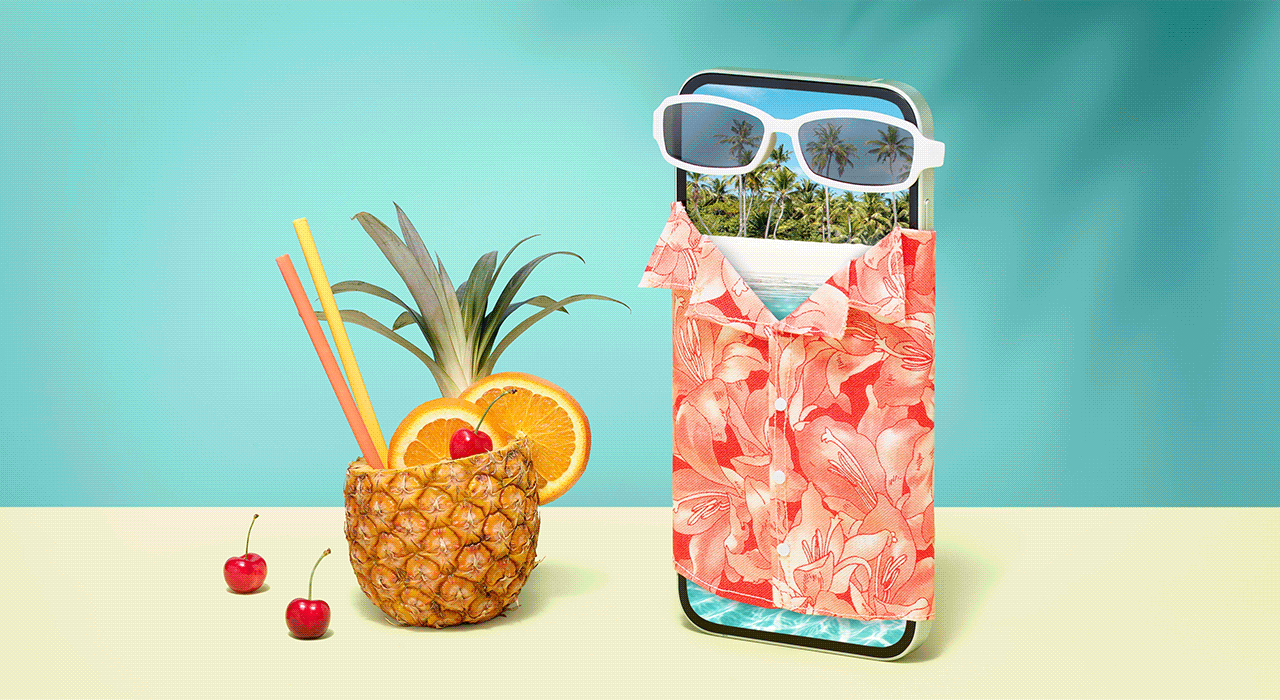 Technology is often something we want to escape when we travel, but as a tech coach and founder of TechMoxie, I urge my clients to use their devices to find great adventures and avoid unpleasant surprises. On one recent trip I needed a quick dinner near my airport hotel. The only spot close by (and open) was a tiny Chinese restaurant in a run-down industrial strip mall. Curious and hungry, I looked for reviews on my phone, expecting it to be mediocre at best. It turned out to be a local treasure serving hand-pulled noodles that I watched the owner make from my table. Dinner was an experience I will never forget.

Here are a few of my favorite tech tips to help make your trip even more memorable.

Explore before you go


Take a street tour. Let's say you are headed to New Orleans with a few girlfriends for a weekend of beignets and great jazz. You found an affordable hotel or Airbnb close to the French Quarter and the photos look superb. But how do you know it isn't rundown and overlooking a freeway ramp? Take a virtual street tour of the neighborhood on Google Maps and see for yourself.

Getting started: From your computer, find the location on Google Maps. Drag the yellow person icon (bottom right) onto the map where you want to explore.

Scope out good eats. Customer reviews are available for nearly every restaurant imaginable on sites such as Google Maps and Yelp. Do a little research on your computer before your trip or on mobile apps while traveling. For example, start with a simple search such as "restaurants in Austin, TX." From there you can refine to "restaurants with outdoor seating," those serving chili, late-night dining and more. The customer rating systems are imperfect, but they are a great starting point and can help you rule out the duds.

Research tourist attractions from museums to hiking trails. We all want to avoid crowds and waiting times. Reviews left by travelers will often include valuable tips such as the best time to go and whether it was worth the price of admission. On a recent trip to Moab, Utah, I used AllTrails to find hiking trails outside of the national parks. Some of my favorite spots ended up being less crowded state parks. Trails are rated by difficulty but even more helpful are reviewer comments that often give a truer description of the terrain.

Download (and update) before you go


Check for updates. Make sure that your needed phone apps are up to date and, if required, have valid credit card information. You don't want to order an Uber after a night out and get a message that your app is out of date or needs a credit card. And iPhone users should check the credit card in your Apple account as it is required even to download free apps.

Getting around on public transit. Real-time transit information is available in many cities that outfit buses and trains with GPS tracking. In Washington, D.C., I use an app called DC Metro and Bus that gives precise arrival times. You can also use these transit apps, as well as as Google Maps and Apple Maps, to find public transportation routes just as you would for driving directions.

Getting Started: Search "transit" and the city name in the Apple App Store or Google Play and download. As with any app, check that it has been reviewed frequently and favorably.
Set up a ride-hailing app even if you don't intend to use it. I am often asked whether services such as Uber and Lyft are safe. With precautions, they are no riskier than a taxi or driving yourself. I love knowing that I can get a ride if my car breaks down or if I just don't want to drive. Plus, no cash is exchanged — even tipping is done through the app.
Staying safe on your trip


Keep track of one another. My adult daughter and a few chosen friends "track" each other (with permission!) using the GPS on their mobile phones. They use this feature to help stay safe while out for a night on the town. As I frequently hike solo, I like knowing that family can find me if I take a tumble or get lost. This feature

only

works

if you expressly authorize tracking on your device and can be revoked at any time.

Know what to do if your phone is lost or stolen. I advise travelers to know the login info for their Apple account (Apple ID and password) or Android account (Gmail and password). Just like you can track friends from your mobile device, you may be able to locate your phone if lost or stolen. If a friend is tracking your location, ask them to check for your phone's location. Alternatively, log in to your account from another phone or computer and find the device's last known location. If your phone has been stolen, you can remotely erase its data to keep it out of the hands of thieves.

Put a pin in it. Both Google and Apple Maps allow you to mark a location so that you can find it easily later. If you will be roaming around a new city, consider saving the location of your hotel so you can easily find your way back home. I have even used this feature while boating on the Chesapeake Bay to find our way back to the narrow creek where our rental house was located.
Note that some tips require cellular data if using on the go. If traveling internationally, check with your carrier for the best options. Remember, Google and YouTube have wonderful tutorials to help you along if any of these tips prove tricky. Practice before you go and have wonderful and safe travels!

Where are you traveling this summer? Let us know in the comments below.