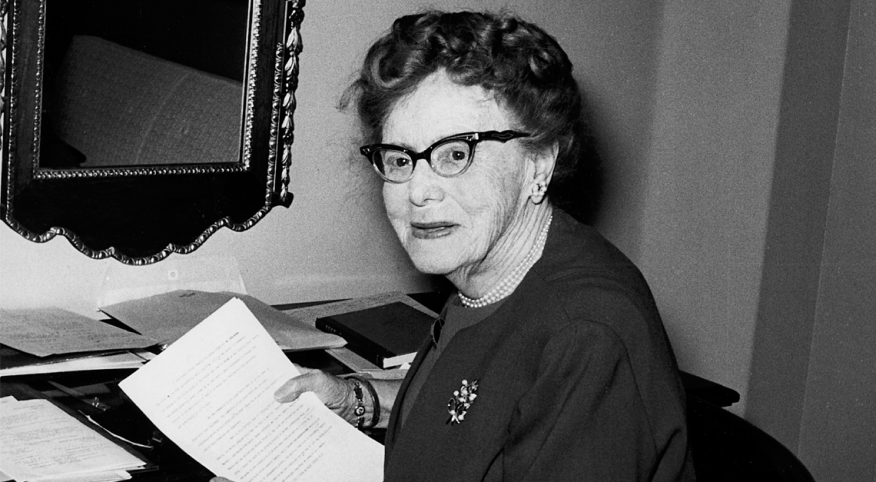 Welcome!

The Ethel is designed to celebrate and champion the idea of older women owning their age, focusing on the 55+ audience. Our free weekly newsletter, website, and social community is named after AARP Founder Ethel Percy Andrus, who once said, "old age is not a defeat, but a victory, not a punishment, but a privilege." She believed there is strength in numbers and sought to change Americans' perception of aging. Born in 1884, the bespectacled activist became an organizer on behalf of other retirees and older Americans, fighting to improve their financial security, their health care and other services that they need.

Like Andrus, The Ethel's objective is to empower women to expose their diverse voices and stories so that they don't feel invisible. After all, women everywhere are reinventing what it means to age. So, let's smash the stereotypes about growing older and own the conversation. Let's come together as a community so that we can be loud, be heard, and be connected. Let's celebrate life and all that's in store for us while also being honest about the challenges of aging and its very real impact on our minds, bodies and relationships.

The Ethel will help women live their greatest lives by offering the best stories related to sex, health, beauty, career, and ageism in every single issue.

Celebrating 60 years of service in 2018, AARP continues to empower people to choose how they live and grow as they age. With our nationwide presence and local impact, AARP helps people in your community turn their goals and dreams into real possibilities. We focus on what matters most: health, wealth and self. Our work touches people of all backgrounds, generations and walks of life — whether they are among the 38 million Americans who enjoy the many benefits of AARP membership or not.

So, subscribe to the newsletter — it will be delivered straight to your inbox every other Wednesday. And be sure to join The Ethel community Facebook.

Created by women for women, our voice is positive, inclusive, conversational and, at times, brutally honest.

Email us at aarpethel@aarp.org with questions, partnership or media inquiries, and more.