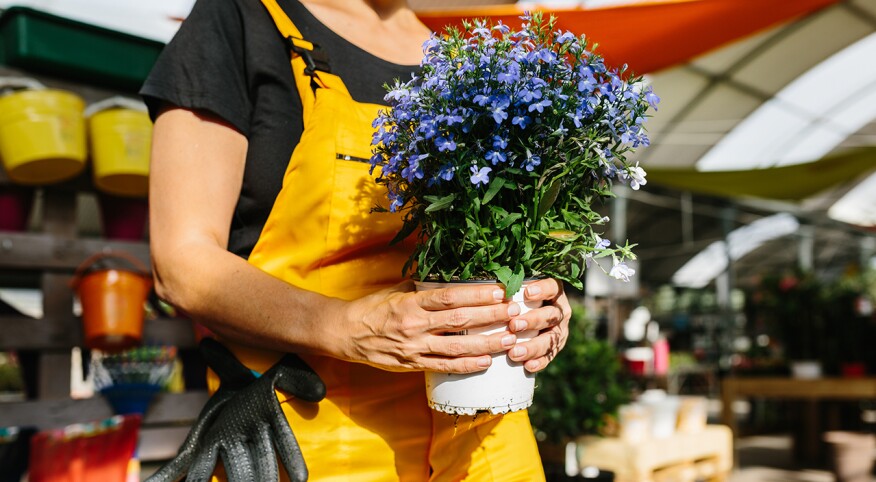 For help finding work, check out the AARP Job Board.

A year ago, I left a perfectly satisfying job running leadership programs for senior executives to start my own coaching business. It was hard enough for me to comprehend why I would, at 63, leave a rewarding job with benefits to go back out on my own, much less explain it to others.

"Congratulations on your retirement!" was the most common refrain. My response was usually mumbling something along the lines of, "Well, I'm not really retiring. I'm just making a change."

Truth be told, I wasn't ready to stop working. Instead, I wanted to make a final mark in my career, had earned the means to take that risk and desired greater autonomy. If anything, I was ready to work harder if it meant I was learning, growing and creating something I was proud of.

I'm not alone in wanting to keep working whether paid or unpaid as someone who might otherwise be labeled a retiree. What this looks like and why we do it can vary from needing to meet monthly bills to keeping ourselves busy with activities that feed our hearts and minds, or both.

Take Lynn Jackson. Eight months ago, she retired from 30-plus years in the federal government, relieved to trade in the daily grind, stress and hassles of dealing with a difficult coworker for time singing, playing the piano and gardening. However, a month ago she shared that an irresistible offer from her old job was "too good to pass up."

As a "retired annuitant" she plans to return to the same agency and enjoy a good hourly rate on top of her retirement benefits.

The good news is that we are living longer and benefiting from changes in the workplace as jobs are becoming less physically demanding, technology is getting easier and more accessible, and remote options are expanding our horizons. In addition, the phenomenon of Americans leaving their jobs at record rates this year — the Great Resignation — is creating more opportunity as employers are desperate to fill empty slots.

The questions, then, are about what you want and need at this point in your life:


Do you need to make money and, if so, how much?

What kind of benefits matter? Do you need health insurance, or are you looking for benefits such as flexibility, autonomy, legacy?

Do you just want to get out of the house, keep a flame of passion alive, or to give back?
These questions are important in guiding decisions about the direction the job search will take postretirement. The R word, after all, can also mean recharging, resurrecting old interests and reinvention.

Self-employment

If you have a skill or expertise of value to others, you can trade time or money for those services, especially in an ever-growing gig economy. Enjoy bookkeeping, gardening, pet care, tutoring, cooking? These are examples of valuable and needed services busy professionals or growing small businesses will pay for.

Depending on demand and level of mastery, you can be confident in charging what you are worth and can often set the schedule you want. The key is to know what the market will bear and the level of demand for your services — and also being willing to invest time and energy in getting the word out. Hanging out a shingle for your services can seem daunting, especially if you aren't sure how far you want to go as a freelancer or business owner. Luckily, there are ample resources available online and through community groups and libraries geared toward helping entrepreneurs like Lia Zumes, who, at 60, launched her own digital course after a career in corporate. "I'm not a digital native, and I did this myself!" says Zumes, who is passionate about elevating executives like herself who want to continue to retool and reinvent. As she puts it, "I'm looking for the joy. I'm stepping into my creativity and loving it."

Part- or full-time work

The current job market is eager for workers, especially those who can fill in gaps part-time. Some of the top 25 jobs for retirees listed by AARP in March 2020 included bus drivers, nannies, sales associates and office managers. According to the article, which cites research by AARP's Public Policy Institute published in 2018, workers 65 and older are twice as likely to work part-time as workers ages 25 to 64. This same study states that, "The Bureau of Labor Statistics (BLS) projects that employment will increase by 11.5 million people over the decade 2016–26 and that by 2026 there will be almost 170 million people in the U..S labor force. This includes 42 million people ages 55 and older. The BLS also forecasts that the 65–74 and 75 and older age groups will have faster rates of annual labor force growth than any other age groups."

Along with a changing job market, companies and even states are recognizing the value of hiring older persons who might have a stronger work ethic and broader experience than their younger counterparts. In Wyoming, for example, financial incentives like low cost of living and zero income, estate or inheritance taxes helps it rank among the top 10 states attractive to seniors. Nevada, Arizona, Delaware, the District of Columbia, Tennessee and South Carolina are also on the list.

As a retiree getting back in the workforce, make sure to communicate the competencies or sets of skills you offer and tie them to the skills desired. It also helps to be clear about why you are applying. Though you may show up as overqualified, your potential employer may be convinced you will be a good fit.

Volunteering

Finally, volunteering can offer retirees a rewarding experience of giving back and staying active. Opportunity abounds in this space whether it is offering time and skills in a nonprofit or simply helping neighbors and friends with daily living. Positions that offer intellectual rewards include being a docent at a museum, helping the underserved find a job or housing and helping teachers in the classroom. Meeting critical needs like serving in a food kitchen or transporting someone to get chemo treatment can be life affirming and remind us of how we may one day rely on such generosity. In short, we learn the gift of giving and receiving — something we can pass along to others.

Whatever your path to engagement in the workforce, there is something here for all of us. The job after you "retire" may be the best job you will ever have.