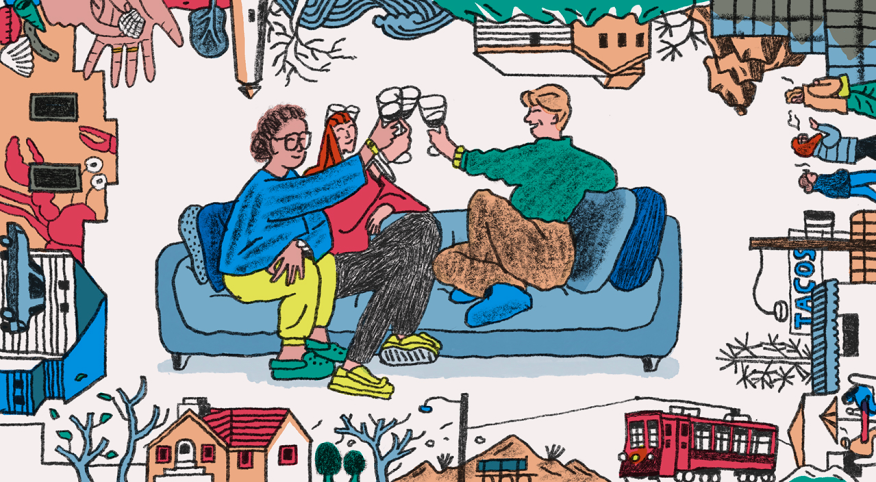 If anything good came out of the pandemic, it was a reminder that relationships matter, and travel reconnects us in ways we can't replicate in a video chat.

Enter the long-postponed girlfriends' getaway.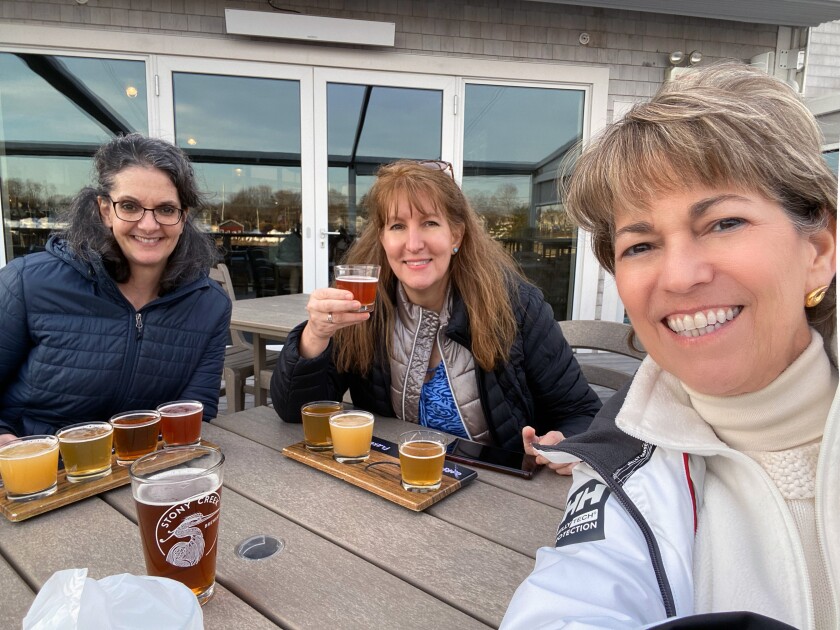 I've got two older brothers, but my two BFFs from high school — Jenny and Kim — fill the "sisters" role in my life. We grew up together in the Northeast. They stayed near family in the colder climate, while I sought out balmy temperatures, swaying palms and sandy beaches in Florida 25 years ago.

For roughly 40 years, we stayed in touch through letters (remember those?), phone calls, texts, birthday cards and emails. Neither of my friends really uses social media, so it took effort to stay connected. We haven't all been together in person in over a decade, as the timing was never right.

Life steadily unfolded — from homeschooling, relocating and job loss to raising kids, going back to school and cancer diagnoses — and we just couldn't seem to make a girls' weekend happen. But, after many keep-me-sane conversations during the pandemic, we realized that today is all we have.

Time is ticking — and it feels faster than ever. Why aren't we making a get-together more of a priority?

So, we did just that.

Initially, the plan involved a tropical winter escape to Florida. However, when one friend lost her job before Christmas, it made sense for me to fly "up north" to make our girls' weekend a reality.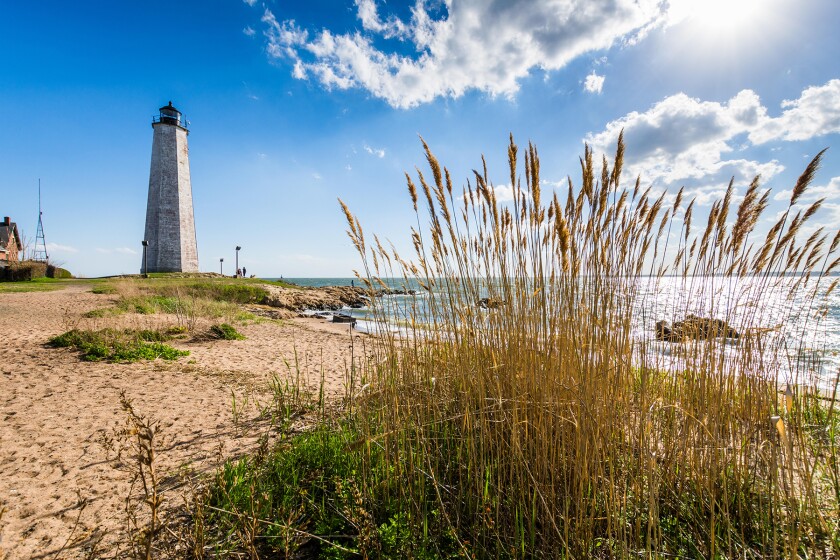 Despite my lifelong mantra ("I don't do cold"), I braved the Northeast's February temps and headed to East Haven, Connecticut. Here, the three of us convened for an unforgettable, why-didn't-we-do-this-sooner getaway.

We all chimed in with at least one thing we wanted to do — whether it was building in some down time or walking on the beach. Everyone got a choice in how we spent our weekend. After all, we were there to connect and savor our long-awaited reunion.

Jenny found a cozy, three-bedroom apartment through Airbnb just steps from the shoreline. We all agreed that, at 58, we wanted our own private sleeping spaces. Plus, with a full kitchen and a comfy living room, we could enjoy leisurely breakfasts and late-night conversations.

In the mornings, Jenny and I moved pretty slowly, just like in the old days. But Kim inspired me with her daily morning jog. She'd been a runner for years, but the habit recently fell by the wayside. By giving herself this trip and time to focus on herself, she found renewed motivation and energy to resume her jogging routine.

From late morning until early evening, we ate, drank and explored together!

We started with the coastal communities of East Haven and New Haven, quickly discovering that, in the offseason, many places are closed. For instance, we popped over to the Shore Line Trolley Museum (a quaint tribute to the oldest continuously running U.S. suburban trolley line) to find the museum doors locked. So, we ventured to Lighthouse Point Park, nestled along the Long Island Sound.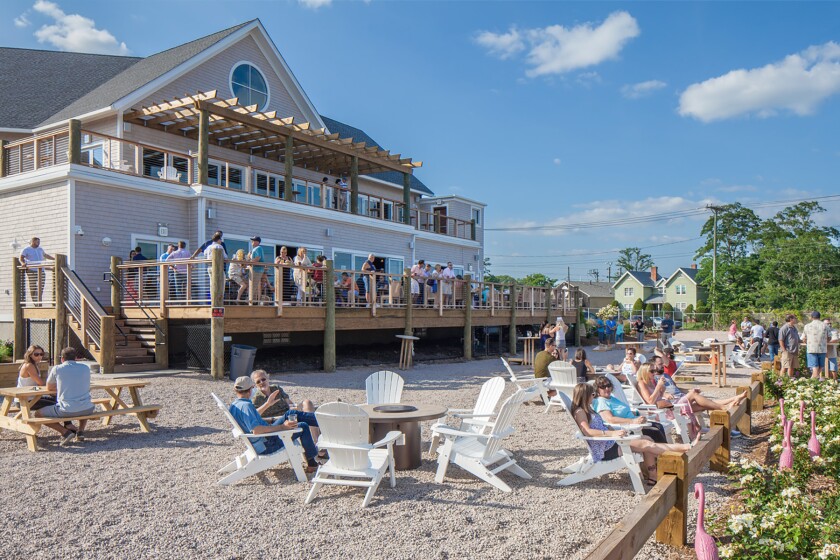 While the park's gorgeous carousel was closed seasonally, the beachfront location drew plenty of locals out to enjoy the "balmy" 45-degree winter day. We grabbed meals at the colorful Taqueria La Frontera (street tacos and margaritas!) and the Lobster Shack. I marveled at Jenny's innate ability to spark a conversation with everyone — guests, servers and owners — reminding me what a social butterfly she'd always been.

We also discovered a jewel of a town called Branford. We found a cool-vibe coffee shop called Perkatory Coffee Roasters and the Stony Creek Brewery, a massive taproom with fantastic craft brews and stunning views of the Branford River. There we sat on the deck, bundled in our coats, as we reminisced about our high school days.

Another day we relaxed in the cozy Pearl Wine Bar on Branford's Main Street — the town's charming thoroughfare dotted with boutiques, restaurants and local businesses. We took advantage of a sunny day and strolled along Parker Memorial Park, stopping to pick up a few seashells. We also dined at Eli's on the Hill and Rosso Vino, where we talked about the joys and struggles of trying to age gracefully and being there for our elderly parents.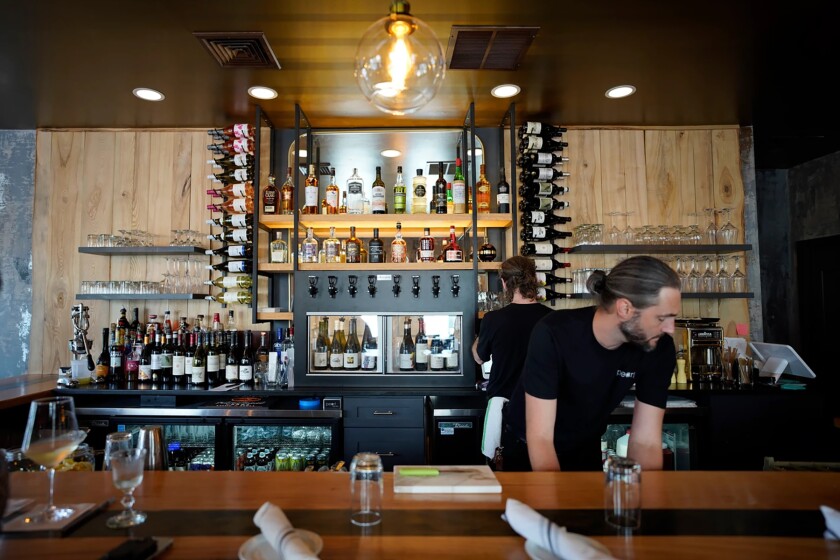 The contrasts (and similarities) between our younger and older selves often amused us. In our 20s, our nights just got started at 10 p.m., when we headed out to clubs to meet friends and dance. In our 50s, we were back at our rental by 10 p.m., already in our comfy sweatpants. With the conversation flowing and '80s music videos streaming on TV, honestly, those were some of the best moments of the trip.

In the end, we discovered that a getaway with your BFFs is not about where you are or what you do — it's whom you're with. We're already planning our next getaway — this time, somewhere South for a warmer visit!

My biggest lesson learned when planning a trip with friends is to communicate to ensure the trip meets everyone's needs. No one person should dominate in deciding where you stay or what you do. By giving everyone a voice — and really hearing one another — your getaway will truly help you reconnect, just like old times.

Anyone want to go on a cruise? How much do you know about cruise ship etiquette? Take our quiz now!

Have you ever gone on a girls' weekend? Where did you go? Let us know in the comments below.