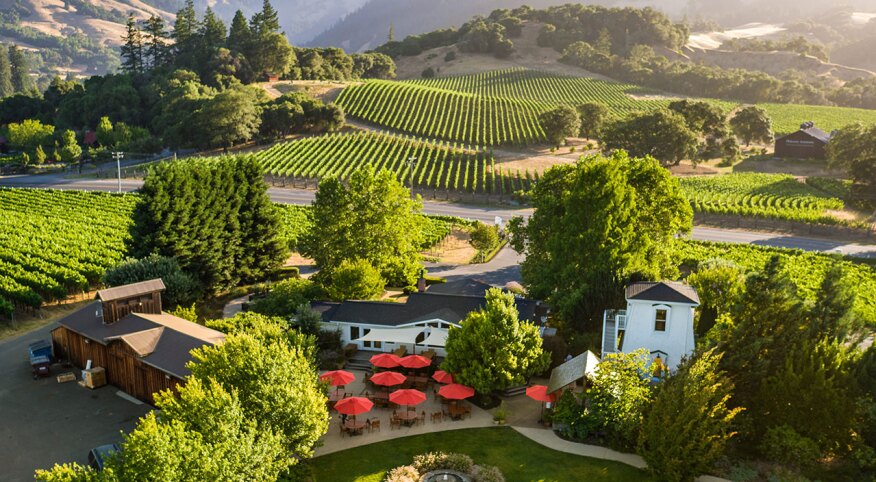 In the '60s, when the temperatures rose, my family piled into a light blue un-air-conditioned Chevy to "See the USA," as the old Chevrolet jingle told us to do.

Now, when the crickets and katydids sing at night, I want to get back on the road and see white clapboard cabins. Picket fences. Dancing daisies. Walk barefoot on beaches.

For an Americana summer of '22, head to heavenly Mendocino, California; Ketchum, Idaho; Door County, Wisconsin; or New York's Adirondacks.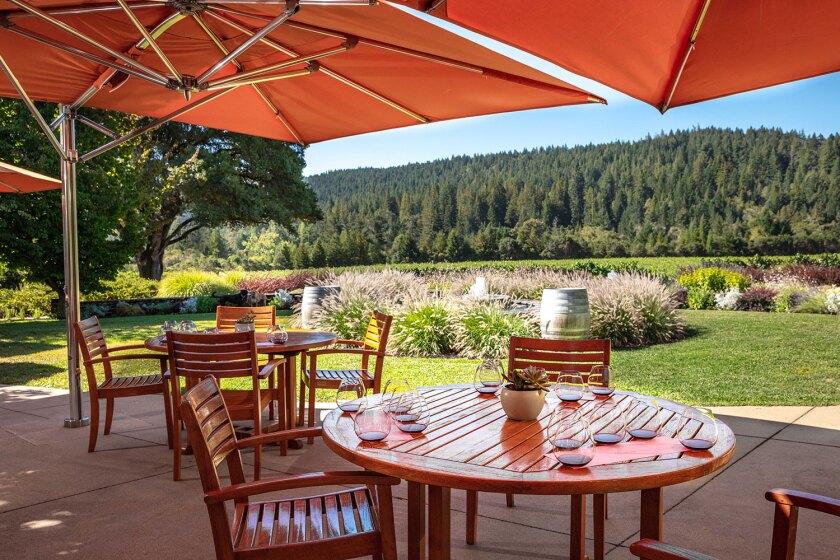 The windswept scenery, pristine coastline and thrashing ocean in the epic movie Summer of '42 starring Jennifer O'Neill were said to be Nantucket Island. In reality, it was Mendicino.

Getting here is as incredible as the tiny town itself. Drive 150 miles north of San Francisco along the gently winding Pacific Coast Highway, with windows open for full sensory benefit. Surrounded by beauty, Mendocino County (the first in the country to ban GMOs) is home to giant redwood groves and rolling mountains dotted with Douglas fir and cypress trees. Taking in a deep breath can be a mélange of salted ocean mist scented with holiday pine cones.

The laid-back locale is home to 24 national and state parks and more than 100 wineries. You can avoid tastings on an empty stomach at Fondue Fridays at Goldeneye Winery in Anderson Valley. If you prefer bubbly, follow the Sparkling Wine Trek. The route connects 25 wineries, two hot springs, an olive mill and several organic farms.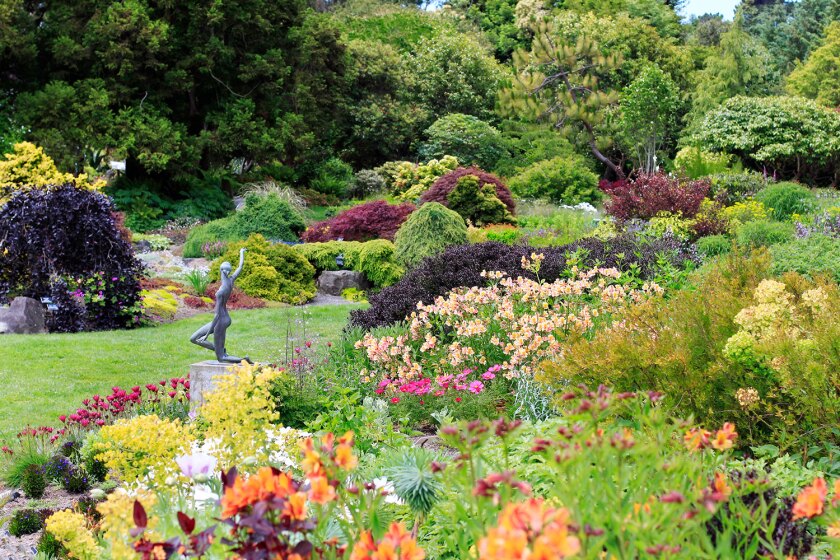 For accommodations, choose a luxury resort, a charming seaside inn, a rustic ranch or a cottage. Better yet, go glamping. Unlike traditional camping, glamping sites provide amenities such as wooden floors, plush beds covered with down comforters and solar-powered outlets. Among the options is Mendocino Magic, set on 600 acres along the Holland Reservoir. And don't miss a visit to Mendocino Botanical Garden, 47 acres of lush landscape filled with vegetables and flowers, from roses to rhododendrons to wild mushrooms.

Ketchum/Sun Valley is a fusion of Wild West and haute couture. While stunning Sun Valley vibes and upscale ski resort ambience may echo Vail, its neighbors Ketchum and Hailey embody quaintness and small-town authenticity. Eateries serve many unique dishes made from the state's trademark potatoes.

For a colossal baked potato, mosey down to the old-style Pioneer Saloon. To go with the spuds, Eladio Vazquez has been carving and seasoning prime cuts of beef here since 1993. He lights up talking about his restaurant's potatoes that tend to tip the scale at 2.5 pounds — each. Without toppings.
Bargain-lovers are in for a treat. Antique and consignment shops are filled with exceptional finds like funky and flirty Betsey Johnson pumps or Jimmy Choo stilettos. But what makes this a five-star off-season destination is the natural beauty of the hike- or bike-trail-lined Northern Rockies. You will be awed by views of the crystalline waters and majestic snow-capped peaks and valleys lush with Red Maples and wildflowers. Heidelberg Hill Trail is an easy one-hour walk close to Ketchum, whereas Galena Peak is a more challenging half-day trek. After a fresh-air workout, bask in one of the many mineral-rich hot springs created by a meteorite collision 17 million years ago. Then, pick up a pint of Toni's Idaho Huckleberry or Super S'more handmade ice cream, available at local restaurants and grocery stores.

Although Door County's year-round population is just 30,000, Wisconsin's "thumb" is a summertime treasure trove for art- and nature-lovers.
After Memorial Day, the cultural menu is a smorgasbord. Choose from 100 galleries, and free, live music five nights a week. Don't miss Peninsula Players, a top-notch indoor/outdoor theatre on 16 forested acres along the shores of Green Bay. Wisconsin summers are also ideal for swimming, kayaking, speed boating or taking a snorkel tour amid 275 shipwrecks.

Fuel outdoor activities with a hearty breakfast or brunch at Al Johnson's, a family-run Swedish diner operating since 1949. The servers, dressed in traditional navy dirndls and wooden clogs, recommend the Swedish pancakes with lingonberries and whipped cream. Then escape to the pedestrian-only haven of Rock Island. Ferry hop to this scenic spot with 10 miles of trails and 5,000 feet of unspoiled beach. Consider spending a tranquil week at the four-bedroom landmark Pottawatomie Lighthouse. The oldest light station in Wisconsin rests at the tip of the island, a 1.25-mile hike from the dock. During the day, the red-roofed navy-shuttered two-story is a museum.

A three-hour drive from New York City, the Adirondack Mountains are a canvas for God's greatest glories. Condé Nast Traveler's list named Lake George one of the most beautiful lakes in the country, and the skies above Saranac Lake ranked among spolts for the world's best sunsets.

Stretching across 9,375 miles, Adirondack Park is the largest protected area in the continental United States. Within its boundaries are thousands of miles of rivers and streams. While the snow-covered mountains are jaw-dropping, summer beckons you to scamper about sandy beaches, wade through river rocks and feel the showering spray from waterfalls.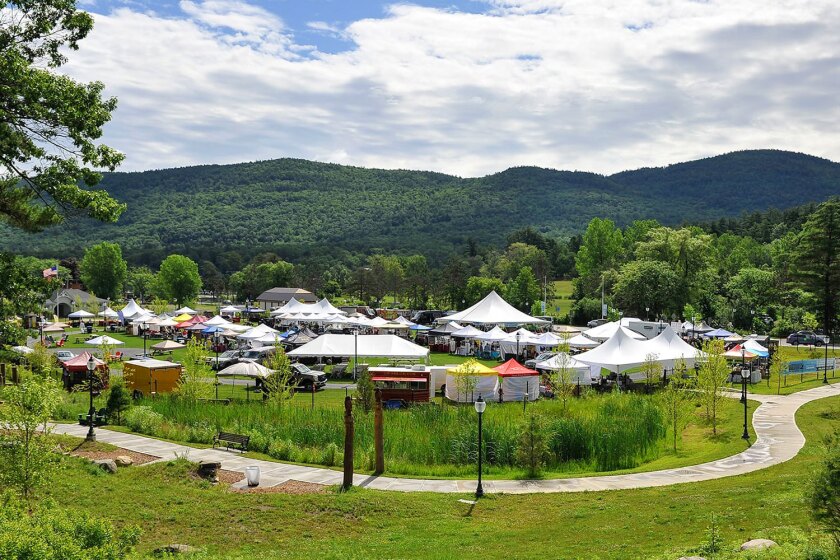 Beyond the endless park, go berry picking or ride in a hot air balloon. If you time your trip right, kick back at the Adirondack Woof Stock — A Weekend of Peace, Paws & Music, or experience Take a Goat for a Walk Day. Food and beverage connoisseurs will want to schedule their visit for June 25 and 26 to savor home-brewed and homemade drinks and foods at the Adirondack Wine & Food Festival.

A trip to through Adirondack territory is enhanced by touring the towns along the Finger Lakes, where cabins-for-rent and campsites are abundant as are craft breweries and hard-cider producers. Best yet, the weather in these parts is cool by day and light jacket weather at night, a respite from the swelter of many other places in the summer.