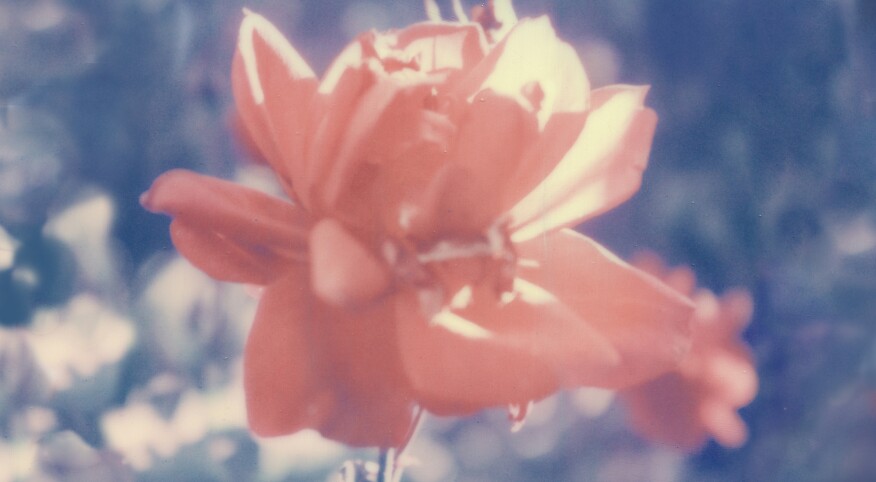 A man appeared in my kitchen on a Sunday morning last April and browned shiitake mushrooms for an omelet fashioned from leftover spinach, parmesan and egg whites in the refrigerator. He was back in the afternoon, crushing juniper berries with a mortar and pestle. These he used in his latest batch of gravlax. The day before, he spent hours pivoting between the stovetop and my mixer, constructing a miraculously light lasagna, complete with his Bolognese sauce and homemade pasta cooked perfectly al dente.

I couldn't have predicted this a year and a half ago. Then my diet consisted primarily of roasted vegetables, chunky peanut butter and Morningstar Farms spicy black bean veggie burgers. Oh, and the occasional chocolate Teddy Graham, my stress food.

A serviceable cook myself, I was still striving to regain my footing following the 2018 murder of my husband, Rob, an editor at the Capital Gazette in Annapolis, Maryland. He and four other staff members were shot and killed by a gunman with a grudge who blasted his way through the small-town paper's newsroom on June 28 of that year — my 58th birthday. The months that followed are a bit of a blur.

In between worrying about our three kids, speaking out on gun violence and grading papers (I teach high school English in suburban Baltimore), I practiced a two-pronged strategy for staying healthy: I hit my basement treadmill daily and said yes to every social invitation I received.

The truth is, I missed my husband, one of the gentlest souls on the planet, and I found it inconceivable that his final moments were filled with terror. I also missed being married to someone with whom I could envision blissfully growing old.

Despite our solid boomer status, Rob and I had just begun to entertain discussion of the R word (retirement) during the spring of 2018.It was warm that May. We ventured into our freshly landscaped forest of a yard. He poured sauvignon blanc. Perched atop a stone slab that serves as a bridge over a cascade of large gray river rocks, we marveled at the landscaper's prowess. As the conversation meandered, Rob proposed that someday we renew our wedding vows in a romantic destination, like Paris. He reminded me that seizing such opportunities is fundamental to happiness because (as I know so well now) life is short.

"Oh, and by the way," he said, "you know I'm going to die first. Women always outlive their husbands."

I winced, thinking the conversation had turned abruptly morbid.

"It's going to take you about one year to find someone else," he added. "And you should. You deserve to be happy."

Make no mistake, Rob, an avowed romantic, was not expecting to die at the hands of a gunman, and he was not expecting to die so soon. Despite his magnanimity, I still couldn't envision myself with anyone else. But being alone for the rest of my days? It's hard to pinpoint one factor that compelled me to put myself back out there in dating land. Could be the young friends who encouraged me to create a dating app profile, or Joe Biden's story of finding his wife, Jill, after the tragic loss of his first wife decades ago, or snippets of the romantic comedy Sleepless in Seattle that I caught on cable while running on my treadmill.

I can still hear talk-radio psychologist Marcia Fieldstone responding to the glum widower played by Tom Hanks. "People who loved once are far more likely to love again, Sam," she said.

In the end, it wasn't a dating app that led me to my second love, that gentleman and chef who frequents my kitchen. It was my son Ben. He brought up his time with Phil, a circuit court judge. Having interned as his clerk of court, Ben mentioned that Phil — whose wife died of cancer in 2013 — had offered to meet with me if I needed to talk about coping with loss.

We touched on loss during our first restaurant meeting, in November 2019, but we talked most about music, travel, running and (you guessed it) cooking. I kept in touch on those topics via text the next few weeks, and by mid-December we met again, this time at an oyster bar.

After Phil drove me home, he bravely asked if I'd be interested in a romantic relationship. We marked my affirmative answer with a slow dance in my kitchen, the first of many dances ahead. (Who knew that folks our age could still perform a facsimile of the pony to the Monkees' "I'm a Believer" on a work night?) Courtship the second time around has been pure fun. As evidence, I cite months of texting each other links to music recommendations (Phil introduced me to Robert Earl Keen plus Jason Isbell and the 400 Unit; I shared Beck and Tame Impala.) Winter 2020 brought my first road trip to Phil's beloved Adirondacks in upstate New York. Kayaking locally and in Virginia and South Carolina was a summer hit.

Fall 2020 may top all. Phil officiated — and catered — my son's small, socially distanced wedding, in our backyard. Yes, we danced at the reception.

Yet, there have been challenges. I'm lucky to feel embraced by Phil's three children. On the other hand, one of my children still vacillates between accepting my relationship with Phil and rejecting the idea that I could find happiness with a man who's not Rob. Things seem awkward with my in-laws now, although I share a long-distance but caring relationship with most of them.

And then there's this unique strangeness of being in love with someone new even as the love for the one you lost endures. It resonated acutely in April, when Phil and I joined friends at one of Rob's favorite destinations, Key West. My friend Patty could see I struggled one morning. "Life is just so weird," I said as Patty hugged and consoled me. "It is," she said, "but you've embraced life. You've embraced the weird."

Maria Hiaasen is a former print and broadcast journalist. After freelancing for the Baltimore Sun in the late 1990s, she switched careers and became a teacher. At Dulaney High School in suburban Baltimore, she teaches English and writing electives. Since the murder of her husband in 2018, she has also advocated for effective legislation to curtail gun violence.

For more on how older women can enjoy a satisfying sex life, go here.