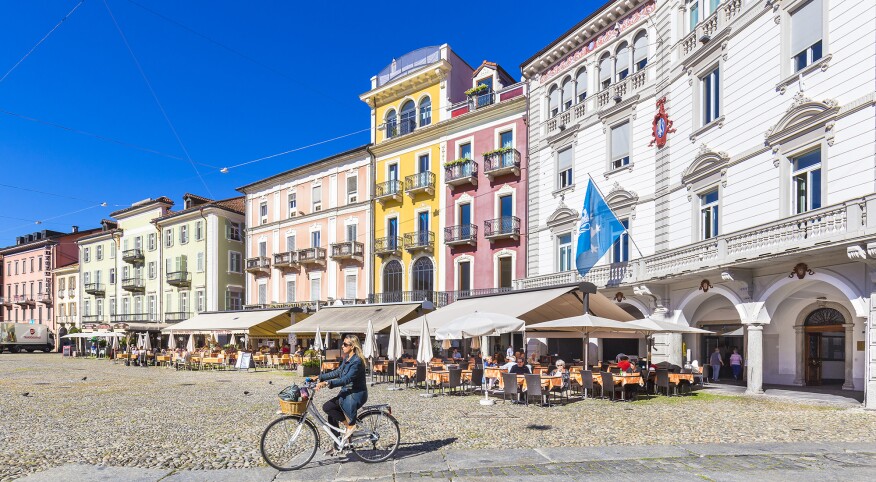 When I moved to Switzerland, some people confused it with Sweden. Others asked, "What language do they speak there? Swiss?" Switzerland is often misunderstood — especially as a tourist destination. A small nation smack in the center of Europe, it has four official languages: German, French, Italian and Romansh.
Yet because it's most famous for its skiing, its Alps, its apparent humorlessness, its chocolate, its health spas and its banking, many travelers think you have to be an athlete, a recovering addict, or a billionaire to enjoy it.

But no, Switzerland is actually ideal for older travelers, solo women and anyone who loves gorgeous vistas but hates to schlep. Thanks to Switzerland's infamous organizational skills, the entire country is accessible by public transportation. Its network of trains, buses and cable cars is efficient and civilized. People of all ages can enjoy the country's jaw-dropping beauty without driving a car or straining a muscle.

While Switzerland doesn't offer many bargains, it is a jackpot for travelers because it essentially offers three countries for the price of one. You can experience French, German and Italian cultures without crossing a border. In this way, Switzerland gives you a lot of bang for your Swiss franc. With careful planning, you can enjoy it without breaking your bank.

Geneva Conventions

Suisse romande, the French region, boasts vineyards, cheeses, chateaux, chocolate makers and historic villages. The charming cities of Montreux, Vevey and Lausanne along Lake Geneva have gorgeous waterfront promenades. Lavaux, the lake's crown jewel, is a UNESCO World Heritage region where vineyards grow on terraced hillsides above the water with mind-blowing views of the Alps. Paved pathways make it easy to walk between wine-making villages. Regional trains make it simple to taste wines without risking a DUI.

Indulge in a cheese tour in medieval Gruyères and a delicious chocolate-making workshop at the Maison Cailler chocolate factory in nearby Broc. To sober up, go to Geneva, known as the City of Calvin, to visit both the United Nations' Palais headquarters (book well in advance) and the riveting and sometimes heartbreaking International Red Cross and Red Crescent Museum. Then treat yourself to a wonderful, affordable spa day at Bain-Bleu with its outdoor whirlpools overlooking the lake.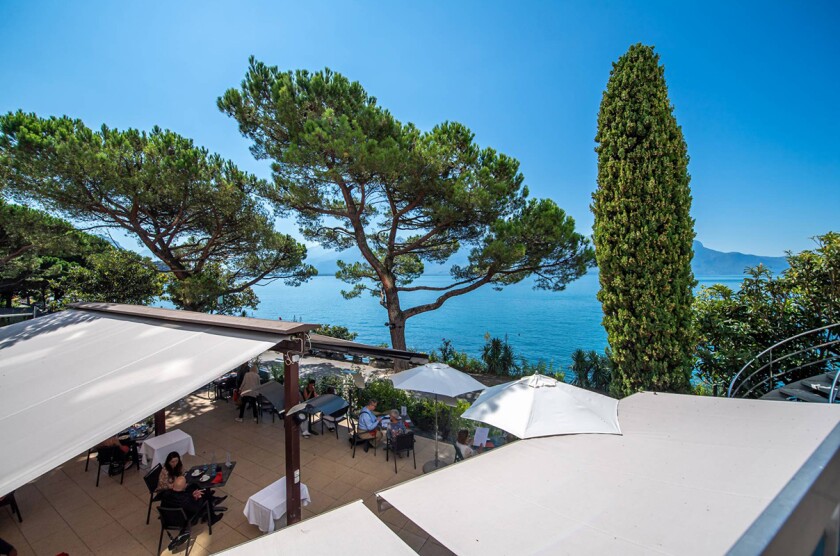 Rainy-day gems include delightful niche museums you won't find anywhere else: The Patek Philippe Museum of watches in Geneva is surprisingly fascinating. So are the Collection de l'Art Brut (art by people with mental illnesses, self-taught outliers, criminals) in Lausanne and the Alimentarium food museum in Vevey.

Staying anywhere along the lake puts you within an hour or two of most sights. Hotel Eastwest in Geneva offers fairly affordable luxury; the Eurotel in Montreux has unrivaled views. As for cuisine, the most famous local dish is Filets de Perche à la Meunière, delicate fish sauteed in butter. It's best with frites (french fries), of course!

Yodel-ay-hee-hoo

German Switzerland is Heidi territory, offering magnificent gateways to the Alps. Yes, it has tony Zurich, as well as Lucerne, Switzerland's most beautiful city. But even if you're urbane like me, get out and go up.

Eighty-year-olds wanting to ski or hike won't be the only older adults on the mountains. The Swiss are notoriously active! But if you're unsteady on your feet — or just want to relax — cable cars and funiculars can take you to the summits too. And once you're there — bless the Swiss — there will be a café where you can marvel at the majestic views over strudel and mulled wine.

The Bernese Oberland has Switzerland's most emblematic peaks: the Jungfrau, the Eiger and the Mönch. A great base for visiting them is the tourist hub Grindelwald (Hotel Belvedere Grindelwald has an indoor pool and air conditioning, making it a great all-seasons splurge).

Another base is the mountain town of Wengen, accessible only by train. Stay at Hotel Bellevue Wengen for astonishing views. From there, take a cable lift up to Männlichen to walk above the clouds and see all three peaks in their glory.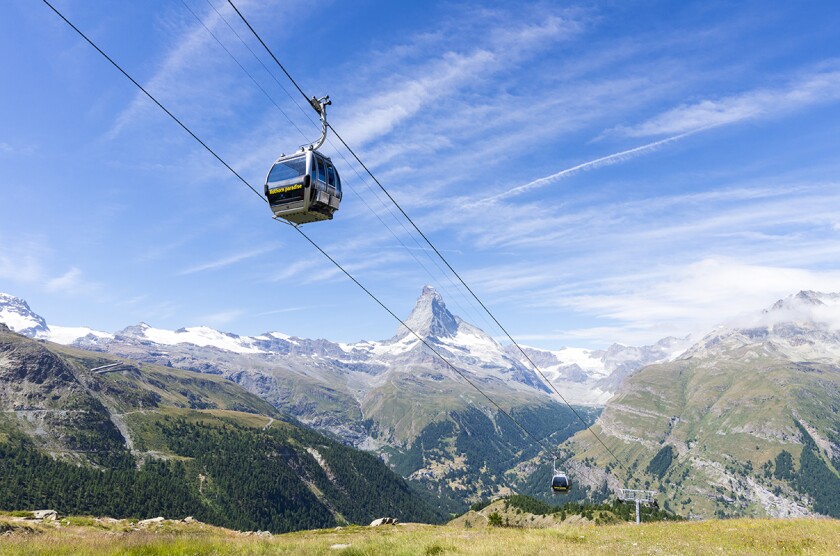 Another great option is car-free — enchanting Zermatt to the south. Its renowned views of the famous Matterhorn live up to the hype. Take cable cars up to Matterhorn Glacier Paradise to stand on the roof of the world or ride the Gornergrat train for panoramas of the Matterhorn and the Monte Rosa glacier.

For accommodation, try classically Swiss Hotel Parnass or Hotel la Couronne. Mountain food features hearty cheese dishes (try the fondue!), potatoes and cured meats. But to digest, make sure to wash it down with local white wine. No one wants to get so bloated that she rolls down a mountain.

Ciao, Ticino!

Ticino is the Italian part of Switzerland. If George Clooney never invites you to his villa on Lake Como in Italy, so what? In Ticino, you can luxuriate on Locarno's Lake Maggiore or on the shores of Lake Lugano, which share borders with Italy and rival Lake Como. (Indeed, the three lakes are considered a triad.) Amid the mountains, these aquamarine lakes are bordered by palm trees, marinas, little beaches, gardens and cafés that feel and look Mediterranean. Both the town of Locarno and smaller Lugano — half an hour apart by train — have beautiful villas, piazzas full of candy-colored Italianate buildings and winding streets to explore.

Reasonable places to stay in Locarno are Hotel Millennium and Binario 934 Boutique Hotel; in Lugano, try family-run Hotel Pestalozzi.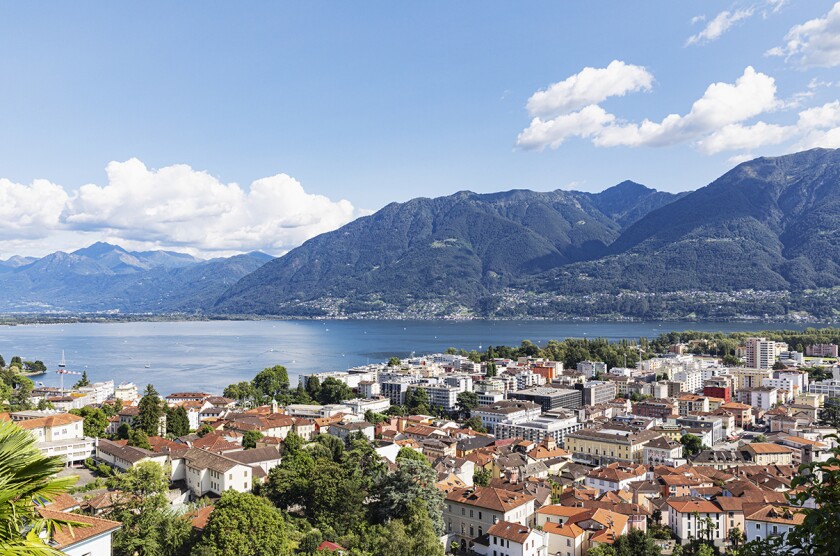 As "Italian Switzerland," the canton of Ticino has arguably the best of both worlds: Italian style, passion and leisureliness married to Swiss efficiency, punctuality and organization. You can sit at a café by the waterfront sipping espresso while listening to church bells. You can feast on gelato, fresh pasta and seafood. Wander through open-air markets in the piazzas. Attend the Locarno film festival in August. Attend classical music concerts by the Orchestra della Svizzera Italiana in Lugano year-round. Live la dolce vita right there in Switzerland — knowing the trains back to the Zurich airport will get you there on time.

Travel tip: The Swiss Travel Pass offers tourists unlimited rail travel and free admission to over 500 museums, plus other discounts. The Half-Fare Card also halves transportation costs. Many attractions offer senior discounts. Go in autumn for the best deals and weather.

Want to plan the perfect dogcation in a rental home? Then check this out.

Have you ever been to Switzerland? Would you like to go? Let us know in the comments below.