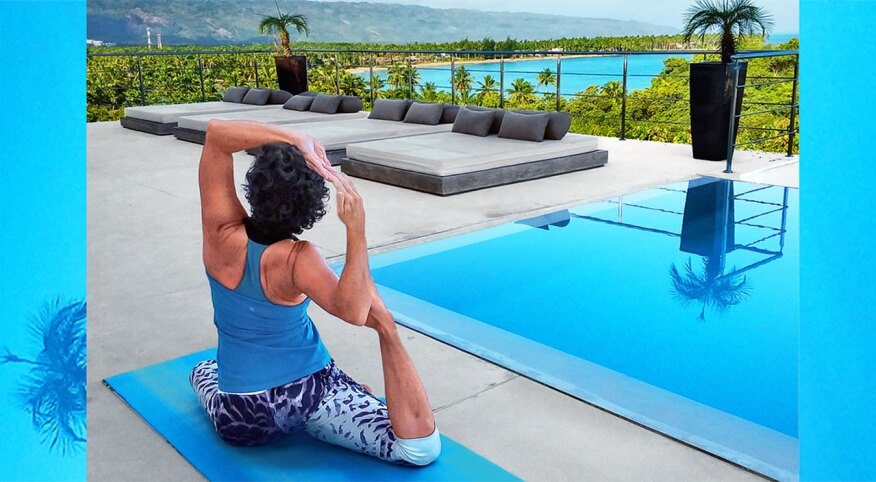 A retreat is an opportunity to shift away from the stressors of life and find sanctuary in nature, movement and reflection. Your wellness adventure could be a mother-daughter bonding trip, a girlfriend reunion or a solo journey into your own soul. Allowing time to pause and feel peace can bring clarity, healing and freedom. Whether you travel to a faraway place or have your healing retreat right at home, here are five opportunities for women over 50 to practice intentional self-care through yoga, meditation, renewed self-awareness and restoration.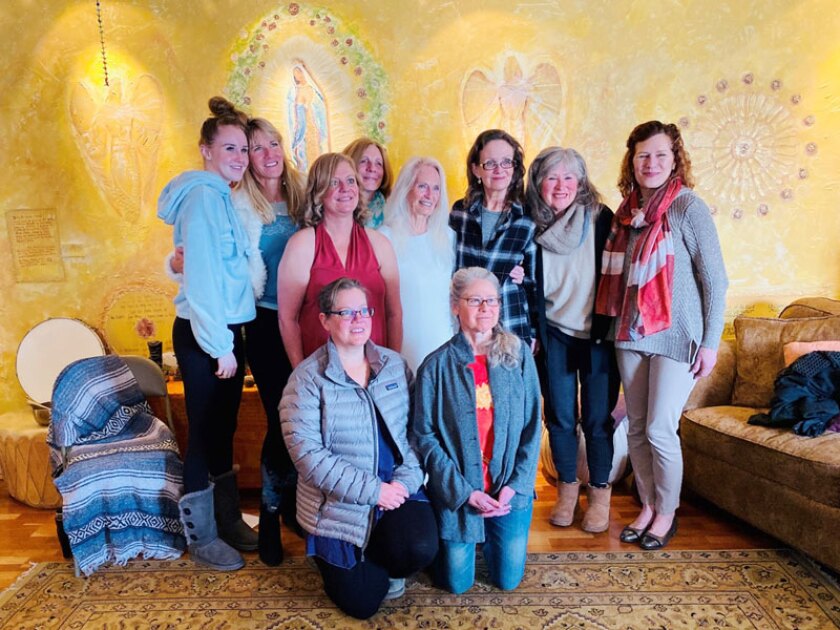 1. The ART of Liberation Retreat at Santa Fe Soul

Reenergizing your body, creating new neural pathways and celebrating your sensual self are the three main themes at Santa Fe Soul Center for Regenerative Medicine in Santa Fe, New Mexico.

My friend Diane Sancilio tells me she always feels "warm, held and welcomed at Santa Fe Soul. There's such a sense of belonging. With the wall murals and art pieces representing various spiritual traditions, the vibe is so warm and healing." Robyn Benson, a doctor of Oriental medicine, founded Santa Fe Soul in 2005 to provide regenerative benefits using a combination of cutting-edge technology, organic products and ancient wisdom from Indigenous cultures around the world. Her women's retreat is a three-day experience called the ART of Liberation, where she invites you to Amplify, Regenerate and Transform through specialized treatments and therapies. Prior to your retreat, you'll receive a comprehensive health screening to ensure the most effective transformational results.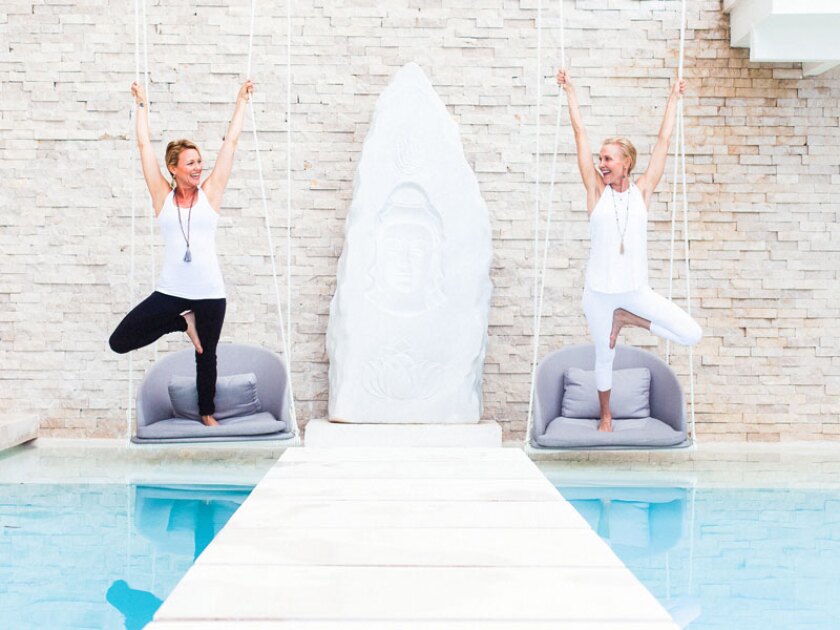 2. Exclusive Naked Challenge at The Retreat Costa Rica

In Costa Rica's Alajuela province, The Retreat Costa Rica is a 19-room boutique spa and resort on a 50-acre quartz mountaintop, known for its powerful energy and healing capacity. The Naked Challenge (referring to food, not clothing!) is a cleansing experience designed to detoxify the body, mind and emotions. Your agenda includes daily hikes, wellness workshops, all levels of yoga practices, spa treatments and organic detoxifying meals in the form of soups, smoothies, broths and juices. Diana Stobo, the owner of The Retreat Costa Rica, is a classically trained chef and nutrition expert. Here is what she told me: "Most women who book with us don't even realize why they book with us until they arrive. The Naked Challenge is a deep dive. Yes, they typically lose 10 pounds in 10 days. More importantly, they lose what causes them to hold that weight in the first place. Take Vanessa — she spent the first four days in complete negativity about the food, yoga and activities. Then we went to the waterfall jump, where she stripped off all her clothes, jumped in with sheer bliss on her face, then panicked when she remembered she couldn't swim! Of course, we brought her to safety, and all was well." This could be you! (And it is more than OK to wear bathing suits for these "deep dives.")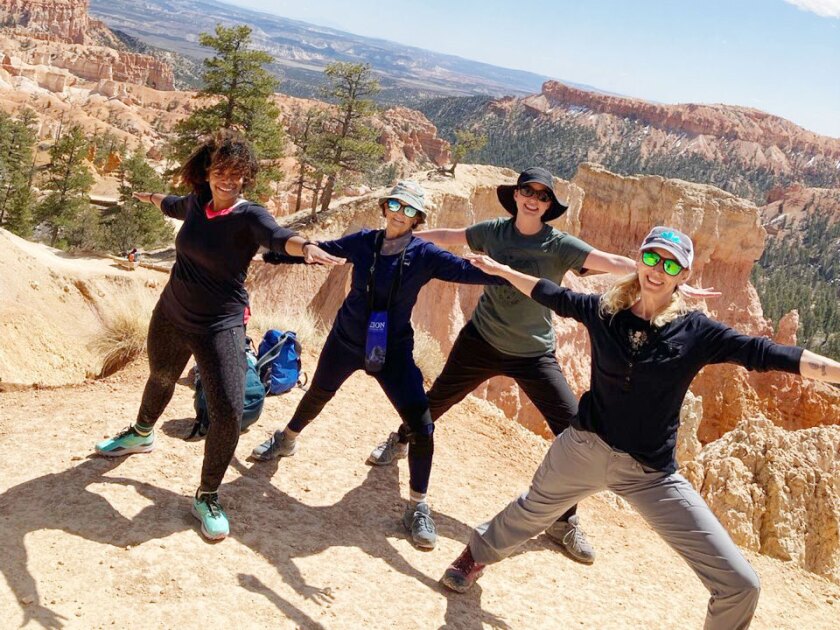 3. Yoga and Hiking All-Inclusive with Walker Wellness Retreats

This five-day all-inclusive retreat takes place in Zion National Park and Bryce Canyon National Park in southern Utah. It includes airport transfers, daily yoga, hikes of various levels, meals, breathtaking vistas and luxury cabin accommodations. The weather can get very hot in the middle of summer, so do check the forecasts before you book your trip. Owner Amy Walker created Walker Wellness Retreats based on her passion for adventure, the outdoors, traveling and helping others. When I called her directly, she picked up the phone on the first ring and was more than willing to answer my numerous questions. "Many of our retreaters are solo women in their 40, 50s and 60s," she said. "They come to enjoy hiking and yoga and leave having made new friends." Walker recently left her corporate job in a senior living community to focus full-time on establishing her wellness retreats all over the United States and abroad.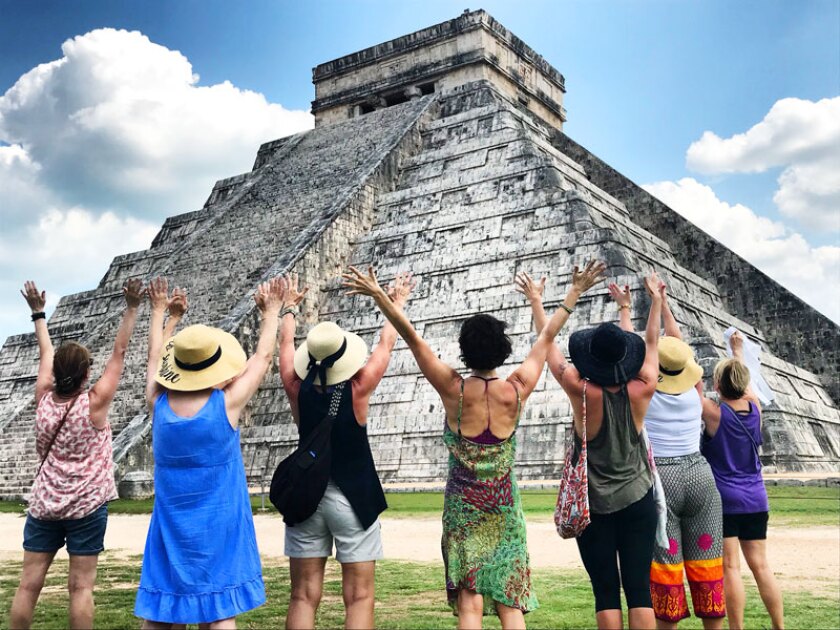 4. Stretch Your Spirit Yoga Retreats

These retreats have taken place in many unforgettable locations: a private paradise in Mexico's Yucatán Peninsula, an island off the southern coast of Panama, a jungle canopy rain forest resort in Costa Rica, and an opulent villa in the Dominican Republic's Samaná Peninsula. Every day you'll enjoy yoga directed at all levels, breath work, chakra meditation, fresh cuisine prepared by local chefs, and adventures by land and by sea. Past retreats have included fire ceremonies, snorkeling, spa treatments, waterfalls, nature hikes, horseback riding, a shaman healing ceremony — and lots of laughter and love. Women leave with new friends and a true sense that they have stretched not only their spirit but their whole life, leaving with more energy, purpose and hope.

5. Healing at Home: Your Own Personal Shangri-la

Just like any other important event, a retreat in a home environment requires a solid plan for success. Let's consider the why, where and what when it comes to your retreat. You know the why — because you need and deserve it! Here's the lowdown on the where and what.

You've got options for the where. If your space isn't ideal, get creative! A local Airbnb can be your home away from home during your retreat. Or maybe a friend with a large backyard could host it at her place. And bear in mind that restoration can be found in even the smallest of spaces — indoors and/or outdoors. Wherever you choose to hold your retreat, be certain that it will be quiet and calm during your time there.

What will your retreat look like? Whether you're solo, with your partner or with a group of girlfriends, consider hiring experts to enhance the experience. You can find local massage therapists and/or teachers of yoga, dance and cooking online and get referrals from friends. The agenda is all yours to create — healthy food, spa treatments, yoga, hikes, meditation and even swimming if you have access to a pool, ocean or lake.

Wherever you land, be open and mindful of all that is around you — the sky, the trees and the light of day as it fades to dusk. Separating from your hectic schedule and our churning world is a much-needed gift to yourself. Deepen your breath, trust, and let go of your worries and woes. Rise up to the possibilities that are yours to embrace, and leave behind whatever weighs you down. This an opportunity for you to pause, heal and celebrate you.