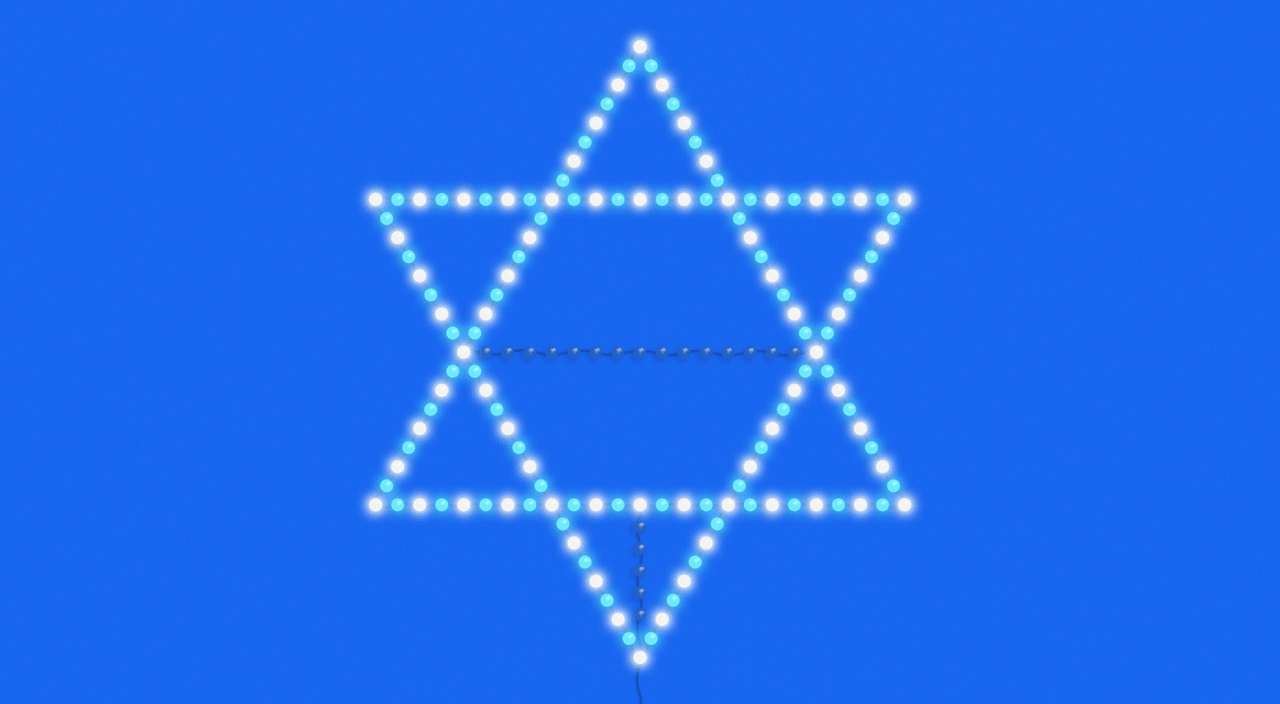 I grew up in a neighborhood that was almost all Jewish, Manhattan Beach, a peninsula at the tip of Brooklyn. Born a few years after WWII ended, my parents and those of my friends had a fierce cultural identification with Judaism rather than a religious one.

There were no sparkly Christmas lights or trees in living rooms or Santas on front lawns in my neighborhood. My public school demographic reflected that of our community, and I had no Christian friends.

But in New York City, our recreation destination 20 minutes away, Christmas was all around us, and undeniably appealing in its extravagance. We joined the block-long line to see Tiffany's fantastic window displays of iconic Manhattan landmarks in miniature, like Times Square, always with a chunky piece of diamond jewelry incorporated into the landscape.

I was mesmerized by this display, and the glamourous fashions and goods in storefronts along Fifth Avenue, beckoning buyers to stock up for Christmas. The windows at Bergdorf Goodman became art pieces and theatrical sets featuring surreal tableaus that formed my idea of the intriguing life I yearned to have someday.

Dreams do come true. This year, decades later, one of Bergdorf's windows features stuffed cats and mice scampering on fire escapes and inside a charming Boho loft reminiscent of the Tribeca one I once lived in as an artist, intrigued with my craft and city life.

I remember as a child craning our necks to see the top of the giant fir tree in Rockefeller Center, the pinnacle symbol of the holiday. In high school, my dates took me ice skating in the adjacent skating rink.

What a contrast to our quiet Hannukah, when my small family lit eight candles for the eight nights of our holiday – also called "The Festival of Lights" -- that honors the rededication of the Temple in Jerusalem in the Second Century B.C. So unlike the grandeur of Christmas, we exchanged little presents and ate potato latkes and little chocolate coins wrapped in gold foil, called gelt – meaning "money" in Hebrew and Yiddish.

Though, what we share with Christmas is that miracles are believed to have created the origins of both holidays. Christmas heralds the birth of Jesus Christ through Immaculate Conception. Hannukah celebrates a small tribe of heroes who recovered a tiny jar of oil from their pillaged Temple. Instead of burning for only one night, the flame lasted for eight.

Not until after college when I stopped returning home for the holiday break did I realize that while I did not celebrate Christmas Day, I could certainly be part of the merriment and dazzle and joy of the December holiday season.

I had a brief experience of feeling that Christmas merriment in my 20s, when I helped my then-boyfriend put up his tree. placing a Jewish star ornament on the top.. Our dinner was a just-caught lobster, and we ate the delicious catch on the boat on which we lived, in the frozen harbor of Portland, Maine.

More recently, a few years back, I took my son to Oaxaca, Mexico during the December holiday season. Our hotel, a converted monastery, had a formal Christmas Eve Dinner. That night was also the first night of Hannukah I had brought a small menorah with me and lit it in the room before heading towards the celebration.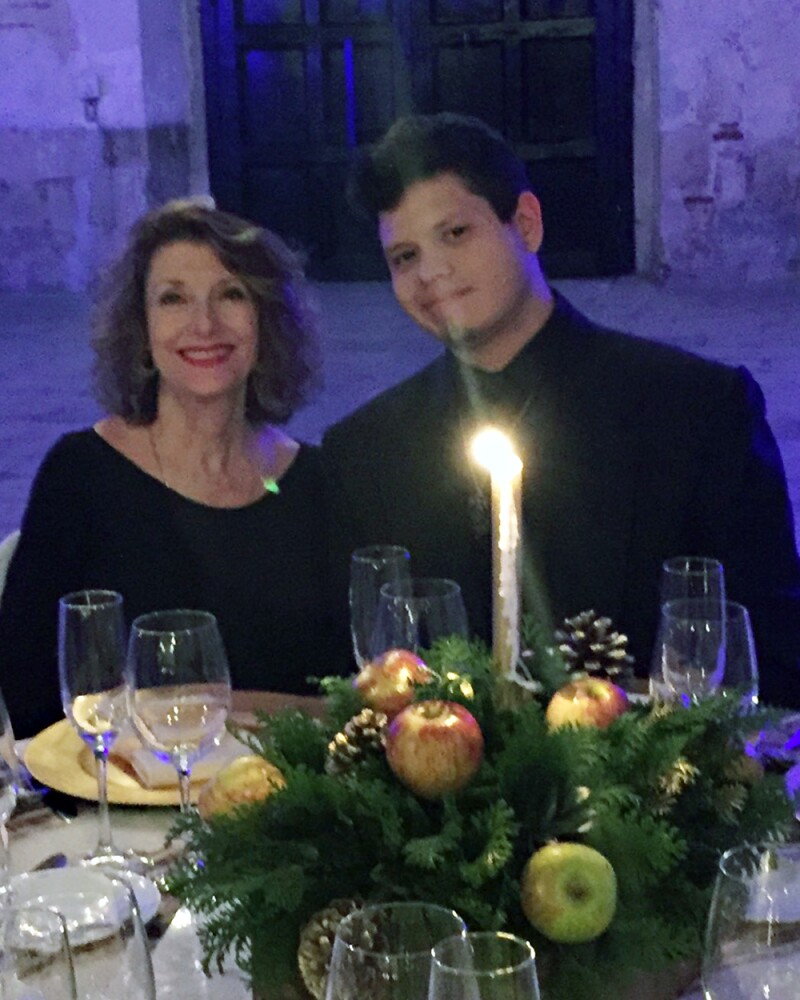 I remember that the glow of one little candle felt like a link to a universal holiday spirit, and to all people. We were seated at a large round table with strangers representing all faiths and traditions – yet, we united as one.

The patio twinkled with strings of yellow lights. I loved how happy everyone felt, grateful for good food and good company that came together by the little miracle that on this festive night, we happened to land in the same place.

As I age, I embrace any form of joy that comes my way. I now live in New York City, and when Christmas approaches I walk along the pathway of trees on the sidewalks, waiting for buyers to cart them home. This inspired me last year to purchase a rosemary plant, the size of a bonsai, shaped like a miniature tree. It filled my house with a glorious scent, and I used the herbs for cooking.

Soon, I will stand in front of the century year old Saks Fifth Avenue, that will be draped in 700,000 LED lights outlining the architecture and windows. After dark, a light show synchronized to music takes place every ten minutes in front of the store. Cartier's entire building will be gift wrapped in thousands of gold lights and a big red lit bow.

I remain enchanted by the tiny candles on my menorah, yet I have come to realize that the magic of the season knows no bounds. The festival of lights is everywhere – especially this year as opening presents around Christmas trees on December 25th coincides with the seventh night of Hanukah, when I will be eating homemade potato latkes.

Brahna Yassky is the author of the newly released book "Slow Dancing with Fire – A Memoir of Resilience." Her essays have been published widely including The Plentitudes Journal, American Writers Review 2020, Salon, Wired, The Independent, Lilith, The Girlfriend, The Ethel.

Photo Courtesy Brahna Yassky

Do any of you celebrate both Hanukkah and Christmas? Let us know in the comments below.