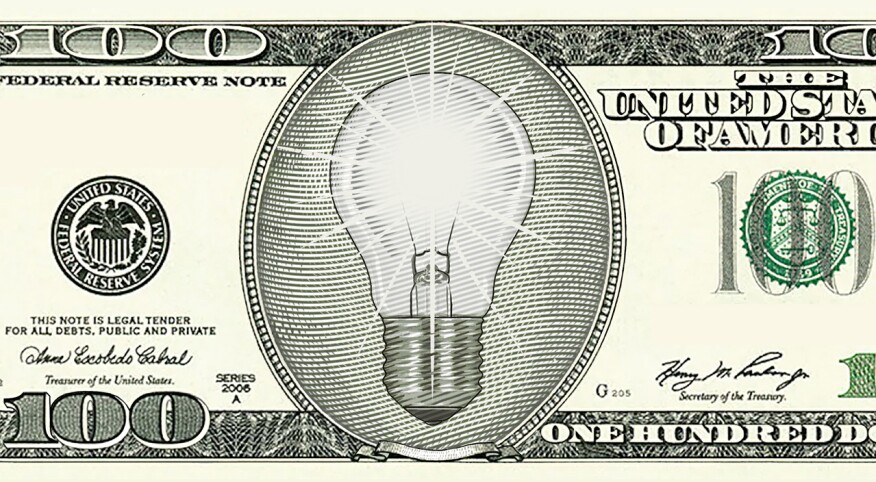 When I was young I wanted to be an artist. I had a good-enough portfolio to get me into the prestigious High School of Art and Design in Manhattan, as it was called in the 1970s. My frugal parents, products of the Depression and the Holocaust, were not having it. Their reasoning was that they didn't want a 15-year-old traveling the New York City subways twice a day, five days a week. But I suspect the real reason was that they didn't want me to grow up to be a starving artist. So, I became a starving journalist instead.

I didn't start out as one, however. I landed a job as editor of a weekly, making decent pay, straight out of university.

Fast-forward two decades and I'm a newly divorced mom, at age 48, and back in the workplace full-time since my two tweens were babies. I started out at a meager salary, penalized for being a woman who worked part-time for 11 years to raise her children.

I am now 65, retirement age, and I still have never caught up to my male peers' salaries. I was on my way to being a poor woman in my old age, despite doing all the "right things" — getting a degree, putting a ring on it, being a hands-on mother.

If that were just my story, then I suppose you could blame it all on me; I didn't have to choose a low-paying (albeit rewarding) career or to have children or to work part-time while raising them or to divorce. But the truth is, this is many women's story.

Women overwhelmingly live in poverty as they age, and it isn't because we're all making bad decisions; rather, it's due to a woman's making 82 cents to a man's dollar, to inequalities built into employer pension programs, to divorce and widowhood. And when we ask for raises, we are less likely than men to be granted those salary boosts, according to research cited in a 2018 article in the Harvard Business Review.

We also live longer than men. More years to need more money. We tend to work low-paying jobs, but even women with degrees and good careers can find themselves struggling later in life. Some, like me, dial back paying work to be at home for their kids; others quit, sometimes willingly and other times out of necessity because of childcare costs. Some find themselves divorced or widowed at midlife. Some have lost a job and are unable to find a new one because of ageism.

And let's face it, many married women — of all ages — leave the major financial and investment decisions to their male spouses. We see this in our friend groups often and, sadly, in younger generations, too. This stems from the archaic stereotype that men are smarter about money.

Financial journalist Farnoosh Torabi, host of CNET's So Money podcast, sees this as a huge problem.

"Financial avoidance is a recurring narrative among women and wives, often passed down from previous generations," she observed in a 2020 Bloomberg article. "If … you worry about not knowing where to begin today, think about how lost you'd be later if and when you really need to manage your investments, life insurance and will with your partner out of the picture."

That was clearly my case. I'm sure my financially savvy father didn't teach his daughters about the stock market because he assumed that we'd marry and that our husbands would take care of things. And so, I was late to the smart-money party, but here's what I've learned — it's never too late.

My former husband and I weren't wealthy, and we didn't have many investments. We did, however, have a house, which he bought many years ago as an investment. So we had equity.

He didn't want the place when we divorced. I didn't want it, either. Still, although it's old and falling apart, it has a small rental unit that brought in income. And I needed it for only a few years, long enough for my kids to finish high school in the same neighborhood.

I got a five-year interest-only loan that didn't require you to reveal your income, just that you were employed, never thinking that I could hold on to the property. Those loans no longer exist, and if I tried to apply for one today, I'd be laughed out of the bank because my salary in the San Francisco Bay area, where I live, is considered very low income.

But there was no money for repairs, even small ones. And then I got lucky, if you want to call the death of your parents lucky. (Trust me, I'd rather have them alive.) I got a small inheritance, not enough to retire on but more money than I ever had. It allowed me to refinance and lock in a decent rate.

Still, I knew that I would need to do more, to at least attempt to afford my old age. So I got creative. In addition to my rental unit, I rent out a room in my house, as well as a 120-square-foot tiny house RV on my property. I write freelance articles as often as I can and have written two books.

In other words, I am constantly hustling.

Doing everything I could to hold on to my house was the best decision I made, but not everyone has a house. And not everyone inherits generational wealth. It is a privilege, and I am grateful. The most important thing I did, which every woman can and should do, is educate myself about investments and review how much I spend and on what. The pandemic has shown me just how much stuff I had that I didn't need. For a former hippie who never cared much about money, I started to care.

I finally got the message: I and I alone am responsible for my financial health. And it's never too late to start.