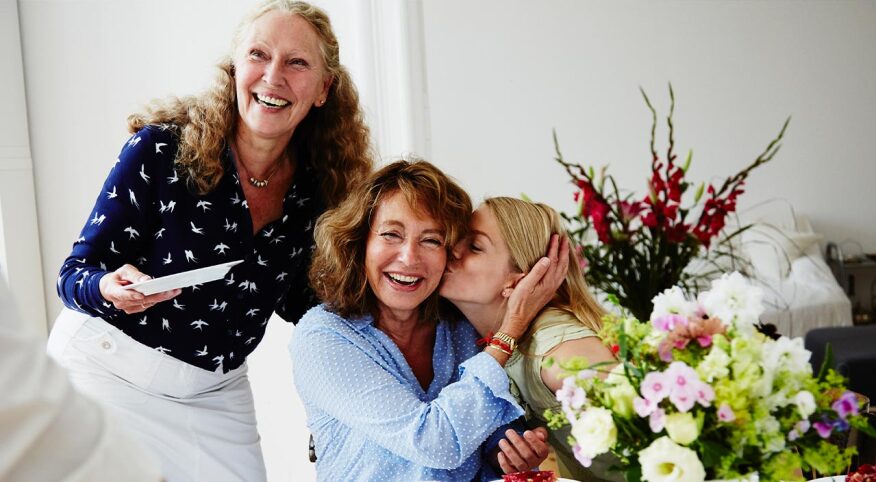 It's never easy to talk about death with your loved ones. But, while those conversations might be difficult, they're among the most important you can have to ensure your legacy.

Estate planning is an essential part of those end-of-life discussions. Just as you'd prepare health and long-term directives in case of illness, estate planning allows you to designate how you want your assets distributed after death. Estate planning makes sure your loved ones are taken care of, provides assistance for children and grandchildren, or supports a charity of your choice, among other benefits.

It's a common misconception that estate planning is only a task for the wealthy. Everyone can benefit from having a will or trust to carry out their wishes. One study estimates 60% of Americans may need the benefits of an estate plan while they're still living.

Women also are more likely to start the estate planning process than men. Because they live an average six-to-eight years longer than men, more women have to make end-of-life plans for themselves after the death of a male spouse. Women today are also more likely to be single due to divorce or never marrying at all, which allows them to take full ownership of their legacies.

Legal documents like trusts and wills eliminate confusion and misunderstandings about the distribution of one's estate and prevent a third party from making those decisions for you.

The difference between a will and a trust

There are many similarities between wills and trusts. Both allow you to designate who will inherit your assets after death. There are also a few key differences you should be aware of so that you can determine which option is best for you.

A will is considered the simpler document and goes into effect only after you die. It allows you to name guardians for children and pets, designate where assets will go, appoint medical and financial power of attorney, and specify final arrangement wishes. Although this is the easier option for most, there's somewhat limited control over asset distribution as your estate will likely have to proceed through the probate process after you pass away.

A trust offers greater control over when and how your assets are distributed and applies to any assets the trust holds. There are many different types and forms of trusts and they are effective immediately after you sign and fund them.

There are a few more steps involved when creating a trust. You must fund it as soon as you create it, and subsequently, the trust becomes the owner of the assets. The biggest benefit of creating a trust is the ability to minimize or completely avoid the probate process. That's why, for many people, taking these extra steps is ultimately worth it.

Work with a professional to know your options

You don't have to complete your estate planning alone. As with any financial and legal planning, it's advised you contact a professional to help you select the correct legal document for your situation, answer questions, and guide you through the process. An estate attorney or financial advisor can help you get started.

You should also review your legal documents every three-to-five years to make any necessary changes to your beneficiaries, financial status, and other updates.

The final word

Trust & Will is offering AARP members a new benefit to help with your estate planning. Members will receive 10% off an estate plan, free unlimited updates to online documents for a year, and support seven days a week. Consider this lower-cost option if you're ready to begin establishing your will and trust.

Click here to learn more about your new AARP member benefit from Trust & Will and start your estate plan today.