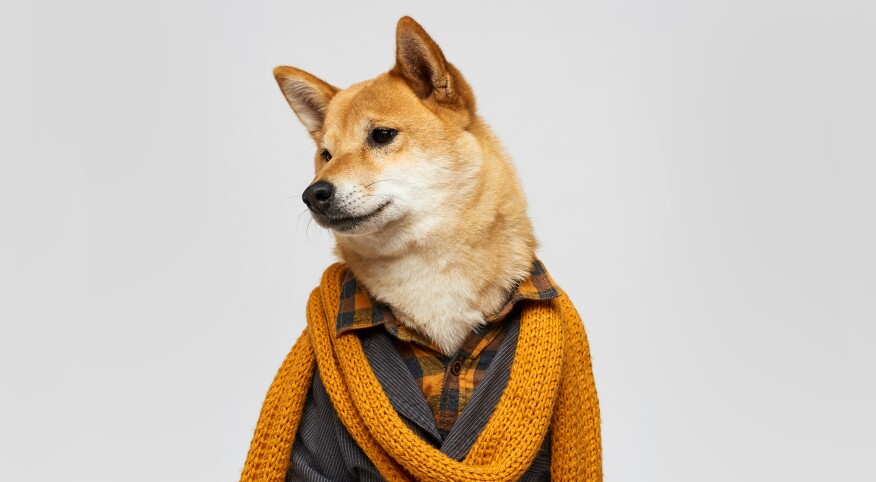 I've always had both men and dogs in my life — mutts, Labradors, Samoyed litters, even a guide dog that I raised. Men seemed more important than dogs until now, at 71, when I realize, I would rather be with my dog than a man.

I didn't have to worry about a boyfriend while I was married, for 45 years, to the love of my life. Then, cruelly, he was gone. He passed away peacefully after 15 months of battling a brain tumor. I was a young 65-year-old widow with a busy life. My daughter and son-in-law and their children, and my posse of friends, comprised the best advocates and pals a girl could have. I was content in my nightly solitude.

Two years later, my 90-year-old aunt found a retired insurance agent I will call "Prop," healing from a heart operation in a local rehabilitation facility. A rehab find sounded like an obvious red flag to me, but she reported that he was 70, totally recovered, handsome, strong and a recent widower.

So, we started a relationship. It was proceeding OK except that, after a few dates, Prop decided he was in love with me and I was still in love with my dead husband.

I was looking for someone to share dinner dates, travel adventures and sexual escapades — when and only when I desired them. My Prop, however, had other ideas. He wanted a 24-hour-a-day companion who didn't have a life. He never understood why I needed anyone except him. Why was I still a practicing therapist when I didn't need the money? Why did I want to go to a beach house with my friends and without him? You get the picture.

My husband, whom I met in college, knew my nature and needs. We were able to build a fulfilling and enduring partnership while unleashing each other to pursue individual interests. Prop's marriage was just the opposite. He and his wife were deeply dependent on each other, and they had few outside supports or activities. After two years of many clashes, interspersed with trips to Israel, the Canadian Rockies, tropical resorts and the most uninhibited sex of my life, it was clear that despite our exotic and erotic adventures, our incompatibility was an insurmountable obstacle. After another trip, this time to Aruba, I started preparing my exit.

Four days after we returned home, and before I could develop the perfect departure, Prop had a stroke. He sold his house (too many steps) and rented an apartment above mine, sulking when I refused to have him live with me. For the next two years, during one critical health setback after another, I was his advocate with the doctors and home health aides. I also did the shopping, planning of meals and other "wifely" duties as he got stronger with time. He thought that I should view this shift in our relationship as romantic. I reminded him that this was real life and not The English Patient.

I asked myself, Why am I doing this? I wasn't in love with this man. A healthy 71, I could create a better life. In the beginning I enjoyed our relationship. Prop adored me, and who wouldn't savor great sex? He was a good and generous man who deserved my help when he needed my attention the most. His son, wife and grandchild children lived in Florida, not around the block from our homes in Maryland.

As the months turned into a couple of more years, I realized I could no longer live this life. When he spoke of buying a condo in Florida so he could be near his family and fulfill his childhood dream of living by the ocean, I did thorough real estate research and found him a great place on the beach in Boca Raton. Though as he healed during strict COVID-19 travel restrictions, he could not move until months later.

During the transition he asked if we could get a dog. Enter Finn, a brindle Scottish terrier, feisty and gorgeous. Taking the puppy out every two hours became my job, as Prop was having difficulty walking. Unlike his deceased golden retriever, Finn was not a slobbering, overwhelming dog. Finn was independent, like me. After one month, I was as deeply in love with Finn as he was with me.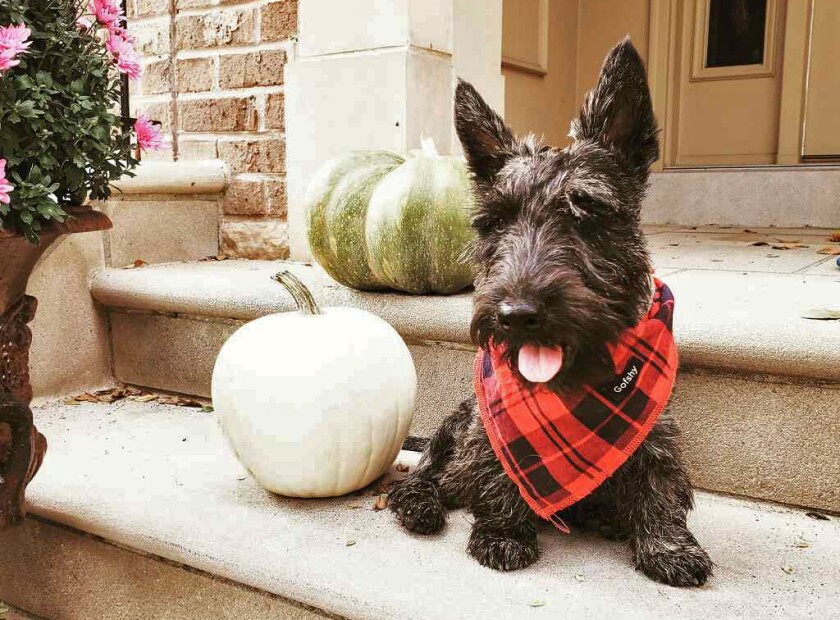 I accompanied Prop, wheelchair-bound, and set him up in his beautiful new digs, which were only a half hour from his closest relatives. Looking out his window at the glistening ocean, I knew this was the best for both of us.

I do not feel guilty. I spent most of my days caring for him during his early illnesses and navigated his move to Florida, where he could enjoy life near his beloved family and ocean.

And I got Finn. We live happily and peacefully. My dog is better than a boyfriend. Finn is handsome and wears the clothes I pick out for him. He greedily eats whatever I serve. We walk, hand and paw, and he heeds my commands to heel, sit and stay.

He cuddles next to me at night for just the right amount of time before plopping down on the far side of the bed to sleep.

He doesn't snore or plead for a quickie in the middle of the night. Always attentive to my safety, he barks ferociously at any perceived danger but will stop when told.

Right now, he is all I need or desire. In the future, if any man becomes my boyfriend, Finn will signal his approval without jealousy. He knows he will always come first.