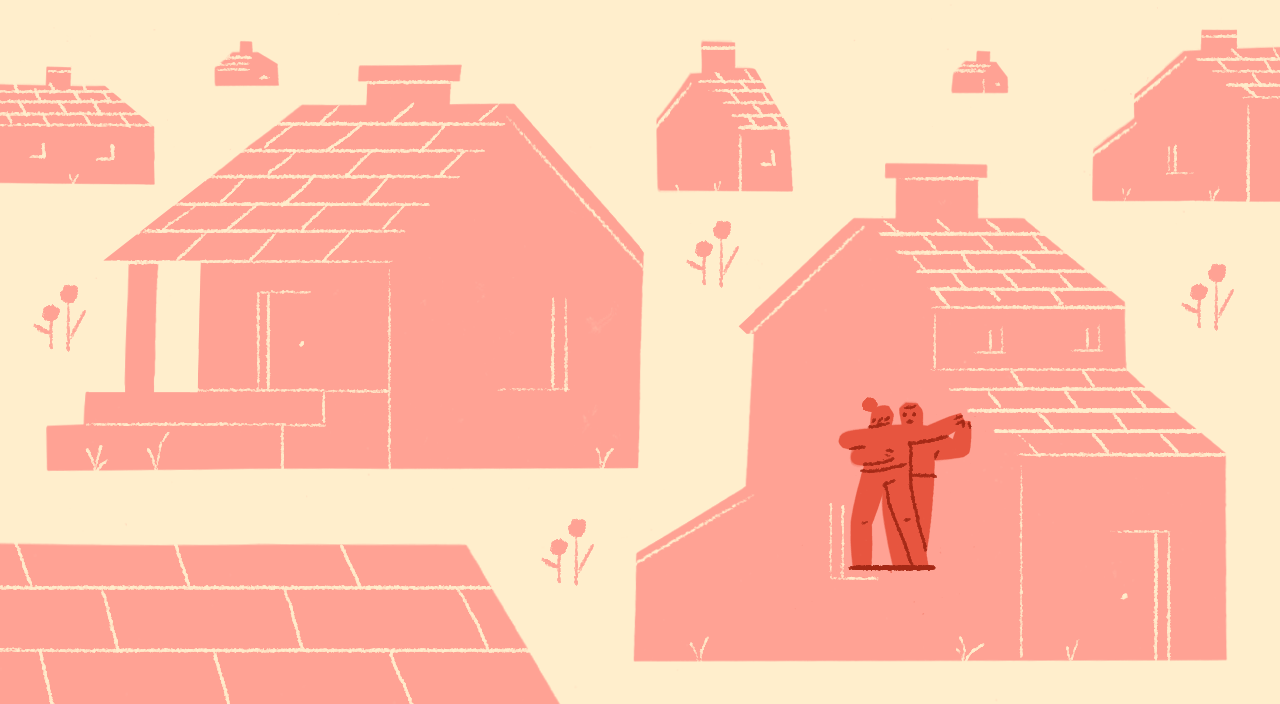 In my early 70s, I am enjoying the best romantic relationship since my beloved husband died eight years ago. After a number of brief dating experiences and one problematic longer relationship, I have found Jay.

He is smart, generous, fascinating, and an enthusiastic and imaginative cook. Add that he is besotted with my dog and my grandson, which makes him the whole package. Yet, in addition to these assets, what really fuels this enduring relationship is that we are a two-household couple.

Jay works remotely from his townhouse 3 miles away, and I'm online with my therapy clients from my apartment. We are together most nights for engaging conversation and a delicious dinner — generally prepared by him.

We started dating casually, then six months later a bad case of sciatica rendered me almost bedridden. Jay would come over, cook for me, help with my exercises and walk my dog. After a few weeks of this, how could I ask him to go home? He is now a rotating fixture in my life, as we share one nurturing relationship between two residences. Jay and I join a growing trend of couples who benefit from loving together and having their individual spaces; an arrangement known as Living Apart Together (LAT).

Even some married couples are finding this situation to be desirable: This progressive lifestyle is even touted for newlyweds to consider, as noted in a 2022 article in Brides magazine, in which Dina Gachman writes: "Just like people are choosing to marry or have children later on, some are choosing to go a different route when it comes to their marriage. Especially for people who have spent their 20s and 30s single and living alone, independence can be tough to give up."

While this is increasingly appealing to brides and grooms the ages of our grandchildren, what I find in my therapy practice and friend group is that LAT is especially attractive to older persons, widowed or divorced, who may not be interested in remarriage.

For me and Jay, our lives apart fuel the spark of our lives together. The gift of space allows us to focus on our work and spend alone-time with our family and friends. And the old adage is true: Absence does make the heart grow fonder — and the romance hotter.

At an April 2018 meeting of the Population Association of America in Denver, an analysis of responses from some 7,500 Wisconsin adults, 50 and over, was completed.

Of the "partnered but unmarried" group, almost 40% were in LAT relationships, as reported by Judith Graham/Kaiser Health News in Time magazine: "After decades of seniors feeling they had to get married to be respectable, and the more recent era of living together, LAT is the newest lifestyle."

Nomi Glazier, a spunky 87-year-old, is in a new relationship with Mac, an active 90-year-old. Her first husband died, and she lived with her next partner for more than two decades, a man she cared for during his illness and who died in her home. This time, Glazier is doing things differently: "Mac has passed what I call the 'senior alphabet test.' While toddlers learn their ABCs, we seniors have our RSTs: Respect, Space and Trust."

Space for her means living in separate condos, conveniently in the same building, and being together when desired. During those times the couple are in separate places on separate tracks, Glazier considers herself "on vacation."

The headline of Emma Brockes' article on LAT that appeared recently in The Guardian says it all: "Why are so many women living in separate homes from their partners and kids? Because it's a win-win situation." Brockes goes on to proclaim: "You could keep the magic alive … by protecting your space and rationing your time together."

Keeping the magic alive comes down to being mindful of having tough conversations from the start, such as agreement on caregiving responsibilities should someone become ill. For us, we both have adult children who will step up when needed. Another must-have talk revolves around finances. Assuming each person pays his or her own rent/mortgage, who pays for what else? Do you split grocery and restaurant bills? Theater tickets? Hostess gifts? Travel expenses?

Obviously, maintaining separate residences is not affordable to everyone. Yet often those in LAT unions have downsized from family homes to smaller places and can actually save money with reduced household expenses — and from having a partner who shares some lifestyle costs.

My professional outlook as a therapist, whose clientele includes many women over 50, is that this arrangement can definitely be win-win. Here is what needs to be worked out before becoming a two-home couple:


Is one person more needy for togetherness than the other and can the disparity be navigated?

What is each person's comfort level with sharing their possessions and domiciles?

Are the expectations of family responsibilities respected by each, even if they differ considerably? Adding to that, is it possible to mix your families peacefully for special occasions and random visits?

Do you agree on how to share payments for food, entertainment, vacations and gifts?

Jay and I have worked out all of the above. At this moment, we are settling in together at my place for the weekend. He is doing prep for a dinner of salmon, quinoa and broccolini. I have seen my last client of the week. The dog is excitedly twirling around Jay's feet, anticipating the walk my devoted partner will take him on shortly. Come Monday Jay may retreat to his place, or not — for us, it is our choice, and we love it that way.
What do you think about the living apart together trend? Let us know in the comments below.