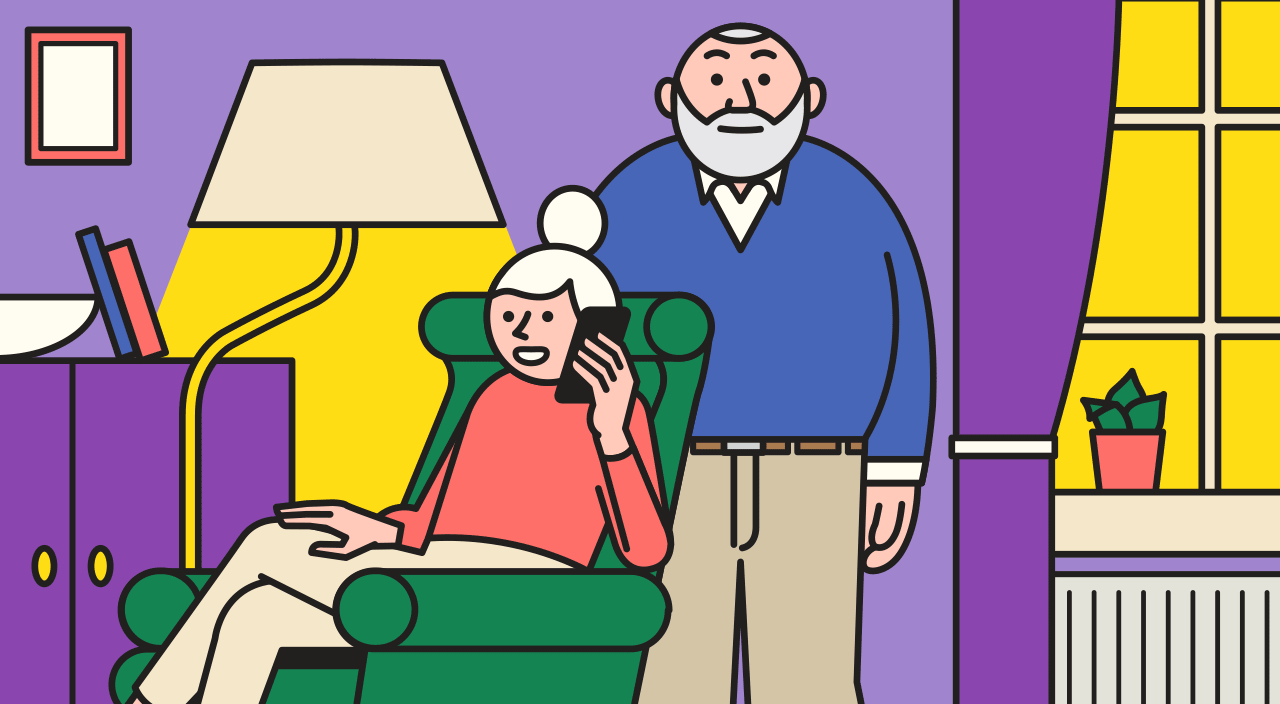 My husband recently uttered three words I wasn't expecting, "I'm retiring soon." I get it. He's worked hard for years to support our family and it's time he gets a break. But the selfish little voice in me says, "So how will this affect my 'me' time." I'm suddenly reminded what my friend said when her husband retired. "I want to load the dishwasher. He's standing in front of it. I go to shower; he's there," she complained. "He's always in my way ... he's ubiquitous!"

It's true. I've learned this even from being in quarantine these past several months. When you're used to having the house to yourself all day and suddenly there's another person all up in your space, it can really throw you off your game. True confession: I've curtailed my daily naps when he's home so I don't give him the impression I lounge around all day.

And so, I'm trying to prepare for that day soon when my daily solitude and routine is upended with another body under foot. Much like nesting when you're expecting a baby, this is another form of organizing and prepping for another body in the house. So, here's my plan for protecting my space (personal and physical), while giving him a little of his own.

1. The she-shed and the man cave

We recently downsized but it's pretty simple to carve out our protected areas. I relinquished the den to him (and his hundreds of wall plaques from a government career) and I'm converting the back porch to a more feminine space where I can hang out and read a magazine; I'm hoping the floral pillows act as a barrier. (Here's another hint: if there's a room you want to yourself, remove the TV.)

2. Hobbies matter

Retirement is about having time to do the things you love, right? But I felt like he needed a bit more of a push to commit more time to his golf hobby, so I surreptitiously put his email address on the community golf list so he'd get the emails and feel enticed to play. As for me, I love to garden so I'm sketching out a new planting area that will keep me busy. (P.S. My husband hates to garden and that's OK.)

3. Get out

I'm a bit of a homebody — recluse might be a better word. But now that I have to share my space, I feel a bit inspired to leave the house a little more often. In lieu of my at-home workouts, I've signed up for a morning yoga class at a local studio so I'll have a reason to get out.

4. Find new things to do together

When you're in the workforce, weekends are generally working weekends, meaning you're catching up on all the household chores you didn't get done during the week. So it's hardly quality couple time. Find new projects you can work on together as a team now that you're home together. I've recently been ordering from meal delivery services and I'm slowly getting my husband to help me cook dinner. We put on some music, pour a glass of wine, and it's really become like a date night.

5. Have a safe word

It's definitely new ground we're treading on. So I think it's important to talk about it and figure out new ways to cohabitate now that we're together 24/7. He knows that if I pour myself a glass of wine and retreat to my porch, that's a sign to him that I want some "me" time to decompress. His workshop is his sacred space so I let him have that time to himself. Communication is key at this new stage of life.