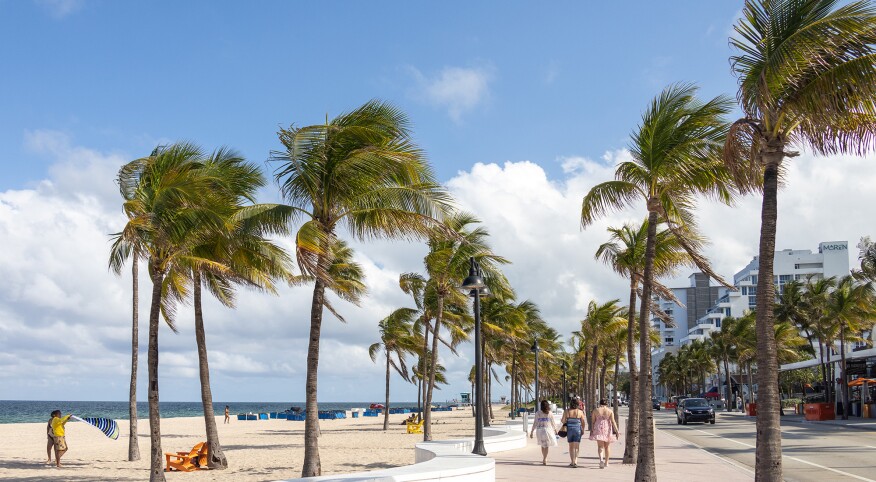 I'd never traveled alone with my brother Brian before. We'd been on family vacations as kids, but never just the two of us. Yet, here we were, in 2022, about to head into our first road trip together — me at 58, him at 62. And I wished we'd done it sooner.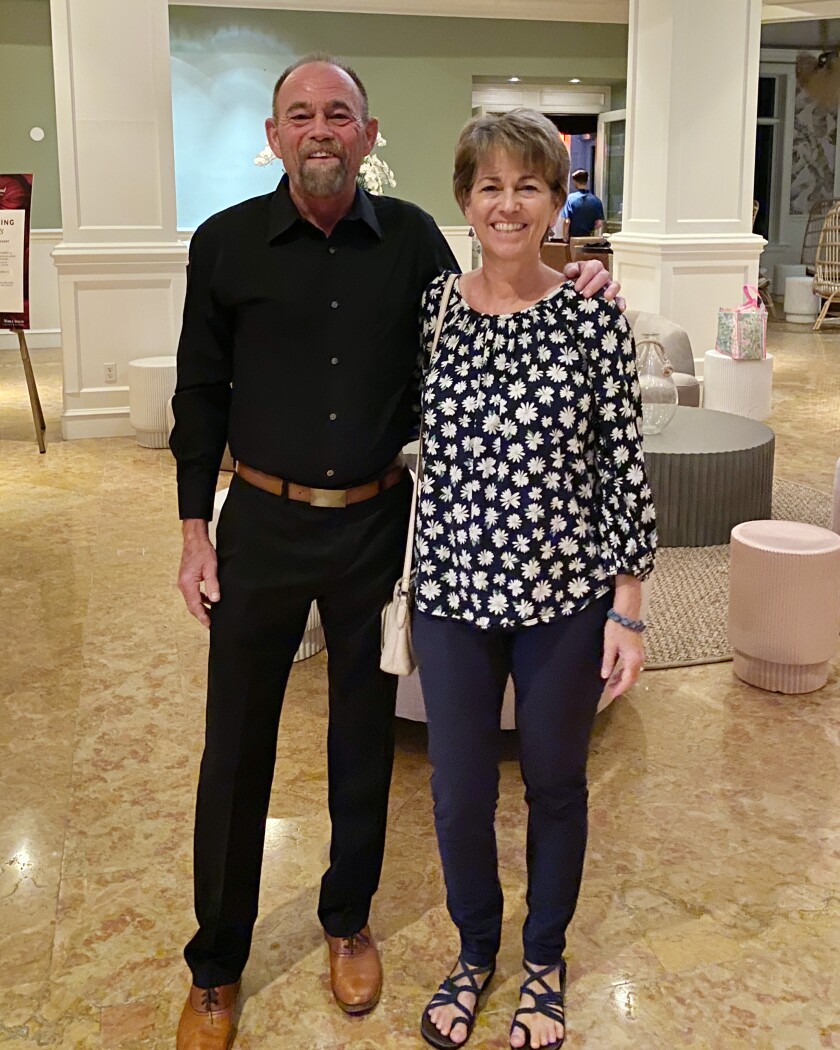 But first, the quick backstory. Growing up with two older brothers, I nabbed the role of baby of the family and (bonus!) the only girl. Because Brian was the middle child and the brother closer to me in age, he and I argued frequently. And we were opposite in many ways — me, the rule follower, and him, the rule breaker. Needless to say, Brian and I butted heads a lot. We lived together, we were family, but we weren't really friends.

Flash forward to adulthood. I got married, moved to Florida, had two kids and (temporarily) put my career on hold while I raised and homeschooled my sons. He got married, moved to Iowa, had two kids and eventually got divorced. I watched him struggle from afar, raising both kids by himself while working full-time. And while my older brother, Rich, my widowed mom and I all eventually moved to Florida, Brian stayed in Iowa with not much of a support system in place.

Then cancer struck — twice — with both Brian and me getting diagnosed on the exact same day, him with stage 4 lung cancer, me with stage 1 colon cancer. I was fortunate, as my cancer was quickly rectified by surgery. Brian didn't fare as well; his diagnosis meant immunotherapy treatments every three weeks. This changed everything. It was time for a road trip.

Knowing Brian hadn't had a real vacation in years, I decided to take him on one. Our destination? A road trip from my home in the Orlando, Florida, area to Hollywood and Fort Lauderdale. I invited him as my guest, and he flew from Iowa to Florida, squeezing his visit in between treatments.

We packed the car, headed south and spent three and a half hours chatting along I-95. The drive itself became part of the journey — the journey to a deeper relationship. We bonded over shared political views, reminisced about childhood memories, talked about our health issues, discussed current events and laughed at some of the many stupid things we'd done as kids. By the time we arrived at our destination, we felt like old friends.

Our first stop? Margaritaville Hollywood Beach Resort. Since Jimmy Buffett epitomized the laid-back lifestyle Brian craved, I knew he'd love a stay there. This "no worries" tropical escape provided the perfect casual vibe and overflowed with activities and amenities. Plus, I'd never been to Hollywood, Miami's northern coastal neighbor. At 30 square miles, Hollywood boasts a terrific downtown area as well as a gorgeous beach. In fact, Hollywood Beach ranks among the first in Florida to earn the Blue Wave Beach designation, which earmarks the "cleanest, safest and most user-friendly beaches."

In the mornings, we shared coffee on our private balcony as we soaked in incredible Atlantic Ocean views. In the afternoons, we swam in the pool and grabbed an ice-cold beer at LandShark Bar & Grill, needing a respite from the Florida sun. And when we ate a late lunch, we sank into fits of laughter as a hungry seagull grabbed my fish taco before I could finish it. Later, we noshed on fresh seafood at 5 o'Clock Somewhere Bar & Grill, enjoying the music and that famous Margaritaville vibe.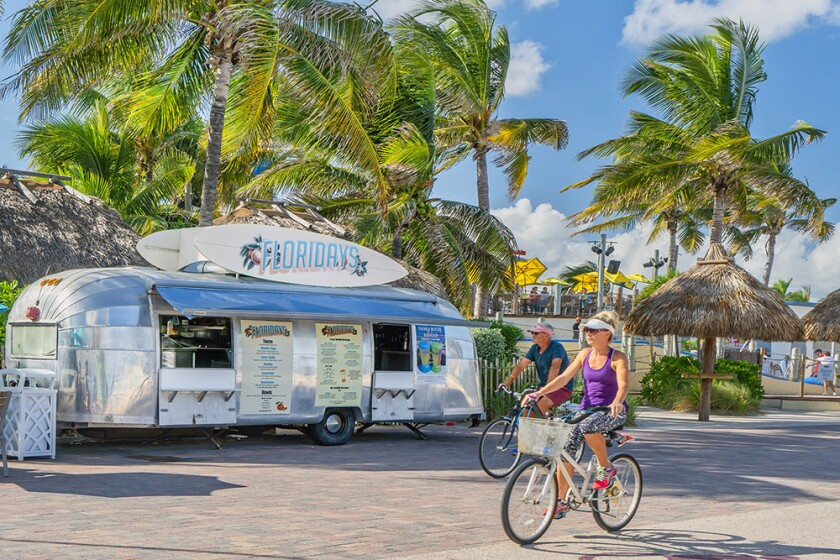 We strolled along the Hollywood Beach Broadwalk, a 2.5 mile, brick-paved promenade that stretches along the Atlantic Ocean, with cafés, boutiques and shops lining the path. Joggers, bicyclists, skateboarders and in-line skaters flock to this pedestrian-friendly trail too.

We reminisced about our own kids' younger days as we watched little ones scamper in the playground at Charnow Park. And we plopped down on the beach to watch parasailers float through the sky and yogis doing Downward Dog in the sand.

One day, we headed to the Downtown Hollywood Arts District — a cool arts and culture hub dotted with colorful, larger-than-life murals mapped out in the Downtown Hollywood Mural Project. The district also boasts Cinema Paradiso (an art-house theater), the Art and Culture Center/Hollywood, public art installments and a 10-acre ArtsPark at Young Circle, which includes a glass-blowing studio, a silversmith, and visual artists and exhibits. Afterward, we sought out a local craft brewery and discovered the charming 3 Sons Brewing Co. in Dania Beach, where we opted for a couple of Antique Alley Amber Ales.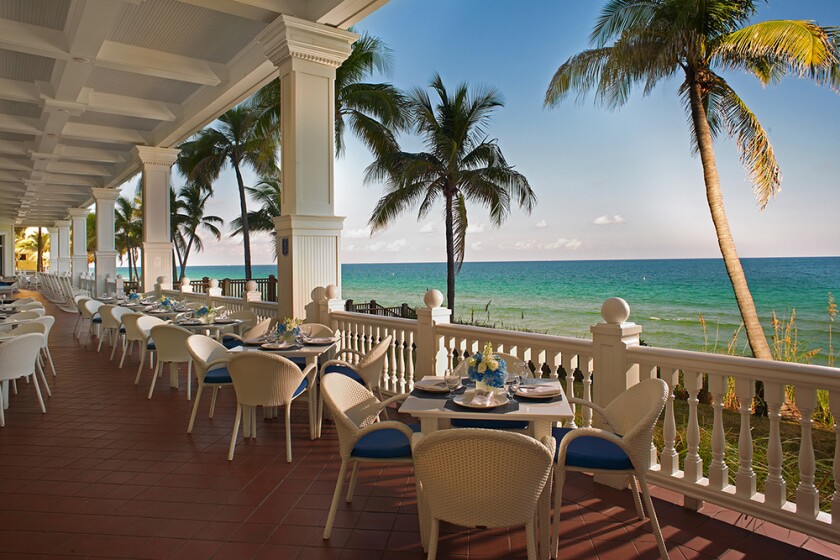 Our next stop? Pelican Grand Beach Resort in Fort Lauderdale. Equally as beautiful with a completely different ambience and old Florida grandeur, the resort provided a tranquil end to our getaway. With rocking chairs on the veranda and elegant beachfront dining, the property beckoned us to shift into low gear.

Plus, I hadn't been to Fort Lauderdale in many years, so it gave us a chance to check out local restaurants, shops, nature trails and a bustling downtown. And the extensive water taxi service made getting around the Intracoastal Waterway and navigable inland canals easy as it whisked travelers between hotels, beaches, attractions, bars and restaurants.
When Brian felt well, we explored the area together. We had initially planned to visit Butterfly World in nearby Coconut Creek, but then we discovered a local gem called Bonnet House Museum & Gardens. This historic artist's estate bursts with statues, paintings, lush greenery and colorful flowers, making our self-guided tour a serene, nature-inspired trek along the garden trails. Locals also recommended visiting the 1,500-acre Anne Kolb Nature Center, but, alas, the exhibit hall was temporarily closed for renovations, and the environmental boat tours were booked. Next time! Another day, when Brian needed rest, I let my wanderlust guide my solo afternoon. I visited the multilevel Museum of Discovery and Science, feeling like a child again as I learned about Florida's ecosystem and stood in awe of the 52-foot-tall Great Gravity Clock — Florida's largest kinetic energy sculpture. I also took a peaceful audio driving tour through Hugh Taylor Birch State Park, a beautiful oasis tucked into this busy seaside town.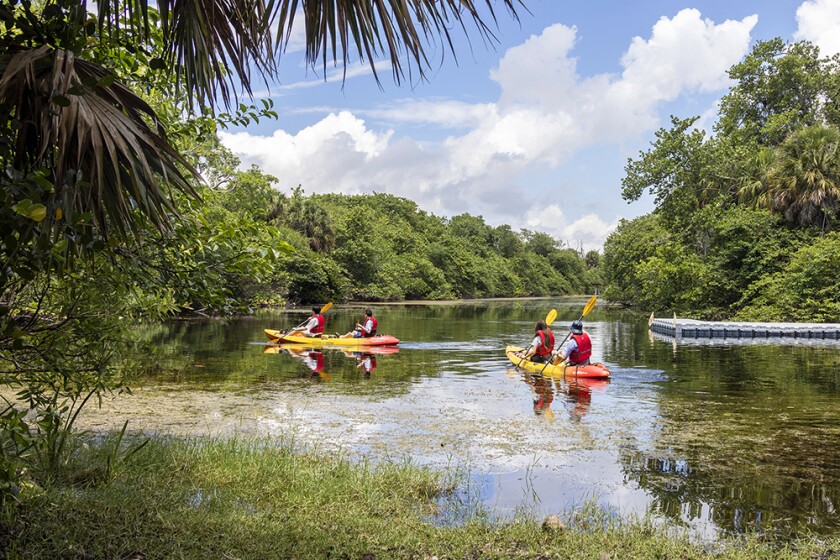 To my surprise, I discovered Park & Ocean, a rustic restaurant and craft brewery nestled right inside the park. But I'd already decided to visit Sistrunk Marketplace instead — a cool, off-the-beaten-path food hall and craft brewery filled with local makers, artisans and small eateries.

In the end, after our five-day trip together, we felt more connected than ever before. We shared our hopes and worries, our dreams and fears. And now, most certainly, we share a strong friendship, thanks to our life-changing sibling road trip.

Since our trip together, Brian has moved to Florida within a couple of miles of my mom, brother Rich and me, giving him a built-in support system and the chance for future travel together. Even better, his treatments are keeping his cancer from spreading!

Would you absolutely love to take a train trip? Here's a list of most memorable train trips.


Have you ever taken a trip with just your sibling(s)? How did it go? Let us know in the comments below.