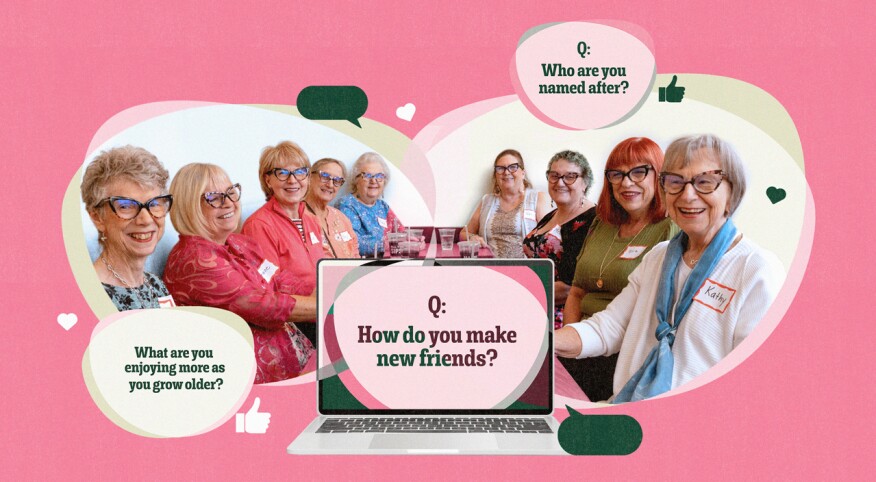 Studies show that most women report feeling invisible starting around age 52. And that's why AARP's Specialized Content team decided to launch a free weekly e-newsletter focused on helping older women own their age. The Ethel is named after AARP founder Dr. Ethel Percy Andrus, who once said, "Old age is not a defeat, but a victory, not a punishment, but a privilege." She sought to change Americans' perception of aging, and The Ethel's objective is to feature the work of women age 50-plus — with many writers in their 80s and 90s — in order to showcase their diverse voices and stories so that they don't feel invisible.

The Ethel has garnered an audience of more than 400,000 women, all eager to hear about how to smash stereotypes while also being honest about the very real challenges of aging. The e-newsletter was so successful that The Ethel branched out on Facebook with positive, inspiring and encouraging posts that pose questions such as "Have you ever experienced ageism?" or "What's the best book you've read this year?" while also featuring memes that celebrate life at every stage.

In two years, this main Ethel Facebook page, with more than 140,000 followers, became one of the most engaged social channels across all of AARP.

With so much engagement, AARP in August 2022 decided to launch a closed Facebook group for The Ethel audience called The Ethel Circle. Within a few weeks, the group drew over 17,000 members, with sometimes hundreds more joining every day. As of May 2023, the group had more than 43,000 members.

The closed group provides a safer space than a public Facebook page for women to share their real issues, concerns and questions with other older women. When one woman posted about losing her spouse, hundreds of comments of support came flooding in. The women — many lonely and seeking connection — have started meeting up in cities across the country for a walk or lunch or a trip to the theater.

One member wrote, "I met up with a fellow Ethel today and for the first time in a long time, I believe I've made a new friend."

Many call The Ethel Circle their favorite part of the internet. The Specialized Content team is now brainstorming a strategy to create in-person events — such as cooking classes, movie nights and book talks — so that these wonderful women can enjoy more opportunities to make friends and connections in 2023 and 2024.

To subscribe to the free weekly Ethel e-newsletter, go here. To follow the main Ethel Facebook page, go here. To request to join the closed Ethel Circle Facebook group, go here. I know you will love it! And please share with the older women among your family and friends.

Do you find it's harder to make friends the older you get? Let us know in the comments below.