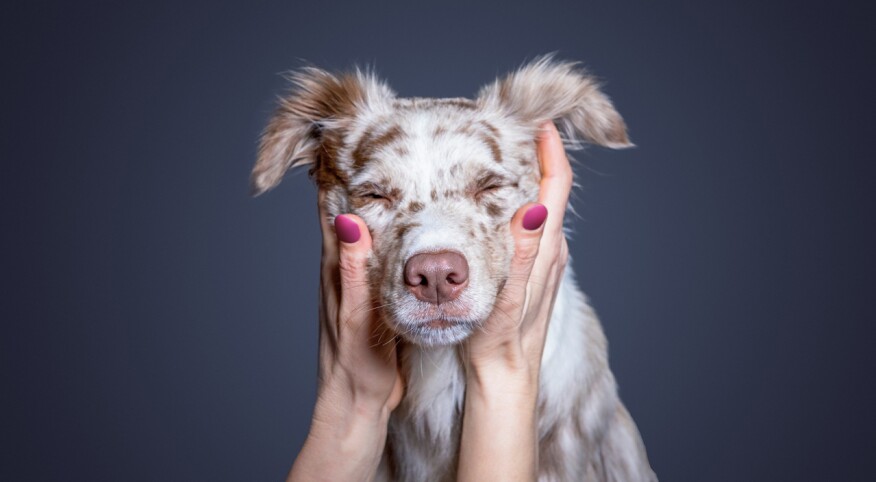 Whether you're looking for protection, snuggles, an exercise partner or just a playmate, a canine companion offers all of these benefits and more.

I grew up with several German shepherds. My father gave them quirky nicknames, but my bestie was Ziggy. He was a sweet, patient dog that allowed me to dress him in doll bonnets and skirts. I can't remember when there wasn't a dog in my life, and I know that my home would not feel complete without my fur babies at my side.

"Numerous studies have proved that dogs help engage our minds, provide positive emotional support for people with depression and PTSD, help promote healing after injuries and surgeries, and at the very basic level promote physical activity by requiring regular walks and activity," says Jake Seeman, a doctor of veterinary medicine at the Bayview Animal Clinic in Fort Lauderdale, Florida.

Seeman adds that those walks can lead to new friends, and even romance: "I have several clients who have met their significant others by way of their dogs."

Karen D'Uva, a widow and television producer living in Pompano Beach, Florida, advocates for adopting rescue dogs. She adopted Mr. Carson, a deer head Chihuahua, after he'd been abandoned. "The benefits of having a dog for a single woman at any age are immeasurable," says D'Uva. "Mr. Carson is truly my best friend and companion. He adores me, is loyal and calms me. It's not so easy finding this unconditional love with a human."

Here are six dog breeds that make excellent canine companions for women — especially those who live alone.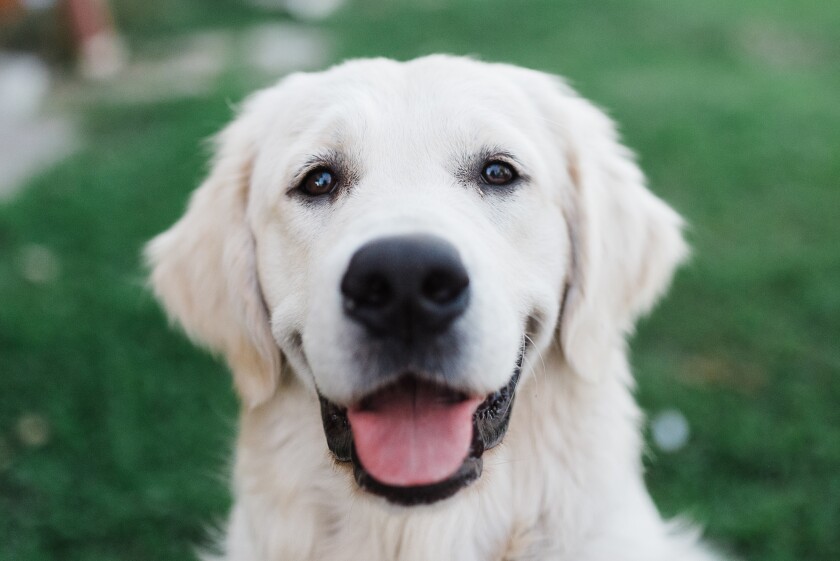 GOLDEN RETRIEVER

Height: 23-24 inches (males), 21.5-22.5 inches (females)

Weight: 65-75 pounds (males), 55-65 pounds (females)

Longevity: 10-12 years

Traits: Playful, energetic, eager to please, affectionate

Golden retrievers are obedient, smart, trustworthy pups often used as guide dogs. If you're looking for a workout buddy with a lot of stamina, this breed loves playing outdoors, though they also do well inside while you're away at work. Goldens are happiest around people, and they can bring out the social side of even the shiest female owners. "As a former cat person, my first golden retriever, Jasper, made me fall in love with the breed," says Mimi Botscheller of Pompano Beach, Florida. "I've owned several since then because they're incredibly intelligent, loving dogs. As pups, mine were energetic and a bit of a challenge, but they love to work and keep an eye out for me. But as guard dogs — give them a piece of jerky and they'll let anyone in the house!"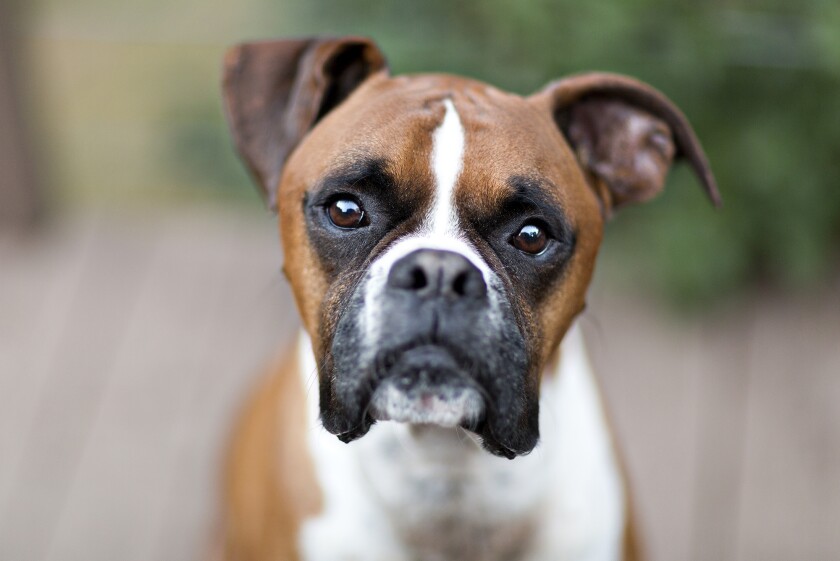 BOXER

Height: 23-25 inches (males), 21.5-23.5 inches (females)

Weight: 65-80 pounds (males), 50-65 pounds (females)

Longevity: 10-12 years

Traits: Bright, active, courageous, funny

The energetic boxer has a playful attitude and is perfect for women looking for a medium-sized, protective breed. They don't require too much space, which is great for urban dwellers. They make better single pets, since they prefer not to share their owner's attention with anyone else, which is something to consider if you're thinking of getting married or inviting someone else to live with you.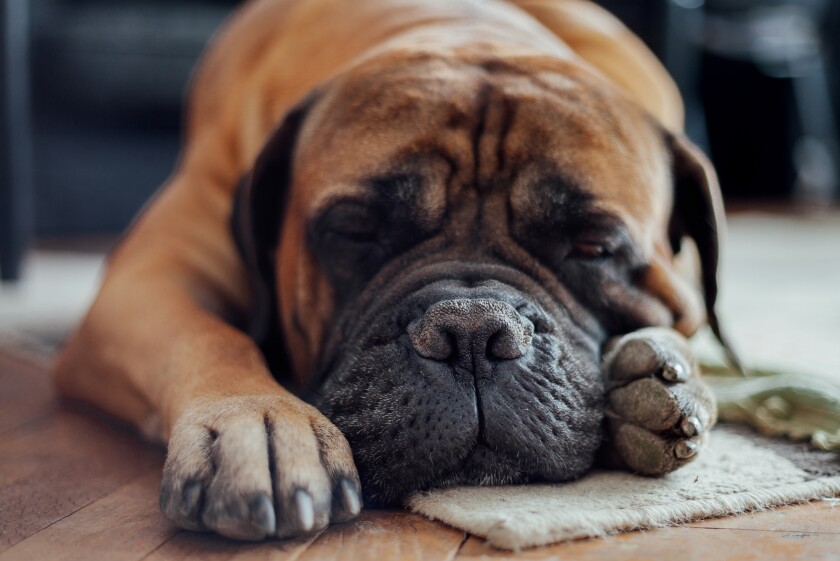 MASTIFF

Height: 30+ inches (males), 27.5+ inches (females)

Weight: 160-230 pounds (males), 120-170 pounds (females)

Longevity: 6-10 years

Traits: Affectionate, calm, protective

These enormous dogs are patient, lovable companions that are good-natured and usually easy to manage. Mastiffs are also large enough to intimidate any intruders with their formidable bark and will protect their owner at any cost. At the same time, they're docile dogs that can make great couch-potato companions if you're looking for a snuggle buddy.

However, this breed may not be perfect for the coach-potato type. "My 115-pound dog is very headstrong and physically strong," says Karen Hockman of Manassas, Virginia. "The only way to handle him is to exhaust him with long walks, swimming and playing with other dogs. But he's a sweet, gentle giant who lets me wrap my arms around him and give him lots of kisses."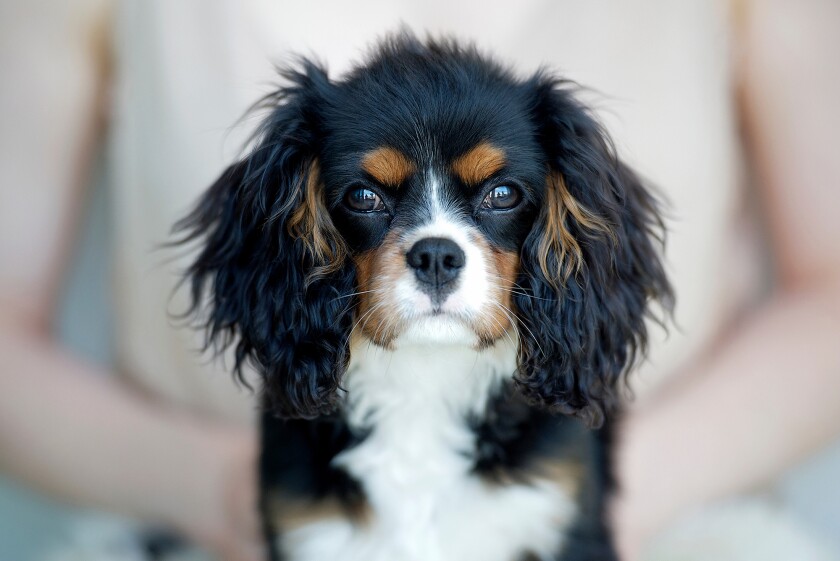 CAVALIER KING CHARLES SPANIEL

Height: 12-13 inches (males and females)

Weight: 13-18 pounds (males and females)

Longevity: 12-15 years

Traits: Gentle, athletic, even-tempered, graceful

The Cavalier King Charles spaniel is an excellent lapdog for women who want a small, affectionate companion. However, they don't like being separated from their owner, and are prone to anxiety if left alone for too long. Keep this in mind if you work late hours or travel extensively. Fortunately, these pups love adventure and make great travel buddies if you're able to bring your pet along for the ride.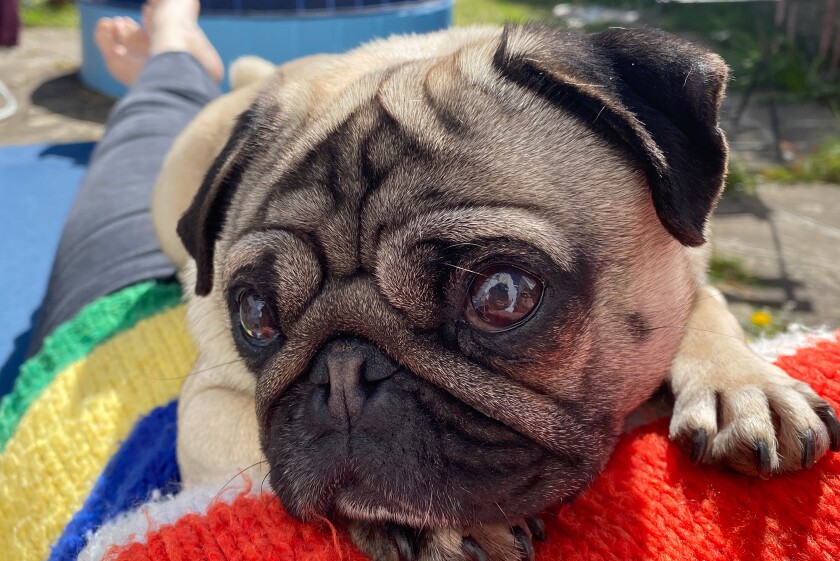 PUG

Height: 10-13 inches (males and females)

Weight: 14-18 pounds (males and females)

Longevity: 13-15 years

Traits: Playful, loving, mischievous, sociable

Looking for a snuggly companion? The pug is the dog for you! But don't count on this breed for protective purposes — they're not very good watchdogs. They enjoy long naps and are happiest sprawled out on their owner's lap. If you need to work long hours, they adjust well to being left alone, since they spend much of their time sleeping. They're also ideal dogs for apartment living.

I rescued a pug nine years ago and loved his quirky personality so much that I adopted two more! I'm a sucker for their expressive eyes, wrinkled brows, Cinnabon-shaped tails, and synchronized head tilts when I talk to them. Pugs are funny, affectionate dogs, and I cannot imagine living without one.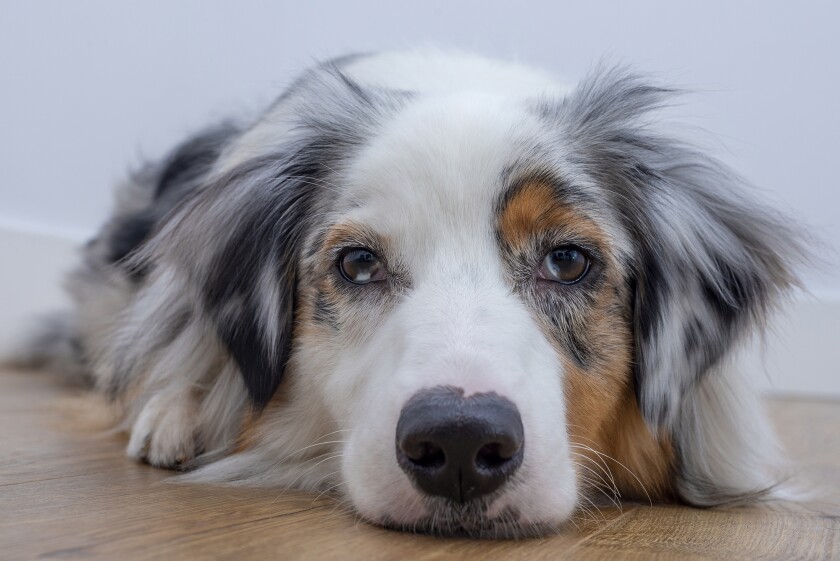 AUSTRALIAN SHEPHERD

Height: 20-23 inches (males), 18-21 inches (females)

Weight: 50-60 pounds (males), 40-55 pounds (females)

Traits: Athletic, protective, affectionate

Australian shepherds are medium-sized herding dogs that need plenty of mental and physical exercise. They are easily trained, and make great workout partners for single women who lead active lives. These dogs can be sensitive and clingy at times, but they offer an abundance of love that's hard to resist. You'll never be lonely with an Australian shepherd — they'll stick to you like glue.

*All breed information is based on stats from the American Kennel Club at https://www.akc.org/