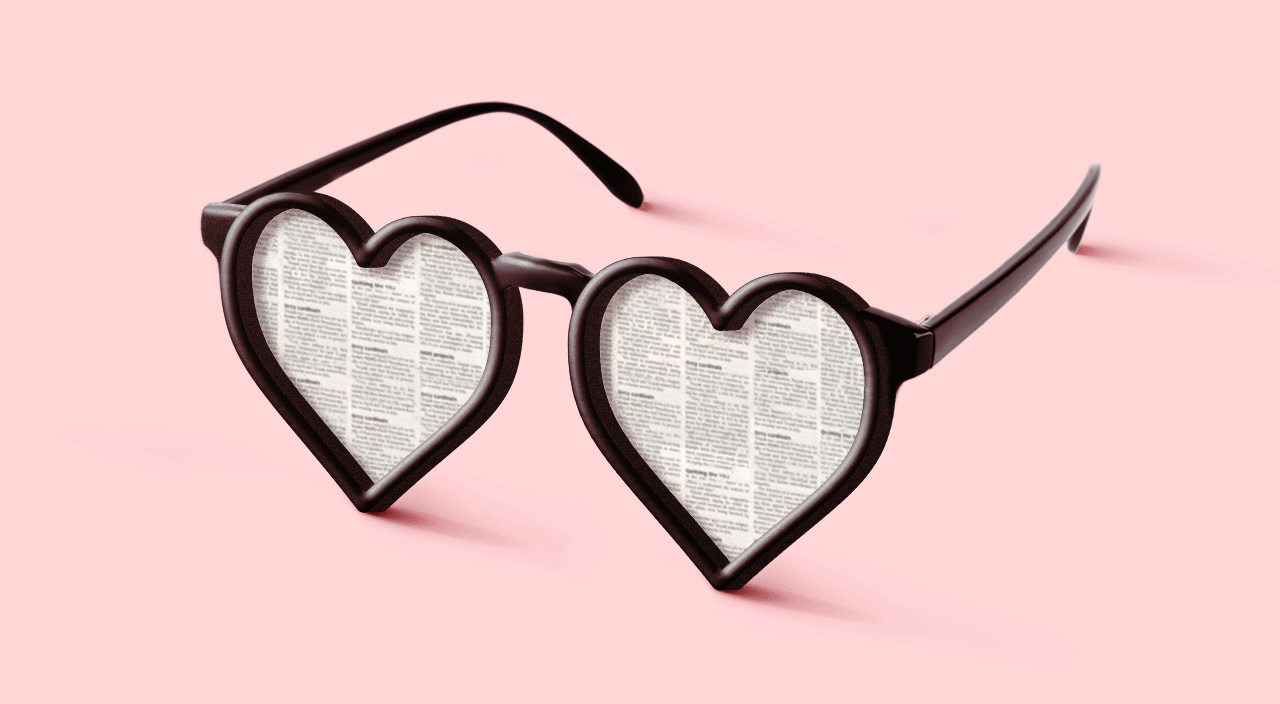 I'm trying. I'm not giving up. I know I'm on Medicare (just joined) and closer to my death than my birth. I've spent more time living alone than being with someone. But I'm working on it. I'm working on finding someone by using all the possibilities out there — OkCupid, Tinder, Bumble, Match and now the New York Review of Books. And it's all because I bumped into someone I went to college with back in the 1970s, Bob, at Memorial Sloan Kettering Cancer Center.

Bob was walking with his wife behind his son's hospital bed as they were wheeling him down the hall. I had just finished speaking with my brother's back surgeon when I spotted them. At the time, Bob's boy looked healthy, as did my brother. They were both just diagnosed with metastatic cancer.

After that, Bob and I stayed in touch, wanting to know how each of our loved ones was doing. It was on Facebook where I discovered his son lost his battle. My brother was still in the ring at that time.

As we had a few things in common, Bob suggested we have dinner — and so we did. Bob had retired from a business he founded and ran with his wife. They sold it for millions. As I updated him on my life, Bob's ears perked up when I told him I was still single. He didn't seem to care much about my work career but was concerned that I was alone.

Having been married for many years, Bob was clearly a great advocate of having a partner. And so I did what many people have advised me to: ask if he had any single friends. "I don't," he responded. "But I do have a suggestion. Why don't you run an ad in the New York Review of Books?"

Before I could respond, Bob continued, "I subscribe to the paper and will send you the personals page."

He did just that. And, indeed, there were ads. Only one was from a man looking for a woman. He described himself as a New York City attorney, well read and well traveled, vigorous, eclectic, a good listener. He was seeking a woman to share the adventure. He was seeking "femmes francophones appréciées" (francophone women appreciated).

Although I am not a francophone, I am a francophile, and was soon headed back to France for a vacation. I decided to write him.

"Appreciated your personal ad. I, too, enjoy reading and am well traveled. What's important for me is communication. Moved by your words that you're a good listener."

Although other ads had email addresses, this attorney only included a mailing address. I printed a few photos of myself and slipped them in the envelope with my letter.

Nothing came of it. And so nearly a year later, I was ready to take Bob's advice and run an ad of my own in the New York Review of Books. As someone who relishes reading, smarts and worldliness, I was sure this publication had the perfect audience and that Mr. Right would finally find me.

I gave myself a budget to work with. As it cost $5.85 per word, I made my ad short and sweet. This past Feb. 28, I was surprised to receive an email from a potential suitor. As I began reading, I kept thinking that perhaps I've finally found my soul mate. He was well educated, in his late 50s, living in Philadelphia but willing to relocate. He was a lawyer and writer, fit and well dressed.

He wrote: "I'm mature and sophisticated, sweet-tempered, tenderhearted, devoted, and sexy. Very passionate, very romantic. I'm supportive, loyal and mature. I always ensure my partner is well cared for. I am neither jealous nor controlling. I'm empathetic and feel others' emotions."

It all sounded so good until I read this: "I love being nursed, and being changed. Means the world to me, and the bonding is incomparable."

Being changed? When I questioned him about this he indicated he was AB/DL, which I immediately looked up. It stands for adult baby and diaper lover. I had never heard of this. He elaborated by writing, "My needing and wearing diapers is partly fetishistic, partly out of physical need, and partly out of emotional need."

When I wrote back to say that I was not "into changing" diapers, he snapped back that I had hurt his feelings and typed "blocked." Others wrote, but not many, as COVID-19 hit and events were canceled and we were all sheltering in place. The few emails that did come were from men who proved not to be a match. Why? No one else shared a fetish with me. But no one interested me.

Today I wonder why men in their 80s respond to an ad that says I'm looking for someone in their 50s or 60s. At this rate, I might be doing the same at that age. I wonder if I've become so set in my ways that I have little tolerance for another's fetishes. Or have I just not found my match? The jury is out. Stay tuned.