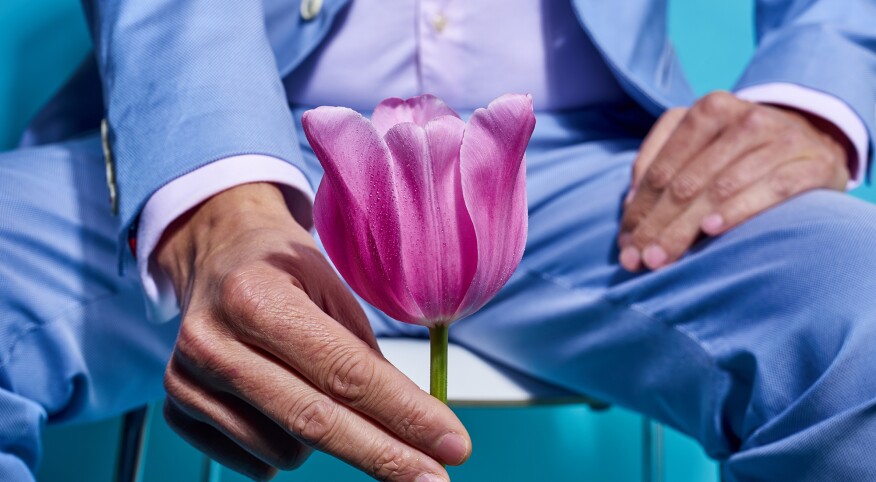 Sex. We do it often. Or sometimes we don't. We think about it. We (hopefully) remember our first time. We google it. We talk to our most trusted girlfriends or our sisters about it. We watch scenes of others doing it in movies and TV shows. We desire it. We sometimes feel ashamed of it or regret it or fantasize about having more of it. It is one of those things that is always there — even when we are not doing it. And even though I'm nearly 50, I have to be honest, I still have just as many questions as I did when I was 16.

I recently had sex with my new, eh … friend-with-benefits shall we call him, and I was left speechless. That was great, I thought. I continued thinking about it for days to come and I couldn't help but wonder — did he think it was great? If so, just how great was it? Like on a scale of 1 to 10, how would he rate our experience? Was I the best he ever had? If not, who was and why exactly was she so great? The questions lingered in my brain for days, but I just couldn't bring myself to ask him. I feared that I would come across as jealous or lacking in the confidence department — or a little of both.

And so, I decided to venture out and take an easier route to satisfy my curiosity: I asked men (whom I haven't slept with) to tell me about the best sex they ever had — and what made it so darn good, because inquiring minds want to know. Naturally, I wanted to ask men with years of experience, so I headed to the 55-and-over crowd, and they were eager to share. The responses I received surprised me — and they may surprise you, too.

Here is what they had to say.

Giving and receiving are equally important

Men love to please a woman just about as much as they enjoy being pleased. Brad, 60, says, "My best sexual experience has lasted for 10 years with my current wife." Well, hello Mr. Romance, nice to meet you. Isn't that what we all want to hear from our significant others? He explains how a shift in perspective led to a more fulfilling sex life: "We grew up in an era [where] the woman's job was to satisfy her husband, whether she enjoyed it or not. That is a huge mistake." Brad made a decision to take action and help change his wife's perception of sex. He wanted to teach her that sex was not only about pleasing him — he wanted her to know and believe that she deserved to be pleased as well — so he made a commitment to completely end sex after she reached orgasm. For an entire year, he did not have one orgasm during sex. "By shifting my mindset to satisfying her, the experiences lasted longer, she was fully satisfied, and when I took the need to reciprocate away from her, everything changed. It took me a year to help her shift her mindset as she had been taught to satisfy her [partner] first." That one year was the best thing they ever did for their sex life. In turn, their relationship is thriving, and their improved sex life has only increased his gratitude and admiration for his wife: "The truth of the matter is, I am mesmerized by her beauty. I believe she is more beautiful today than when I met her 20 years ago."

The mind-body connection is important

I think we can all agree on this one — headspace can make or break a sexual experience because mind and body are most definitely connected. When asked if location or position attributed to his best sexual experiences, Pablo, 58, responded "location [and position] weren't as important as being of a carefree headspace with minimal reminders of daily obligations." Jerry, 57, shares a similar sentiment: "For me, when I turned 50, things changed a little. I have never been married and have had my share of girlfriends and experiences. When you are younger, looks and physical things are more important. After 50, I found that my mind was the most important thing in my love life. If my mind is not into it, the rest is not either. Being with someone I enjoy as a person and who challenges me is [always the best sex]." No arguments here, that's for sure!

True love never dies Fred, 79, shares that his best sexual experiences live on forever in his memory — and they help to improve the current ones, too. He admits to not remembering the names of many of the women he slept with in his younger years, but adds, "the special times when you were [truly] in love linger on. They are intertwined by the settings in which they took place — the time her father called upstairs and asked, 'Are you up, Julie?' and I couldn't resist saying 'Yes'; or Rosie and her three Dobermans who interrupted us in bed. [ I get glimpses] of the nights [I had the best sex] on my yacht in the Aegean Sea. Those names I remember, so they have to be meaningful. During sex when getting older, those memories automatically creep back in." They don't take away from his current sexual experience at all; they enhance it. "I can be [grateful for] still having sex and for having sufficient memories to keep me going." Imagine that! Your ex-lovers could be replaying your best moments in bed to this day — I suppose this could be good or bad news, depending on the ex.

Medication helps

Mark, 68, has been married to his wife for 37 years. "In many ways, our sex life now is as good as it's ever been. I can say there have been challenges in my sexual performance as I have gotten older, particularly with ED." Mark has used a variety of medications to assist with his ED and has had to change his medication regimen up a few times before finding the best treatment for him. And now, "the sex with my wife is terrific! In general, what makes for great sex is caring for and about your partner and their needs, and expressing that through intimate, passionate lovemaking."

A confident partner

Pablo, 58, says that his top 10 sexual experiences were with women who were confident enough to initiate sex and "uninhibited and comfortable enough to explore [their] assertiveness, which matched my willingness to respond with an uninhibited, nonexpectation-driven desire to please." We hear it again and again: Confidence is sexy and attractive, so love yourself on the inside and the out, and don't be afraid to strut your stuff, both in and out of the bedroom, you beautiful thing, you!


It's important to have healthy relationships, and tools like AARP's Community Connections can help. Join or renew AARP today to see all that membership has to offer.