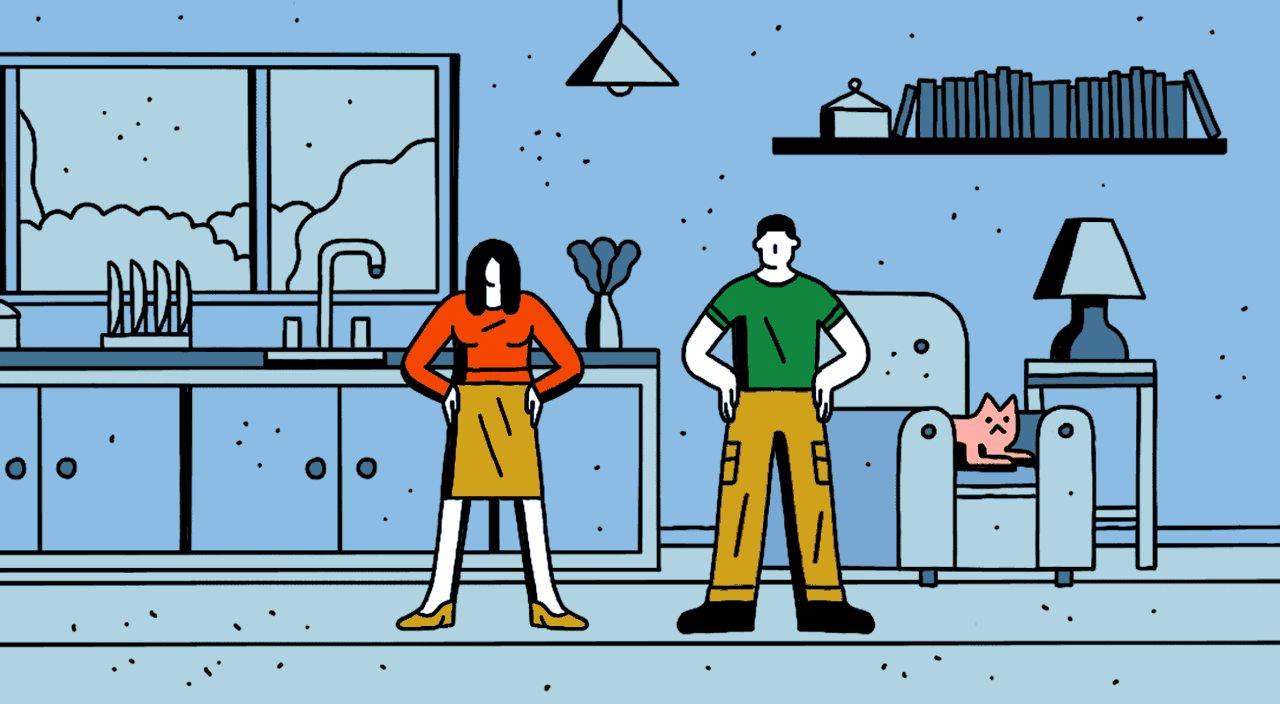 I used to be married to a handyman. If I ran over the sprinkler head, my husband would get down on his hands and knees to fix it. If the garbage disposal puked up last night's dinner, he crawled under the sink and unclogged the elbow. When the earthquake moved our patio a few inches to the north, he mixed up the concrete and repaired the damage.

Granted, I'm still married to that same man, but the years and a rare form of brain cancer have taken a toll on his physical abilities. And contrary to popular belief, 60 is not the new 40.

Once a six-foot-tall, straight-backed man with a head of gorgeous hair, due to the weakness in his right side caused by his tumor, he currently spends most of his days in a wheelchair. I spend hours pushing him, studying the lines on his bald head. When he does walk, he is hunched over and it's all I can do not to yell at him. "Posture. Look up!"

I'm looking at how this man has transformed. One minute I'm hunched under the weight of my sadness. The next, I'm ready to shout at whoever will listen. Aging is inevitable, but this isn't fair. I feel cheated out of the future we never had time to plan. I, too, have aged.

But never having been as active as my husband, I haven't lost as much in the way of "how it used to be." When he sits in his wheelchair watching baseball, his facial expressions tell me he yearns for those days of hitting grand slams and running the bases. He gave his golf clubs to our grandson. And his guitars sit in the closet, the strings collecting dust.

I go for shorter walks, perform less sit-ups and take an occasional nap. Unlike my husband, I have a core group of girlfriends with whom I share my feelings. I'm content and accept the changes to my body. And now as I start my seventh decade, I have the confidence I lacked as a young woman. Consequently, I have gladly accepted the household tasks which have fallen on me. Although, most of the time I don't know what I'm doing. My husband's inabilities have brought to light my inadequacies in taking care of our home.

In my youth, as I was taught, I relied on my father. In my early 20s, nothing seemed to ever need repairs, except for my love life. Once married, I relied on my husband. And now, although I'm doing the physical work, I'm still relying on his guidance. But I am learning that I can do these things myself.

I've put on kneepads, once used for more pleasurable activities, and crawled under the kitchen sink to inspect a leaky faucet. I've climbed up ladders. Six feet high now feels like 60! When we had hard wood floor installed, I loaded books from the shelves and carried them to the garage. One cautious armful at a time.

I felt empowered by what I had accomplished. I knew my actions were showing my daughter and granddaughter that women are just as capable as men. The old philosophy of relying on a strong man is as outdated as the rotary telephone.

Still, old habits are hard to kill. With each task, I looked to my husband for advice.

"You're not turning the screwdriver in the right direction." My husband would bark at me as I attempted these tasks. "Don't use so much duct tape. What's going on down there?"

I often want to shout back, but what good would that do? I know he's not angry with me. He's frustrated with the situation. He wants to do it himself.

And believe me, I wish he could do these things himself. It's been painful to watch his decline. I try let him accomplish as much as possible.

I remember the day my 85-year-old father used his band saw to mend the leg on a coffee table. He was as familiar with that dangerous tool as he was with the back of his hand. But that day his fingers shook and his mind wasn't 100 percent on the task in front of him. I couldn't believe my mom let him do it. But she knew. She knew his pride was involved. I was a nervous wreck. Better to wound his self-esteem than lose a finger.

My mother is a wise woman. So, when my husband decided to change the ceiling fan, I thought about my mother's words. And instead of insisting we ask our 40-something son-in-law to replace the fan, I agreed to help my husband.

In order to accomplish this, he had to stand on our bed. No easy task, as he kept wobbling around. Eventually, I stood behind him, pressing my palms against his butt — no easy task either, as he is double my weight.

Once he removed the old fan and assured me he had it under control, I turned my back for a second. That's when I heard the crash. The new motor had slipped from his grasp and fallen onto the floor.

My husband's face said it all. He was pissed at the years for stripping away his strength. "I just couldn't hold my arms up any longer."

"It's OK," I said. "You've been holding up your arms for a very long time."

Nothing could be more true. He had held up our daughter every year in order for her to see the fireworks. He caught his son summer after summer as he learned to swim. He held up my father when he became too weak to walk. He has held our family together with hard work and perseverance. And he is always there to catch me when my days spin too fast.

I assured him that physical work did not make the man. As we age, just because we can't hammer and pound does not mean we are useless. He still possesses the knowledge to repair anything and everything, and with the years has come the wisdom to do it right, the first time.