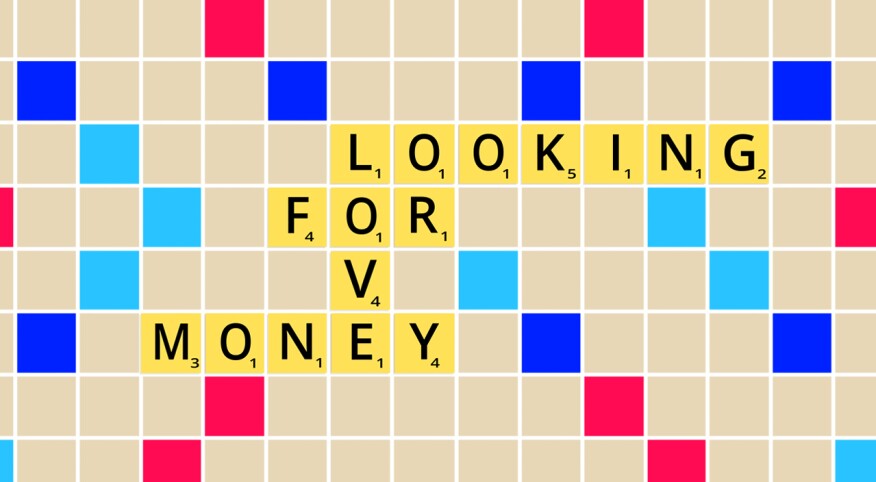 For more information on romance and scams, check out this info from AARP.

Conventional wisdom says that the best way to meet new friends or cultivate romantic relationships is simply to follow your own interests and eventually you will cross paths with like-minded people. Unfortunately, those are not the only prospects you might cross paths with online. Romance scammers have been casting a wider net, well beyond the standard dating sites.

Scammers practice their grift in the chat rooms of popular games like Words With Friends and Scrabble Go. They look to start "relationships" with lonely prey, and the endgame is fleecing them out of money and/or stealing their financial data information.

Cherie Crettol, a 60-year-old registered nurse who lives in Texas, met her scammer on LinkedIn — a site generally associated with making business and professional connections. Within a few months, Crettol told me this man had sweet-talked her out of $6,000.

He went by the name of Sebastian and purported to be a Scottish-born contractor from California who was living temporarily in Dubai for work. He said he was lonely, as she was, and he showered her with love poems — poems she later learned he had pilfered off Pinterest and sent to multiple other women.

As a nurse, she had used LinkedIn for all the right reasons. She expanded her professional contacts and kept up with the latest conversations in her field. It was in one such discussion that Sebastian messaged her directly.

They bantered a bit, and he suggested they move over to Google Hangouts to continue their talk. Very quickly, a deep relationship blossomed, He "love-bombed me" Crettol said, constantly assuring her of his deep feelings for her, even though they had never met and had only discovered each other a few weeks earlier. "It felt real and entirely believable," she insisted. "These scammers are very, very good."

And then, almost as quickly as it had started, he encountered a run of bad luck and began asking her for money — that should only be sent in the form of gift cards or cryptocurrency. His stories about why he needed the money were incredulous, even to her at the time. But perhaps the fear of losing him was enough to keep her in line. Rather quickly, his "troubles" escalated — as did the amounts he asked her to send him.

"I think he believes nurses are paid a lot," she said. "How did this happen?" she still asks herself, having been drained of $6,000. "I was naive" is her only answer. Her story is, sadly, not unique.

According to the FBI Internet Crime Complaint Center, in the first six months of 2021, it received more than 1,800 complaints about online romance scams with losses exceeding $133 million. Scam watchdog groups say this is just a small fraction of the total. Ruth Grover, founder of Scam Haters United, said that many victims are embarrassed and reluctant to have their families or friends find out that they were duped. Others, she said, still want to believe their romance was real and just can't bring themselves to report their "lover" to the authorities.

Grover said that Crettol's story hits many of the typical patterns. Most scammers claim they are working in some far away location with unreliable access to telephone and internet services — like on an oil rig or in a remote country. And then some calamity happens, and the victim is the only one who can help. Somewhat comically, scammers continue to claim to be American soldiers stationed in Afghanistan, months after our troops were withdrawn. And despite this glaring mistake, they have entrapped some victims.

Crettol's story underscores how the scamming game has adjusted to new internet realities. Any game or app with a chat room feature is vulnerable, even those games and apps that are generally played or used by those who enjoy the intellectual challenge of words and brain puzzles. Grover recently helped a scam victim who met her scammer on My Fitness Pal, an app that encourages physical fitness and healthy eating.

When infamous bank robber Willie Sutton was asked why he robbed banks, he replied: "That's where the money is." Similarly, scammers have figured out that players on these "smart" sites often have greater wealth.

What's the best way to weed out the scammers who might be participating in your online Scrabble game? Tereza Buchlova, a woman from Prague now living in the United Kingdom, has this advice: "The only person who asks you if you're married on Scrabble Go is a scammer. And scammers are not there because they'd be particularly into playing with words. Therefore, they're pretty easy to beat."

Crettol said that since being scammed, she has made it a point to educate herself on the red flags, although she believes there really is no safe place online. She knows that once she was scammed, her information was put on what scammers call a "suckers list" and was probably sold to other scammers. She gets solicitations for friendships from strangers constantly, she said, but that nowadays her guard is on high alert.