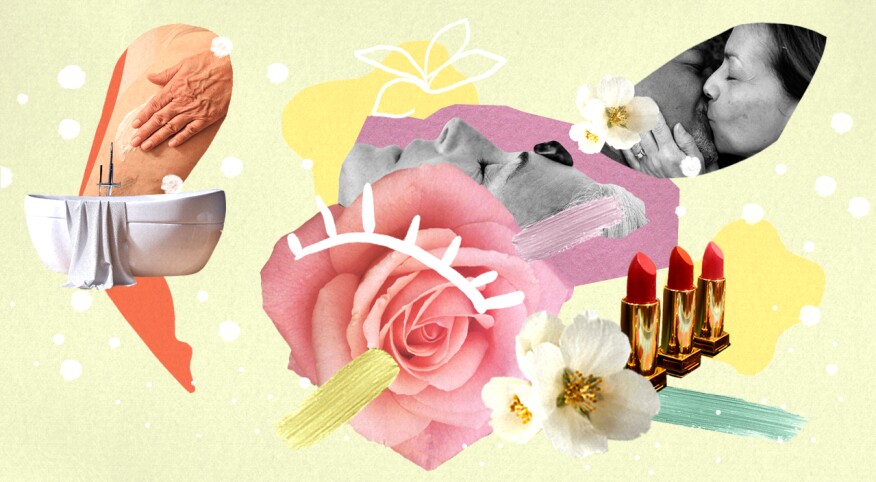 As post-holiday euphoria changes to winter blahs, here are some restorative and pampering pick-me-ups to help ease you into a happier — and more relaxed — new year.

Get an oxygen facial

Sure, we need oxygen to breathe. And — for a day or two anyway — an oxygen facial can help give you brighter and healthier-looking skin without the use of chemical peels, lasers or injectables. Back when personal-trainer-turned-entrepreneur Marcia Kilgore opened the first, now renowned, Bliss Spa, I followed in the footsteps of celebs Madonna and Cameron Diaz and added their relaxing oxygen facials to my monthly routine. These facials are available at most spas around the country. An aesthetician waves a wand over your face to deliver a stream of high pressurized oxygen to the skin's surface; serums, usually containing hyaluronic acid, known to plump the skin, may be applied. Does the procedure, as purported, reduce the appearance of fine lines, improve blood circulation and promote collagen production? I'd say yes. After an oxygen facial, my skin always looks more radiant and hydrated, and I feel relaxed and refreshed.

Book a beauty counter makeover

When was the last time you changed your makeup routine? I write about beauty, yet I have to admit that except for swapping out my undereye concealer for a better one (thank you, Saks' Senior Vice President of Beauty Kate Oldham for telling me about Estee Lauder's Double Wear), I pretty much stick to my signature look. Then I remember how much fun my teenage self had sampling cosmetics, and I schedule a makeover at Sephora or a department store beauty counter. Even if you end up buying nothing more than a creamy new blush, makeovers can be confidence-building — and fun.

Here's how to get the most out of the experience. Call ahead — Sephora and most department store beauty counters will schedule an appointment, so neither you nor the makeup artist will feel rushed. Most charge a small fee (sometimes redeemable if you buy a product), so be sure to ask about that. Arrive with a clean face so that the makeup artist can work from a clean palette. Bring in a picture of a look that you like. Ask questions: "How do I apply a smoky eye?" Finally, don't feel pressure to buy all of the products that the makeup artist recommends. Do ask for a few samples, and see if those products work for you in the light of day.

Reiki your stress away

Reiki is an ancient Japanese technique. Unlike in traditional massages, you're fully clothed during a session, and the Reiki practitioner barely touches the client — Reiki can even be done remotely. It's believed that practitioners have the ability to transfer universal energy, or chi, through their palms to encourage emotional or physical healing. I know, it all sounds woo-woo, but for me, it worked. My Reiki practitioner, Janet, touched different points on my head so lightly, I could barely feel it. Then she circled her hands above my abdomen, and after just a few minutes, I was totally surprised to feel a warm, tingly feeling in my hands and feet. Did Janet really harness my energy? I don't know. What I can tell you is that I was so relaxed that I fell asleep on the narrow metal table, something I have trouble doing on a cushy bed. Although I was in a pleasant fog, luckily I had enough chi left to get me home safely after this sedative and soothing treatment.

Take a hot bath and slather yourself in a luxurious body cream

I love hot baths, especially in the winter! OK, they can be dehydrating, so they're not the best for your skin, but a long soak followed by some fabulous body cream is a truly great pleasure. And the cream will negate the bad effects of the hot H2O. Some favorites? It's been reported that after Oprah tried Comfort Zone's Sacred Nature Body Butter, around $50, for the first time, she ordered an entire case of the decadent cream that's a blend of Vitamin E, organic orange and jojoba oil. I like Eucerin's Advanced Repair cream — for a more affordable $15. It leaves skin feeling velvety, and there's no scent, a plus for women like me — allergic-to-everything. If you're up for a splurge, try Augustinus Bader's Body Cream for a whopping $175. The write-up of the product claims it not only moisturizes but reduces the appearance of cellulite and pigmentation and "supports "cellular renewal." Celebrities Jennifer Aniston and Victoria Beckham have heralded their love of this line of products. Though let me quickly add that the Queen Bee — Beyonce — is a fan of Aquaphor's Advanced Therapy Healing Ointment, and it only costs $12 to $15 online.

Happy feet

Who doesn't love a good massage that's devoted solely to your feet? Foot massages can improve circulation, reduce tension, ease pain and, darn, they just feel so good. Happy feet can be the key to looking and feeling better and to standing up straighter — which has its benefits. Studies show that improving posture increases self-esteem and reduces a negative mood. Foot rollers are low-tech devices you can purchase online or at your drugstore that can provide quick foot relief. Just take off your shoes and roll your feet over the massager for a quick pick-me-up. For a more luxurious experience, consider booking an appointment at your local spa for a pedicure (ask for extra massage time), a foot massage or a reflexology session. Reflexology is an ancient Egyptian technique in which reflex points are triggered to release "blockages" in the body, thus alleviating ailments and inducing relaxation. For example, the big toe in this practice is believed to be connected to the head and sinus system, the ankles to the reproductive organs and the sides of the feet to the spine.

When I went to my session, I hadn't said anything about my medical history. After kneading different parts of my feet, my reflexology therapist, Chris, asked if I had problems with my ovaries. Indeed, I have endometriosis, and some years back, I had an ovarian cyst surgically removed. I was impressed at her ability to "feel" out my problem.

Sex for better skin

Sex can do wonders for your skin. Thanks to increased blood flow, in the short term, there's that dewy, postcoital glow. And long term, having sex clearly makes you look and feel more youthful and alive. "Because sex can help reduce stress, it can also reduce inflammation by lowering cortisol levels," says Dr. Marisa Kardos Garshick, M.D., assistant professor of dermatology at New York Presbyterian-Cornell. (Inflammation is a cause of acne, wrinkles and many other skin-related woes.) "It's also thought that the release of oxytocin during sex can help improve sleep, and better sleep can also result in better skin," she adds.

In the 90s, research conducted by British psychologist David Weeks found that regular sex can make men and women look five to seven years younger. More recent studies say female orgasms release hormones, such as estrogen, which help maintain collagen. Besides, having sex is (usually) more fun than watching Netflix, so why not add it to your must-do list? Even in our busy, often hectic lives, this is a surefire way to relax — with a smile.

Which of the above would YOU try? Let us know in the comments below.