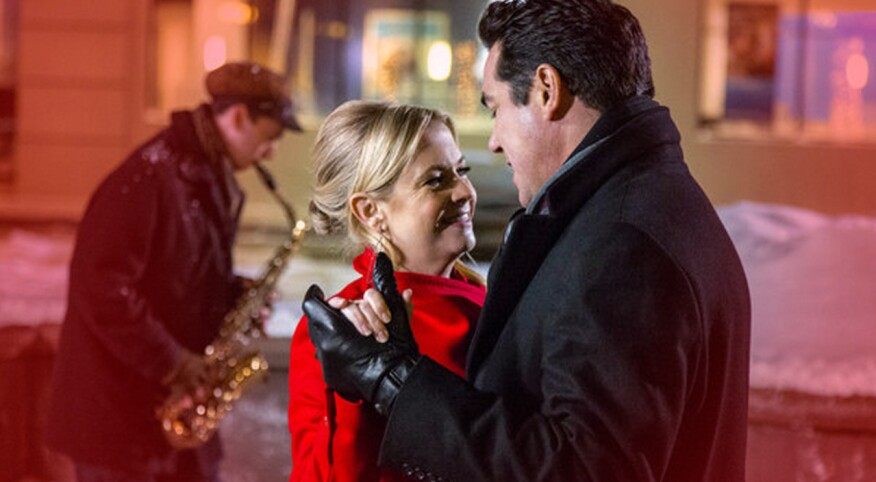 I had no idea how popular the Hallmark Channel was until I played Melissa Joan Hart's mom in Broadcasting Christmas the eve of Thanksgiving 2016. Full disclosure: I'd never watched a Hallmark movie until I was in one. But, lo and behold, when word went out upon the land that I would appear in a Hallmark Christmas movie, the whoop-de-do among friends and family members came as a revelation.

Who knew my brother, an outdoorsman and mayor of a small northern Minnesota town that sees winter temperatures plummet to minus 60 degrees, loves settling down with his wife and their dogs to watch the Hallmark Channel before going to bed? My sister-in-law in Florida confessed to watching two a night, starting before Thanksgiving. A friend in Los Angeles admitted to having already watched 30 and was looking forward to seeing mine.

Remarkably, the caveats that accompany these revelations are viewed as a plus. "The stories are cookie-cutter in nature, but that's okay because we're looking for something 'feel good' to finish off the day," my brother said.
My sister-in-law told me that if she woke during the night, she'd watch one, sometimes picking up in the middle — "but it doesn't matter because whatever the story you know it will turn out the way you want it to." My Los Angeles friend, who binges on Hallmark through the holidays, says, "The plots are sappy and the people always the same, but it's like comfort food — no surprises, no disappointment."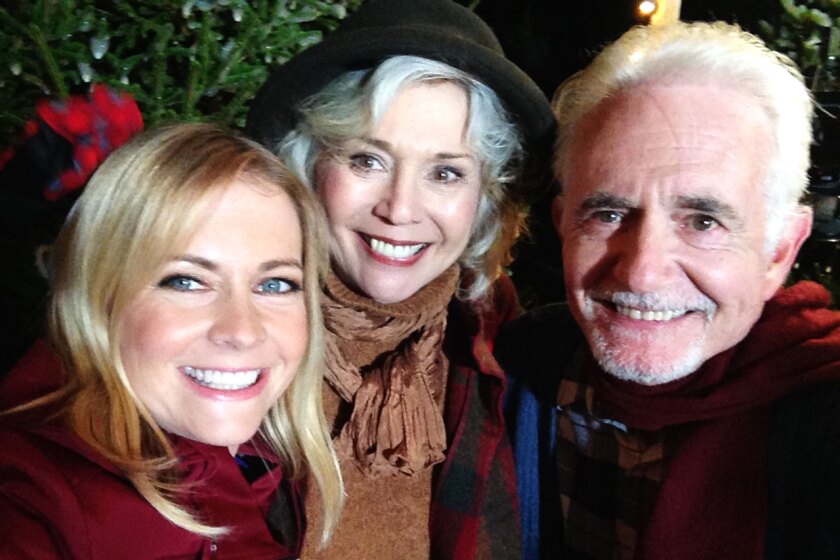 A New York editor admits to being "a serious addict," preferring "these sudsy, flimsy, unbelievably perfect shows" to watching cable news. Statistical evidence indicates that she's far from alone. According to Forbes, Nielsen ratings showed that more prime-time viewers were actually checking out the Hallmark Channel instead of watching CNN on election night, Nov. 2, 2021, which included the Virginia and New Jersey gubernatorial contests as well as the New York City mayoral race. Thanks to its signature Countdown to Christmas programming, Hallmark Channel ranks as the most-watched entertainment cable network among women 18+ and in total viewership for the seventh year in a row, reaching 24 million viewers.

I imagine few among its devoted audience actually believe a hotel maid is hiding her true identity as a princess, or that the handsome dude new to town, claiming to be an itinerant artist, is really a billionaire, but therein lies the charm and allure of these romance-driven stories — a willing suspension of belief that allows viewers to go along with a fantasy that delivers a happy ending. Hallmark, with its well-honed, sugar-and-spice recipe, dishes up respite from financial pressures, family conflicts, workplace tensions and the heightened anxiety and isolation of a COVID-tainted holiday season.

My longtime screenwriter pal Duane Poole, who has written more than a dozen Hallmark films over a period of 10 years, says that "up until recently, there was a pretty clear formula; female exec, big city, has to go to a small town (a relative leaves her property, her boss assigns her a task, whatever) where she meets or re-meets a handsome, small-town hunk and learns to appreciate Christmas."

There are also certain holiday activities writers are encouraged to work into each film, including cookie baking, caroling, tree trimming, a visit with Santa, ice skating, a snowball fight, etc. Along with gift wrapping and a tale I relate to Melissa Joan Hart about a 100-year-old fruitcake, Broadcasting Christmas ticked many of those boxes.

Duane, who loves the holidays, tells me that writing these films "makes me feel good because of the hope they inspire. There's no bump in the road that can't be overcome with a hot cup of cider, a romantic sleigh ride, or a wish on a Christmas star."

But Hallmark, without forsaking its trademark buoyant optimism and sense that all will turn out well, has begun retooling its customary mold. This year, Duane wrote a time-travel story, a dance movie about a Puerto Rican–Cuban hip-hop Nutcracker, and one about a writer with an ethical dilemma that could only be solved by running away to Vermont — pointing out that none of these stories fits a template.

Kisses are almost always saved for the final scene, but he managed to work one halfway into The Christmas List with Alicia Witt, giving her two such scenes.

To me, film sets are magical, and that was certainly the case with our Connecticut location shoot for Broadcasting Christmas. While global warming wreaks havoc in the real world, in a Hallmark movie a snowfall is guaranteed when called for.

On an unseasonably warm autumn day, neighborhood children wearing shorts and T-shirts watched agog as we bundled up in winter coats and woolly hats to play scenes outside a church, while a massive machine spewed fluffy fake snow in drifts at our feet. Later, we were transported to a frosty winter wonderland of twinkling lights to select a Christmas tree — and snowballs were playfully tossed.

That cheerful, sunny outlook endemic to a Hallmark movie prevailed among our cast and crew throughout filming. We became a family, hanging out together in our fantasy wonderland between takes. During my 50-plus-years as an actress, I've worked on many happy sets, but none quite so joyful and fun that left me with such an afterglow of peace and well-being — feelings shared by millions of Hallmark's devoted fans.