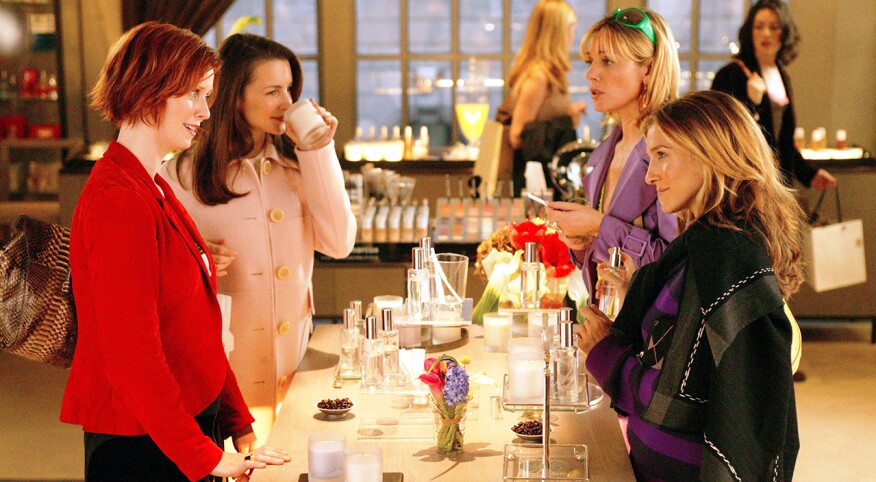 With the second season of And Just Like That shortly hitting Max (formerly HBO Max), we're all about to get more Sex and the City – and here's why we should all be happy about it.

Living in New York City in the 1990s as a 30-something single woman, Sunday nights were both sacred and illicit for me. Because on that one night, Carrie., Miranda., Charlotte and Samantha reflected my life and the lives of my female friends from college and graduate school – our real lives. We secretly feared undermining our hard-won ambitions because we fretted about clothes, challenges with men and stiletto heels.

Sex and the City opened my eyes to dreams. That I could be both feminine and competitive. That younger men such as Samantha's model Smith Jerrod could adore a much older female entrepreneur like Samantha. That I could rise again after heartbreak and betrayal. That it was OK to get bored with a so-called nice guy everyone else loved. Or that sometimes, the nice guy everyone else thought was boring was the one I wanted.

Week after week, boyfriend after boyfriend, this show was really about how women's friendships are the fabric of our lives. I had begun to suspect this in my late 20s as my first fairy-tale marriage exploded: that despite the cultural male deification we'd been indoctrinated with since the first time someone asked, "Who are you going to marry when you grow up?" men are often far more disposable than anyone dares admit. Female friendships trounce all else.

And last but not least, just as Erica Jong's epic bestseller Fear of Flying (which has sold more than 20 million copies worldwide) sanctioned female sexual pleasure in the 1970s, the fab four's myriad sexual explorations in the show set another generation of women free.

Over the course of 94 episodes from 1998 to 2004, Sex and the City earned millions for HBO and the show's female stars — who are now reportedly getting a million each, per episode, in the revival And Just Like That. Carrie, Miranda, Charlotte and Samantha spawned an entire industry of New York tours, books, blogs, podcasts and sex toys. The series was nominated for 54 Emmy awards, and won seven, and the two box office movies grossed over $700 million worldwide.

While the girlfriends often looked perfect, the show did have flaws. The elitist cast belied economic and ethnic diversity. And there was an impractical obsession with designer outfits and Carrie's costly shoes (who could dodge dog poo on concrete sidewalks in 4-inch high Manolo Blahniks?). Then, there was the ignorance of ubiquitous cigarette smoking amid the risks of lung cancer.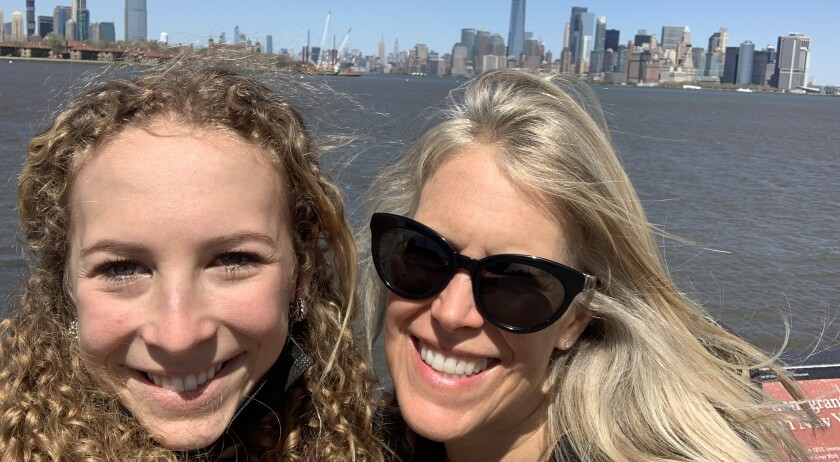 I never suspected that 25 years later, when I had a teenaged daughter, the six seasons of Sex and the City would morph into another kind of goddess lifeline. We watched all six seasons together, and I found that the sitcom had aged shockingly well. We then sat rapt in the audience of the spin-off movies together, and took a four-hour Sex and the City tour in New York City, instead of going to a Broadway musical.

The four main characters got us talking. We discussed infidelity and earning more money than our men. Carrie, Miranda, Charlotte and Samantha gave us a lighthearted way to talk about every thorny sexual and relationship topic that should be parried by parents and kids, particularly in a modern culture where sexual pressures on young women have perpetuated a growing Me Too movement.

The seven- seasons of Grace and Frankie, starring Jane Fonda and Lily Tomlin, did portray the power of girlfriendship between older women who were savvy, sexy and successful. Though, I craved the raw candor of the late 1990s Sex and the City and scenes in the remake that delve into intimate realities of growing older as a female. Unforgettable episodes explored such challenges as: Is it safe to use Nice & Simple to dye your pubic hair that is now spliced with gray?

Now that I'm pushing 60, I was thrilled to welcome the remake, And Just Like That. Spoiler alert: Mr. Big dies tragically and Carrie's ex-boyfriend Aidan is coming back. At first, I felt let down. Badass Samantha is missing, and the characters bumble with woke issues, like LGBTQ+ rights. (Miranda leads the way on that one!)

Then, as I watched more episodes, I realized the show's genius: These girlfriends are flawed and politically incorrect and make their kids cringe. Yet, they stick together no matter what, because female camaraderie carries us through everything. That's the reality of aging while female, unfortunately and fortunately.

Being a woman is survivable only with strong connections to other empowered, authentic women — even though some of our choices can be questionable, or possibly insipid. What Charlotte suggests over brunch one morning is true: "Maybe we can be each other's soulmates."

We women need each other more than ever as we age. And, we need as much candor, support and hilarity as our screens and our friendships can deliver.

Leslie Morgan Steiner is the author of four books, including The Naked Truth, which explores femininity, aging and sexuality after 50, and the New York Times best-selling memoir, Crazy Love. Visit her via her website, Facebook, Instagram, LinkedIn and Twitter.

Who out there is a fan of "Sex and the City" and why? Let us know in the comments below.