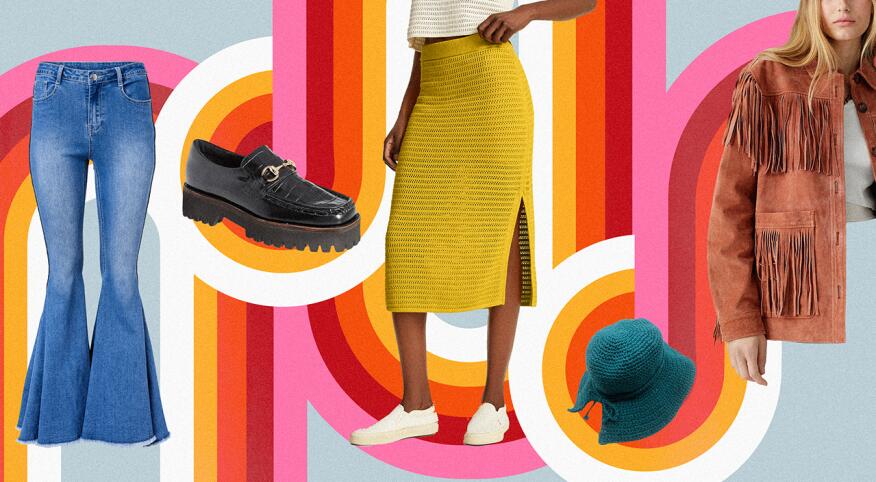 Call it "The Way We Wore" — every 20 to 50 years fashion recycles itself and you want to kick yourself for throwing out that patchwork denim skirt or the 4-inch-high platform shoes that you were sure you'd never wear again.

Well, this year feels like the '70s all over again. In home goods, wicker, rattan and macrame hanging plant holders are trending. And in fashion, bell-bottoms and "groovy prints" are making the scene. Fashion expert and TV personality Carson Kressley told me he knows why. "It's all about nostalgia," says Queer Eye for the Straight Guy's OG fashion guru. "If they wore it on Three's Company, it's back in style now."

From square scarves to lacy skirts and dresses, crochet is not just for grandmas anymore. Though the grandmas among us are enjoying this revived style too. In the '70s, Ali MacGraw popularized the crochet cloche (some of which she made herself), and today, everyone from Mindy Kaling to Katie Holmes has been seen sporting this loose-weave knit.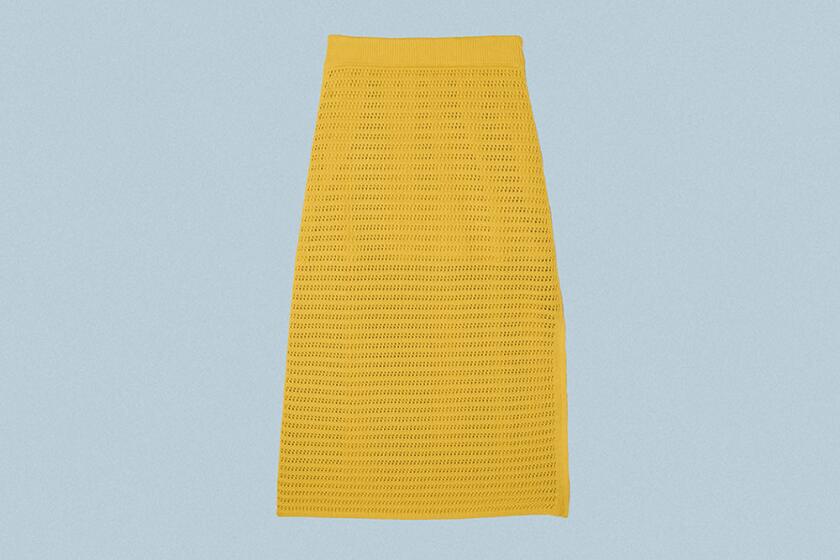 Everlane's Crochet Knit Skirt, $88, features a side slit and comes in Black, White or Bold Citrus. It's a sexy way to add some texture and style to your wardrobe. Check out Etsy for cool "grandma square crocheted scarves." Full disclosure, I founded Foster Pride, a nonprofit that created the program HandMade, which teaches teens in foster care how to crochet, run a small business and sell what they made.

On the fosterpride.org website, you'll see some great crocheted hats, priced from $45; the teen makers receive 100 percent of the sale price.

Platform shoes were an iconic look in the '70s, though it may be surprising to learn that versions of these thick-soled shoes were worn hundreds of years before the likes of David Bowie and Elton John helped make them trendy.

The ancient Greeks donned their own interpretation of the style to elevate the height of actors, and in the 16th century, they helped Londoners rise above mucky streets. Today, outrageous, almost cartoony platforms have been worn by everyone from Beyonce to Lady Gaga. An interesting study conducted by IBM in 2011 postulated that, during challenging times and economic downturns, heels go up as flamboyant fashion becomes a means of fantasy and escape.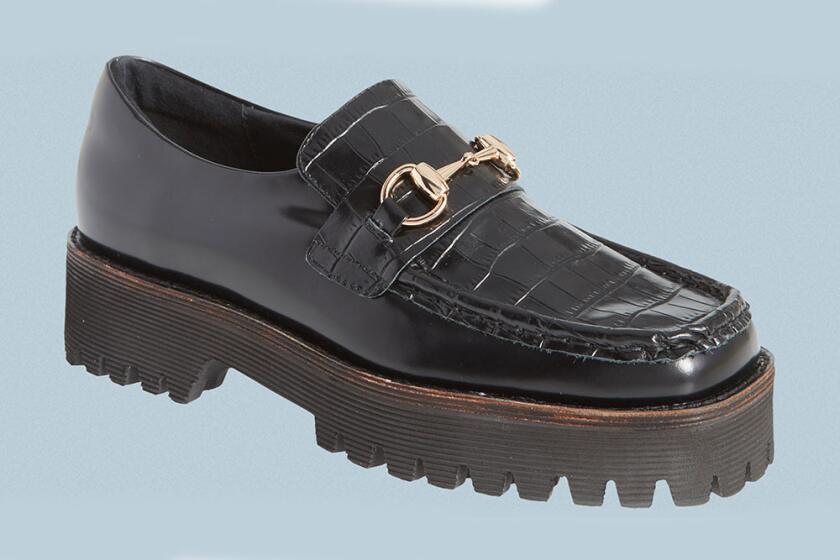 Personally, my fantasy is to not break my ankle. Which is why I'll opt for some HK2 Intentionally Blank crocodile-patterned loafers with an on-trend gold buckle. These long-lasting shoes are $188 at Nordstrom, and they sport a lugged sole that will give you a cool, elevated lift without the threat of injury. Plus, they come in Blush Pink and Pistachio in addition to Black and White.

Don't be put off by the word "Goth" in the very long name of Parisuit's Women's Mary Jane Goth Platform Pumps Chunky High Heels T Strap Dress Shoes (starting at an affordable $36.99 on Amazon). They're a pretty riff on Mary Janes, featuring a 3½-inch chunky heel and an adjustable strap.

Aerosoles' Cosmos open-toe platform sandal boasts a solid-looking 2½-inch heel, yet it's lightweight. Best of all they're comfortable, and available in a range of colors from the obligatory black to a sultry red, and well worth the $135 for their durability and how they coddle your feet in style.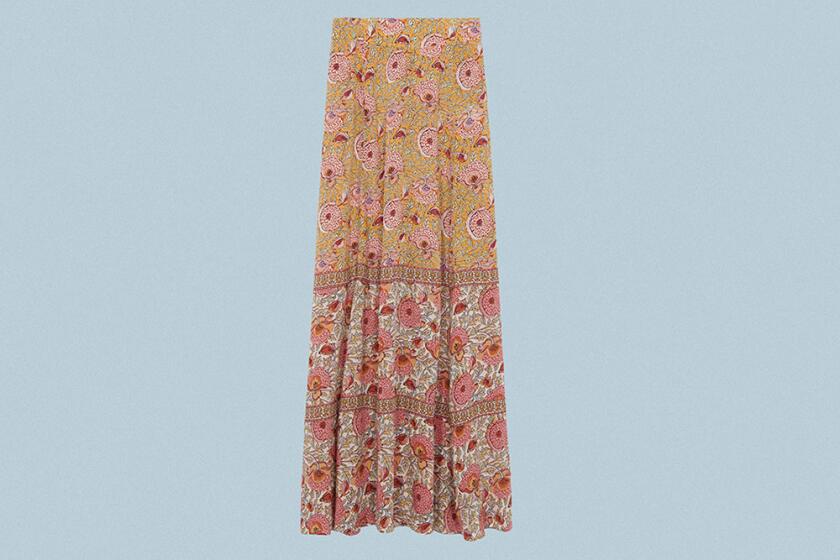 Ice cream-colored and fluorescent Pucci-esque prints inspired by the early '70s seem fresh again. "As a fashion lover and designer, I rued the pandemic," says Kressley. "We were all at home in our sweats. But the pendulum is swinging, I think people are looking for something more ebullient to wear." For true "Far out!" moments, opt for Wave Wide-Print Pants by Cider, $24. Or try Sivana's stretchy Tie-Dye Bootcut Pants ($78) or wide-legged Palazzo Pants ($89). If your nostalgia inspired you to spend a little more, ba&sh, a French luxury line, has very groovy '70s-inspired dresses and skirts. I swear their Vanessa Skirt is an exact copy of a maxi skirt I had when I lived on Ibiza many decades ago. (And yes, despite its $298 price tag, I had to buy it again!)

Headscarves are back again too—so why not get one in an authentic Pucci print? A great way to add a pop of pattern to any outfit, The RealReal (therealreal.com) offers used designer scarves and is a great place to look for any retro or newly worn fashions.

The last time I wore a fringed jacket I was 5, and I accessorized it with a Davy Crocket coonskin hat. But even though I eschewed the trend in the '70s, fringe jackets were a staple of the era, and they're back in a big way this time around. The fringe benefits of these jackets traditionally worn by Native Americans was to prevent rain from soaking through the fabric. And, although frontier cowboys wore them for protection against the elements too, it didn't go unnoticed that the free-flowing fringe had a big impact on style, complementing the movement of their horses.

The jacket was a wardrobe must-have for everyone from Dolly Parton to Jimi Hendrix, and today celebs such as Miley Cyrus and Kendall Jenner have repopularized the look.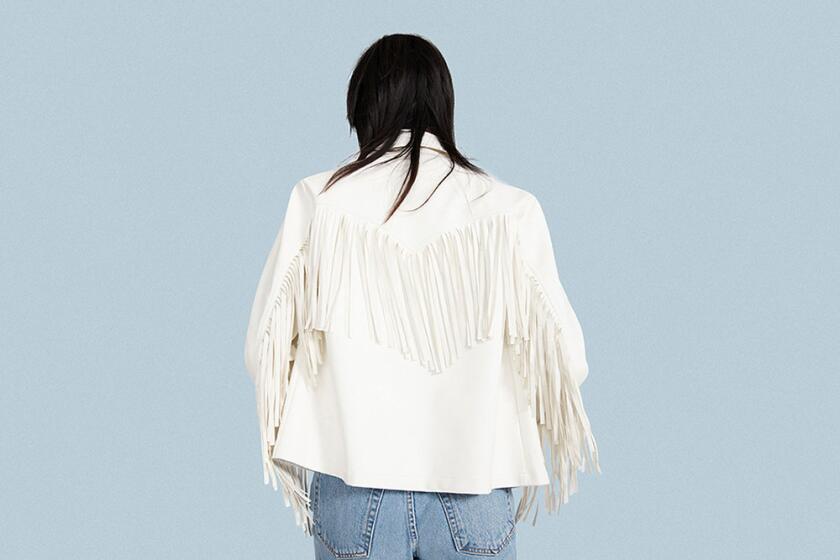 Steve Madden's Fringe Jacket gives off a tough-girl appeal with a vintage flair, $79 in black or white faux leather.

Wrangler x Fender Fringed Souvenir Jacket, $189, is a coated black cotton jacket featuring long fringe detailing along both arms.

Urban Outfitter's BLANKNYC Suede Fringe Jacket is a 100 percent leather relaxed-fit shirt jacket in a beautiful bronze-brown color, $228, that comes in sizes ranging from extra small to large.

"Nothing's off limits when it comes to denim," is another observation from Kressley's meticulous eye. "Designers are always looking for ways to lure us into buying the latest style."

This year that's a retro return to bell-bottoms — pants with legs that become wider below the knee. They were wildly popular in the '70s. Originally bell-bottoms were worn by 17th century sailors, because they could be easily rolled up to swab the deck, and if a sailor fell overboard, bell-bottoms could be pulled off over boots or shoes, inflated and used as a life preserver.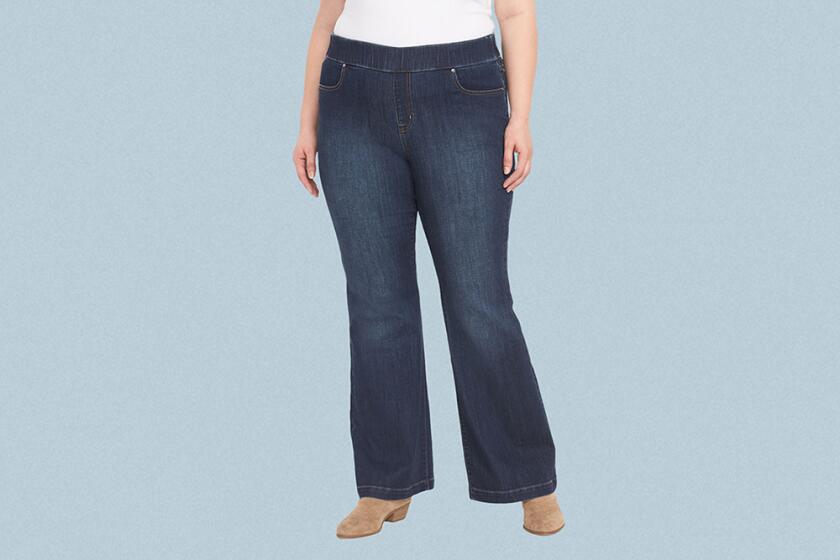 The best-selling, figure-flattering Wrangler Women's Retro High Rise Trouser Jean in Blair, $79, features some stretch for a good fit and a modest flair. Extreme Flare Jeans by Venus, $64, offer a voluminous bell silhouette with an edgy frayed hem. Rhinestones run the length of the side seams, adding a little extra sparkle to these bell-bottoms that play with proportion. Lane Bryant has comfortable, trendy Pull-On High-Rise Flare Jean — Dark Wash, on sale for $27.49.

Patchwork denim is all the rage again, too, and so are bucket hats. For an affordable way to combine both trends, try Amazon's GuanGu Denim Bucket Hat — it's adorable, packable and $16.99.

Finally, if you're seeking more inspiration to create that '70s vibe, look no further than a recent Instagram post by the great American food journalist Mark Bittman. His partner recently snapped up a disco ball for $12 — can cheese logs and pineapple chicken be far behind?