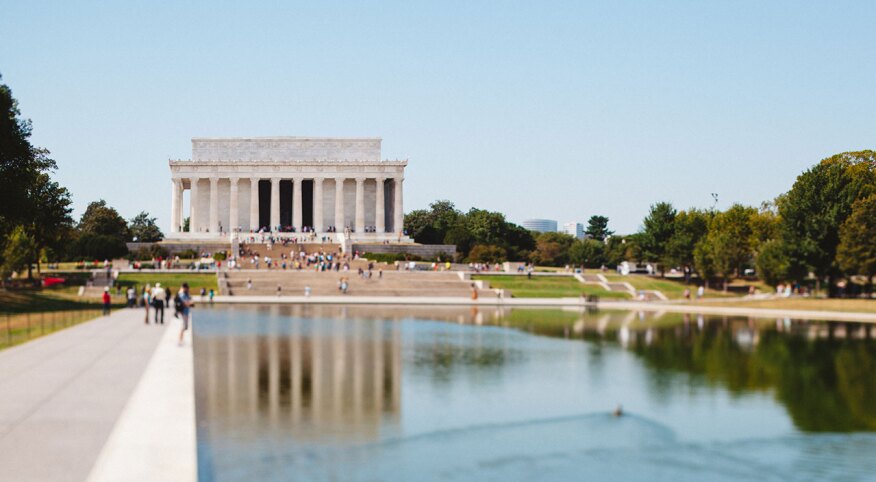 The last time I visited Washington, D.C., I was 16 years old on my high school trip. We toured the White House. (The Blue Room! The Green Room!) We took a photograph with our very handsome congressman, Rep. Donald Rumsfeld, on the steps of the Capitol.

Fifty years later it was time to return, only this visit was with my friends Janet, who now lives in Munich, and Lynn, who lives in Los Angeles. Back when we were all living in Chicago, single and in our 30s, we'd vacation together. Now we do have husbands, but we agreed: We needed a girlfriend trip.

The destination was Lynn's idea; her high school class in Waterloo, Iowa, never went to D.C.

She was in charge of hounding her congressional reps for tickets to tour the Capitol. I was in charge of the White House, and found out those tours were suspended because of the COVID-19 pandemic. (Tours resumed on April 15, 2022, too late for our visit!)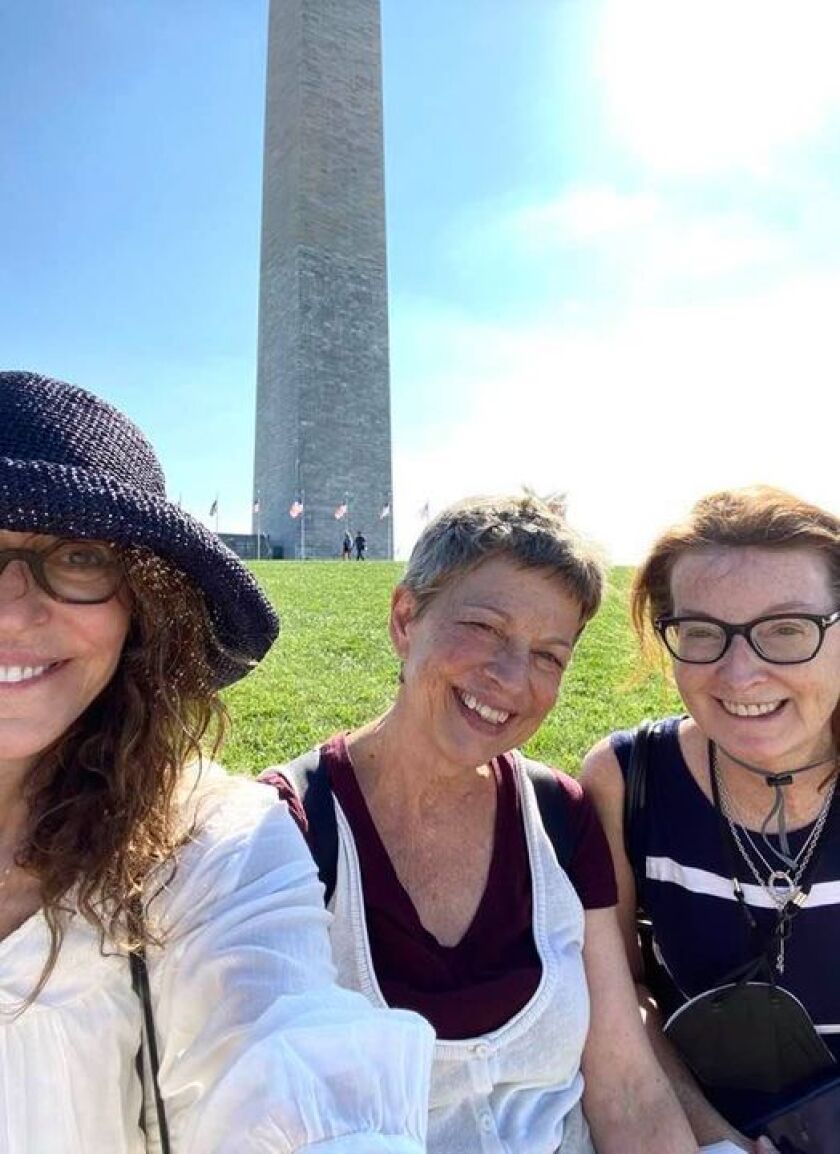 So, we started with the Lincoln Memorial, the number one most visited monument in the United States, and took photos at Abe's giant marble feet. We stood at the fence on Pennsylvania Avenue to gape at the White House, with Lynn exclaiming, "It's smaller than I expected!"

On my first visit, the National Museum of African American History and Culture and the U.S. Holocaust Memorial Museum had yet to be built. The U.S. was still fighting in Vietnam; now the names of the more than 58,000 U.S. military killed in that war are engraved on the 140 black granite panels that make up the Vietnam Veterans Memorial. I doubt that our teenage selves would have fully appreciated the emotional gravity and deep history of these testaments to the past. On this visit, I got it.

Beyond experiencing the awe of the monuments, the girlfriend trip was a rousing success with several surprises:

People in D.C. are warm and friendly. And young.

Ask someone for directions, and Uber drivers, hotel clerks, restaurant servers and strangers on the street all want to help. And, if they don't know the directions, they whip out their phones to check Google maps. We were surprised at how hip and young everyone looks — aside from the more seriously dressed government workers.

But with multiple colleges and universities in the District of Columbia — among them American, Catholic, Georgetown, George Washington and Howard universities — maybe we shouldn't have been so surprised.

The Watergate Hotel is no longer just for criminals.

When I was in high school during the Lyndon Johnson administration, the Watergate Hotel hadn't yet become a tourist attraction. The rooftop Top of the Gate bar is now a bustling scene populated by people who, during the Watergate scandal, were still 30 years away from being born.

We had snacks and cocktails while watching the sun set over the Potomac. (Warning: The menu is no bargain.) Janet debated between the $29 meatballs in teriyaki sauce and the $38 burrata con panna. Lynn ordered the $17 olives marinated in lemon and rosemary. Our tasty $25 margherita pizza was delivered in a cardboard box. (I guess that's supposed to be hip.)

Georgetown is D.C.'s oldest neighborhood.

FreeToursByFoot.com offers walking tours, and if you're happy at the end of your tour, you tip the guide. We were happy with our free tour of Georgetown, known for cobblestone streets; townhouses you wish you lived in; 27 acres of woodlands and gardens in Dumbarton Oaks Park; and Georgetown University. Another free tour option is DC on Foot.

Nearby Martin's Tavern is where President John F. Kennedy proposed to Jackie (at booth No. 3, there's a plaque); President Richard Nixon loved the meat loaf there. These are the things you learn on walking tours! Our guide also recommended buying the granola bags at Baked and Wired labeled Hippie Crack.

Lauriol Plaza on 18th Street NW makes fabulous fish tacos.

I don't even like tacos but those blackened cod tacos made me wildly happy. And Janet loved her delicious spinach enchiladas with avocado slices and Monterey Jack cheese. Muy yummy.

George Washington really did sleep here.

In case anyone has fallen behind on your seventh-grade history, Mount Vernon was George Washington's estate in Fairfax County, Virginia, south of Alexandria. This Palladian-style mansion, a 40-minute ride from D.C., is the place where the Father of Our Country actually slept.

We tested out the row of bolted-down chairs on the back porch overlooking the Potomac and visited George and Martha's tombs. During the house tour, our guide suggested we all peer into the parlor room mirror and imagine President Washington looking at his own reflection there. Which was kinda thrilling. And kinda creepy.

The Spy Museum is ridiculous fun.

Opened in 2002 but recently moved to a new spot, this museum tells the history of espionage. You get to learn about code-breaking and covert operations. You see Picasso sketches of Ethel and Julius Rosenberg, the couple who were executed in 1953 after being convicted of espionage, accused of giving atomic secrets to the Soviet Union.

You also get your own secret identity. I was archeologist Tatiana Petrov with an undercover mission in Rio. I cannot keep a secret. I'd be a terrible spy.

Big Bear Café has grapevine-draped patios. And wood-oven bagels.

This might be my dream restaurant. A twinkly, magical setting outside; warm and wood-paneled on the inside. Along with reasonably priced farro bowls, breakfast burritos, grilled cheese sandwiches and, at night, candlelit dinners. Somebody. Please. Invite me to a wedding here.

The Library of Congress offers murals on steroids.

If you're looking for inspiration to spruce up your living room walls, have I got a library for you! Domed ceilings with murals of winged horses. Trumpet-blowing angels. Helmeted warriors. The murals in The Library of Congress all have names like "Ambition" and "Human Understanding".

The Great Hall's marble floor is a gigantic depiction of the Zodiac. But if you refer to the main room with its digitized system as the "card room," you will be corrected. The nice librarian set me straight.

Before Janet flew back to Munich and Lynn flew back to Los Angeles, we all agreed on this: However long you plan to stay in Washington, it won't be long enough. I will definitely visit again, and I'm not waiting another 50 years.