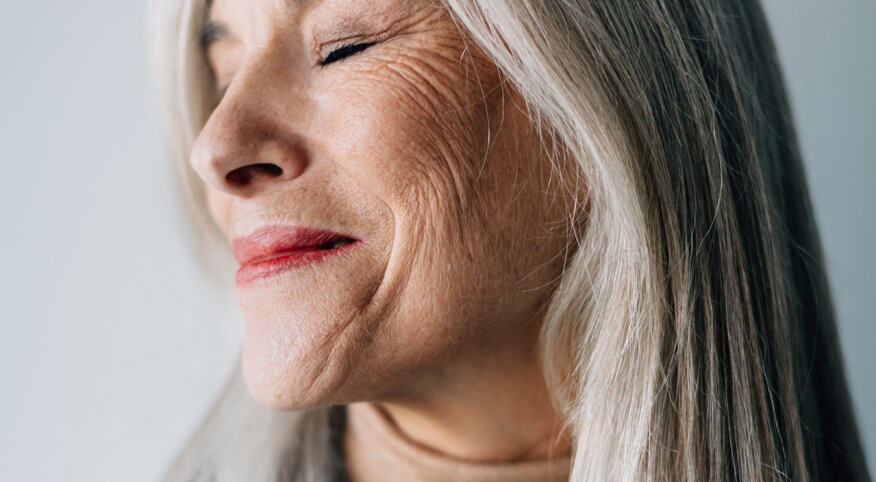 Fall is all about change and renewal. I still remember how great it felt to get a clean notebook and new pens at the start of the school year each autumn. Fashion choices change from summer to fall and become all about layering — sweaters, blazers, scarves — my favorite way to dress.

And skin care? Well, now that the weather is getting drier and windier, less humidity is a challenge to our skin, which is being deprived of moisture.

"The skin likes to be in balance with the environment," says Sara Hogan, M.D., a board-certified dermatologist in McLean, Virginia. So, it's not only time to change up your wardrobe, but it's time to change up your beauty routine too. Here's how.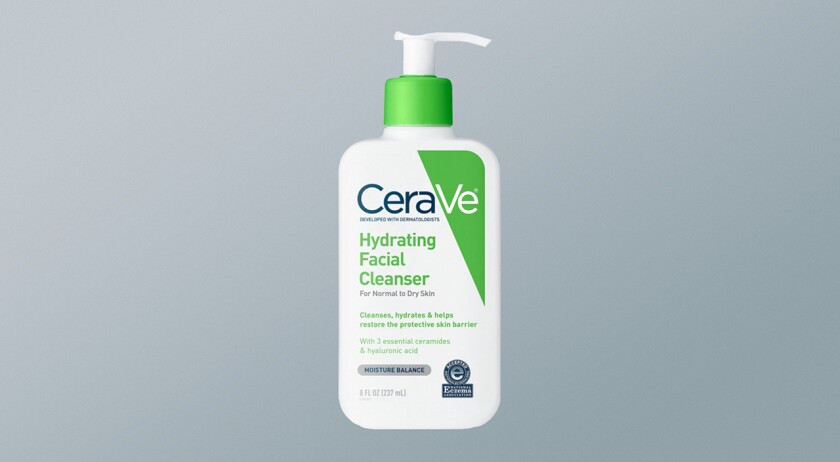 Cleansing

In the summer, a good foaming gel will get rid of that dirt and sweat that builds up after a day outside in the heat. But our skin starts to produce less oil as we head toward the winter months, so you also want to stay away from cleansers that contain salicylic or glycolic acids, as they can lead to dryness. Instead, opt for a creamy cleanser. Hogan recommends CeraVe Hydrating Cleanser, a popular choice because it contains ceramides, which help build up the skin's protective barrier. Paula's Choice Resist Optimal Results Hydrating Cleanser is a non-lathering, silky gel that leaves you feeling well-moisturized, and it works without depriving the skin of its natural oils. Always wash your face with lukewarm water rather than hot — and finish with a few splashes of cold water to "wake up" the skin. Finally, don't rush your cleansing routine — the very act of gently washing your face increases blood flow and aids with the elimination of toxins.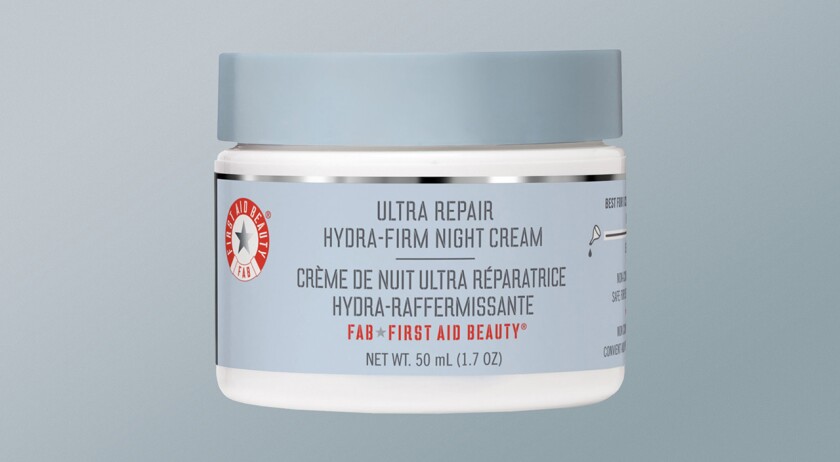 Moisturizer

Less may be more in the summer, when the air has more moisture in it to keep your skin dewy. But when it comes to a fall moisturizer, you want to upgrade to a thicker cream that offers more hydration. "Consider using a cream or balm that contains hyaluronic acid, which attracts moisture and locks it in," Hogan suggests.

After all, we layer on clothes as it gets colder, so it makes sense that we should be layering on a heavier moisturizer too. Actor-director Olivia Wilde's favorite CeraVe makes the list again, this time for its Moisturizing Cream. The buttery First Aid Beauty Ultra Repair Hydra-Firm Night Cream is another good choice, and I'm a fan of Dr. Brandt's peptide-rich Do Not Age Time-Defying Cream, which I use morning and night. Another to try is the Remedy Dermatology Series Body Cream. Dry, chapped lips are one of the first symptoms of the changing seasons, so you'll want to keep a lip balm, like ChapStick or Burt's Bee's Lip Balm, handy in your purse or pocket to reapply as necessary. At night, Vaseline or Aquaphor are both good, inexpensive choices to ramp up lip protection.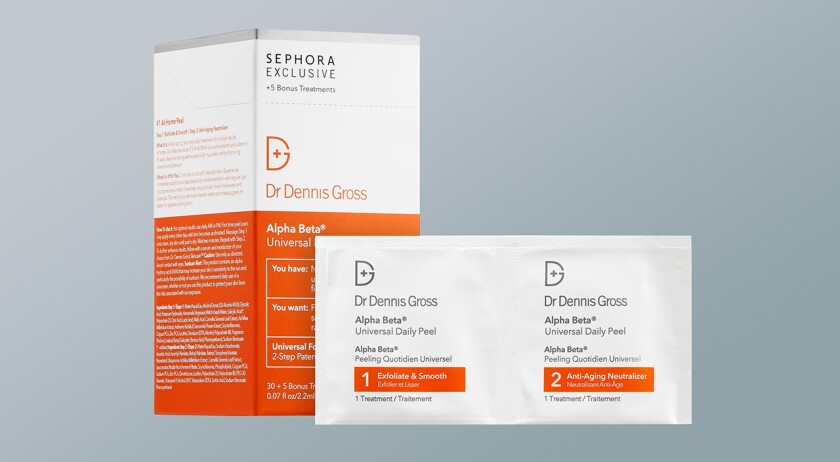 Exfoliate

Exfoliating removes dead skin cells that collect on your face — which helps to prevent clogged pores and makes the skin look healthier and brighter. But here's the conundrum: "Exfoliating excessively dries your skin out, but not exfoliating enough can affect your skin too," says board certified dermatologist Asmi Sanghvi, M.D., of PFRANKMD by Dr. Paul Jarrod Frank.
Humidity and warm temperatures usually buffer the effects of irritating exfoliants, but in colder weather you want to reduce the use of an exfoliant to once or twice a week. "You'll know if you're exfoliating too much if your skin becomes red or inflamed," says Sanghvi, who recommends using a gentle exfoliating product like Dr. Dennis Gross Skincare Alpha Beta Universal Daily Peel. Another choice, Tatcha Rice Enzyme Powder, becomes a gentle, milky lather once you add a little water to its base of Japanese rice grains; it's a favorite of Meghan Markle's — she even gave it to guests at her baby shower. Another to try is the exfoliant from Paulas Choice.

Lasers

Many of the products that reduce brown spots and blotchy, dull skin make the skin sun-sensitive — so fall and winter months are the best time to tackle these problems. New York board-certified dermatologist Robert Anolik, M.D., who counts Kelly Ripa and Stephanie Seymour among his many well-known clients, recommends using Ruby or YAG lasers "to ramp up efforts to laser away sunspots." Each of these lasers uses a wavelength of near infra-red light that converts into heat to reduce pigmentation and help build up collagen. PicoSure lasers use short pulses of energy, instead of heat, to shrink pores and remove excessive pigmentation while stimulating the production of new collagen and elastin. These lasers are gentle to the outer layer of the skin, and patients experience little discomfort during treatment. Fraxel is the OG of lasers, using the laser's energy to create disruption in the skin to encourage the growth of new, healthy cells to replace old, damaged ones. Fraxel lasers come in different strengths and models — from nonablative, such as the Clear & Brilliant treatment Drew Barrymore likes, to ablative models like Fraxel Repair and Fraxel Restore, which vaporize tissue, effectively removing the outer layer of skin and which can require a week or more of downtime. Your doctor can help you choose a laser that is right for you.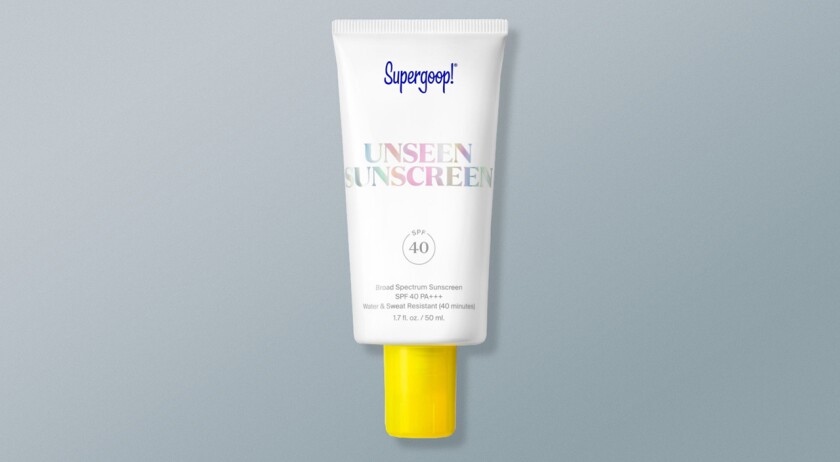 Sunscreen

There may be fewer hours of sun and daylight in the fall, but you're still being exposed to harmful UV rays. Recent studies have shown that the blue light emitted from our computer screens, TVs, cellphones and even office lighting can stimulate sunlike damage to skin. Hogan recommends using a sunscreen with an SPF of 30-plus. Supergoop Unseen Sunscreen SPF 40 is scentless and lightweight, while Verdure Matte Moisturizing Mineral Sunscreen SPF30+ With Ceramides & Antioxidants offers extra skin-care protection to lock in moisture. Another to try is the non-greasy sunscreen from Neutrogena. And if wearing sunscreen will allow me to safely watch endless reruns of Seinfeld or play Wordle online, I'm all in.