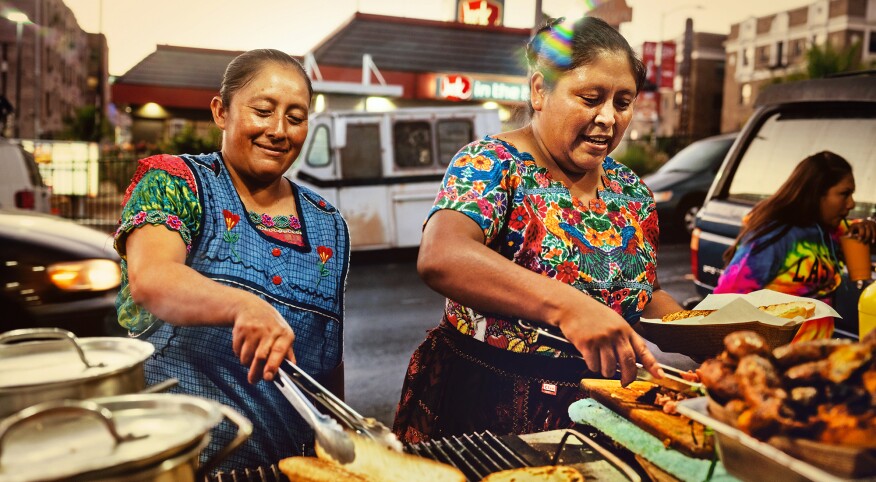 I was barely a month into my new job when my boss told me to make travel arrangements for a trip to Los Angeles. I'd been hired as senior editor of Explore Parts Unknown, which, to those unfamiliar, is/was the website attached to the CNN series Parts Unknown, starring none other than the Anthony Bourdain. Since that early 2018 trip, I've been back a few times, mostly on business. But my most recent visit, last summer, somehow felt different. I was flooded with emotions, as I turned around every corner, and with every palm tree sighting. With several days to explore the city all over again, I was thrown back into vivid memories of touring off-the-beaten track corners of the town with Anthony Bourdain.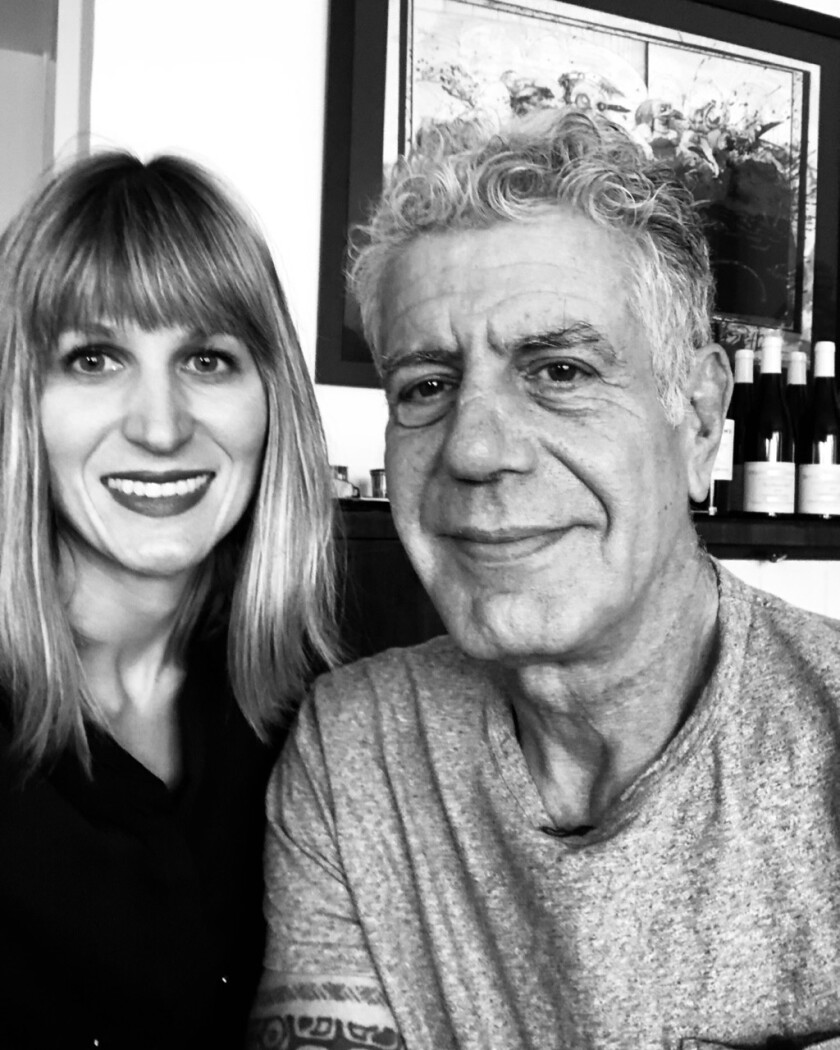 Though I was part of his crew, the L.A. trip would mark the first time we were formally introduced. It was a rush, and I very briefly forgot how to speak once I was face-to-face with Mr. Tony Bourdain himself. I got ahold of myself, putting my jaw back in its rightful place, then managed to bring my hand to meet his extended one, mumbling that it was great to finally meet.

Tall and lanky with a face that didn't give anything away, Bourdain shook my hand when we met in an empty church parking lot, where a tent had been set up with a table laid out with sandwiches, bottled water and soda. His handshake was firm, and his expression seemed to say, "OK, I'm here. Everyone's here. Let's get to work."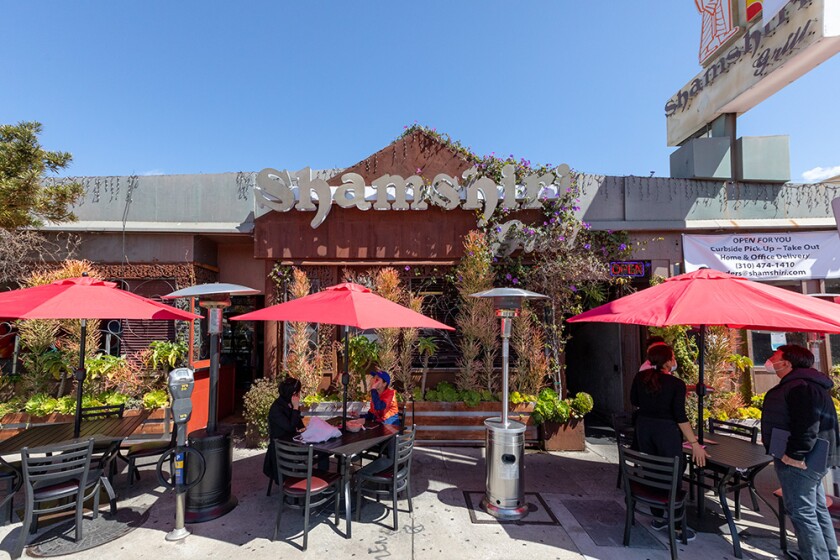 This supported what I'd heard about him thus far — that he had a strong work ethic and never played the part of the diva celebrity. Meanwhile, in glitzy and glamorous Los Angeles, I was ready to make all my Hollywood dreams come true.

Except Hollywood proper had no place in this project, which was to feature Bourdain visiting less-glamorous communities, tasting Guatemalan and Ethiopian food as he learned about their tight-knit circles in the star-studded city.

Although I considered myself to be fairly well-traveled, having quit my job in book publishing back in 2009 so I could backpack around South America for a year, I wasn't terribly familiar with Los Angeles.

Before the 2018 trip, I'd most recently visited the city in 2016 to run the LA Marathon, and to prepare for the 26.2-mile run, I fueled at Grand Central Market. I didn't mind waiting in line at Eggslut for its inimitable bacon, egg, and cheese sandwich; likewise for carnitas tacos at Tacos Tumbras a Tomas or Villa Moreliana when it was time for lunch — though it's still a toss-up which has the best tacos.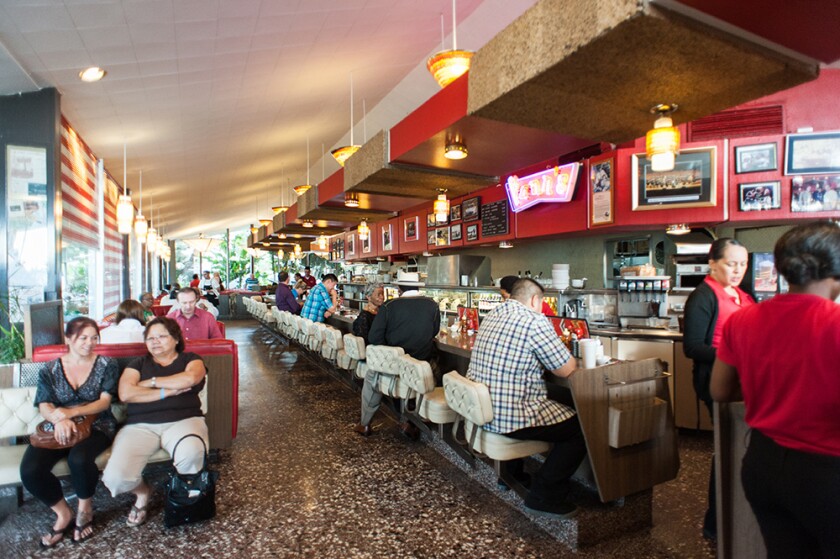 The marathon route took us runners through the streets of many of the city's neighborhoods, from downtown LA to Beverly Hills to Santa Monica. The Little Los Angeles series took us to neighborhoods in the city I hadn't known existed: Tehrangeles, Little Britain, Little Ethiopia, Little Armenia, Little Guatemala and Filipino in New Chinatown.

Who, you ask, goes to Los Angeles to eat at a little hole-in-the-wall place in a strip mall? Anthony Bourdain does. And so do I.
At the time of the Little Los Angeles release, 80,000 Armenians were living in the city, and 60,000 Ethiopians were living in LA, making the populations of these groups the second largest in the world after their home countries. As a New Yorker in a culture-rich city of every ethnicity and race, I wasn't surprised by these figures, though I was forced to reckon with my prior perception of Los Angeles as being all about the rich and famous.

For, of course, it was so much more than that.
It's the El Primo Taco food truck in Venice, or Pann's Restaurant, an all-day diner on an unattractive stretch of La Tijera Boulevard that just so happens to serve the city's best fried chicken and waffles. It's "the family owned and operated restaurant … a dying institution in America," Bourdain says in a voice-over in the Little Ethiopia episode. It's the oldest restaurant in Laurel Canyon, Pace Restaurant, where my sister and I ate dinner last summer.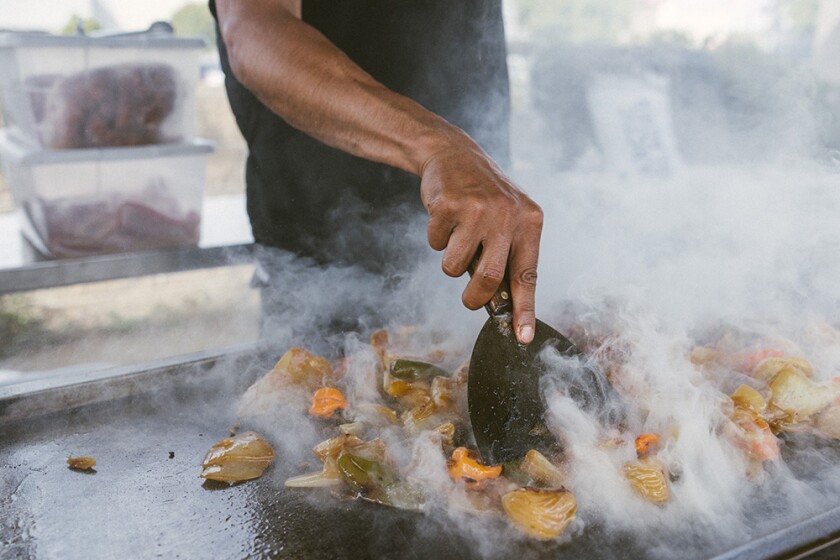 Over homemade lasagna and linguine and clams and healthy pours of red wine, we relished in the good food and even better company in what felt like a little hidden gem. I'm confident Anthony would have approved of my choices.

On your next trip to LA, here's my suggestion: Skip the restaurant research entirely and take a page from the Little Guatemala episode, where Bourdain and our crew wandered Westlake. We sampled food from street vendors dishing up caldo de gallina (chicken soup) and pollo de papas (fried chicken and potatoes) smothered in ketchup and mayonnaise from shopping carts outfitted with fryers, grills, and bubbling cauldrons.

Forget about celebrity sightings in some hot new restaurant in Santa Monica and make your way to Aloha Fridays Hawaiian Food Truck for a hearty portion of kalua pork over salad and mayonnaise-rich macaroni salad. The upscale hipster cocktail bars of Silver Lake can wait; there are wings to be eaten and pints to be sipped just north in Los Feliz at Ye Rustin Inn. The Bourdain series would go on to win a Primetime Emmy, an accolade Bourdain would not live long enough to realize. I will never forget how our journeys together, and my own self-directed backroad visits, would be a discovery of the subtleties and cultures of the real LA, beyond the Hollywood glare.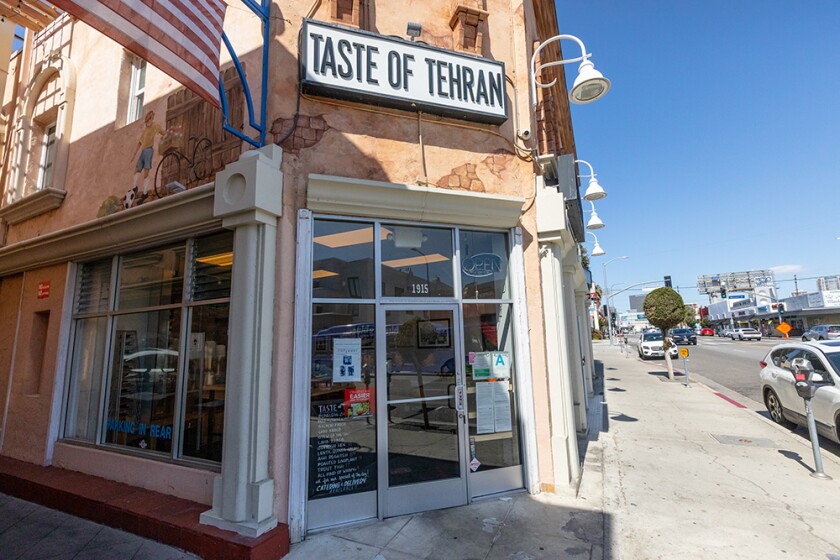 I remain grateful to Anthony Bourdain for his life's work, for the way he forged (and encouraged us all to forge) connections through food and travel and shared meals. Seeing Los Angeles through his eyes changed my perception of the city in a real way. He will always be missed, but never forgotten.

Check out these 8 Affordable U.S. Destinations for 2023! You won't want to miss this!


Have any of you visited Los Angeles? What do you love about it — or dislike about it? Let us know in comments below.