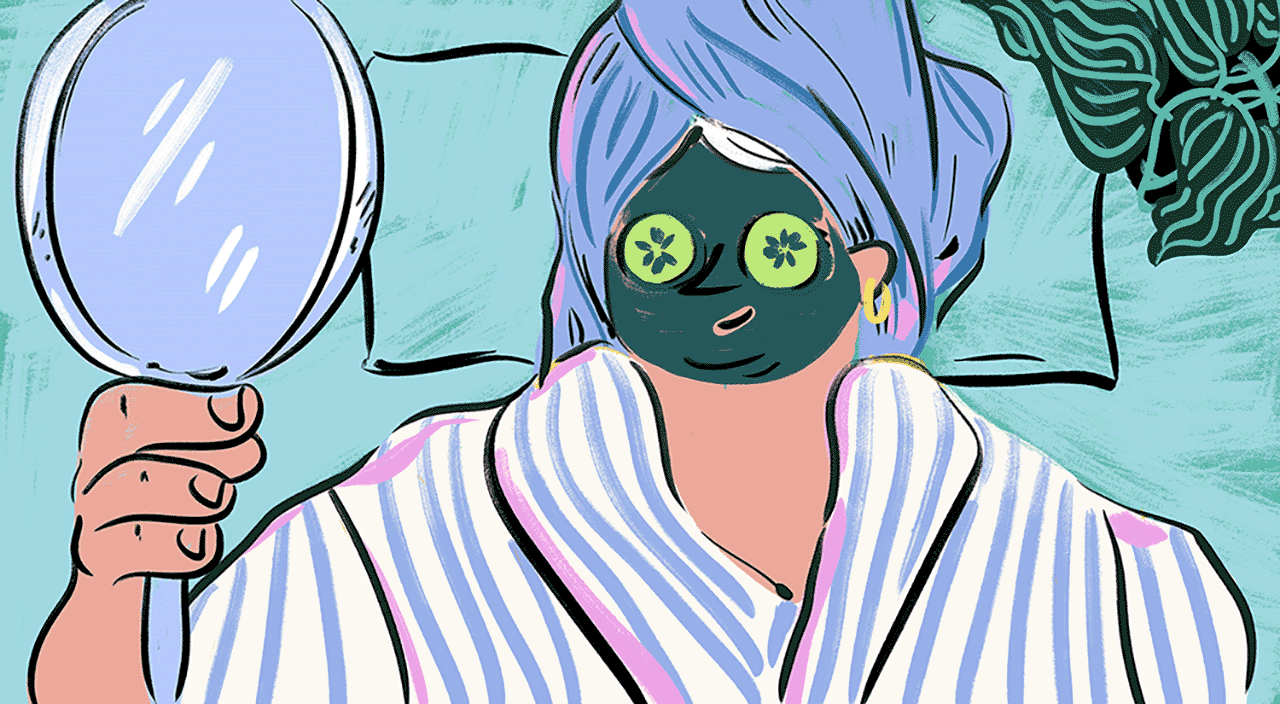 I've had a thriving aesthetician practice for going on two decades. Over the years, I've heard it all from my over-50 clientele, which is 85 percent of my business. They talk about husbands, they talk about lovers, they talk about divorce, they talk about each other. But, most importantly, we talk about ways I can help them stay as beautiful as possible in every phase of life

Here, I share some of the most common questions and worries I get — and the remedies your aesthetician can help solve.

HELP! My face is falling. What can I do to avoid going under the knife — for now?

Many of my clients of a certain age express fear about having major face-lift surgery. Depending on your skin type, I would most likely start out with a hydrodermabrasion — or a microdermabrasion with a diamond-tip head ($150-plus per treatment). For optimal results, I recommend four treatments, one per week, and after results are achieved, once a month for maintenance.

This treatment stimulates elasticity and collagen. Fine lines diminish, age spots lighten, and the treatment evens out the overall texture of your skin.

HELP! My pubic hairs are turning gray! Am I too old to get a Brazilian wax?

I've recently had an influx of women in their 50s and older coming in for their first Brazilian wax, which starts at $75. The price can run higher, depending on the extent of hair removal. I started hearing about this years ago from a 70-something client of mine, a widow dating a younger man.

Here's the deal: There is no age limitation on how your hair should be styled, colored or cut down south.

This client was telling me how unhappy she was when she saw that her pubic hair was turning gray. Plucking is an option but is painful and can result in skin irritation and infection. Some women may opt to dye the hair, in which case a dye formulated with natural ingredients is the best way to go. There are brands on the market specifically formulated for that sensitive area, such as Betty Beauty's dye "for the hair down there" — which even come in colors like hot pink and aqua blue!

If none of the above sounds appealing, go for a bikini wax. of which there are several variations. Most of the new waxers who come to my salon prefer the full Monty of Brazilian waxes — or to take it off, take it all off. Some women request the "runway look," which is just a strip of hair running down the center. One pointer for first-timers is to trim the hair to 1/4-inch long at first for easier removal. (And if you just want to leave Mother Nature alone, the graying fluff naturally thins out with age.)

HELP! My face is covered in hair. Do I need to start shaving like a man?

No to shaving! I have a client who is 62 years young and has seen her facial hair increase, especially near her sideburns. Her makeup is not laying right when applied, and the sprouting hairs are extremely visible in natural sunlight.

This is where your licensed aesthetician comes in, who can offer several options. First is having your face waxed ($60-plus). I personally prefer Tea Tree cream wax, which has an antiseptic in it so it's not harsh on the skin.

Another popular option is dermaplaning ($85-plus). This is a procedure in which your aesthetician uses a scalpel to remove all peach fuzz, and the extra bonus is all the dead skin that's laying on top of the dermis gets shaved off, too.

HELP! My complexion has really changed, and I'm feeling old. What can I do to smooth things out?

I hear this often from my over-60 clients who are starting to date again. I usually suggest a makeup makeover session ($90) and introduce them to foundation products that are best for mature women.

Here are a few of my go-tos: Surge by Cosmedix, which is a hyaluronic acid ($110) that feels like a drink of water for your skin. Paired with Skin Thirst Moisturizer, also by Cosmedix ($60), your skin will feel velvety soft.

Other favorites are I Conceal ($48) foundation, applied after Prime Flawless blur gel ($40), both by Image Care. For that extra touch, spring for the I Flawless foundation brush (($32). I just worked with a 67-year-old woman, and when her new face was revealed, with added blush and eye-popping cosmetics, she could not have been more excited. She left my studio with a glow and a sexy smile — and soon after, she started sending me selfies with her dates.

HELP! My eyelashes are not what they used to be!

Unfortunately, the hair where we want it to be disappears and then pops up in the places we don't. But have no fear: Your aesthetician is here with some solutions. After only three weeks of applying Borboleta Lash Serum ($65) daily, my clients see results. I am seeing more and more post-60 women opting for eyelash lifts and tints ($120-plus).

The procedure goes like this: Natural lashes are curled with the help of a rod and lifting solution, then vegetable dye is applied — and voila, you are lifted and tinted. This treatment is recommended every six weeks.

Though the real MVP is eyelash extensions. A full set of semipermanent eyelash extensions run around $275. Made of faux mink fur, the lashes are individually applied and need to be maintained every three weeks ($85 for follow-up sessions). The Rolls Royce of eyelashes are the Volume Extensions ($350). Application takes two-plus hours, and this procedure involves multiple extensions applied to each individual lash, resulting in an ultra-glam look.

One of my longtime eyelash-extender clients is an 81-year-old woman who told me these falsies are the true reason she has never needed an eye-lift!

As my grandmother always told me: "Aging ain't for sissies!" I would add to that: Be bold and ask for what you want. Your aesthetician has all sorts of beauty-boosters in her bag of tricks.