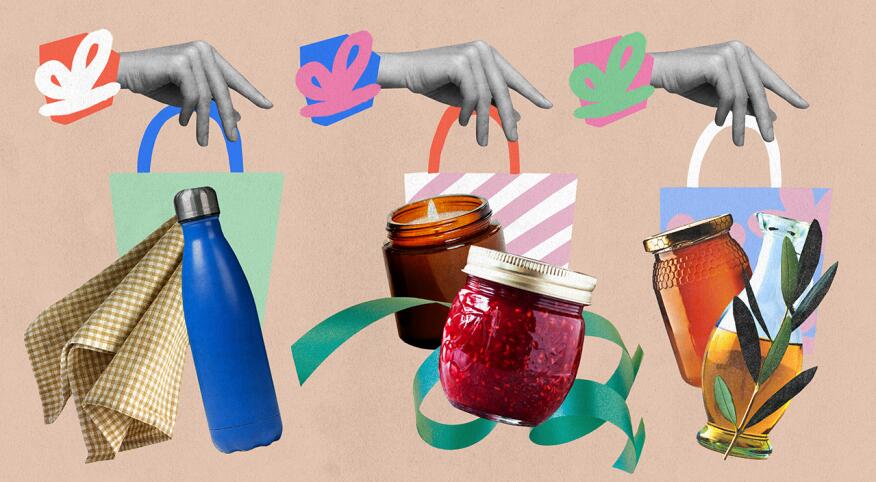 A few years ago, I received a birthday party invitation with all the basic need-to-know details … time, date, location … along with a request: Please, No Gifts. Followed by something cute about "your presence" being the "present." The day of the party I was wrapping the scarf I had bought for Bobbie, the birthday celebrant, when my husband, Randy, walked into the room.

"What's that?" he asked.

"Bobbie's gift."

"You aren't supposed to bring a gift. The invitation said so."

"Oh, nobody really means that," I said.

This led to a heated debate, at the end of which Randy convinced me that I should take Bobbie at her word and let my presence be her present. So off we went to the party, which began with a sit-down restaurant meal for 20 guests. Lovely. Fun. Festive. Until the end of the meal, when Bobbie popped up to announce: "Let's go back to the house now for cake and so I CAN OPEN MY PRESENTS!"

As every other guest's gift was excitedly unwrapped, I stood there cringing, mouthing the words I told you so to Randy. Who doesn't like gifts? When it comes to gracing someone with something special, be thoughtful and generous. But along with "Don't assume that everyone who says no gifts is sincere," keep in mind these Gift-Giving Don'ts.

Dinner parties

Don't show up with cut flowers for a dinner party. The host now has to stop slicing her roast and find a vase and start snipping stems, all while the doorbell is probably ringing from other guests. It's fine to have flowers delivered pre-party. Or bring them already in a vase. Preferably one that doesn't require your saying, "Be sure to return my vase as soon as you're done."

Also, don't bring food and expect it to be served — unless you've discussed your offering with the host beforehand. Your broccoli-tofu casserole might not blend well with her seafood paella. If you can't help yourself, and you absolutely must come bearing something edible, bring a box of chocolates. Or how about some sweet rolls and good ground coffee, along with a note that says: Tomorrow morning, you don't have to cook!

So what can you bring? Consider one of these items: Candles. Cocktail napkins. Gourmet olive oil. A big tin of popcorn. Dish towels wrapped in a sweet ribbon. Some fancy-schmancy honey or jam.

Overnight guesting

My husband and I have been frequent visitors to our friends' summer home. So frequently that I'm running out of ideas for gifts. Over the years I've brought wine coolers, coffee table books, wooden serving trays, salad servers, and ceramic figurines with seashore motifs. My mother, Vivien Yellin, taught me early on to never show up empty-handed as a guest. But here's what I've learned is most appreciated: Offer to wash your own sheets and towels before you leave. Take over kitchen cleanup at night. Buy groceries and cook dinner. Basically – be helpful. You're more likely to be invited back.

Graduations

Pricey pen sets may seem like good gift ideas, but when's the last time you've seen anyone under age 25 use them? How about a sturdy backpack? Tickets for an upcoming concert you know they'll love? Or noise-canceling headphones if the graduate will soon be living in an apartment with three other roommates.

Souvenirs

I own a stack of self-published books filled with photos from a cousin's numerous vacations. I'm never quite sure if she's sharing — or bragging. As it says in home improvement guru Bob Vila's newsletter: "You may think it's nice to show a loved one that you thought about them on a recent vacation. In reality, though, no one wants a souvenir from a trip they didn't take."

Older birthdays

This means any decade that begins with a 6 or above. Shirts that say Over the Hill, or books of flatulence jokes are not as amusing as you might think. If your older friend is an old friend, you probably know what she'll love. Maybe movie passes? Luggage tags. The newest, best vegetarian cookbook. A cool water bottle for hikes. Be creative. You can find places online to make a personalized jigsaw puzzle from a photo of the celebrant. Even people who don't do jigsaw puzzles get a kick out of seeing themselves as a puzzle.

Children

Never give a young child something that requires a hundred small parts to put together. Pieces that end up in their mouths, under dining tables, stuck in sofa cushions. And don't buy anything that squeals, beeps or wails (as in fire trucks with sirens or dolls that really cry!).

Weddings and bridal showers

Choose something that's on the happy couple's registry instead of that one-of-a-kind, they'll-remember-it's-from-us piece of abstract art. Carry-on luggage and frying pans aren't exciting, but if that's on their list, that's what they really want and need. Or check out their website to see if they're requesting contributions toward a honeymoon fund. A popular new trend. It's like a GoFundMe for a week on a Caribbean island. You can often send the money directly through their site using PayPal or a credit card.

Teens

This one's easy. Buy them gift cards. That's it. Nonnegotiable. Anything else you pick will be met with disdain. So there are your Don'ts. If you do receive cut flowers or an unsolicited cherry cobbler, don't complain. Smile and say: Thank you for your thoughtfulness. Unless the gift is a wailing fire truck. In which case, grimacing is appropriate. And you can always regift.

What's the best gift you've ever received? Let us know in the comments below.