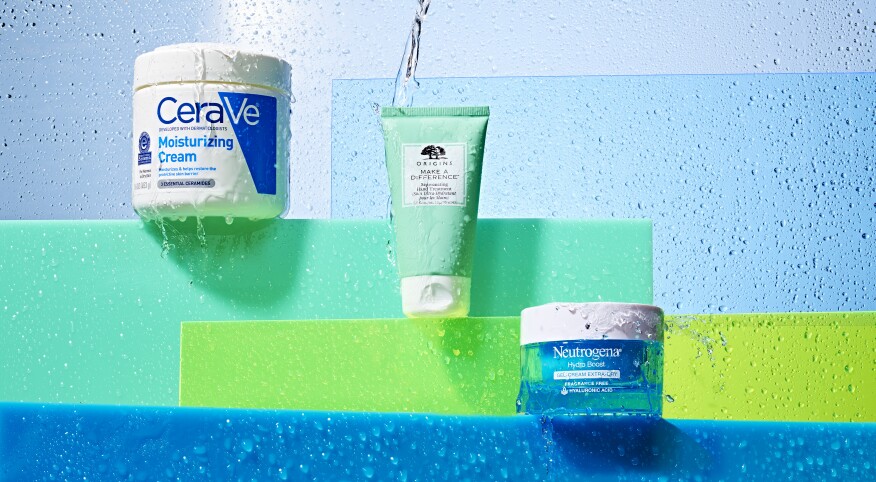 Discovering that skin is an organ — and the body's biggest organ, at that — was almost as mind-blowing as learning that rabbits are part of the rodent family. How could this be? How had I gone more than 50 years without realizing either of these critical facts?

Once I knew that my skin was as important as my heart or brain, I vowed to take better care of it. Suddenly skin care — a hot topic these days among any age group — was propelled to a top priority when I viewed it as a health issue rather than strictly a beauty issue.

Like any organ, our skin needs water to keep it healthy. And as we age, its thirst becomes harder to quench. Add to that the summer's sun, and you are facing seriously parched conditions. These moisturizers can provide your skin with the satisfying swig of water it craves. Drink up.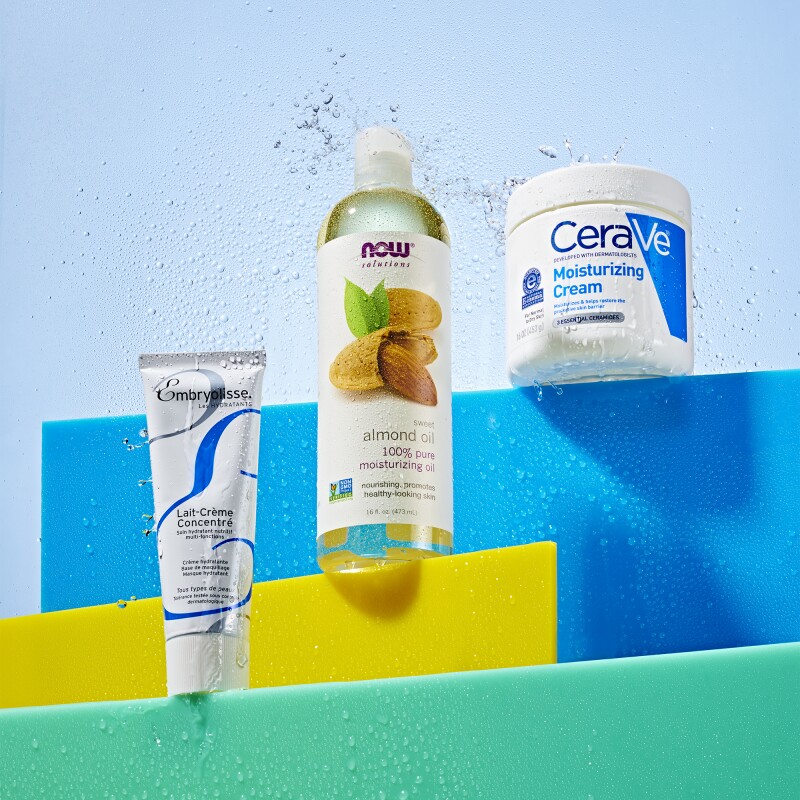 For the body
Embryolisse Lait Crème Concentré — Daily Face and Body Cream: Introduced in 1950, this French pharmacy staple is considered among the most effective moisturizers on the market, even after more than 70 years of competition. Besides helping maintain a hydrated skin barrier, it diminishes the appearance of fine lines and also serves as a soothing after-sun product and aftershave care.
"This product is a must-have!" says Casie Lucas, an award-winning makeup artist. "I always carry one in my purse for personal use and in my set bag regardless of what I'm working on. It's one of the most versatile and trusted beauty products. In my 20-plus years of working in the beauty and entertainment industries, I've never seen anyone have an adverse reaction to it. It's perfect for moisturizing the face, body, cuticles and even split ends in a pinch." ($16 for a 1-ounce tube or $28 for a 2.54-ounce tube)


Now Solutions Sweet Almond Oil: From feet to forehead, you can rub on sweet almond oil to hydrate and revive skin anywhere on your body. Made from pressed almonds, this nourishing, hypoallergenic oil contains vitamin E, which helps plump up the skin's collagen padding and reduce the appearance of fine lines. Zinc, another key ingredient, helps smooth rough, calloused skin on feet and hands. Because it's easily absorbed, sweet almond oil won't clog pores or leave greasy residue on anything you touch. ($13 for 16-ounce bottle

CeraVe Moisturizing Cream: This rich, heavy-duty body cream has a long list of admirers. Allure magazine editors named it to their Best of Beauty list in 2018, Allure readers picked it as a Readers Choice winner in 2019, and a dozen dermatologists chose it as the best overall moisturizer in last year's New York magazine roundup of "The Best Moisturizers for Mature Skin." What sets this product apart is CeraVe's patented emulsion technology that releases moisturizing agents over time to maintain hydration throughout the day — not just for a couple of hours. While it's great for dry skin, avoid using if you're prone to acne. ($16 for 12-ounce jar or $19 for 16-ounce jar)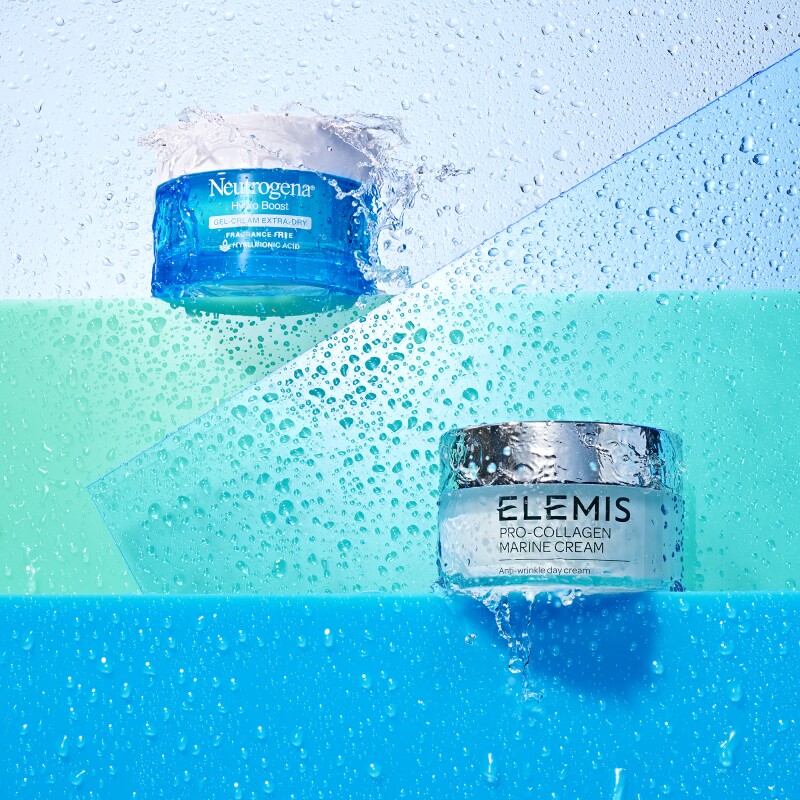 For the face
Neutrogena Hydro Boost Gel Cream: My 25-year-old daughter raved about this face cream more than a year ago. Then I saw it included on three New York magazine lists of best moisturizers — for dry skin, oily skin and mature skin. Now that I've tried it, I can understand all the fuss. This face cream is indeed magical. A gel-based moisturizer, it's lightweight yet packed with hyaluronic acid — the fountain-of-youth ingredient for mature skin. By holding up to 1,000 times its weight in water, hyaluronic acid can plump up skin and reduce the appearance of fine lines. ($26.50 for 1.7-ounce jar)
To get a full-body blast of hyaluronic acid, slather on Neutrogena Hydro Boost Body Gel Cream. A featherlight lotion that absorbs quickly, it received a Best of Beauty nod from Allure magazine's editors in 2019. ($11.60 for 16-ounce bottle)


Elemis Pro-Collagen Marine Cream: An award-winning face cream, this super moisturizer also has anti-inflammatory properties, thanks to active ingredients that include ginkgo biloba. "This is one of my personal favorites," says makeup artist Lucas. "It absorbs quickly and is great for layering without feeling heavy. And you can use it at night, too, because it doesn't contain any ingredients, such as sunscreen, that could possibly interfere with cellular turnover." (Available in four sizes from 0.5 to 3.4 fluid ounces; $45 to $225)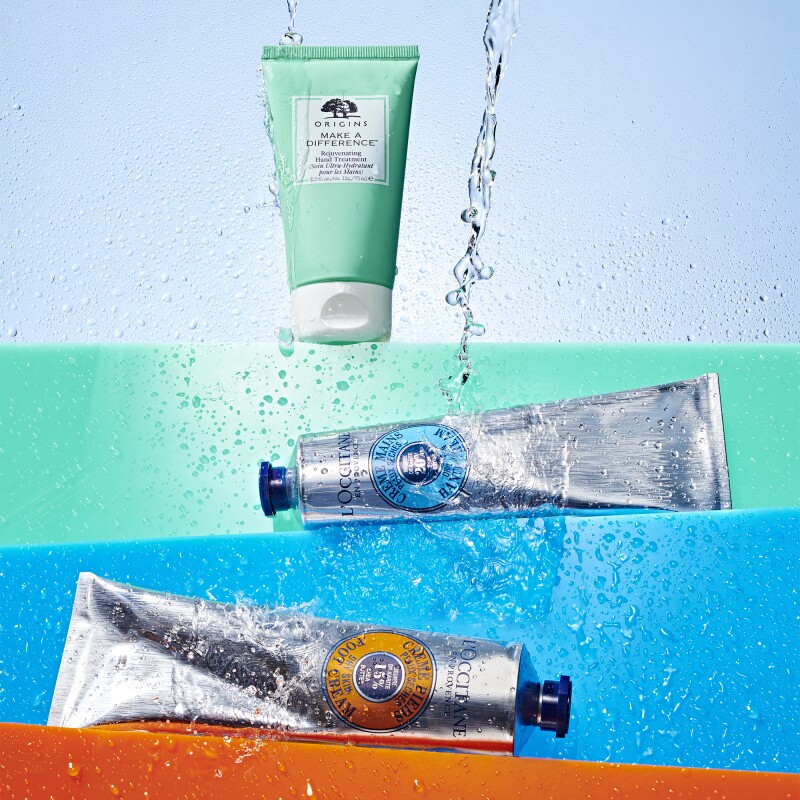 For hands and feet
Origins Make a Difference Rejuvenating Hand Treatment: All the recent washing and sanitizing has taken its toll on busy, mature hands. Devotees say this hand lotion is among the best they've tried to fight dryness. Light yet rich in moisture, it absorbs quickly, smells fresh and doesn't leave hands feeling greasy. Rub it on hands, arms and even elbows to combat dramatic dehydration. Dermatologist tested, this cream forms a barrier that restores the hands and lends a silky feel. ($26 for a 2.5-ounce tube)
L'Occitane Shea Butter Creams: Lucas recommends these French hand and foot creams for their nourishing and softening qualities, as well as how they quickly get absorbed into the skin. Best-selling L'Occitane Shea Butter Hand Cream is enriched with 20 percent fair-trade shea butter along with moisture-rich ingredients like honey, sweet almond and coconut oil. "Since it doesn't feel heavy or sticky, you can reapply it as many times as needed if you tend to have extremely dry or calloused hands," Lucas says. ($12 for 1-ounce tube; $29 for 5.2-ounce tube)
With a 15 percent concentration of its key ingredient, L'Occitane Shea Butter Foot Cream "is amazing for cracked, dry heels," Lucas says. "I recommend putting it on before you go to sleep at night and really focusing on massaging it in on the dryer areas. Your feet will feel so much softer when you wake up the next morning." ($12 for 1-ounce tube; $29 for 5.3-ounce tube)