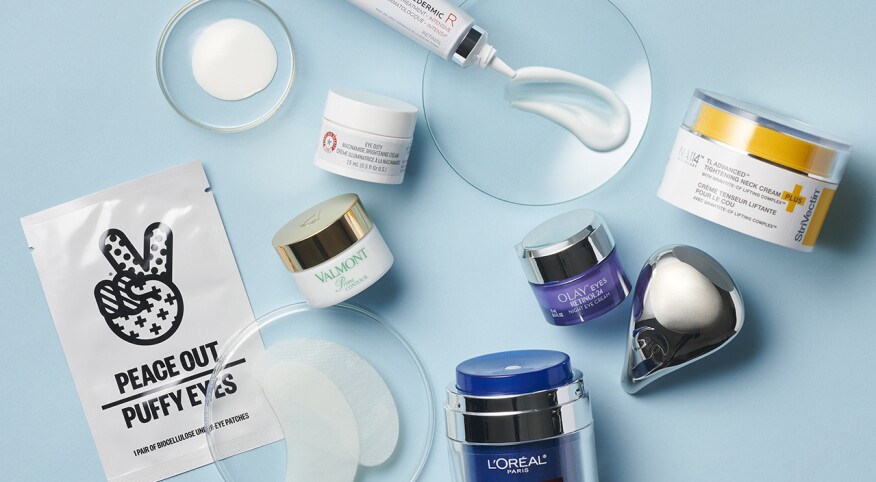 If, like me, you're up at 3 a.m. watching infomercials because you can't sleep. You've seen the ones where a doctor shows an aging melon that wrinkles faster than Cinderella's coach turned back into a pumpkin. The doctor then makes a claim that the "miracle" melon doesn't wither on the vine.

Melon, of course, is the special ingredient in his beauty line. I'm not saying the miracle melon cream doesn't work, I haven't tried it. I'm only saying that the product's spokesperson, supermodel Cindy Crawford, 52, is open about her Botox and other cosmetic tweaks that don't include melons. Like Crawford, I've had some of those tweaks, too.

But what if you're not one for pricey and time-consuming procedures and are looking for over-the-counter-solutions? Here is rundown on what works for two of our most common complaints: puffy and discolored under eyes and maturing skin.

Eye-eye-ya-eye

The skin around the eyes is 40 percent thinner than the rest of the face and usually shows the first signs of aging, making under-eye creams the gateway drug to future beauty purchases. "If you buy Olay under-eye cream, chances are when the time comes you'll buy Olay moisturizer," says Dr. Mary Lupo, a board-certified dermatologist and founder of the Lupo Center for Aesthetic and General Dermatology in Los Angeles.

Still, different problems call for different product lines. Author, beauty expert and the artist behind guests' transformations on the mega-popular TV series What Not to Wear, Carmindy, who goes only by her first name, recommends using hyaluronic gel eye patches, which lock in moisture and help de-puff the eyes. (Note the word "help.") Nothing will get rid of those bags completely short of surgery, but these eye patches, and the right makeup, can definitely help. If puffiness is a chronic problem, "you need to use the patches consistently, every night, and keep them in the fridge before using them because the cooling helps calm inflammation," notes Carmindy.

I like the ones from Peace Out, which are soaked in caffeine to reduce puffiness, niacinamide to minimize the look of dark circles and hyaluronic acid to prevent skin dehydration. Then there's the popular SiO CryoDrop, a skin-toning tool that uses the power of cold therapy, massage and the tool's magnetic heart to reduce under eye puffiness.

The tool can be used all over the face to reduce redness, puffiness and pore size, but for eye problems, use the tapered end of the CryoDrop to massage in Sio's Cryo Eye Cream.

An eye cream like Valmont's Prime Contour Eye Cream, rich in hyaluronic acid and vitamins A, C and E for antioxidant protection, helps diminish fine lines and lighten under-eye circles. The niacinamide in First Aid Beauty's Eye Duty Niacinamide Brightening Eye Cream will also help improve those under-eye circles.

Under-eye brightening can also come from this tip I got from a celebrity eye surgeon when I went in for a consultation. I chickened out on having the under-eye surgery, but I've followed this advice ever since: At night, very carefully pat a very small dab of a prescription retinol cream over those dark circles, quickly followed by an under-eye moisturizer. It works!

Finally, makeup is your secret weapon. As Carmindy advises, your foundation should always go on first. To cover spots or blemishes, use a concealer that's the exact same color as your foundation. But to cover up those under-eye circles, use a concealer that's one shade lighter than your foundation to brighten your eyes.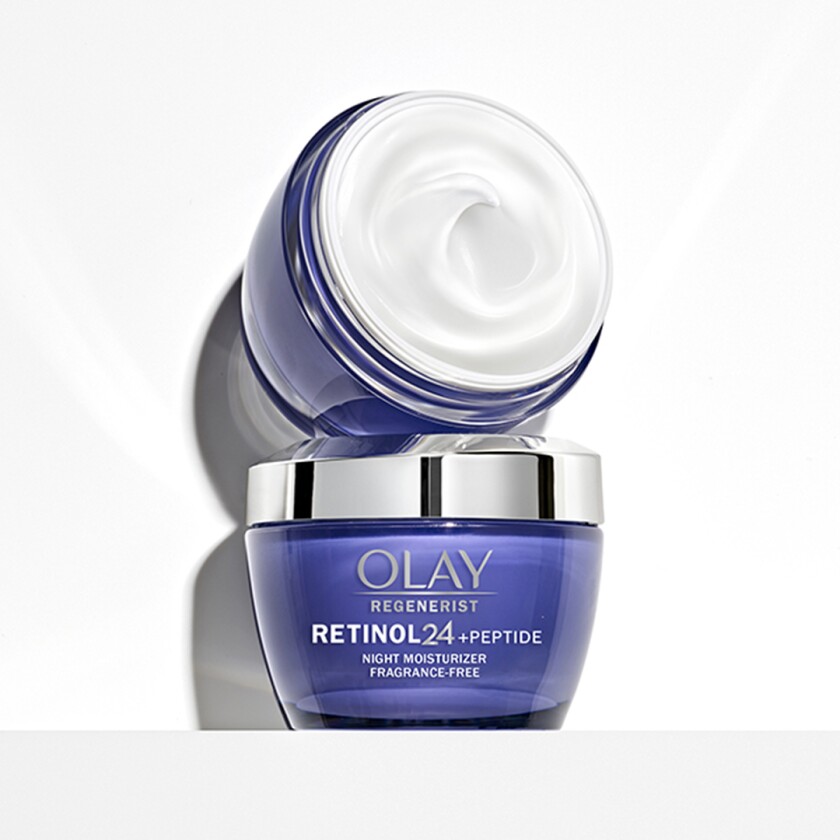 Best face forward

Wash your face with a gentle cleanser. Exfoliate once or twice a week. Apply sunscreen even in colder months. Toner? Forget about it! I was at a beauty conference a couple of years ago where the director of a well-known product line that included toner admitted it's unnecessary. But what about pricey moisturizers and neck creams? Read on.

Retinol, derived from vitamin A, goes under the outer layer of skin to boost the production of elastin and collagen. Because even though we don't want puffiness under our eyes, we do want plumpness in our faces, which hollow out as we age.

Lupo says that the most effective over-the-counter retinols will brighten skin, reduce wrinkles and fine lines and normalize pore size. She recommends any retinol cream from well-known companies like La Roche Posy, L'Oréal or Olay. Prescription retinols, such as Retin-A and my favorite, Tretinoin, are stronger than their over-the-counter counterparts and have to be used even more carefully. If your skin is ultra-sensitive, try using them every other day, five days a week, for two weeks, and apply your moisturizing cream first.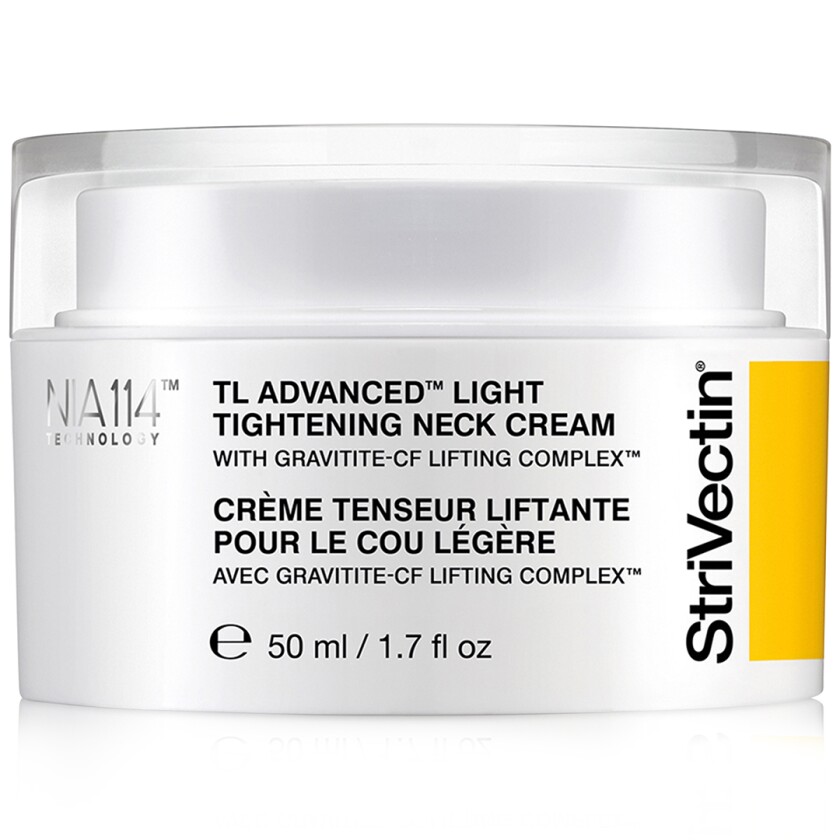 So, many women of a certain age hate their necks, but perhaps they don't know about StriVectin, Revision's Nectifirm or Skinmedica Neck Correct, all formulated specifically for this area of the skin. "If you're under 35 you can probably use your regular moisturizer on your neck, but as we age, our necks develop fat deposits, and we need to use products designed for this unique problem," Lupo advises. "The last thing you want to do is use a face cream, which is designed to plump skin, to the neck area, which is already jowly."

And finally, under the rubric that the best things in life are free, comes the news that sex might be better than Creme de la Mer ($545 for 3.4 oz. online from Sephora). Why pay this king's ransom when an orgasm can double your estrogen level (helping to maintain collagen); lower the stress hormone cortisol that causes skin flare-ups; and boost blood circulation, which accounts for that post-coitus rosy glow.

In the '90s, researcher David Weeks studied 3,500 people and found that women who had three orgasms a week looked ten years younger than those who had only two. Best of all? This do-it-yourself or help-from-a-lover activity is potentially more potent, and a lot more fun, than retinol.