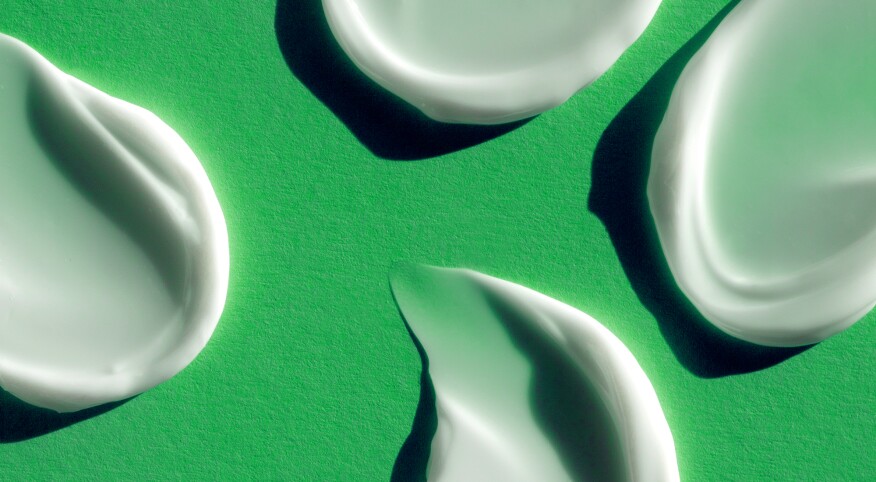 The late Nora Ephron's collection, I Feel Bad About My Neck: And Other Thoughts on Being a Woman, is one to which many of us can relate. She writes, "Of course it's true that now that I'm older, I'm wise and sage and mellow. And it's also true that I honestly do understand just what matters in life. But guess what? It's my neck."

Even the experts acknowledge that necks can make us feel badly. Robin Bernens is the owner and nurse injector of Belladerm MedSpa in Maple Grove, Minnesota. Fifteen years in the skincare business has taught her that necks are top of mind for many women.

"We all realize prevention is key to help minimize aging for our faces. However, women's necks are one of the first things that give away their age. Younger women focus strictly on their face and think they will work on their neck later," she said.

Like millions of women, I can truly relate. And so began my Goldilocks hunt for a neck cream that delivers. (Why do you think she wore a cape? They're very good at concealing necks.)

The three products I tried are much-hyped, but I confess: My approach was unscientific. My goal was to see some semblance of tightening, firming and improved texture in broad daylight. So, in short, this is just my humble opinion.


TOO SMELLY
Perricone MD Cold Plasma Plus+ Sub D/Neck
$135 on Ulta.com

My, what a big price tag you have. This product from the celebrity dermatologist is a follow-up to his award-winning Cold Plasma face cream. It has rave reviews, so I was excited to try it. The cream boasts 85 percent improvement in skin elasticity (in a clinical study with 26 people over eight weeks) and uses a liquid crystal delivery method to tighten and brighten your neck and jawline.

Multiple reviewers noted a fishy smell to the product. Regardless, the five-star reviews were compelling, and several said they'll live with the smell because the results were so dramatic.

I just wasn't one of them.

The smell was so strong that I used it for a week and returned it to the store. If you're made of stronger stuff, you may be one of the legions who swear by its success.


TOO SLOW
StriVectin TL Advanced Tightening Neck Cream PLUS
$95 on Dermstore.com

For the past two years, this cream has earned a basketful of awards in beauty and antiaging categories. After 12 weeks, a whopping 96 percent of users saw a noticeable difference in laxity and fine lines (90 percent could see a difference after eight weeks).

That was good enough for me. I used as directed every night for a month waiting for the key ingredients — including hyaluronic acid, peptides and ceramides — to work their magic. Most beauty treatments recommend a solid three months of regular use before you judge results, but I was looking for faster gratification. My neck looked a bit smoother, but I did not see a visible tightening or firming effect. The consistency of the cream was heavier than I prefer for long-term use, and I did not find it easy to apply to the large area that is my neck. I certainly did not dislike this product, but I did not love it. Goldilocks' search continued.


JUST RIGHT
Gold Bond Ultimate Neck and Chest Firming Cream
$9.49 on Walgreens.com

The drugstore is one of my favorite places to check out new beauty and skin-care items. My search for a neck cream that had excellent reviews, impressive stats and an affordable price led me to my absolute winner.

Ingredients include salicylic acid and stress response proteins, and their research results are outstanding. After one day, 85 percent of users saw an improvement in texture. After two weeks, 97 percent had firmer skin. And it's fragrance free.

I used it twice a day as directed, and within a week I noticed a huge difference. A month later I noticed a much tighter appearance. So did my friend Teri.

"Did you do something to your neck? It looks great."

When friends start noticing your neck, you know you found the holy grail of neck creams. I keep a picture of the purple and white tube on my phone because I recommend it so often.

Next time you're at the drugstore in the skin-care neck of the woods, grab some and see if you find it to be … just right.