Summer is the perfect time to tackle a just-published book, revisit a treasured oldie or dip into one of my favorites below. While they aren't your traditional beach reads, here are a few books that have resonated with me, on many levels. As the creator of the brand Reading With Robin, I read hundreds of books a year, and have had the privilege of interviewing many authors.

Among these recommended titles you'll find: strong women, humor, risk-taking and the challenges of family relationships.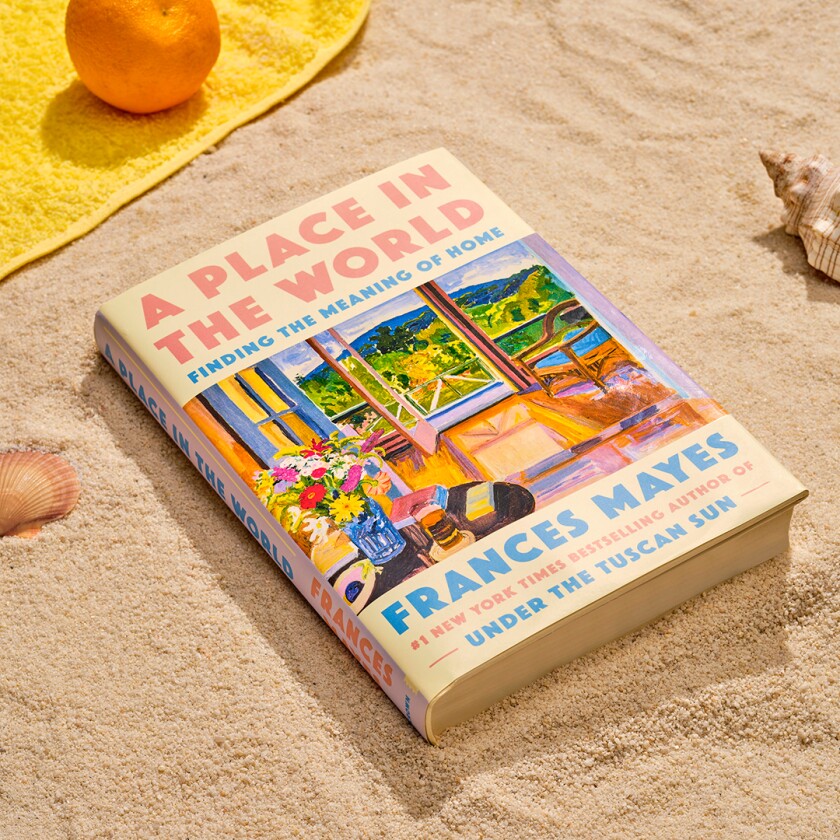 A Place in the World: Finding the Meaning of Home

by Frances Mayes

My introduction to Frances Mayes was in 1996 when her mega-bestseller Under the Tuscan Sun was published. In Mayes' most recent book she takes us on a journey home. As she writes in A Place in the World: "My longtime house obsession came from my mother; my sisters caught it too. Linens, china, silver, antiques, even the yard furniture, all were the objects my mother lavished attention on. We could not escape! A passion for one's house could not be more important: the four walls are the context for your precious life."

I love that at face value, it would seem that Mayes has traded in her suitcase for a stationary life. In this beautifully written and eloquent book, she explores the comforts of home with as much depth and exploration as she does when she is focused on wanderlust.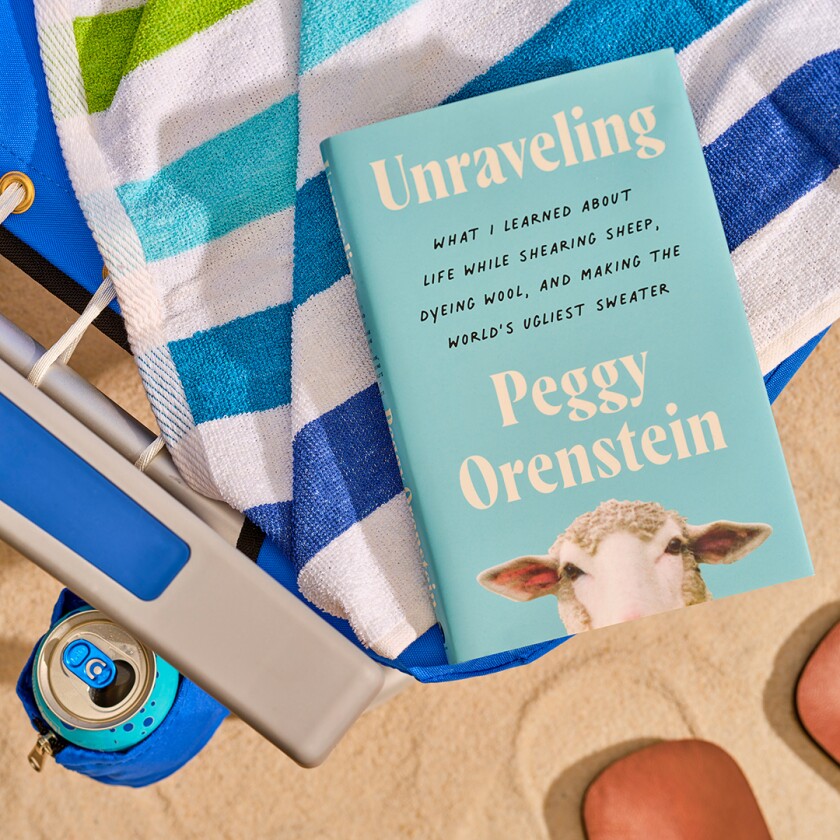 Unraveling: What I Learned About Life While Shearing Sheep, Dyeing Wool, and Making the World's Ugliest Sweater

by Peggy Orenstein

Bestselling author and award-winning journalist Peggy Orenstein has come out with another page-turner, one that unravels her passion for knitting. The author doubled-down during the pandemic and decided to make a sweater literally from scratch — starting with shearing an ewe, then spinning and dyeing the wool, and completing what she calls "the world's ugliest sweater.".

Taking the time to drill down into knitting way beyond grabbing a skein of yarn and clanking needles, Orenstein says, "was an especially sweet gift at this stage of my life ..." I enjoyed the honesty with which she shares her doubts about trying something risky and having the tenacity to see the project through. And it seems like this could be just the beginning for her next great literary adventure.

Orenstein said she may want to keep stretching her art form "to challenge myself in new ways physically as well as intellectually and creatively in my writing. I dream of being a latter-day George Plimpton, except maybe for the part about playing football."

(Plimpton detailed his brief foray into the sports world in Paper Lion: Confessions of a Last-String Quarterback.)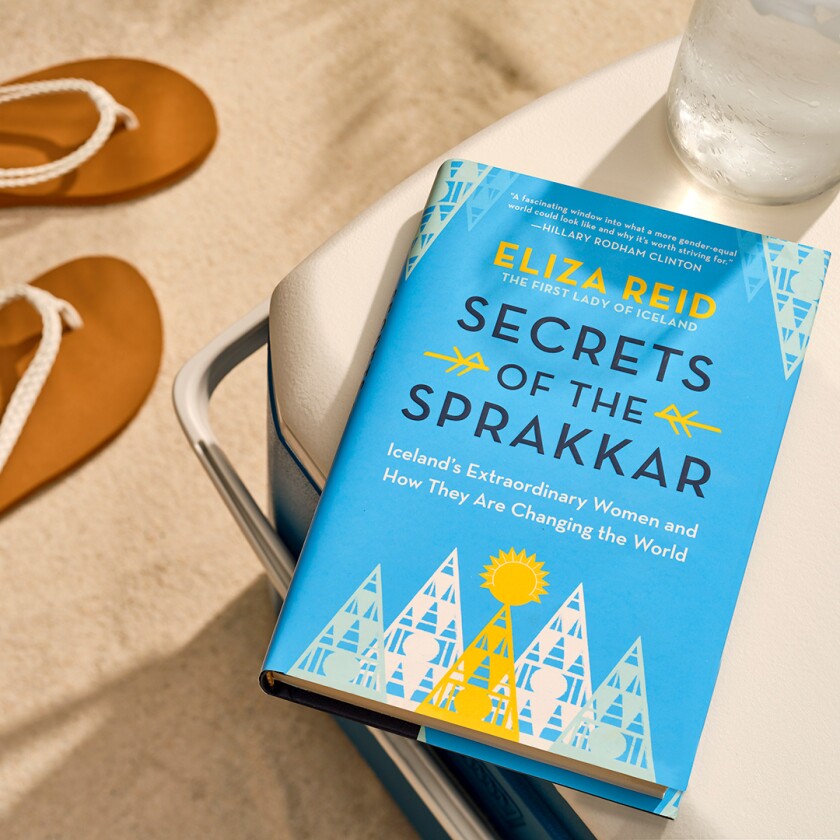 Secrets of the Sprakkar: Iceland's Extraordinary Women and How They Are Changing the World

by Eliza Reid

Author Eliza Reid, the first lady of Iceland, introduces us to the ancient Icelandic and obscure word "sprakkar," which means extraordinary women. Reid, married to Icelandic President Guðni Thorlacius Jóhannesson, leads us on a rich discovery of her new homeland, written through the lens of a Canadian ex-pat in a country she says "is a great place to be a woman."

Reid conducted many interviews, such as one with Heida, whose farm is very close to a volcano. As a farmer and sheep shearer, both male-dominated industries, Heida isn't deterred by the proximity to the volcano. She says if she worried about the volcano, she wouldn't get anything done. This is the indominable spirit we see in so many of Reid's subjects.

As Icelandic women have historically worked alongside men in fishing and farming, they've established a special strength. The country's Act on Equal Status and Equal Rights of Women and Men cements gender equality as a hallmark of Icelandic culture. The country has repeatedly been praised for closing the gender gap.

As an extraordinary woman herself, Reid has an undergraduate degree in international relations from Trinity College, University of Toronto, where she became head of college in her final year. She went on to earn a master's in modern history from St. Antony's College, University of Oxford.

Reid is also the cofounder of the Iceland Writers Retreat, a yearly event that features writing workshops and tours that highlight Iceland's deep literary heritage.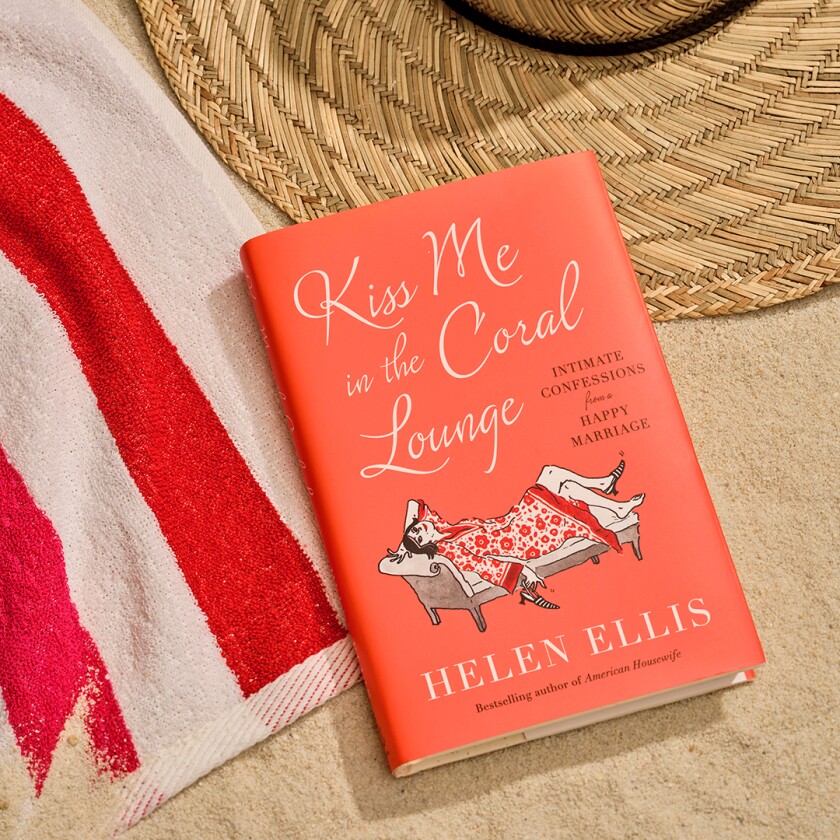 Kiss Me in the Coral Lounge: Intimate Confessions From a Happy Marriage

by Helen Ellis

Writing humor is one of the toughest things to pull off and when it's done well, there is nothing like it. Such is the case with all of Helen Ellis' books. In her new collection of essays, Ellis covers topics such as husbands who snore (all of them do, she says) and holding grudges. This book reads as if you're sitting around the kitchen table with your girlfriends, a messy table filled with snacks and drinks. Nobody's trying to make things sound rosy. It's straight talk, with an extra side of snarky.

You will devour the imagery from Ellis, like: "Two days before my sister's wedding, Mama tripped in a Cracker Barrel parking lot and knocked out her front teeth" and "I use stickers to commemorate our sex life." As always, this writer is funny and honest and right on.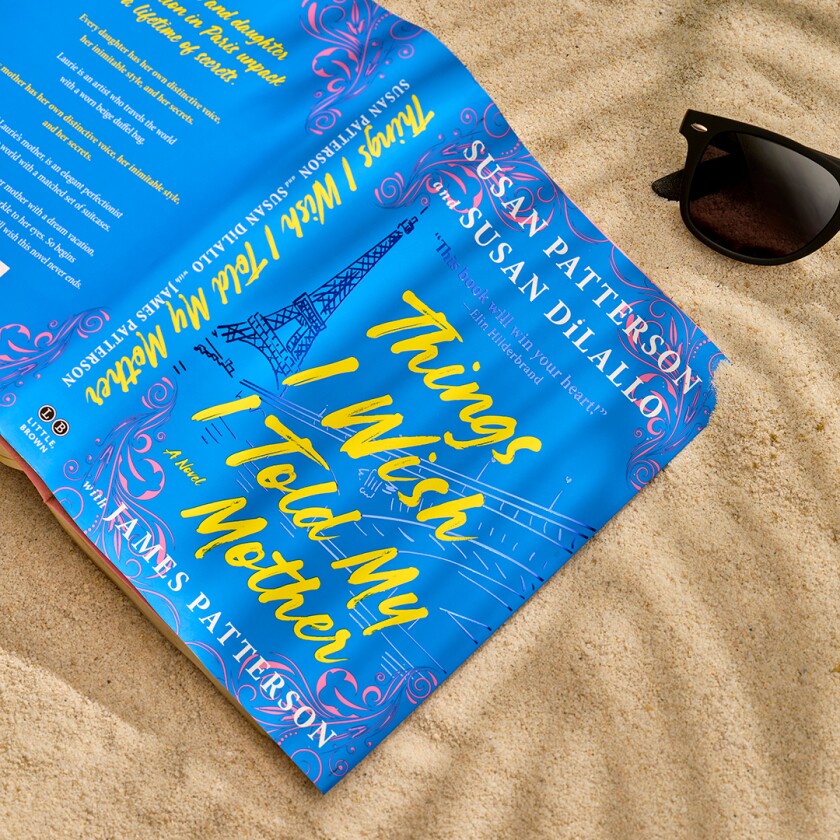 Things I Wish I Told My Mother

by Susan Patterson and Susan DiLallo

When this book arrived, I was instantly hooked. Things I Wish I Told My Mother evokes many emotional truths about mother-daughter relationships and is both poignant and relatable. Both authors' moms were in their 90s when they recently died. Susan Patterson became focused on the fact that she wasn't able to talk to her mom anymore. She discussed this with her husband, author James Patterson, who said — "Well maybe there's a book here."

The storyline in this novel that in so many ways mirrors real life unwinds like this: Daughter Laurie and her mother, "Dr. Liz," take a vacation together in Paris. They unpack lots of secrets that transform their relationship.

Mom is a prominent ob-gyn who has often been critical of her daughter. The duo discover more than they could ever imagine about each other while touring Paris, enduring a medical scare while visiting Dr. Liz's native Norway.

Seeking more good books for the summer of 2023? Check these out!

What book are you reading right now? Let us know in the comments below.