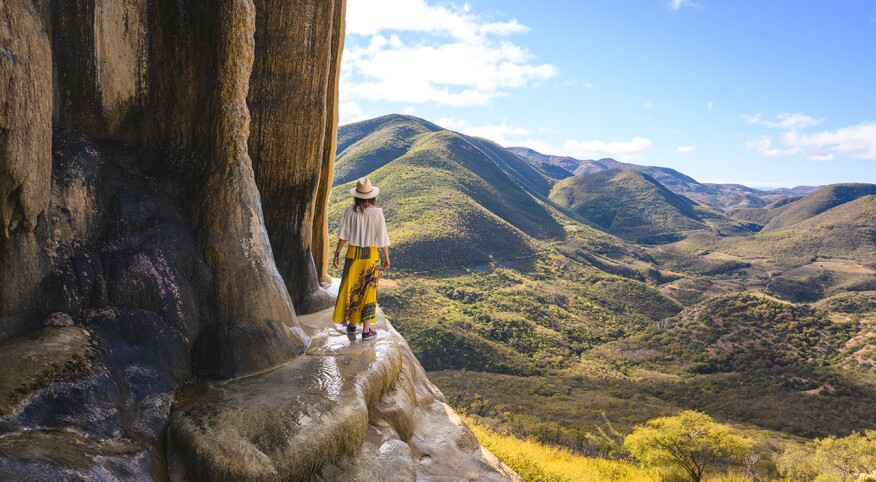 A special tip: Save on travel by checking out the AARP Travel Center.

I've been a single road warrior since the '70s. As a 63-year-old travel blogger and unattached woman, I relish wandering the world — and 2020 was just a temporary stoplight.

Until I got two shots in my arm, my biggest excursions were to the bookstore. Now, masks are my makeup, and I know the irritation of swabs poking up my nostrils is momentary.

COVID-19 requires extra precautions, research and planning. So be sure to check out any requirements related to the pandemic. But then take the leap, if you can. Traveling solo can fulfill dreams and desires. What destination is beckoning you? Here are some places where flying solo has led to great joy and adventure.


I've been to Mexico dozens of times. Alone. In some places, men swarm around gringas like flies to honey. But Oaxacans are more reserved and respectful. Rich Indigenous heritage and traditions permeate the city's European architecture and layout, located 285 southeast of Mexico City. Two of Mexico's best archaeological ruins, Mitla and Monte Alban, are nearby. But the pre-Columbian essence is also vivid at the central market.

I pass on most Mexican handcrafts. But Oaxaca's wares have a distinctive flair. I delight in lightweight Oaxacan ruanas and huipiles. Versatile ruana wraps are 7 feet long and 4 feet wide, split halfway up the middle. My favorites are a rainbow of gemstone hues, woven with narrow strands of yarn. Huipiles are formless Indigenous tops worn by well-known natives like Frida Kahlo. The Oaxacan version I adore is a stark long cotton tunic, wonderfully airy and comfortable. I had a solid cream-colored one that I dressed up with accessories. While in the market, I pick up a snack or meal. But the quaint fondas are better options for flavorful regional specialties that reflect the spirit of this magical town. Among them are black mole, crunchy cornmeal tlayudas and tamales wrapped in banana leaves.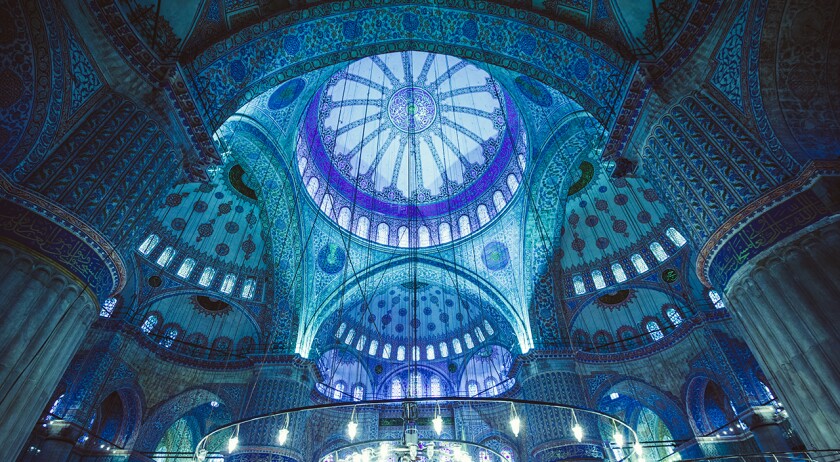 Istanbul is otherworldly. Inside magnificent mosques I felt a connection to the divine. Looking out at a sea of domes and minarets or listening to the echoing spiritual chants of the muezzin put me in the clouds. Only a brisk rough rubdown at a Turkish bath brought me back to earth.

Istanbul fashion honors both time-honored and trendy, East and West. Women can cover up in an abaya or wear a form-fitting tank top. I have found during my visits that my very American attire did not attract stares.

Likewise, my experience is that women can comfortably roam around, alone. Istanbul has many outdoor cafes where you can enjoy dolmas and pomegranate juice, in the sunshine, sitting out on a divan. When I am the only female diner at a restaurant, it doesn't matter.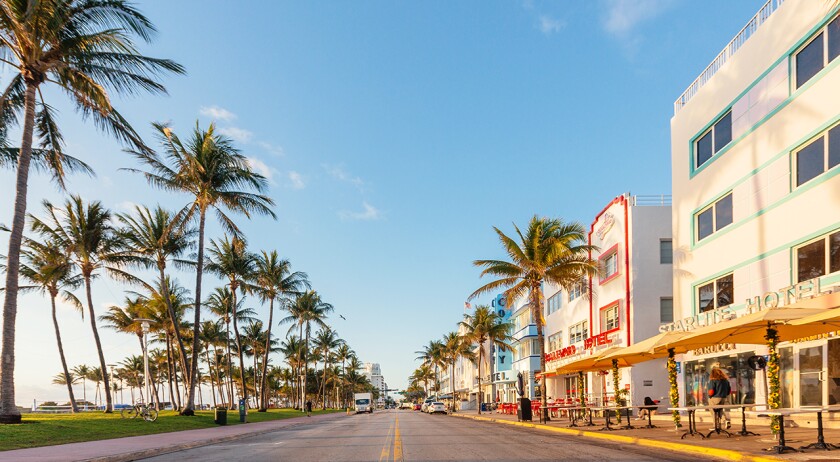 The Jackie Gleason era is long gone. Miami Beach is a buzzing barrier island filled with rap and reggaeton artists and wannabe and real-life models. Jog, stroll or relax along sandy shores or boardwalks sunrise to sundown. On a rainy day, check out the Art Deco Museum or cross the causeway to the Pérez Art Museum and Frost Museum of Science, situated on a lovely waterfront park.

At night, enjoy outdoor dining and endless activity down chic, colorful and eclectic Ocean Drive, Collins Avenue or Lincoln Road. Savor Cuban rice and beans, crispy-fried plantains, a mojito (virgin or traditional), arroz con leche or flan, and a café cubano. Pick up fresh empanadas, Colombian arepas, and ham croquetas from a gas station or a windowsill that serves as an outdoor counter.

For a leisurely meal, try Moreno's Cuba for old-style favorites with first-generation twists. Jorge Moreno, a Latin Grammy recording artist, owns this hip reasonably priced eatery. He gives homage to his family's restaurant in pre-Castro days while offering plant-based Caribbean bowls and iced vegan Grand Havana Coffee sweetened with agave.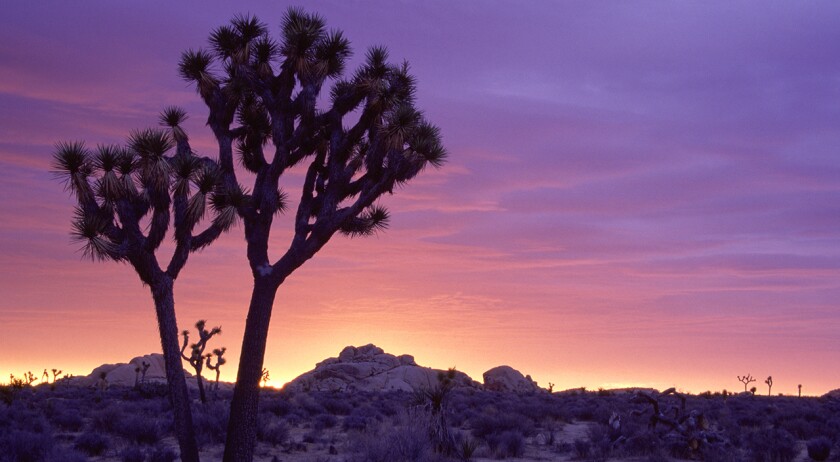 Oddities abound in this small and funky Mojave Desert town filled with antique shops, a beauty salon museum and a crochet museum.

According to Barbara Harris, a historian interpreter, Joshua Tree is a spiritual vortex on the 33rd North Parallel and a hotbed for UFOs and other inexplicable happenings. Barbara led me to an unknown white quartz hill and to a seven-story-high freestanding Giant Rock. At one point, the enormous boulder was mysteriously sliced. The unusual formation was the site of the first Interplanetary Spacecraft Convention in 1953. Inspired by Nikola Tesla, the UFOlogist responsible for the 1953 gathering spent 18 years developing a time travel spacecraft called the Integratron.

Today, there are no time-traveling promises within the white mushroom-shaped structure, but metaphysical events periodically take place here. The Joshua Tree Retreat Center is the area's best place to stay.

Finally, Joshua Tree National Park is the perfect respite from city life and commotion. Tap into the free ranger programs or hire a guide. It's heavenly and picture-perfect when the dawn's rays reflect halos around the cholla cacti.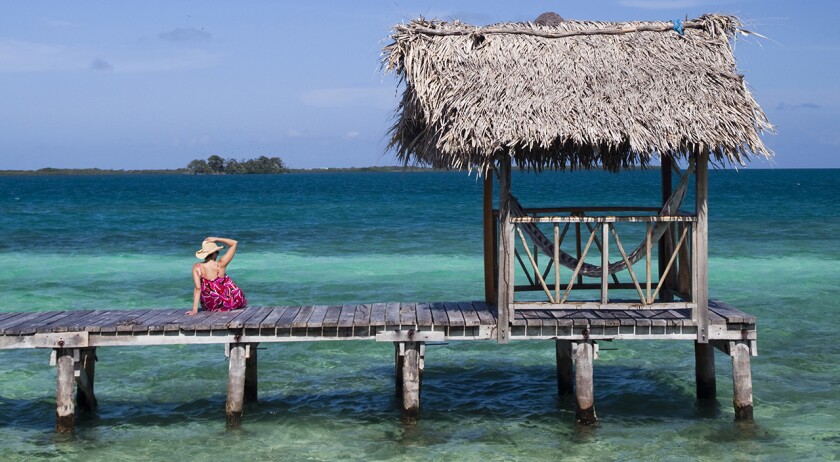 This is a land of ancient ruins, unspoiled terrain, and scores of reputable tour operators eager to show off their diverse land. It's also a top pick for female expats over age 55. You are just as likely to hear English, Spanish or Kriol. The small developing country, with Queen Elizabeth's image on its currency, is equally represented by Russian Mennonites and the Afro-Indigenous Garifuna.

Belizeans tend to be jovial. Proud of the motto "go slow," they enjoy shooting the breeze. I chatted with a Chabad rabbi and a septuagenarian selling homemade banana bread on a bicycle. But I connected with a woman with thick salt-and-pepper dreads. She hand-painted Fruit-of-the-Loom T-shirts with expressions like "Holy Be Jah" and "Heavenly New Jerusalem." The clincher was her name – like mine -- Deborah.

During my extended stay, I splurged on half a dozen day trips. One knocked me off my feet. I hiked, waded, and swam through sacred Mayan burial grounds. The 5-kilometer-long Actun Tunichil Muknal underwater underworld cave also is both thrilling and mystic. You feel like Indiana Jones. The expansive cavernous trails bring you into stalactite- and stalagmite-filled dens of the advanced Mesoamerican societies.

This adventure is accessible only in tiny groups with a licensed tour guide. Safe and happy travels! Going solo you just may find you are your own best company.