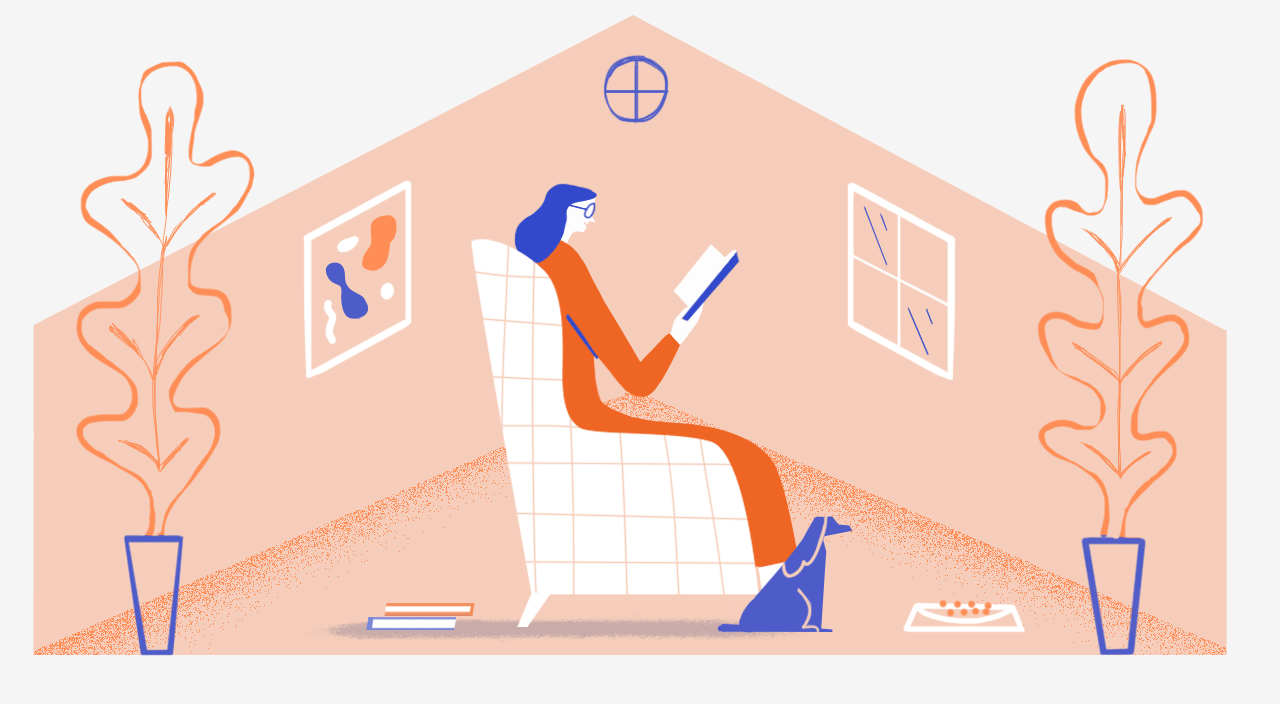 When our young adult children were off to their own abodes in other locales, it was time for my husband and I to think about how we could continue to live in our single-family home. A broken leg I had after a fall a few years ago showed me that I was vulnerable and lucky to have a bedroom and bathroom on the first floor.

Being in a rehab after a rod was inserted in my femur, I was startled to face the things I took for granted. I had to relearn how to get in and out of a car, use a bathtub and avoid stairs that were an intimidating challenge. It made me wonder about what we might need in the future.

I had picked up a seniors' guide in my public library and found an ad for "Setting the Stage," a New Jersey company focused on accessibility and safety. I reached out to owner Linda Chinman Pollock who said that many clients were interested in adaptations that would allow them to age in place. Perhaps, like me, they had experienced the challenges of daily living following an accident or surgery.

Pollock is a Certified Aging-in-Place Specialist, a designation awarded by the National Association of Home Builders to help people make relevant choices. She told me about a client who fell in a home with only a powder room on the first floor. With a broken pelvis, the client was unable to go upstairs to bathe and was constantly asking her daughter to come over for a sponge bath. A walk-in shower with grab bars was added to the bathroom, and the entrance was widened to accommodate a wheelchair.

As seniors are living longer, there is a growing need for such services as Setting the Stage. A 2021 AARP survey found that 77 percent of adults 50 and older want to remain in their homes for the long term, a number that has remained constant for more than a decade — not even changing in the pandemic.

While we should all consider making our homes safer and more accessible as we age, the best laid plans can be thrown aside if health issues arise and a move is essential.

We realized there are minor changes we could implement sooner than later. We could install grab bars in bathrooms, tack down carpets and loose cords, declutter pathways and increase lighting. Because we had two bathrooms, it was an easy decision to convert one bathtub to a walk-in shower with a seat and handheld spray.

Should we install handrails on the inside and outside steps now? While researching home modifications, it was interesting to learn that entry access ramps can be purchased, or rented, should accessibility become a short- or long-term need.

Considering our next steps in housing became pressing when my husband also experienced a health crisis. A trip to the ophthalmologist, followed by a neurologist and a neuro-ophthalmologist, determined that it was a diabetes warning.

I began thinking about how home modifications might benefit visually impaired seniors who have reduced vision with age, macular degeneration, low vision or blindness. While my husband's condition corrected itself with weight loss and diet, what if our living environment had been impacted?

I spoke with occupational therapist Kristen Schifflett of Johns Hopkins' Wilmer Eye Institute to better understand the implications for aging in place with vision problems. "When someone is visually impaired, it is better in most cases to remain in a familiar environment," she said. "Organization is key and less is more."

Schifflett visits patients' homes to suggest things like adding brightly colored tape to steps, adding lighting under cabinets and marking appliances with tactile dots to make them easier to operate.

To move or not to move?

Beyond making changes at home, we decided to investigate future housing options. Would we want to move to a retirement community or an assisted living building? What about communities that offer increasing levels of care should needs change, ranging from independent living to skilled nursing and memory care services. Or what about an apartment purchase or rental that could allow us to no longer worry about shoveling snow or raking leaves?

Making choices about housing as we age has even been addressed by the Centers for Disease Control and Prevention, which cites factors to consider such as a safe pedestrian environment and accessible destinations such as libraries, stores, restaurants and places of worship. Transportation options that offer alternatives to driving can help maintain active, healthy lifestyles.

"Many people don't know where to start," said Seymour Semaya, a consultant with the Geriatric Advisory Council. "Perhaps a spouse died and the surviving spouse doesn't know how to drive or even where things in the house were kept. We make referrals to elder attorneys, geriatric physicians, home lab services or home health care aides. While older adults may face limited mobility and dexterity or difficulty with memory and cognition and the risk of social isolation, they may face even bigger life changes if they're forced to move into another living situation."

It is difficult to anticipate the changes we might need as we grow older and less mobile. While we have loved our home, filled with the memories of raising a family, perhaps we can successfully age in a new place. We no longer need such a big space and moving to a townhome or apartment would be more manageable if we had to deal with physical challenges or the sad possibility of one day living alone.

Downsizing is a daunting challenge, but if we do go smaller, we'll definitely take with us that wood trim used to mark the height of each child's annual growth. As we ponder our choices, we realize this: It's better to make important decisions while we can so our children won't be making them for us.

Do you plan to age in place? Let us know in the comments below.