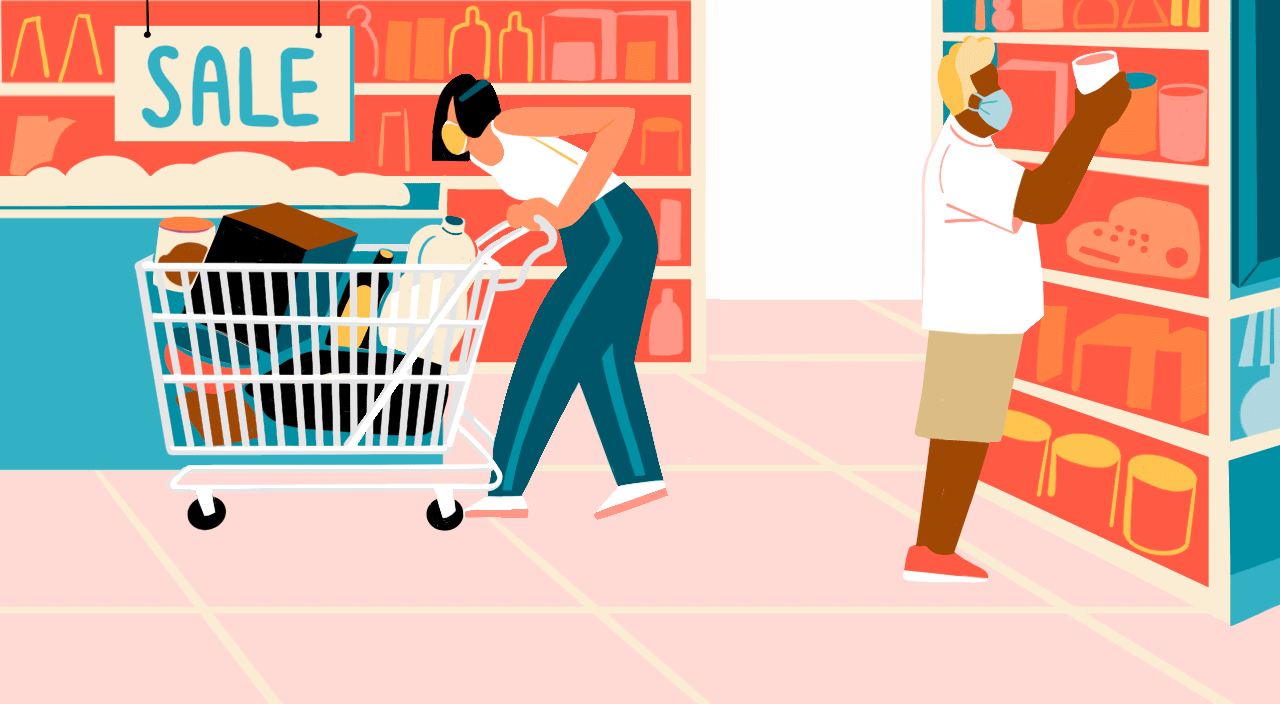 This past Sunday morning, I ventured out to get some errands done at my local big-box superstore. I needed to return an item and wanted to purchase some staples — LaCroix, vitamin D3 and cat treats.

My shopping trips lately have been abbreviated as a result of increasing arthritis pain in my knees. I had a short list so I could quickly get what I need and dash out. Today, though, I longed for a slow, luxurious shopping experience, one in which I could explore the whole store, pore over seasonal decor and search for sales.

As I walked through the automatic doors I saw it — a fully charged, unoccupied electric scooter. Ever since I started experiencing the pain of severe arthritis in both knees, I've contemplated taking the leap and trying out a motorized shopping cart. Understandably, my pride had always stepped in to keep me from using one. Also, what if I see someone I know? Shouldn't I leave them available for people who really need them? What if this means I've given in to my diagnosis and this is just the beginning of other crutches that lead me prematurely to old age-hood at 55?

Ultimately, with the urging of a friend who used one temporarily during chemo treatments, I put aside all of my doubts and concerns and went ahead and tried it out.

For sure, the beginning was the worst part. I was as nervous as a kid learning to ride a two-wheeler. There were directions to read, but that just got in the way of zooming off into quick anonymity. So I just turned it on and figured it out as I went.

Don't underestimate the pleasure of shopping while sitting down. Also, don't be surprised by how fun it is to drive one of those things. And, not surprisingly, people were nice. Really, really nice. When I dropped a jar of vitamin gummies, a kind, middle-aged gentleman picked them up for me. When I veered down a crowded aisle, people made room for me. And when I was struggling a bit at the checkout, a store employee was super helpful.

Since that first outing, I must confess that I've gone a bunch more times and availed myself of the scooter. In fact, I even researched which store chains routinely have them available: Walmart, Target, Lowe's and Costco, to name a few. I find myself frequenting those stores more often than the retailers who don't offer the service.

My knee pain continues to be chronic, and — as a result of getting over my fears of using an electric cart and experiencing the ease and joy of using one — I continue to use them and seek out stores that I know have them charged and ready to go. Sure, there was the time the battery power ran out and I was stranded in the middle of the paper towel aisle. But not to worry! An associate magically appeared and veered the cart back manually to the front of the store while I walked up and checked out.

And, yes, the clothing aisles are definitely a chronic problem in many stores. Too many clothes packed into too little space, leaving barely enough room to maneuver. Yup, I knocked over a whole stand of clothes once. Oops.

Yet since the COVID-19 pandemic, ironically some of the kindness has dissipated. Are people just on edge or worried about the distancing as a result of the space the cart takes up? Not sure. Yes, not everyone has been nice. But I have to assume that they're probably not nice in other areas of their life, too, and my cart and I have nothing to do with their miserable nature.

But either way, I can't control others, only myself. And as for me, well ... I'll be taking the scooter.