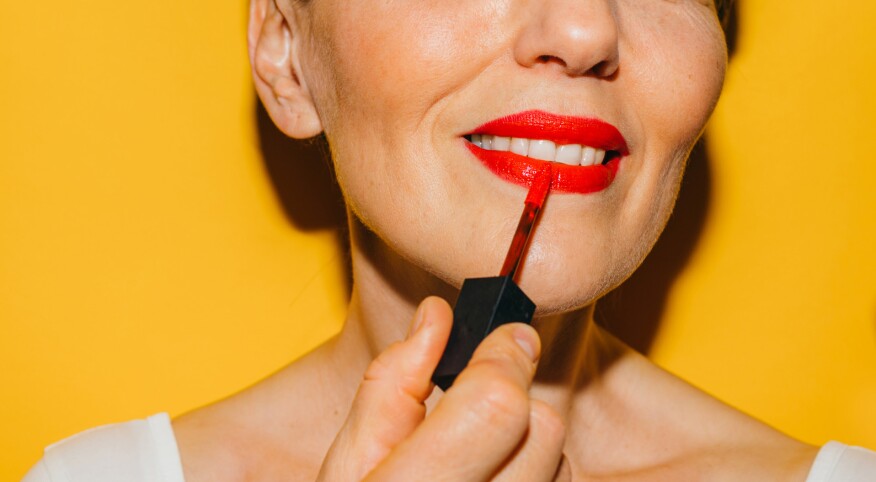 I discovered a love of getting my makeup done by professionals when I lived in Louisiana. Before that, I tried my best to color-match the least expensive base and lipstick that always went over my lip lines. When I moved to the city of crawfish étouffée and alcohol-drenched Hurricane drinks, I found that the women were impeccably put together — from head to toe.

They had their makeup done for every occasion. Meeting for coffee? They showed up in designer dresses and flawless faces. Many of my new friends had personal makeup artists who came to their homes. These were women with whom I connected because we had children the same ages.

Surrounded by these beauties, I felt compelled to keep up. And I found a way that cost a lot less money than the home makeup artists I would occasionally try out. The answer came in the form of free makeovers and beauty tips at department stores and specialty shops like Ulta Beauty.

Ulta especially is filled with products and potions to try out, applied by the experienced staff who offer advice based on your coloration and cosmetic desires. I found a treasure trove of new things to try out — and buy — for my face, hair, even fragrances.

"We love doing makeovers," says Ulta consultant Ariel Alvarez. And I love having it done! Customers go into the chic store, sit in a comfy chair and get their makeup done by professionals with all their up-to-date knowledge — and it's free.

"You can do it anytime you have a special occasion or want to learn the latest," Alvarez adds, offering suggestions for those over 60.

For example, why not try more colorful eyeliners like bright purple instead of the same old charcoal? Try new blush as well. I discovered with guidance at the shop that the cream blush products blended in more smoothly than powder and, in the process, seemed to smooth the appearance of fine wrinkles.

At the Macy's makeup counter, there are also people who will share the latest tips, free of charge. They have all the top brands such as Lancôme, MAC, Urban Decay, Yves Saint Laurent and more. I was happy to find in my makeover experiences the Beauty Counter brand, which eliminates harmful chemicals from its products.

My makeup artist at Macy's gave me a remedy for a beauty problem I've had for a long time. My upper lip was puckered and wrinkled, and I was in search of something that could camouflage my aging pout.

She showed me how to use products with hyaluronic acid to moisturize and exfoliate my upper lip. It worked — and I'm glad it did. The lip bothered me so much that I would have gone for injections or surgery.

Macy's consultant Christa Mamer says before you embark on a new makeup routine, know what issues you want to tackle so you can experiment with the appropriate products. And what better way than to try the bevvy of great offerings at a cosmetic counter? Maybe you will find that purple eye shadow really makes your green eyes pop out. And maybe you, too, can get an easy lip fix without Botox or going under the knife.

But beware — you may end up spending some money after your complimentary makeover. With many of the products I was introduced to, I realized "I definitely need that" — and purchased. I recommend any of the hyaluronic products that lift and firm, though buyer beware — some of the best ones can top $100. Though other good picks are very affordable — trial and error will lead you to the right one for your skin. Having an expert evaluate your beauty needs, and offer remedies, means you learn about techniques and product lines that really do change your looks — which does change your outlook on aging.

This can mean popping for an expensive eye cream that you just can't do without. Hey, aren't we worth it? My recent splurge was for a Dior eyeliner — for $35.

Try a beauty counter makeover for your next special occasion, or just for a pick-me-up. The process is a win-win: You get to know products you've never heard of that really are beautifying. It's a self-care act that keeps on giving and could ward off that planned visit to a plastic surgeon.

Have you ever had a makeover at a beauty counter? Let us know in the comments below.