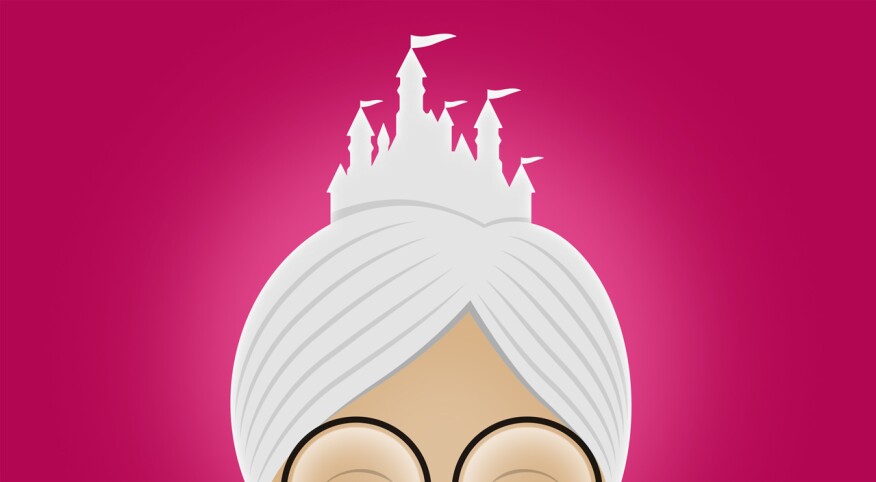 I've gone to Disney World more than 100 times in 50 years. With the money I've spent on Mickey Mouse, I could have bought a beachfront condo. Do I regret it? No way. It's one of the perks of living in Florida.

I might not have survived motherhood without visiting Disney World so often. Really. There were times when I felt so depleted of energy and creativity by my kids and my job, I thought I might be getting stupid. Walt Disney offered me the cure. He saved me from sparkle starvation.

"Storytellers … restore order with imagination," Disney once said.

And it was his imagination, and the theme parks he created, that restored my order, time and time again. His imagination refilled my idea tank and showed my children how to weave stories of their own.

To unlock this font, all I've had to do is drive a couple hours north from my home in West Palm Beach and buy tickets. Expensive tickets. (One-day Disney tickets now cost $109.) Once, when my kids were small and I was broke, I sold a gold necklace and collected spare change from all around my house so we could go to Disney World. Now that I have three grandchildren, ages 3 to 10, I'm happily draining the inheritances of the next generation so we can get our Disney fix two or three times a year.

Strategy is crucial when you go to Disney, because "post-quarantine revenge travelers have made Disney World unbelievably crowded," says AJ Wolfe, the creator of the Disney Food Blog. Wolfe's reporters visit Disney World and Disneyland every day and report on all things Disney, from new rides to new treats to how long you have to wait in line for the Star Wars: Rise of the Resistance ride at Disney's Hollywood Studios.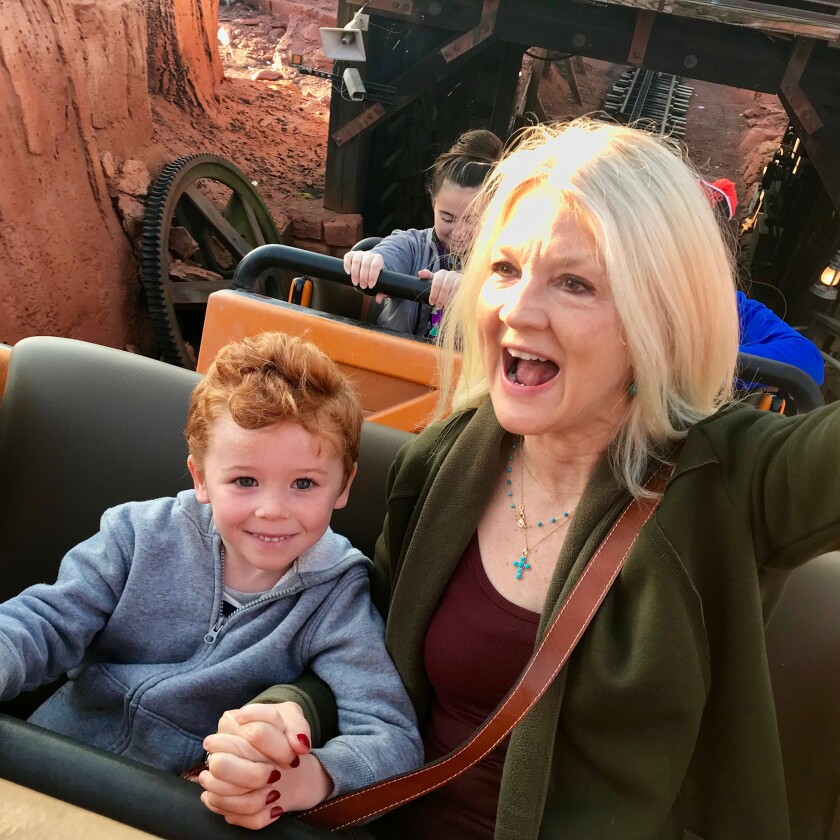 First, heed Wolfe's wisdom: "Treat Disney World like a foreign country with a foreign language."

You wouldn't go to France without checking a guidebook and map, and this is also how you should navigate Disney – unless you want to waste time and money and become a hater in a land of enchantment. "There are definitely ways to hate Disney," says Wolfe, who launched the blog in 2009. "But if you do, you didn't do your homework."

Do your homework and make a plan.

Much has changed at Disney World since the pandemic. You cannot just waltz into the Magic Kingdom for a spin on the Mad Tea Party's giant pastel teacups anymore. You must know which of Disney's four theme parks you want to visit on any given day, and you must make a park reservation for your entire group. You must go through the My Disney Experience app to control your reservations at the Magic Kingdom, EPCOT, Disney's Animal Kingdom or Disney's Hollywood Studios. Disney's new tiered Genie system helps you map out your day and monitor lines. If you want to skip the line at specific rides, you must pay $15 per ticket per day for Genie+, which replaces the old FastPass system and allows you to see the next available time to join a Lightning Lane.

If you want to jump to the front of the line at Disney's most popular attractions – Star Wars: Rise of the Resistance at Disney's Hollywood Studios, Avatar Flight of Passage at Disney's Animal Kingdom or the new Guardians of the Galaxy: Cosmic Rewind roller coaster at EPCOT – you might want to choose the "Individual Lightning Lane" feature and pay extra for each ride, up to $15 per ride.

You can't schedule what you want until the theme parks open, usually 9 a.m. – unless you are staying at a Disney resort. If you are, you can book your first Lightning Lane ride at 7 a.m.

I always stay at a Disney resort, because the convenience is worth it.

Disney resort guests are admitted 30 minutes early to the theme parks, and guests of the luxury hotels get two extra hours at Magic Kingdom and EPCOT on select nights. And getting that two-hour jump on Lightning Lane scheduling in the morning is gold. Or park at the less pricey Disney's Beach Club Resort and take the walkway to EPCOT. Hop aboard the Disney Skyliner gondolas and take a ride above the parks, no ticket required.

Rise and shine!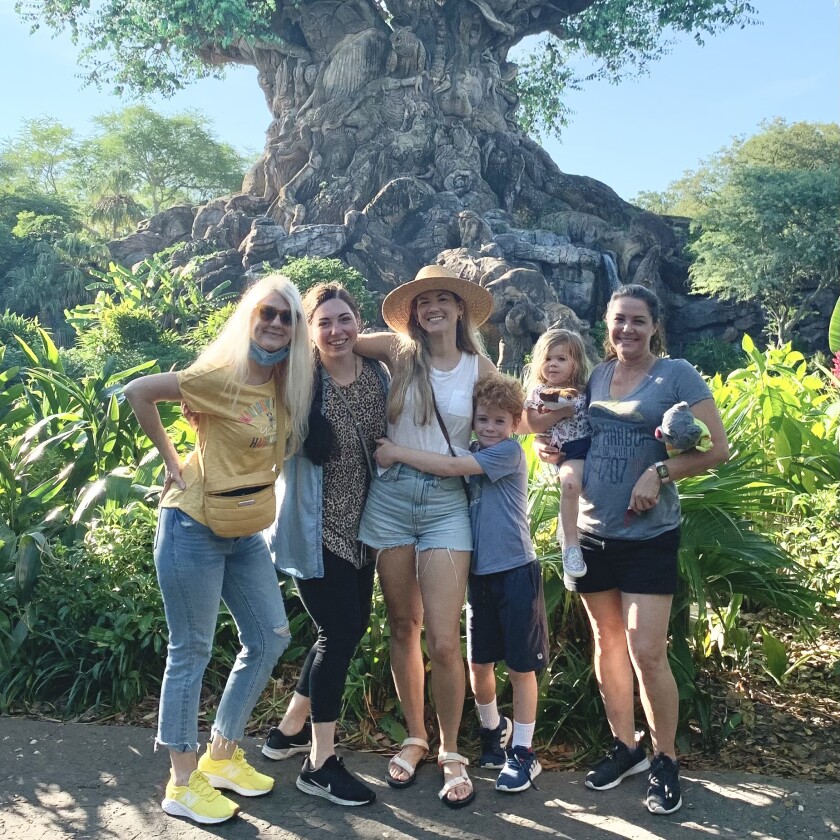 Even my 3-year-old granddaughter, Nora, knows Gran Jan's drill: We get up at 6 a.m., eat breakfast and get ready, make our Lightning Lane reservations at 7 a.m., then dash out for the theme parks by 7:30. We are at the entrance of our chosen park by 8:15, so we can power-walk to our favorite rides. We are sometimes so efficient that we can ride Goofy's Barnstormer roller coaster twice in a row without a wait. By 11 a.m., when crowds get thickest, we take the monorail to Disney's Grand Floridian Resort & Spa or Disney's Polynesian Village Resort for brunch. Then we take a rest or enjoy the pool from 1 p.m. to 5 p.m., grab an early dinner and stroll over to EPCOT to end our day.

EPCOT's International Food & Wine Festival runs through Nov. 19, and it's a gastronomic orgy: nearly 30 kiosks featuring samples of food and drink from around the world. This year, I can't wait to try the chilled coffee featuring Godiva chocolate liqueur ($11) at the Belgium kiosk. In short, we rush, we ride, then we rest. And we reflect on Cinderella, Goofy and Elsa.

And this is the main reason to become a Disney Grandma: Imagination precedes magic.

Before my kids ever went to Disney World, they knew that Tinkerbell sprinkles pixie dust. They knew that Dumbo has a friend named Timothy. They knew how to sing Snow White's song in her high-pitched voice. Their own imaginations fueled the magic.

When they see Cinderella Castle today, they get as excited as they did as toddlers. This quote from Walt Disney says it all: "Laughter is timeless, imagination has no age, and dreams are forever."