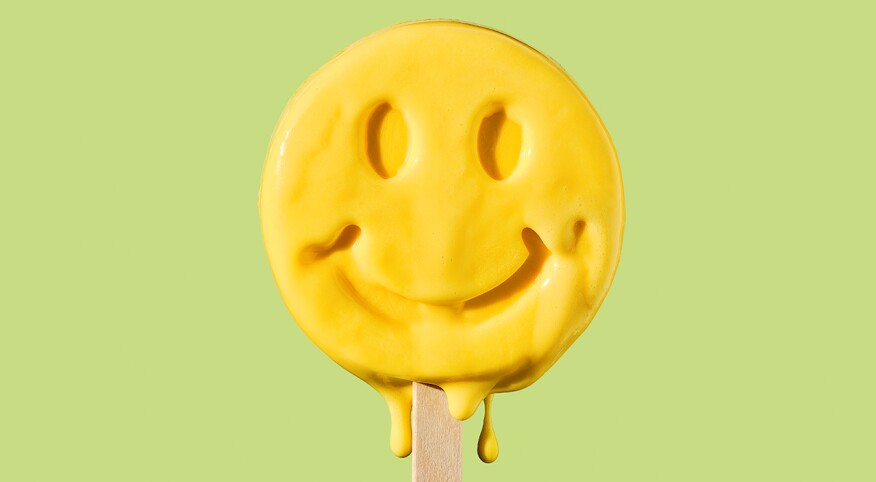 Years ago, I was interviewing the late, great Patty Duke over lunch, when she put down her half a tuna fish sandwich and placed her pointer fingers on either side of her face, just below her temples. "What do you think?" she asked, pulling her fingers up gently, instantly lifting the marionette lines around her mouth and the jowly look that comes with, well, aging. I demurred, because who's going to tell a legend that yes, perhaps a bit of plastic surgery would help? Besides, if she'd been serious about it, she wouldn't have been asking for my opinion. She'd have been asking for the names of doctors.

And, while nothing will work as effectively as a lower-face lift (which I'm committed to avoiding), today there are a host of injectables and a couple of other tricks you can use that will at least temporarily help restore a sagging face. Notice I said help. The results of a "liquid face-lift" are not going to be as dramatic as those of a surgical one. Though, the nonsurgical procedures can work pretty well.

Most of us are now familiar with Botox, the brand name for the diluted form of botulinum that blocks signals from the nerves to the muscles. Botox is usually a gateway drug, the least expensive injectable patients generally opt for first. With Botox, the injected muscle can't contract, which makes wrinkles relax and soften. It's most commonly used on forehead lines, crow's feet and frown lines. The rule of thumb? Expression lines need Botox; lines at rest need filler.

"As we age, our skin looks 'saggy' because of the loss of fat and collagen," explains Sara Hogan, M.D., a board-certified dermatologist and fellowship-trained laser and cosmetic surgeon based in McLean, Virginia. "Filler is a gel that your provider injects into your face to make the skin look plumper and fuller by replacing that volume you've lost."

Starting in our 20s, bone — which holds up the fat and muscles in our face — starts to be reabsorbed back into the body, and our faces could use some help rejuvenating this lost platform. Depending on where a filler is injected and its particle size, filler can restore lost cheekbone volume, smooth out marionette lines and/or more sharply define facial bone structure.

Not all fillers are created equal. Hyaluronic acid is a large sugar molecule that's naturally found in the skin, and fillers with this formula are the most commonly used. Some — like Restylane Refyne — imitate the feel of tissue, which makes them good for adding volume around the mouth and under the eye. Others, such as Restylane or Juvéderm Voluma, are stiffer gels, making them better for lifting.

For people with profound volume loss, Hogan recommends Sculptra, which will stimulate the body to replenish collagen — particularly at the temples, cheeks, jaw and neckline — and requires multiple visits to see results. As for hyaluronic acid products, you may see results a few minutes or a few days after your first injections, with the full effect peaking around the second month. One major bonus?

"They're dissolvable," says Hogan. If you need to get rid of them for any reason, a doctor can inject a solution called hyaluronidase that breaks the bonds among the hyaluronic acid molecules over 24 hours. Depending on your body chemistry, effects of hyaluronic acid injections can last six months to a year. (Sculptra may last up to two years.)

The success of a liquid face-lift is all about placement, which is why it's so important to see a cosmetic dermatologist, a plastic surgeon or a clinician who is experienced and has a "good eye." I love my dentist. But even though she took a weekend course in injectables, I'll have her stick to my molars — not my marionette lines. The best providers follow the advice of my beloved New York City dermatologist Dendy Engelman, M.D., an advocate of first-visit "tweakments," which you can always augment a couple of weeks later if you think you need more volume.

It seems like every time you blink there's a new ultrasound tightening device on the market. Sofwave is the newest, buzziest of these products, cleared by the U.S. Food and Drug Administration for noninvasive treatment for aging skin. Using ultrasound technology, Sofwave is a 45-minute procedure that breaks down collagen below the skin, forcing the collagen to heal itself and come back stronger. Results last three to six months, and it is most effectively used in conjunction with injectables.

Celebrity New York City dermatologist Paul Jarrod Frank, M.D., recently posted a YouTube video of himself performing a thread lift on his wife. Two decades ago, thread lifts were old school. Today, there are products like NovaThreads, which are used in cardiovascular surgery and dissolve. This in-office procedure can lift the cheek, neck, jawline and brow in ways that fillers or tightening devices can't accomplish. While it's not surgery, it is more invasive than simple injectables.

Tracie Martyn's "Red Carpet" facials are booked by celebrities — like Kate Winslet — up to a year in advance (seriously!). Using mild current, LED lights and Martyn's own firming, wrinkle-reducing products, the effects last for about 24 hours and are like Spanx for the face.

Since most of us can't even get on the waiting list for the 60-minute $450 signature facial (never mind pay for it), there are alternatives.

Most dermatologists as well as medical spas and clinics like Skin Laundry offer facials using electric currents to micro-damage collagen, which then restores itself and leaves you with brighter, tighter skin.

As for masks, I like the ones with spirulina or algae, such as the Blue Lagoon Algae Mask or Athar'a Pure Seaweed & Algae Mermaid Face Mask, which also contains Matcha Green Tea. They're messier than some others, but I think they're the best for tightening skin and giving it a little lift. The Clarins Extra-Firming Mask contains organic green banana and lemon thyme extracts to improve your skin's elasticity and firmness. You might also check out the Shiseido Firming Massage Mask, which boasts Vitamin E as a key ingredient.

Firming creams? Try Pond's Rejuveness Skin Tightening Serum or the Peter Thomas Roth Peptide 21 Wrinkle Resist Serum twice a day for a week to see some results. Though neither face masks nor firming creams can be considered "Botox in a bottle," you should see improvement in your skin's laxity and texture.

Finally, remember Norma Desmond (played by Gloria Swanson) in the 1950 film Sunset Boulevard? An army of technicians primped and pummeled her with multiple antiaging treatments, which included wearing a tight strap under her neck to bed each night to keep her neck from wrinkling.

Cut to today, when Frownies Facial Patches are designed to lessen those pesky 11 lines between the eyebrows, nasolabial folds and more. Well, at least temporarily — which may be the best any of us can hope for without saying yes to the knife.