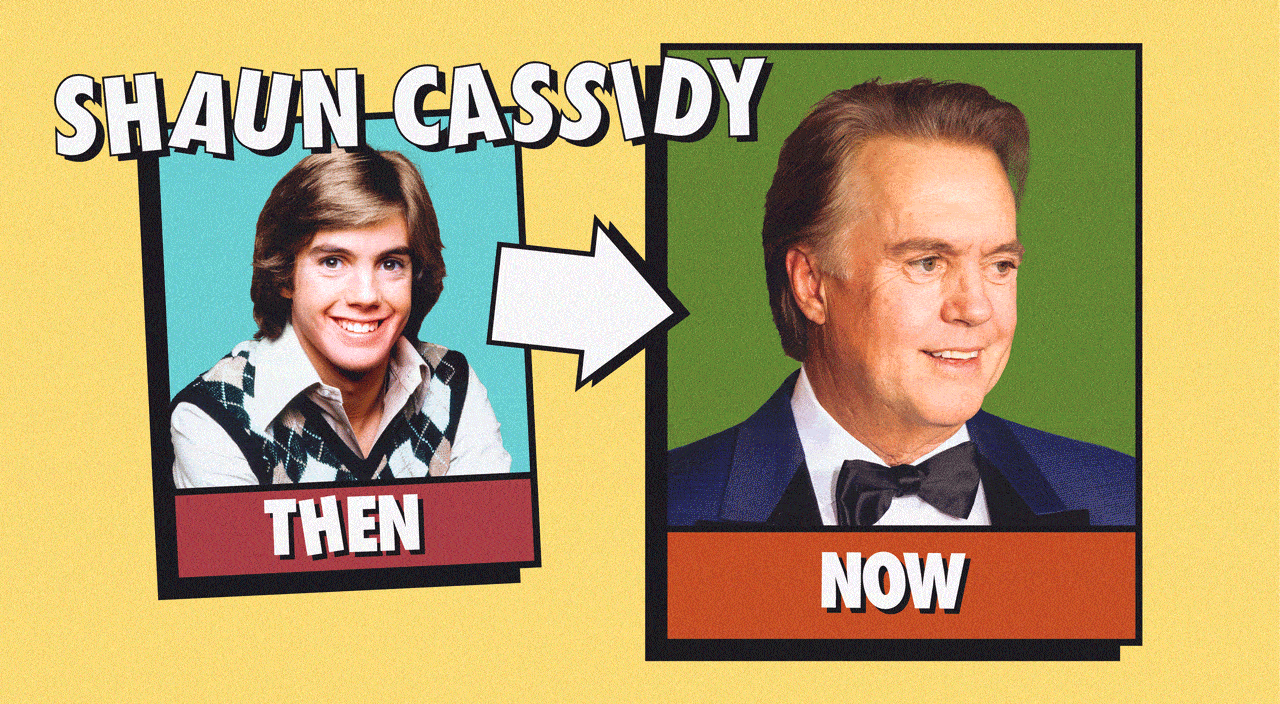 Sure, we had crushes on the boy next door and the school's star football player. But our real heartthrobs were the unattainable movie stars we saw in darkened theaters; the hotties who flickered across our TV screens; or the pretty boys whose pictures were plastered in Tiger Beat. I was lucky enough to meet my teen idol — David Jones (later "Davy" of the Monkees) — and he even jump-started my career in journalism.

It was 1963 David was starring as the Artful Dodger in the Broadway hit Oliver!  I saw the show a dozen times, and one day I approached the stage door manager to ask if I could interview David for my school paper.

I didn't write for the school newspaper, and I don't even know where the idea came from. But times were simpler, the stage manager relayed the message, and David and I went out for coffee! Later he took me to a party, offered me a Coke, introduced me as "a writer" and, when our chaste rendezvous was over, he put this star-struck teenager in a cab.

The editor of the school paper was thrilled to have my first-person account and my career — which decades later led to a job at People magazine — was launched.

David went on to the Monkees, a boy band sensation with hit songs like "I'm a Believer" and "Last Train to Clarksville" and an eponymous TV show, and in 1967 had higher record sales than Beatles and Rolling Stones' combined. Alas, Davy passed away from a heart attack at 66 years old — way too soon.

Here's what happened to some of our generation's other heartthrobs.

JOHN TRAVOLTA

John Travolta skyrocketed to stardom in 1977's Saturday Night Fever, playing Tony Manero, who boogied away his weekends in a disco. Travolta was already known for his role in TV's Welcome Back, Kotter, but the film, which earned him an Academy Award nomination, and his turn the following year in Grease, cemented his reputation as a bad-boy-who-really-was-good.  Travolta, who's scored a Golden Globe and an Emmy among his many accolades, continued to be known as a cool character in Pulp Fiction  and Get Shorty. In the aughts, he donned a wig for a hilarious turn in Hairspray  and starred in TV's The People vs. O.J. Simpson as lawyer Robert Kardashian. At 68, Travolta is chunkier than in his dancing days and he sports a shaved head. But his baby blues still twinkle — and he's still got "It." 

ROBBY BENSON

Your grandchildren may know him as the voice of the Beast in Disney's animated Beauty and The Beast.  But to our generation, Robby Benson was the ''70s dreamboat who starred in Jeremy, Ode to Billy Joe, and, of course, Ice Castles, where he skated his way into our hearts. Benson, a musician whose songs include "We Are Not Alone" from The Breakfast Club, has directed Friends and other popular TV shows. On stage, he starred in several Broadway shows, as well as an off-Broadway production of he Pirates of Penzance, where he met his wife of 40 years, Karla DeVito, with whom he has two children. Benson was born with a congenital heart defect, which he chronicled in the medical memoir I'm Not Dead …Yet!   For the last 20 years, he has been a professor of film, at, among others, NYU's Tisch School of the Arts. Unlike many of his flash-in-the-pan teen contemporaries, Robby Benson, once a teen crush, is crushing adulthood, in looks and performance.        

RICHARD ROUNDTREE       

Richard Roundtree ditched a college football scholarship after he was tapped to do some modeling, took acting lessons, and became a member of the acclaimed Negro Ensemble Company, subsequently starring as heavyweight Jack Johnson in its production of The Great White Hope. Still, it was the iconic role of Detective John Shaft that made Roundtree one of Hollywood's hottest actors. Roundtree has gone on to star in over a hundred film and TV shows, including narrating the Peabody Award-winning PBS documentary The Rise and Fall of Jim Crow. He's currently co-starring in Netflix's Family Reunion, which has just been picked up for a fourth season. "I'm constantly dealing with being called Shaft," the 69-year-old has said. "But it never ceases to blow me away, the impact that character had on my life and my fans' lives."

RICHARD CHAMBERLAIN        

In 1961, at the age of 27, Richard Chamberlain landed the lead role in Dr. Kildare. At the height of the show's popularity, he received over 3,500 fan letters a week and thePolish Communist Party switched its Wednesday meetings to Thursday because on Wednesday, everyone was home watching Dr. Kildare. After the series' 1966 cancellation, Chamberlain appeared on stage in, among others, The Night of the Iguana, and as Tony in West Side Story, as well as films such as The Towering Inferno and The Music Lovers. In the 80s, he snagged Golden Globes for TV's The Thorn Birds and Shogun. Like many screen idols of that generation — Tab Hunter, Troy Donahue, Rock Hudson — to remain popular, Chamberlain, hid that he was gay, until, at the age of 69, he came out. "Over a long period of time, living as if you were someone else is no fun," he said. Today, the still-handsome octogenarian has said that if he wrote a memoir, it would be called Lucking Out. "I've been so lucky," he has said. And who should play him? "A young Ryan Gosling."

SHAUN CASSIDY        

From the moment that his birth was announced on the front page of the L.A. Times, Shaun Cassidy seemed destined for stardom. His father (Jack Cassidy) was a Broadway matinee idol; his mother (Shirley Jones), an Academy Award winner; and his half-brother (David Cassidy) was a teen idol. "By the time I became successful at 18, (with the hit single Da Doo Ron Ron and in TV's The Hardy Boys), three other people in my family had already been wildly successful," he has said. Thus, he avoided the same pitfalls that plagued David Cassidy, whose appeal faded after The Partridge Family was cancelled and who succumbed to alcoholism-related liver and kidney failure at the age of 67. Realizing that the shelf life of a teen heartthrob is limited. Shaun pivoted to creating, writing and producing TV shows, including American Gothic, Cold Case, and New Amsterdam.

RYAN O'NEAL        

If you were a fan, depending on your age, you either fell in love with Ryan O'Neal's rugged yet boyish good looks in 1964 on TV's Peyton Place; or for his role opposite Ali McGraw, in 1970's Love Story, (for which he earned an Oscar and Golden Globe best actor nominations). Either way, the amateur Golden Gloves boxer went on to critical and box office successes in Barry Lyndon, What's Up, Doc?, and in Paper Moon, playing the father of his 9-year-old daughter, Tatum O'Neal.

O'Neal's life has been turbulent: the death of Farrah Fawcett, his wife of 30 years; a drug and an assault arrest; estrangement from daughter Tatum; and his diagnosis of leukemia, which he has successfully battled since 2001. But in the last decade, things have been on the upswing, with his recurring role on the TV drama Bones and his reunion with lifelong friend McGraw for a touring production of the play Love Letters. Most importantly, he and daughter Tatum, reconciled. And in 2020, at age 80, O'Neal was awarded a star on the Hollywood Walk of Fame.

DENZEL WASHINGTON

It's hard to believe Denzel Washington is 67. His latest movie, "The Tragedy of Macbeth," earned the actor his ninth Oscar nomination. But we've loved him in everything from "Fences," "Flight," and "Training Day."

It's also super sexy that he's been married to the same woman, Pauletta, for 38 years. They have four children.