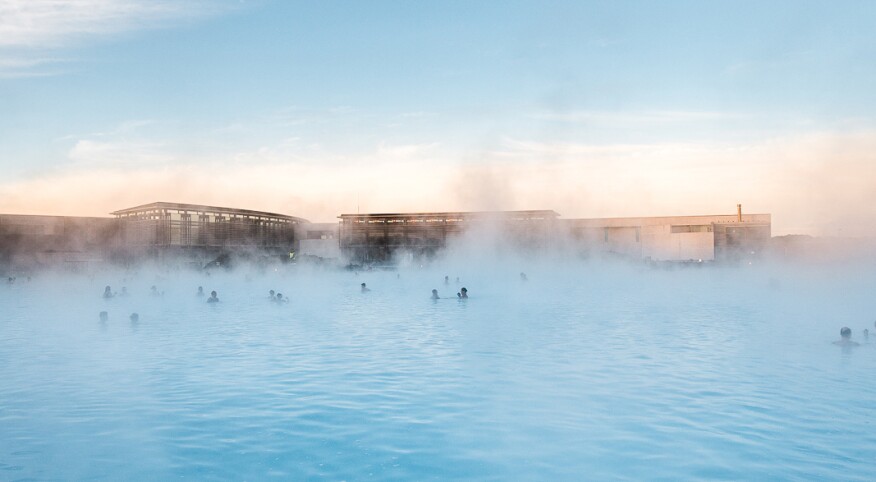 As I walk for the first time on a glacier in southern Iceland, our travel guide, Oskar Gudjonsson, advises us to "be relaxed but aggressive and walk like an angry penguin." I'd never received quite this instruction before but his advice is good: Planting your feet firmly on the ground and turned slightly outward definitely helps prevent sliding.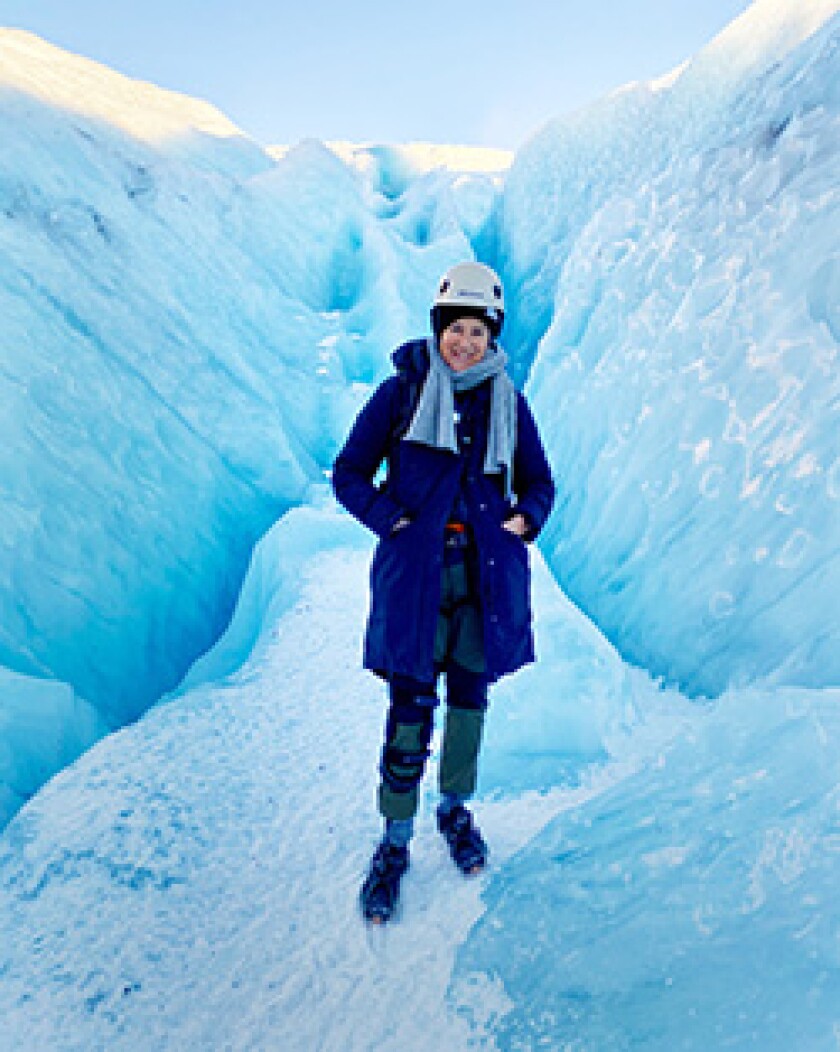 Together with 10 others on the tour through South Iceland, we strap crampons onto our boots, safety harnesses around our waists and helmets over our woolly hats. Then, ice axes in hand, we start our ascent, first along volcanic rock and then up the lower part of Falljökull, an outlet glacier. Several hours of gentle walking on a glacier is a trip highlight, but there are many others in the eight days I spend touring Iceland, where shifting light continuously alters the landscape, where — in one day — you can see bright blue crystal-like icebergs, waterfalls and also drive by volcanoes and glaciers, and admire Rorschach-like ice sculptures randomly spread out against a black sand beach.

You don't need to be super fit to do the sightseeing tour I am on, as most walks — including the one on the glacier — involve only a slight incline.

Everywhere on this island, a visitor is in a constant state of awe. Add to these natural wonders the opportunity to soak in 100-degree geothermal pools, formed by volcanic activity heating underground water that rises to the surface. This Iceland trip reminds me how being in nature keeps us inspired and happy and calm.

Here are options for what to do and see on your own voyage to the country called "the land of fire and ice."

The Golden Circle is a popular tourist route. Starting and ending the capital of Reykjavik, the circular path winds through three major attractions including the UNESCO World Heritage Site Thingvellir National Park, where Iceland's first parliament was held in 930 A.D. This is also the setting for many scenes in the TV series Game of Thrones, one of the most popular shows in television history.

Another must-see is the Haukadalur geothermal field. This is the site of two famous geysers, the rarely erupting Geysir and Strokkur, which shoots boiling water and steam some 50 feet in the air every five to 10 minutes.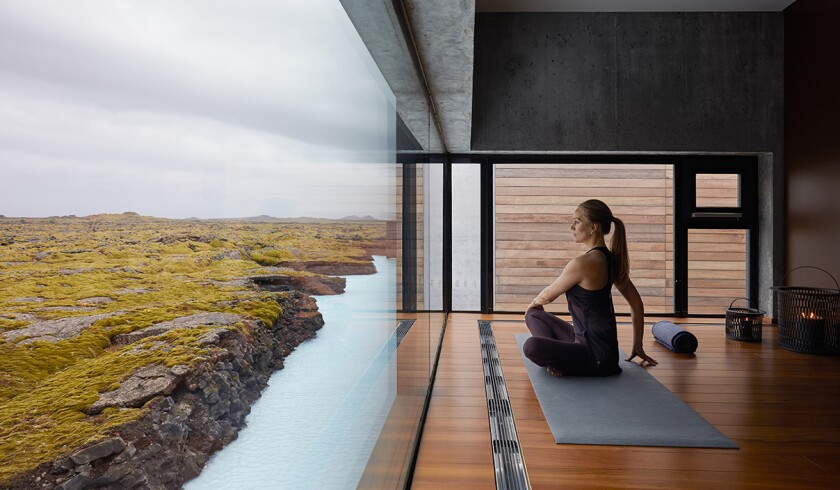 The Blue Lagoon is the best-known attraction in Iceland. Its man-made, milky blue geothermal pool is rich in minerals, and a beautiful place to soak and soothe. After a relaxing day, you can stay overnight at the Silica Hotel, just a 10-minute walk from the Blue Lagoon or at the more luxurious five-star Retreat Hotel.

Reykjavik also boasts Sky Lagoon, thermal spa that may be even more beautiful than the Blue Lagoon because of its location overlooking the North Atlantic Ocean. Or if you want a less expensive, more local experience, greater Reykjavik has 18 public outdoor swimming pools with hot tubs, where you can hang out with the locals. Most geothermal pools and spas in Iceland are open year-round.

About two-thirds of the country's population of 360,000 is concentrated in the greater Reykjavik area, making it the hub for tourism, and residential life. The temperature in Reykjavik hovers around 35°F in winter, and about 54°F in summer months. Bring scarves and hats along with thick outerwear, as the country is also one of the windiest places on the planet!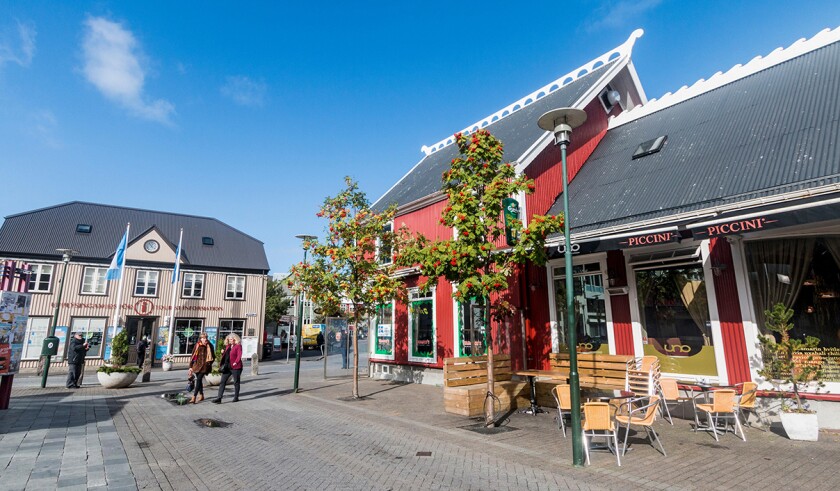 Along with cool weather, Reykjavik has a very cool and vibrant nightlife, galleries and museums and lots of shops filled with local wares like hand-knit Icelandic sweaters. It seems at every turn there is beautiful architecture, like the 245-foot tower of Hallgrimskirkja, the oldest church in Iceland.

Food options are varied but can be expensive, especially if you're the daring diner who goes for shark, smoked puffin breast and grilled horse tenderloin. Or, you can veer toward the more affordable dining spots for the country's signature lamb hot dog, a bowl of meat soup and freshly caught fish such as cod and haddock.

Southern coast

Classic stops along the coast beyond the Golden Circle include two major waterfalls, the impressive Seljalandsfoss and the Skógafoss, where, on my Exodus Travels tour, I walked up 370 stairs and gazed down onto a field that was glowing golden in the setting sun.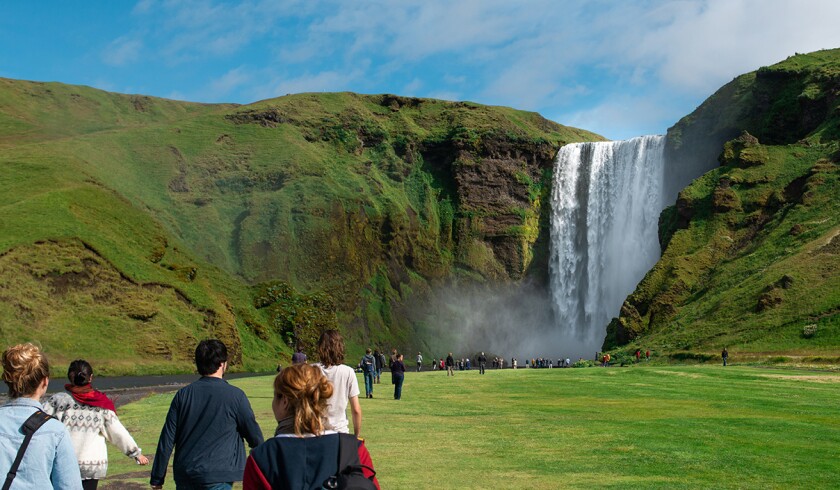 We also visited Dyrhólaey, the site of a castle-like lighthouse and a massive black arch made of lava that extends out into the sea. And we stopped at the Jokulsarlon Glacier Lagoon, filled with icebergs jutting out of the water, like turquoise crystals glistening in the light.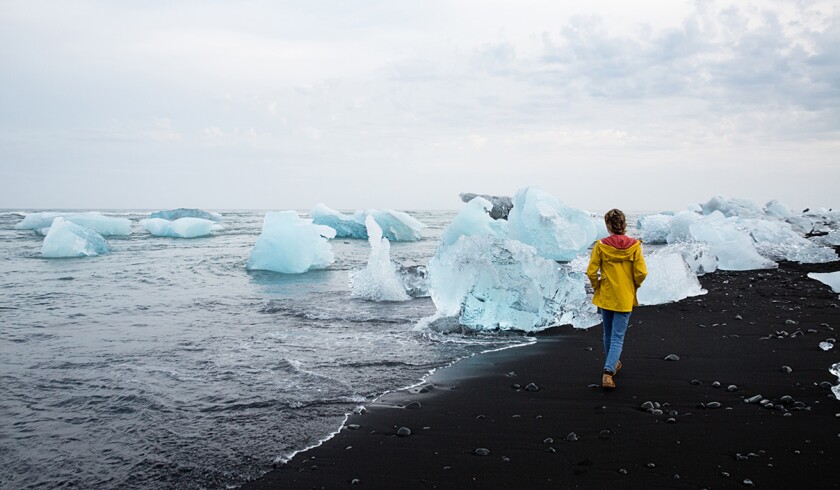 Wherever you choose to travel in Iceland, know that you will be wowed by many shades of light reflected on spectacular ice and rock formations that appear almost otherworldly.

Tips for travel

With multiple daily direct flights from several major U.S. cities to Reykjavik, Iceland is easily accessible.


For all-inclusive tours that include travel, sightseeing and accommodations, book with a reputable company like Exodus Travels, Backroads or Kensington Tours.

Take a free walking tour of Reykjavik to familiarize yourself with the city.

Reserve tickets ahead of time for popular tourist attractions like the Blue Lagoon, as they fill up fast.

While Iceland can be expensive, here are some ways to save: Don't waste your money on bottled water — tap water is great. Shop at one of the less glamorous but more affordable Bónus supermarkets, where you can buy ingredients for picnics. And if you have a buffet breakfast at your hotel, take the leftovers for lunch. Find accommodations that have access to a kitchen, where you can refrigerate foods and prepare some of your own meals.
Want to find out more about great destinations for women traveling solo? Just go here.

Have you ever been to Iceland? Would you like to go? Let us know in the comments below.