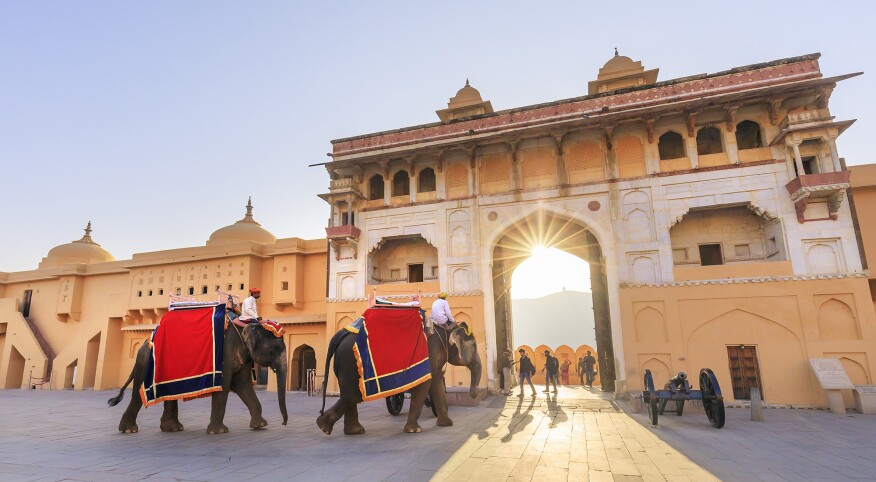 When I was a small child, my glamorous great-aunt JuJu visited us in between her world travels. She was a Zsa Zsa Gabor look-alike with a platinum up-do, thick false eyelashes and a curvaceous figure squeezed into tight off-the-shoulder black dresses.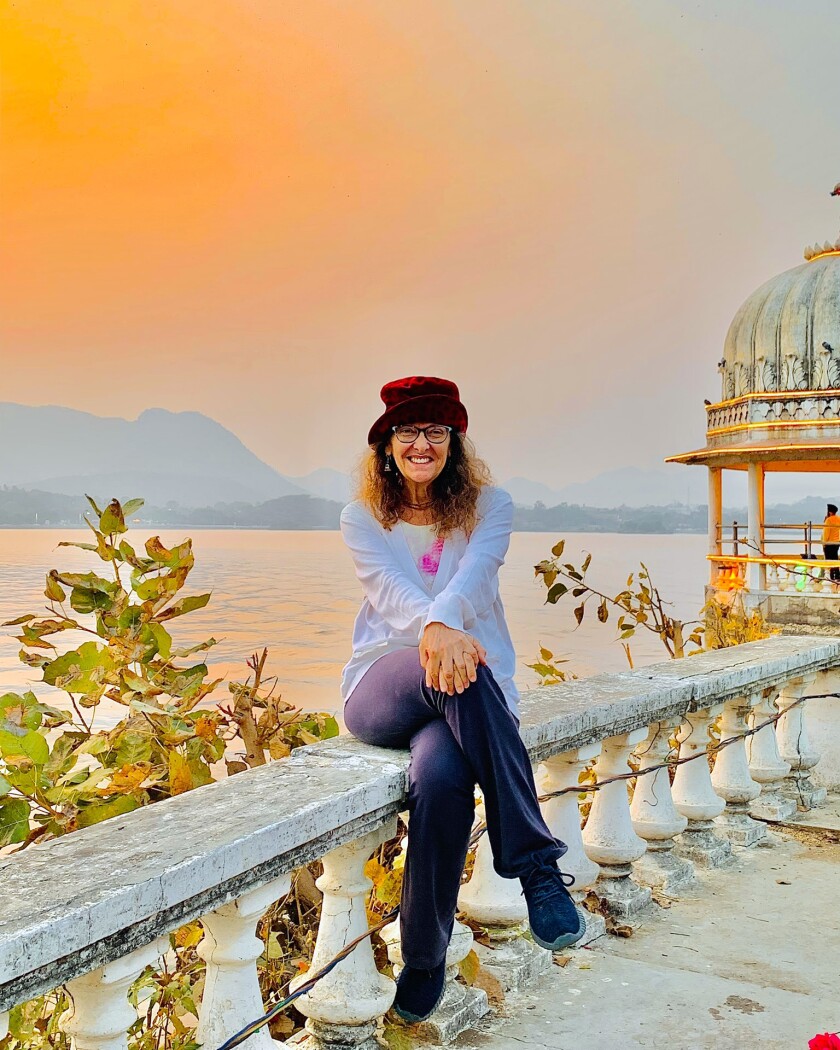 Our family vacations were limited to road trips and, intrigued by her exotic travels, I asked JuJu about her favorite place. Without hesitation, she said, "India." Her glowing remarks stuck with me.

Whereas my extravagant great-aunt stayed at palatial hotels, I'm a budget traveler dressed in leggings and gym shoes. Regardless, our love for the Indian people, culture and land is the same.

The Golden Triangle

First Corner: Agra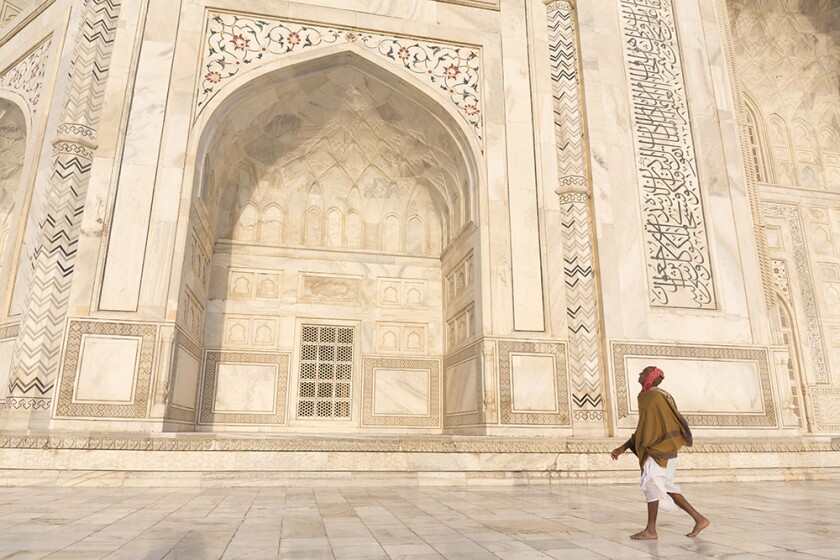 A top pick for many older Americans is India's Golden Triangle. JuJu gushed about Agra's Taj Mahal. Twice I visited the grandiose mausoleum, which attracts 7 million to 8 million visitors every year. A guided tour is a must as the story behind the opulence reads like a best-selling romance thriller. Spoiler alert: The emperor enlisted some 20,000 laborers to build a 240-foot-high memorial for his third wife, known as Mumtaz Mahal. Shah Jahan's beloved died in 1631 at age 38, just after giving birth to their 14th child.

Second Corner: Delhi

The Indira Gandhi International Airport has more than 1,000 daily flights into Delhi, one of the most polluted cities in the world. Bypass some of the congestion and unbreathable air at these three peaceful and meaningful places of respite.

Pay tribute to Mahatma Gandhi at the Raj Ghat memorial, located away from the urban bustle at the Yamuna River. Enjoy the gardens and pathways interspersed with Gandhi quotes. Sit on a bench to read poetry or Gandhi's autobiography, The Story of My Experiments With Truth. Pray or meditate at the eternal flame that symbolizes the nonviolence movement leader's everlasting mark on this world.

Also near the Yamuna is a modern mecca for religious harmony and unity, reflection and wonderment. The Lotus Temple, or Baha'i house of worship, was designed by architect Fariborz Sahba. The temple takes shape as a 112-foot-high white marble lotus flower which symbolizes purity, tenderness and the divine. Inside, long rows of wooden benches accommodate 1,300 people. The house of worship is located on a 26 1/2-acre gated complex with nine blue pools extending from the stark white lotus.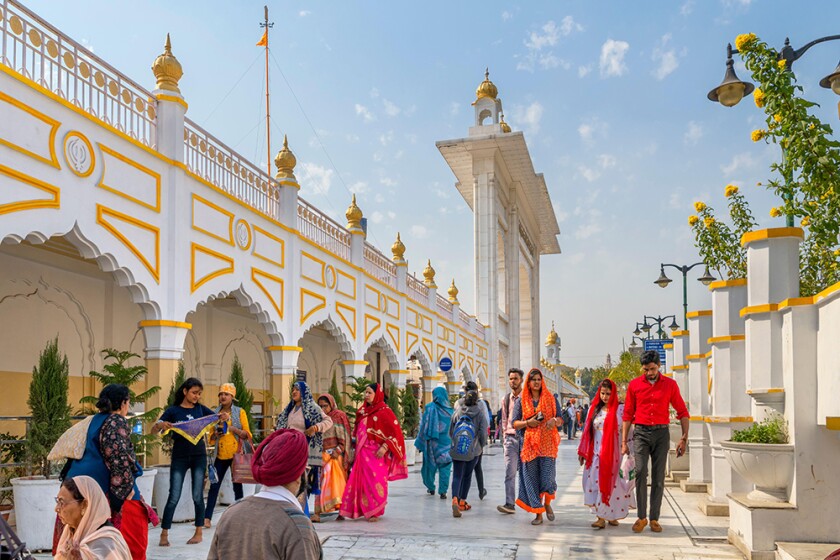 The Gurudwara Bangla Sahib is a Sikh temple with a grand sarovar, or sacred pool. Many find a deep sense of serenity after taking off their shoes, putting on a head covering and entering this holy shrine. A towering golden dome and multiple minarets provide stunning contrast to the white exterior of this intricately carved marble masterpiece. There's no entry fee, and guests of any faith can visit 24/7.

Don't rush through these Delhi top picks. Savor every sight and take breaks for sumptuous meals.

The nearby LaLiT is a luxury hotel with multiple dining options. A pan-Indian-themed fine dining restaurant, the Baluchi at LaLit features the Naan'ery bread bar.

Third Corner: Jaipur

Jaipur, called the "Pink City" is a four- to five-hour drive from Delhi. The air is still thick with smog and traffic can dreadful but a visit to Jaipur (population 4.2 million) is one of India's most iconic. Following are my top tranquil spots there.

The Amber Palace, also known as the Amer Fort, is a Mughal and Rajput masterpiece reminiscent of the Moorish Alhambra in Granada, Spain. Completed in 1599, its maze of courtyards, manicured gardens and stairwells weaves through rose-colored sandstone and white marble buildings. The ruling families entertained guests in lavish fresco-lined living quarters underneath cupolas. The royalty luxuriated in Turkish baths equipped with hot and cold water, and summer living quarters featured "air-conditioning" created by water cascading down perforated marble walls. One of the most memorable rooms is the hall of mirrors built so the queen could "stargaze" at night without leaving her quarters.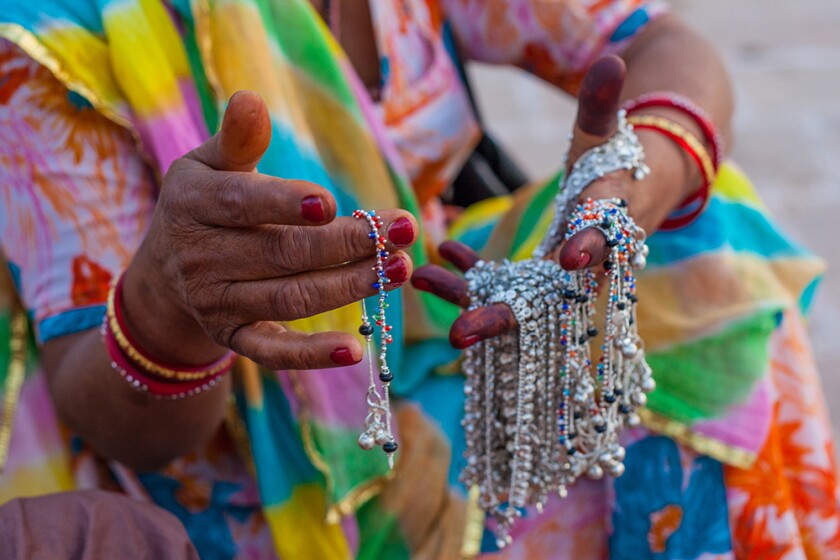 The grounds and architecture of Gaitore KiChhatriyan are a chosen destination, as it is somewhat secluded and there are no hordes of tourists here. From the moment I arrived, I was almost in a trance, experiencing an unexplainable soothing energy. Instinctively, I whispered a mantra and drifted into a meditative state. Much later, I learned that gaitore means "resting place of the departed souls." This magical area was the royal crematorium for a Rajput clan that ruled in the region. The founder of Jaipur designated the site in the 18th century.

Beyond the Golden Triangle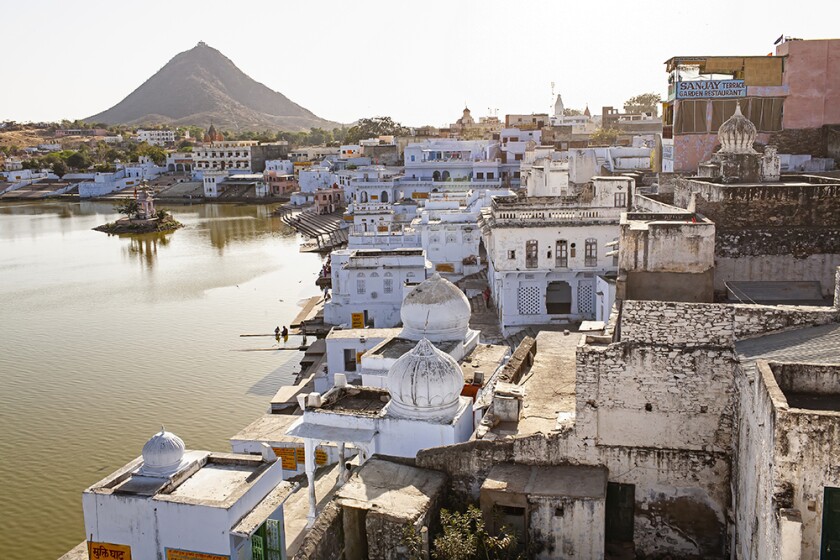 For those wanting to venture outside the triangle, Pushkar is paradise. A 2 1/2-hour car ride west of Jaipur, there's minimal air or noise pollution. Mentioned in the sacred Hindu Mahabharata, Pushkar is a city filled with temples. There are 52 ghats, stairs for bathing access, leading to an inviting lake that the city wraps around. It's a perfect place to unwind, stroll and soak up India's glories.

Travel Tips

Even though English is an official language, don't expect everyone to speak or understand it. Bring a good dictionary and study up on common terms you will need.

Skip local rickshaws and taxicabs unless coordinated through your tour guide. Personal drivers, who can be booked through your hotel or tour operator, are better inexpensive options. And know that travel can take a long time given traffic and road conditions. You will get used to sharing the roads with cows, the animal held sacred in Hindu communities though largely ignored, as herds freely roam.

Women should wear loose clothes that cover shoulders and legs. And never walk alone at night.

Avoid uncooked foods and street food, and never drink tap water or drinks that may be made with non-bottled water.

Bring several N-95 masks for COVID precautions and to filter out airborne contaminants.

To ensure maximum comfort and safety, and avoid long tourist lines, work with a reputable agency to book an all-inclusive trip that covers accommodations, transportation, activities, guides and meals.

A trip to India is an unforgettable experience that awakens all the senses, from the scents of aromatic spices in sambar (spicy lentil stew), dosas (crepes) and the rich palak paneer (Indian cheese in a spinach curry) to the vision of women gracefully moving in colorful and twinkling saris that will spark a desire to spice up your own wardrobe. The sounds of people chanting prayers and the Bollywood tunes blaring from everywhere will forever be etched in your memory.

India can be extravagant yet very affordable, with a range of all-inclusive packages offered by reputable tour operators found online. Many non-tourist-oriented restaurants sell full meals for just a few dollars and hiring a personal driver for a full day typically costs under $50. Finally, always book airfare as early as possible and use apps with fare trackers.

Just for you! The top new cruises for 2023! You'll want to read this!


Have any of you ever been to India? Would you love to go? Let us know in the comments below.