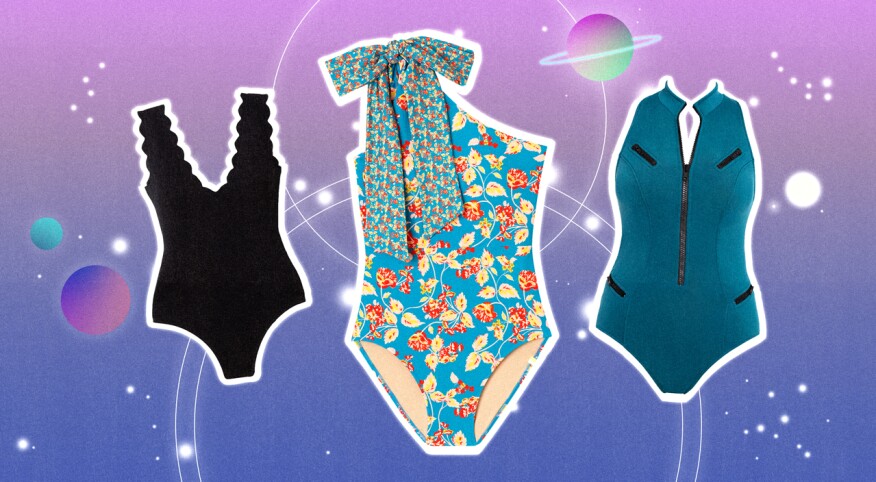 Once relegated to the comic pages of newspapers, horoscopes and astrology have infiltrated the online world of fashion forecasters. Now, what's in the stars can guide what's in our closets.

Mainstream retailers like Nordstrom and Saks Fifth Avenue, plus venerable publications such as Glamour and British Vogue, have embraced the notion in blogs and other digital posts.

Whether you swear by it or wink at it, your zodiac fashion style is out there. Are you a trailblazing Aries or a practical Virgo? And what does that mean for summer's most stressful purchase — the swimsuit?

We look at the stars, the traits and the trends to predict your most suitable swimsuit for 2023. Use these suggestions to guide purchases at your favorite retailers, outlets and discount stores. As we've learned with online shopping, prices can change in the blink of an eye. We believe in pleasant surprises, so prices may be lower but are seldom, if ever, higher.

Earth Signs

The Dates

Taurus: April 20 through May 20

Virgo: Aug. 23 through Sept. 22

Capricorn: Dec. 22 through Jan. 19

The Traits

Earth signs take a more grounded approach to life, appreciating stability and routine. When it comes to fashion, that translates to a wardrobe of practical staples, as astrologist Alice Bell writes on Saks' blog, The Edit. Mix-and-match separates are especially appealing to this trio. While Virgos may have dozens of variations of the same essential style, Capricorns take it up a notch with a fresher spin on the classics, according to the AstroTwins in "How to Dress for Your Zodiac Sign" on Nordstrom's blog The Thread.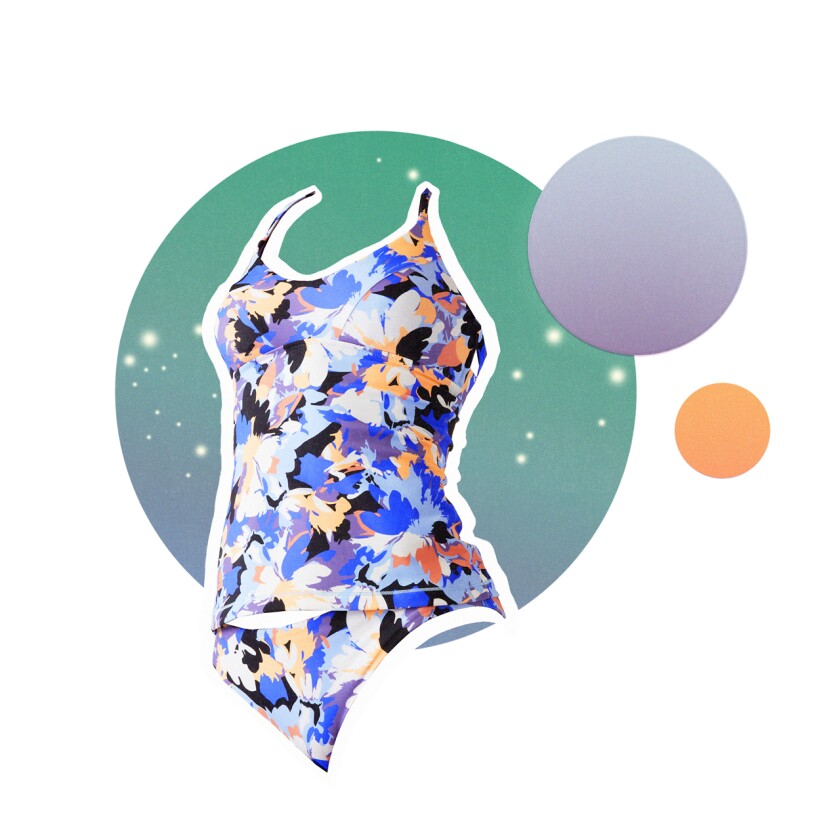 The Swimsuit

For earth signs, the versatile tankini is an ideal partner. With its longer top and high-waisted bottom, this two-piece alternative looks like a tank suit but can split apart to mix and match with coordinating prints or as color-blocked solids. Practical-minded earth signs also will be drawn to how easily the tankini can be peeled off when wet.

Athleta offers several options, including the Square Neck Bra Cup Tankini, Triangle Tankini and Hampton Bra Cup Tankini, all of which coordinate with a range of swim bottoms ($25-$80 each piece, athleta.com).

Details such as shirring across the torso add visual interest and help camouflage lumps and bumps. Eco-minded earth signs will like that many of these pieces are made with recycled nylon that also dries quickly.

Another classic with a twist is the Mesh Wrap Bandeau Tankini, which comes with detachable straps for added versatility, and matching swim briefs ($15-$54 each piece, SwimsuitsForAll.com).

Big supporters of researching their choices, those born under the earth signs will appreciate the positive reviews this bestseller earns. "Great fit!!" raves Nancy M., 64, from North Carolina. "I love the fit of this top. It is comfortable and very flattering."

Fire Signs

The Dates

Aries: March 21 through April 19

Leo: July 23 through Aug. 22

Sagittarius: Nov. 22 through Dec. 21

The Traits

For the fire signs, it's all about making a statement. They are the bold ones who are skilled at leading the way with trends and taking a leap of sartorial faith, according to Meghan Rose in Glamour's "Fire Signs, Explained." Aries are fearless when it comes to debuting a new look while Leos are festive and flamboyant, and Sagittarians eclectic, write Ophira and Tali Edut, a.k.a. the AstroTwins, the identical twins who are the astrologers and matchmakers for Amazon Prime Video's Cosmic Love.

The purportedly brave nature of the fire signs propels them to take risks and try new experiences. It makes sense that strong colors and embellishments create the wow factors that attract the fire signs.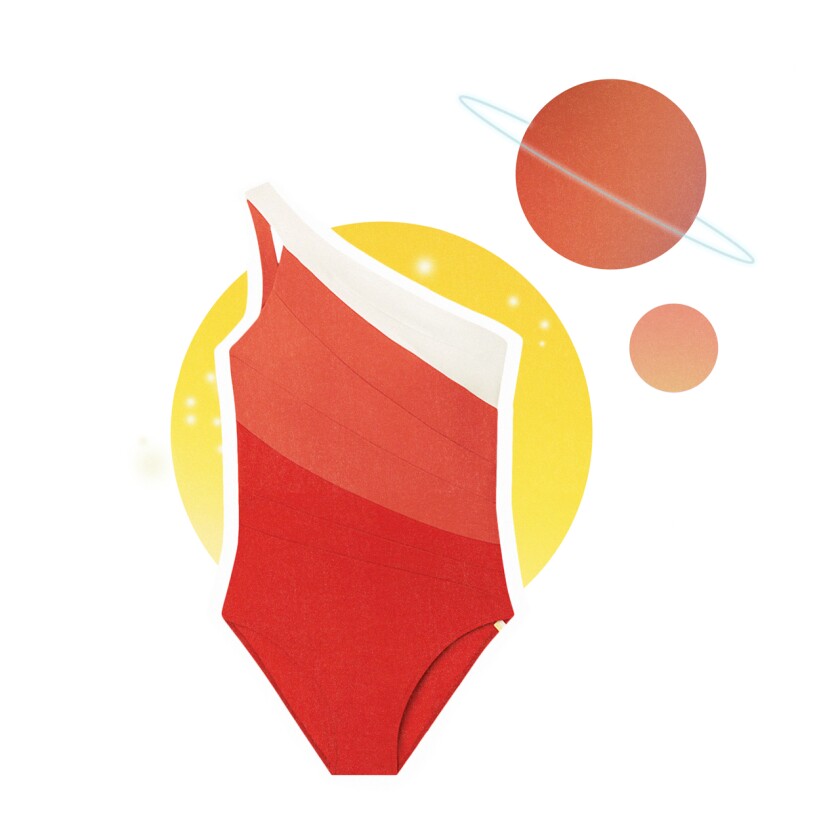 The Swimsuits

Statement-making fire signs ready to embrace two of the season's hottest trends can find them in versions of the Sidestroke, a perennial bestseller in the Summersalt collection. The original style features an asymmetrical one-shoulder design, while the newest has a 3D bow ($95-$115, summersalt.com).

With ruching and color blocking to distract from perceived shortcomings, the Sidestroke was deemed the "Unicorn of Swimsuits" by the Today Show in 2018 and has earned Elle magazine's top honors for the "#1 most wildly flattering one-shoulder style."

Adds repeat customer Jill S. in her five-star review: "The compression is great at holding in the muffin top and the fit is perfect."

Another hot spot for trendy fire signs is the Mango brand, where you'll find cutouts like flower-power petals punched from a one-piece, camouflaging textures, 3D embellishments and elegant scallop edging on a fiery red maillot ($80, mango.com).

As an added bonus, several styles are made of recycled polyester obtained from textile waste, marine litter or PET plastic bottles.

If there ever was a zodiac sign meant for a bikini, it would be the fire signs. These fearless women can find their match in bikini brands like La Blanca and Becca, which provide both sass and support. Tops and bottoms are sold separately for a more customized fit ($32-$98 each piece, nordstrom.com).

Air Signs

The Dates

Gemini: May 21 through June 21

Libra: Sept. 23 through Oct. 23

Aquarius: Jan. 20 through Feb. 18

The Traits

Like the wind, those born under the air signs can't be bottled up in one place. Variety and versatility are their fashion requirements, as the AstroTwins explain on the Nordstrom blog. Flowing with the wind can also mean veering toward the wilder, bolder side.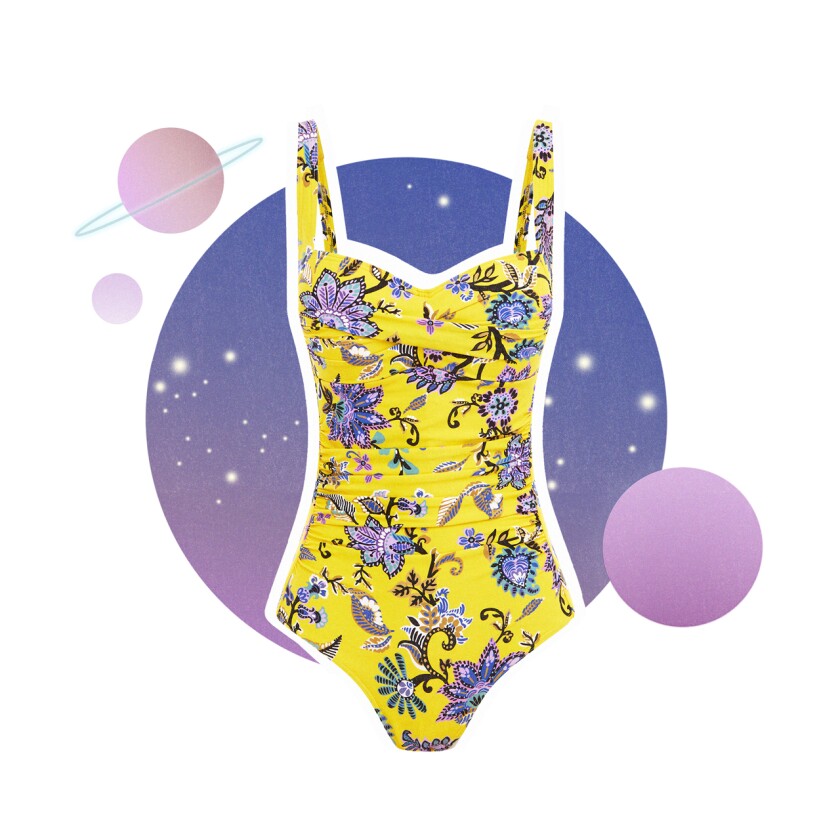 The Swimsuits

Reversible and multi-way styles that do double duty are ideal for the air signs. But bold prints really set them apart at the beach. The Sunsets collection splashes dramatic patterns like the blue Kailua Bay print or the orange-and-yellow Palace Garden print across a range of two-piece options, including skirted bottoms ($72-$98 each piece, barenecessities.com).

Aussie brand Sea Level delivers retro '70s nostalgia with its Carnivale print in bright blue or lemon, while stylized botanicals define its Retreat print in teal or olive. These one-piece suits also feature ripples of ruching, power-mesh support and recycled nylon ($130-$140, sealevelaustralia.com).

Water Signs

The Dates

Cancer: June 22 through July 22

Scorpio: Oct. 24 through Nov. 21

Pisces: Feb. 19 through March 20

The Traits

Those born under the water signs tend to be cautious and seek comfort, writes Meghan Rose in Glamour's "Water Signs, Explained." Whether in life or fashion, they aren't the type to throw caution to the wind. While black is Scorpio's signature hue, Cancers favor pearly white and Pisces prefer anything iridescent. Not surprisingly, astrologers do say that those with water signs — like Pisces the fish — do love the water! And that makes the right swimwear a summer essential.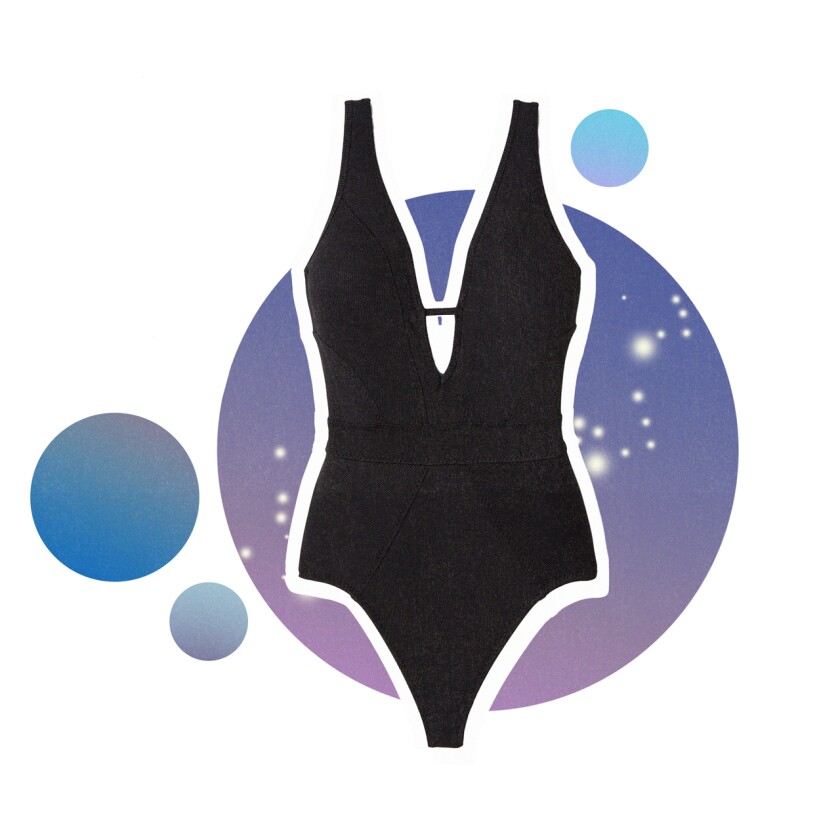 The Swimsuits

Comfort is a vital necessity for the water signs. Who wants to be pulling up straps and tugging down bottoms during all that time spent at the beach or in the pool? Sporty cuts like a sleeveless, zip-front one-piece with scuba styling are a great option and can be found at online retailers from Amazon to Miraclesuit to Skims ($24-$194). Equal parts cautious and sexy, black swimsuits appeal to the water signs as the summertime equivalent of the Little Black Dress.

Retailers such as Lands' End SwimsuitsForAll.com and EverythingButWater.com recognize the appeal of little black swimsuits and have carved out LBS boutiques.

Now that you know your zodiac fashion style, you're set to dive right in on your next swimsuit purchase and put star power to the test.

For more figure-flattering swimsuits for the summer of 2023, go here.

Where do you buy your swimsuits? Let us know in the comments section below.