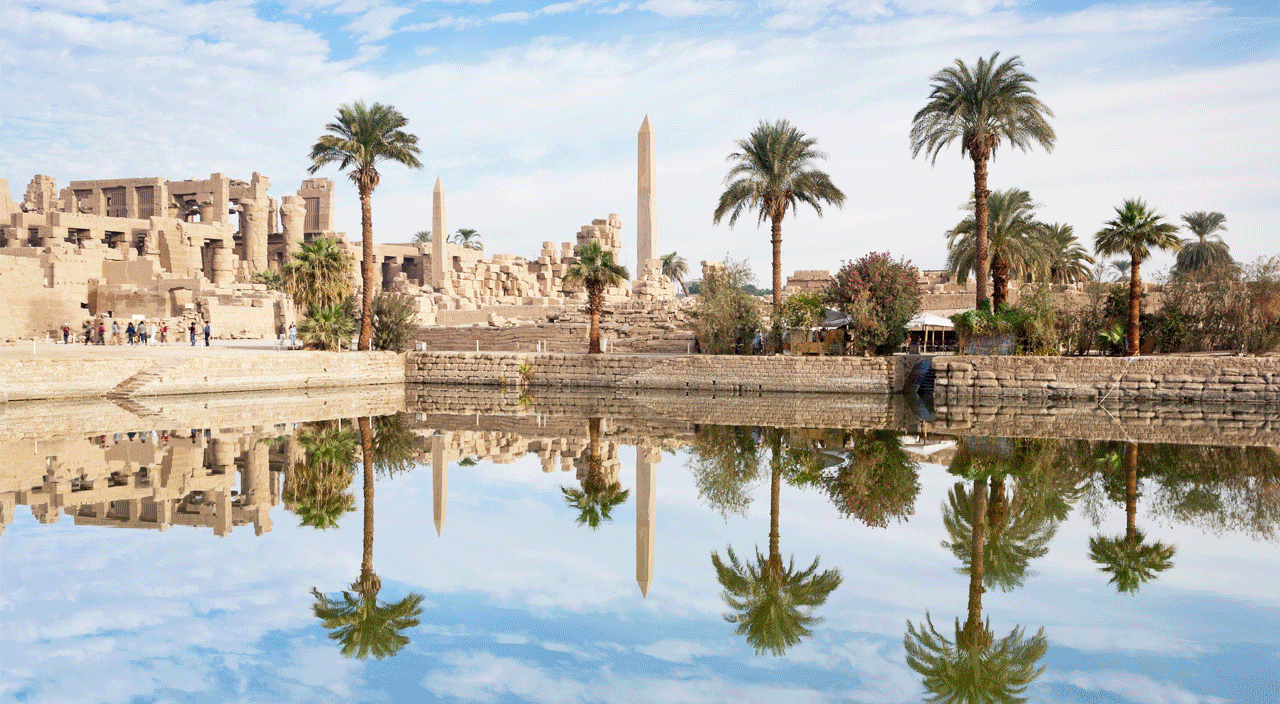 Don't buy into the notion that women shouldn't travel alone! Women of all ages are out exploring the world, and many don't bring a travel companion. While some do prefer to adventure alone, others discover the joy of travel groups offering women-focused tours.

"Many women ages 55 and older are experiencing changes in their lives," explains April Merenda, cofounder and president of Gutsy Women Travel. The women may have relocated or may be empty nesters, widowed, or going through a divorce. Merenda adds that all of these examples provide an opportunity for women "to broaden their social circle and share travel experiences with other women who may be going through similar situations."

To help plan your next journey, consider these group tours designed for women travelers.

Gutsy Women Travel

Since its inception in 2001, Gutsy Women Travel has hosted more than 500 group trips, with over 5,000 travelers, to Japan, Italy, Alaska, Morocco, Africa and other global destinations. Catering to a 100 percent female customer base — approximately 90 percent of them age 50 and older — Gutsy Women offers an intimate experience, with no more than 16 participants per trip and sometimes as few as eight to 10.

Meredith Holland, 71, took her first trip with Gutsy Women in 2005. "I couldn't find women friends who wanted to travel overseas, and I didn't want to go alone," explains Holland. "There's a different flow with women-only trips — the life experiences, the bonding and the energy."

El Camino Travel

Operating in 14 countries, this company was launched in 2014 by industry veteran Katalina Mayorga. Initially focusing on traditional small-group travel, El Camino changed its focus when Mayorga saw the pain points of women travelers who prioritized safety and valued immersive experiences but lacked options.

"Traveling in a group, they have the safety and the comfort of being in a pack. They can fully immerse themselves in the destination," says Mayorga.

For example, a big piece of Colombia's culture is the nightlife filled with music and dancing she says. "As a solo female traveler, it's a lot harder to enjoy that part of that culture. Being with a group, they can." Another benefit of group travel is that tour operators are able to offer more affordable prices, making global adventures more accessible to a wider audience.

"The biggest growing demographic is ages 55-plus," notes Mayorga. "They want to live their second best life. They've raised their kids, and now it's time to put themselves first."

Jane Sheffield, 70, did just that when she booked El Camino tours to Colombia (2019), Mexico (2021) and Nicaragua (2023). "I chose a woman-focused group tour as I find women bond more easily and have similar interests," says Sheffield. "And there's no competitiveness over men or couples sticking just to each other and ignoring others in the group."

Macs Adventures

Marking its 20th anniversary, Macs Adventures has hosted more than 200,000 travelers all over the world and organizes self-guided walking, biking and adventure tours. With 62 percent of its customers identifying as female (and more than 80 percent of them 50 and older), Macs understands female travelers. Self-guided tours give you the freedom to travel where you want, when you want, with whomever you want, all within the safe-route guidance of the tour operator.

Marnie Appelhans, 78, raves about her five Macs trips. "I've hiked Tyrolean Alps with my spouse, then met friends in Passau for biking along the Danube to Vienna," she recalls. Another time, she and her travel companions hiked the Alta Badia in the Dolomites, biked around Lake Constance and then biked the canals of Brittany. "With Macs." Appelhans says, "you can go at your own pace and organize your own group with friends."

Trafalgar

With over 75 years in business, Trafalgar operates more than 300 tours in more than 70 countries — some with 40 guests, others no more than 17. Female travelers comprise nearly 60 percent of its customer base, and 60 percent of them fall between the ages of 50 and 70.

"We strive to give women the chance to travel solo yet not alone by providing in-depth itineraries with expert guides, bucket-list experiences and like-minded travelers that lend to a fulfilling, worry-free experience," explains Melissa Da Silva, president of Trafalgar, North America.

Inspired by its large base of female travelers, Trafalgar introduced 11 women-only trips. Last fall, Johanna Read, 52, who lives in Vancouver, British Columbia, traveled on Trafalgar's first all-women tour in Egypt with 12 women in their 30s through their 80s.

"Our group leader made a point of highlighting the women-centered stories of ancient Egypt's politics and religion and of modern Egyptian life," Read explains. "We helped change a few attitudes and, perhaps, livelihoods as we sought out female shopkeepers and local experts … Best of all, there was no one mansplaining and trying to show they knew more than the guide!"

Intrepid Travel

Launched more than 30 years ago, Australian-based Intrepid offers more than 1,150 trips every year on every continent. Of their clients, 65 percent are women, with 45 percent age 50-plus. Recently, Intrepid enlarged its Women's Expeditions (averaging 10 travelers per trip), which are now going to Morocco, Jordan, Iran, Turkey, Kenya, India and Nepal.

"Each women's expedition, guided by local female tour leaders, was created to break the barriers of traditional tourism," explains Matt Berna, Intrepid Traveler's president of the Americas. "This offers a deeper understanding of female culture in more conservative destinations not typically feasible in mixed-gender settings, with the overall aim to encourage female empowerment and connect women from all walks of life."

In her mid-50s, cancer survivor Liisa Ladouceur embarked on the India: Women's Expedition last fall. "It took about five minutes into introductions to reveal I was on my first big trip after cancer," she recalls. "That's what I love about Intrepid tours — they truly are a shared experience. In my group were birthday milestones, lifelong bucket lists and someone on their first solo trip ever. What we all had in common was that we were all here, now, and about to have a grand adventure together."

Here's to girl power!

Photo credits: Temple of Amun-Re at the Temples of Karnak, Egypt: Paul Panayiotou/Getty Images; Gutsy Women Pioneers travel to Reykjavik, Iceland: Courtesy Andrés Vallejo; Streets of Walled City of Cartagena, Colombia: Courtesy Lerina Winter/El Camino; Trailside apple juice, Lake Constance, Switzerland: Courtesy Dennis Appelhans

Have you ever traveled with a tour group? Where did you go? Let us know in the comments below.