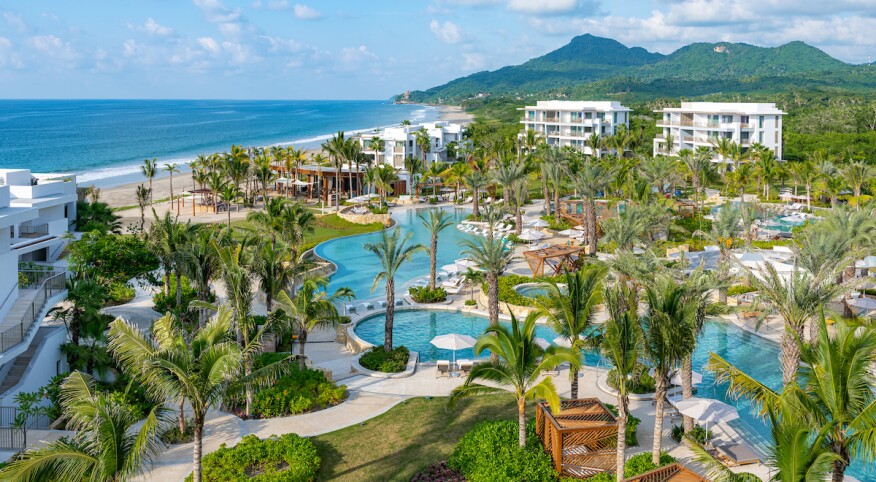 Do you ever come home from vacation needing another vacation to destress from your trip? We've all been there — travel snafus (especially this past summer!), overplanned schedules, failure to disconnect from work, disappointing lodging.

That's why, like many travelers, you might be considering a wellness-focused getaway — someplace where you can truly prioritize your physical, emotional and mental well-being. But how can you ensure success in planning — and truly enjoying — your wellness escape?

For starters, you need to pick the right place. Then you need some solid strategies to keep worries and hassles at bay. Read on for suggestions on both.

Wellness-Focused Destinations

Whether you want to stay stateside or travel abroad, let these idyllic destinations, at a range of prices, inspire your top picks for wellness travel.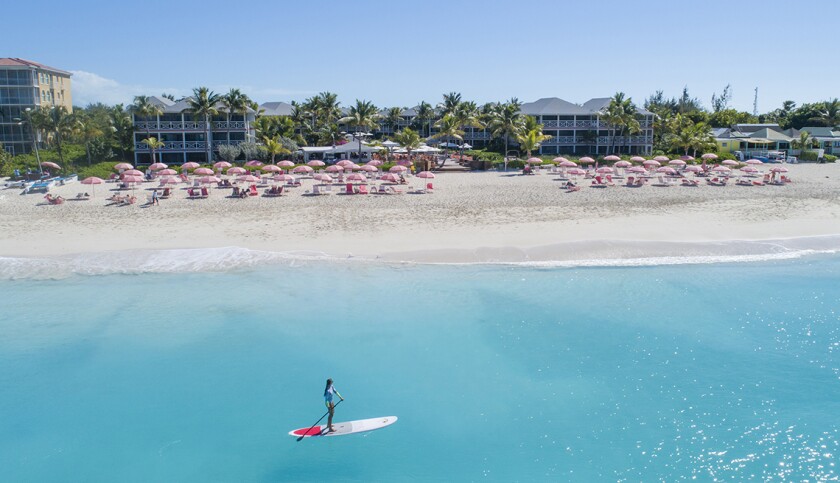 Ocean Club Resorts (Turks and Caicos)

Get mesmerized by the word's bluest water in this bucket-list island destination. Tucked along the stunning Grace Bay Beach, this two-property resort offers tennis courts, pampering treatments via Spa Tropique, locally sourced cuisine and complimentary bicycles. But the real wellness star? Access to loads of water sports: kayaking and stand-up paddleboarding (both onsite and complimentary), as well as snorkeling, scuba diving and parasailing via local vendors.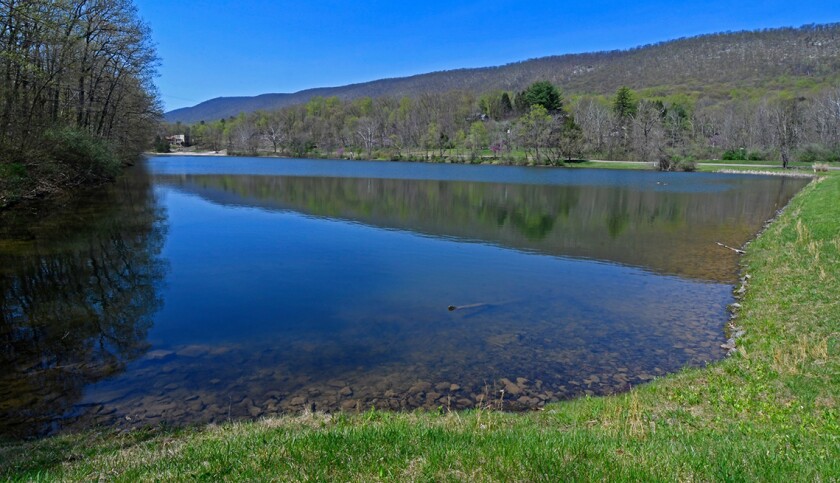 Coolfont Resort (Berkeley Springs, West Virginia)

Drawn to cooler destinations during the winter? Head to this iconic West Virginia resort, with a mix of indoor and outdoor experiences to fuel your well-being. While you can enjoy swimming laps in the indoor, heated saltwater pool or relaxing in the sauna, step outside for a "nature reset." Nestled at the base of Cacapon Mountain, Coolfont offers a tranquil, woodsy setting, as it's surrounded by hiking trails and a picturesque 12-acre lake — perfect for morning walks, bird-watching and mindful meditation. Cozy up in a room at their lodge or stay in one of the private A-frame chalet cabins dotting the property.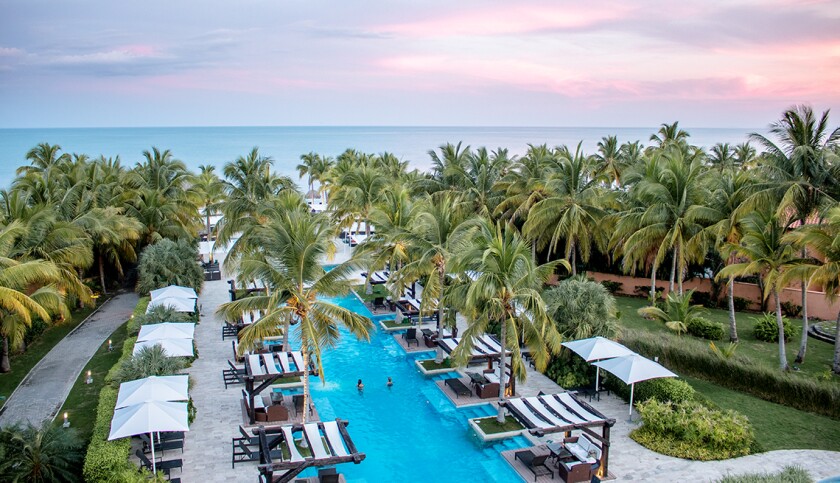 Buenaventura Golf & Beach Resort (Panama)

Tucked into the Riviera Pacifica region, this tranquil, 400-acre resort packs in wellness amenities, including seven swimming pools, bike trails, a golf course, horse stables, tennis courts and a fitness center. Indulge your spiritual side at an intimate house of worship or feed your soul through resort-promoted community volunteer projects. Unwind with ancestral treatments at Corotu Spa, such as the gemmotheraphy treatment using iron-rich volcanic beach sand and thermal mud from the thermal wells of the Valley of Antón.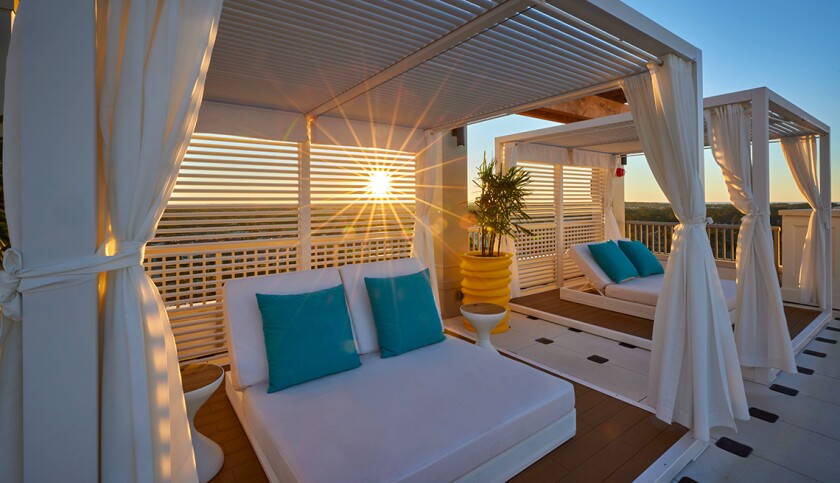 Hotel Effie (Sandestin, Florida)

As part of the expansive Sandestin Golf and Beach Resort in Florida's Emerald Coast, Hotel Effie provides a smorgasbord of wellness offerings. Choose from practicing rooftop yoga, taking a long ride on one of the complimentary bicycles or wandering along the onsite nature trail, Bonus: Enjoy delectable cuisine at Ovide with James Beard Award–winning chef Hugh Acheson at the helm.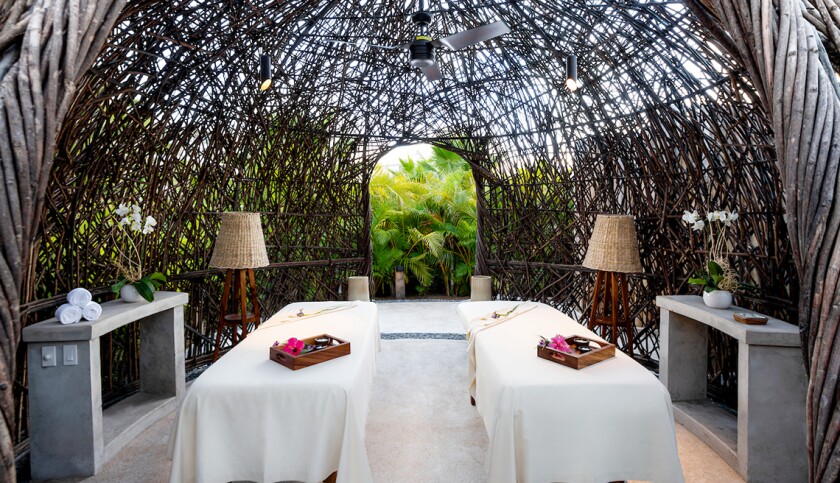 Conrad Punta de Mita (Mexico)

Sprawling through the Riviera Nayarit region, this luxury property offers a feast for the senses. The open-air lobby greets you with gorgeous Indigenous art, elements of nature and ocean views, delivering a rich sensory experience upon arrival. From morning yoga to locally sourced food and oceanfront pools, you can recharge without even leaving the property.

To ensure your wellness escape doesn't hit a snag, you'll need a solid strategy to help guide your journey. Here are some tips to maximize your wellness vacation.


Identify your why. Do you want to recharge after experiencing a lot of stress? Immerse yourself in physical activities? Jump-start a weight-loss effort? "Know your main goal or motivation for the trip," advises Anne Dimon, president/CEO of the Wellness Tourism Association. Design your wellness trip around your intention so you can maintain (or kick-start) your healthy lifestyle.

Pinpoint your where. "Guests commonly say they want a good night's sleep on vacation, and that can be achieved several ways, such as a plush bed in a soothing suite or a glamping getaway for a digital detox," says Roselia Flandes, spa and recreation director at Conrad Punta de Mita in Mexico. Dimon advises reviewing what type of environment makes you feel most comfortable. In the city, close to the arts? In the country, easily accessible to nature? A luxury environment? A place where you're surrounded by like-minded people? Asking the right questions means you will land in the right place.

Clear your pre-trip schedule. Before you leave for vacation, spend the last week prior to travel tackling your to-do list, running errands, paying bills and communicating to clients or coworkers to finish unfinished business. Set the stage before you travel for some uninterrupted "me time" that's free of deadlines and stress.

Be open-minded. While an indulgent massage can certainly be on your trip wish list, understand that wellness can be anything that promotes health and well-being through physical, psychological or spiritual activities. "Try something new, maybe something local," Flandes suggests. For instance, the Conrad retreat in Mexico offers a traditional temazcal experience — a Huichol ritual that is known to cleanse body, mind and spirit.

Choose your travel partner wisely. "Never travel with someone who annoys you, frustrates you, causes you stress or undermines your wellness goals," points out Dimon of the Wellness Travel Association. For instance, if you aim to catch up on your sleep, don't travel with someone who wants to party every night. And do not travel with a companion who is a constant Chatty Cathy if you are a person who enjoys long patches of silence.

Talk with travel pros. A professional travel adviser can whittle down possible destinations by learning about your preferences: Do you want to create your own itinerary, a go-with-the-flow kind of vacation? Would you like structure and guides? Read up on what the destination offers and make sure you contact the staff ahead of travel time to book activities that require reservations in advance.

But don't overbook yourself. Leave gaps in your schedule to let the natural habitat of the place — and how you feel at the moment — to be your guides. You may want to stroll through a botanical garden, take a sunrise bird-watching hike, go snorkeling in a spectacular coral reef or just take a nap.
Which of the above destinations would you absolutely love to visit? Let us know in the comments below.