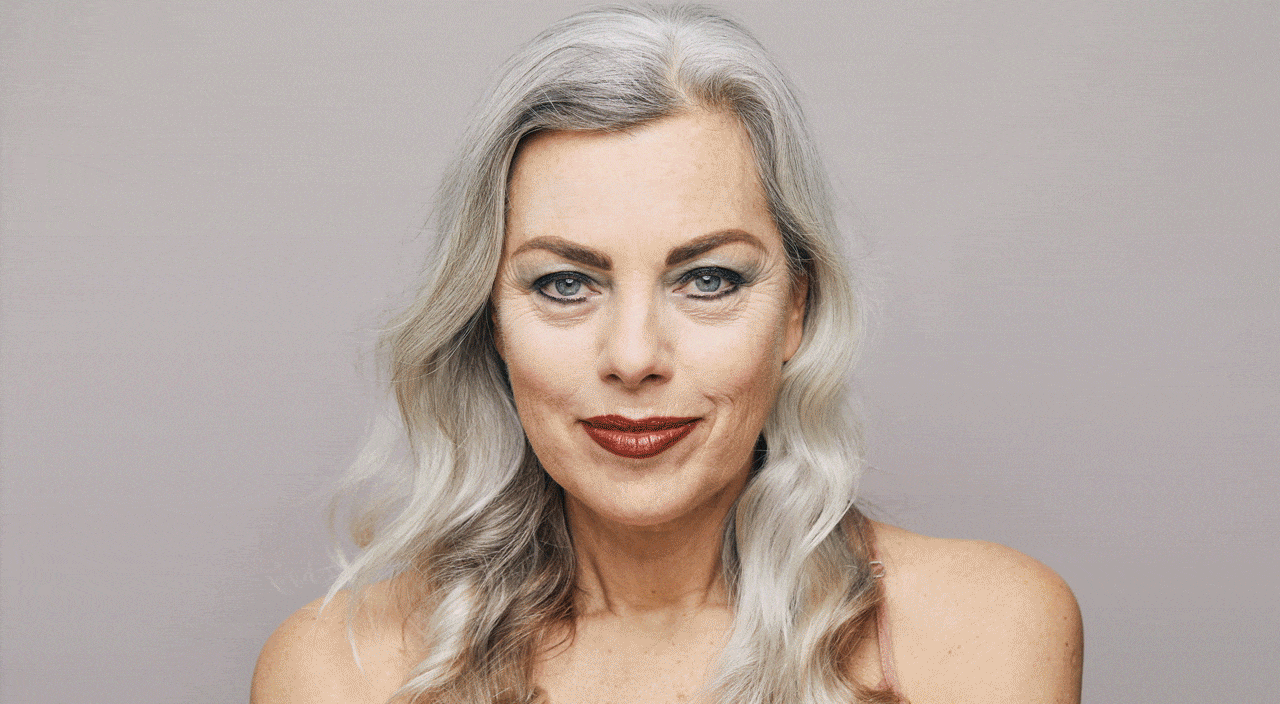 Maintaining the status quo of your beauty routine actually could be aging you.

Chances are the approach you took in your 30s and 40s — you know, applying a few items in five minutes before heading out the door — doesn't work as well now. Products have changed, our skin has changed, trends have changed and what we need has most definitely changed.

Check out these common beauty mistakes and honestly consider if any hit close to home. If so, it's time for some experimenting. Many cosmetic lines offer sets and travel sizes that make it easy to try new products with minimal investment.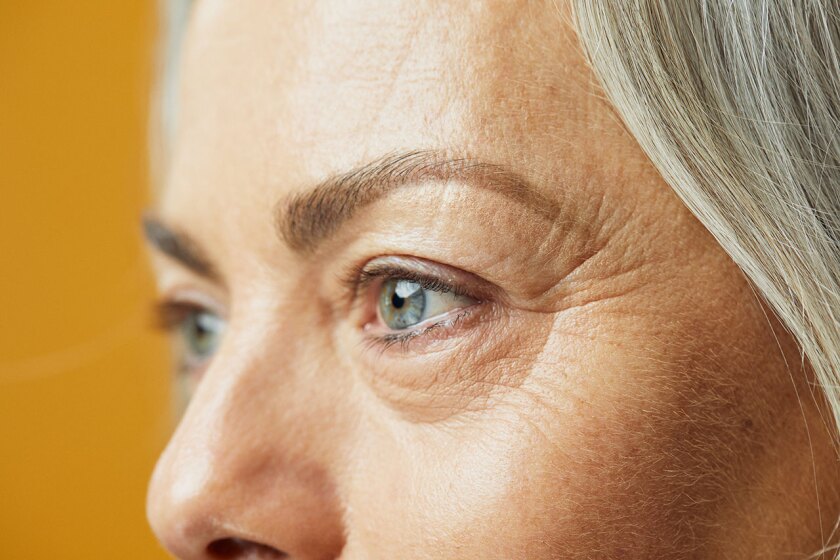 Going too dark
Instead try: lightening your color palette

Colors that are too dark look harsh and make features appear smaller. While minimizing may work great to camouflage wide hips, it's not a good look for your face. Too-dark lips look pinched. Too-dark eyes look sunken. And too-dark eyebrows look severe. Instead, move your color palette to the lighter side. For lips, that means clearing out the burgundies and browns to make room for peaches and pinks. Nix shimmery eyeshadows in peacock hues in favor of more current matte neutrals like taupes, soft roses and nudes. When it comes to brows, highlight them with a pencil in a medium brown or dark gold, but steer clear of black.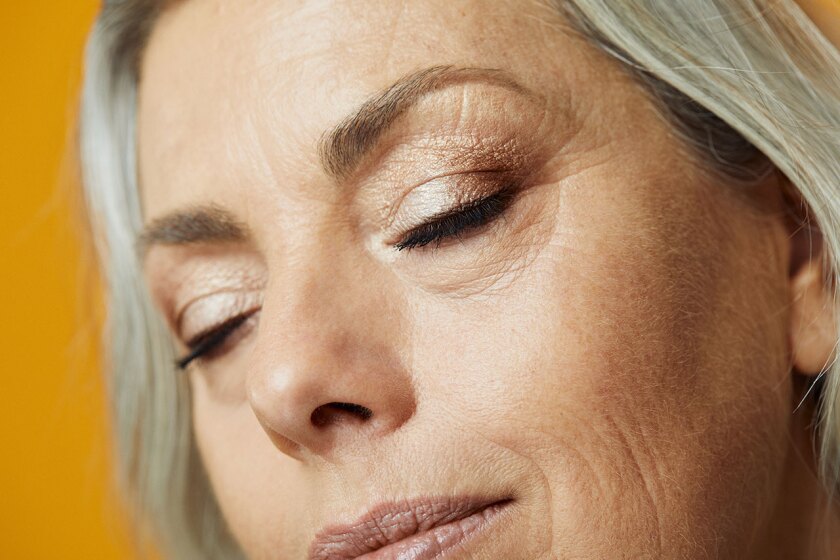 Applying color and moving on
Instead try: blending

Swiping on concealer, eyeshadow or blush without taking time to blend is a common mistake that creates harsh lines and overly made-up results. Achieve a younger, more natural finish with a few extra steps. Dab on concealer and then melt the edges into your foundation using your ring finger or a cotton swab. An eyeshadow brush can be reserved for blending powders with a windshield-wiper motion that softens the transitions. Create a healthy glow by applying blush to the apples of your cheeks — not along cheek bones or in a crescent moon around eyes — and then blending with a big, fluffy makeup brush.

Outlining the wrong thing
Instead try: going with a softer color

Dark slashes of eyeliner on upper and lower lids look dramatic and exotic on youthful, wide-open eyes. But as time and gravity take their toll, these heavy black lines can make mature eyes look smaller and further shrink the very features we were trying to emphasize. Time for a refresh. "If you want to give a little depth to your upper lashes, go with a softer color on your upper lid and then soften the line even more with a brush," says Casie Lucas, an award-winning makeup artist with 20-plus years of experience in the fashion, entertainment and film industries. "But you definitely don't want to line the bottom under your lower lashes." The goal is to draw attention upward, opening up the eyes. Bold upper lashes and strong brows are a winning combination. Just avoid anything too harsh and heavy-handed.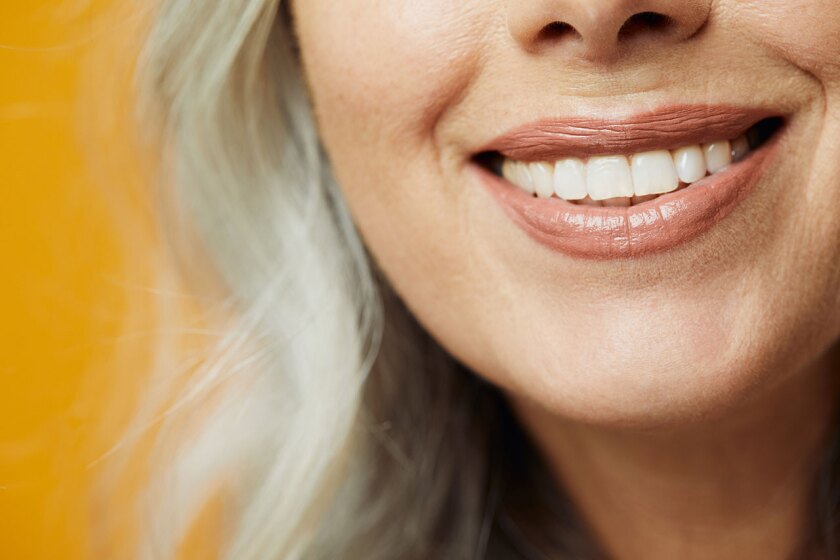 On the flip side, you definitely do want to outline your lips. This keeps lipstick from wandering into the fine lines that have developed around your mouth. Be sure to follow the natural ridge of your lips when applying rather than coloring outside the lines and creating an artificially larger mouth. Try a lip pencil with a creamy formula that's easier to apply, and look for a shade close to your lipstick. If you don't want the extra color, opt for a clear formula.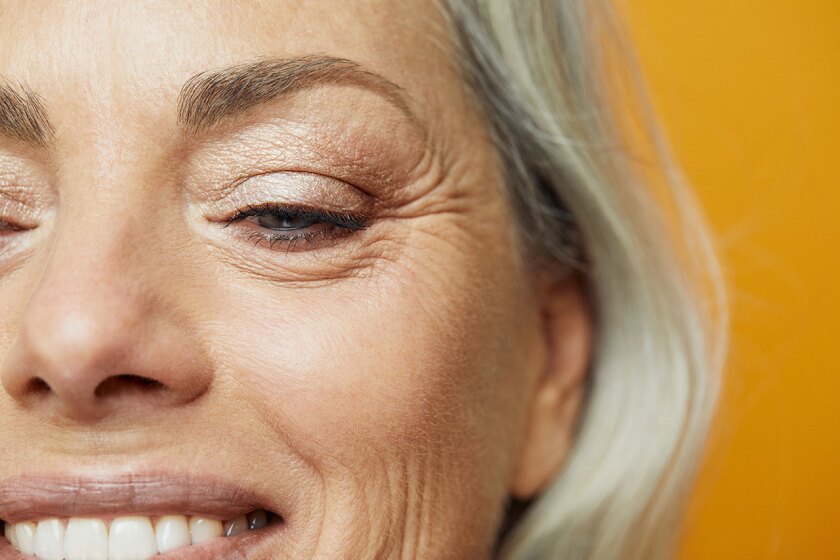 Dusting on finishing powder to set your makeup
Instead try: applying primer after your moisturizer

This might have been the solution for our 30-something selves when we had to worry about oily skin, but that's not the case in our 50s and beyond. Now finishing powder creates more problems than it solves — settling into fine lines and accentuating dry patches. The remedy isn't adding something at the end of your makeup routine, but at the beginning.

Applying primer after your moisturizer and before your foundation creates a barrier between your skin and makeup that adds hours of extra wear. It also evens out skin tone and texture, giving a smooth radiant look to your skin. Two to try are Lancôme La Base Pro Perfecting and Smoothing Makeup Primer ($42 at Sephora) and NYX's Hydra Touch Primer ($14 at Target). Both are lightweight formulas with hydrating ingredients.

Washing your face with harsh soaps
Instead try: using a cream or oil cleanser

Bar soaps and makeup-remover wipes can upset your face's natural pH balance, making them a nonstarter for drier, mature skin. Instead, use a cream or oil cleanser applied with an oval cotton pad. These gentler alternatives remove makeup and impurities while leaving your face feeling hydrated, soft and soothed. Two personal favorites are Lancôme's Lait Galatee Confort makeup remover milk ($31-$54 at department store cosmetic counters or Lancome.com) and SheaMoisture's 100% Virgin Coconut Oil Daily Hydration Face Milk Cleanser ($11 at big-box retailers and national drug store chains). Both emollient-rich cleansers are mild enough for mature skin -- even around the eyes.

Using loofahs, poufs and other skin-scouring tools
Instead try: using your hands

Mature skin requires a gentle touch rather than rough treatment. If you're using loofahs, body sponges or net poufs, stop right now. Popularity aside, they can cause micro tears that damage your skin. They're also a breeding ground for bacteria, just like your kitchen dish sponges, Lucas warns. So, as you scrub, you're creating entry points for bacteria to invade your skin. Even generic washcloths can cause problems. Instead choose something even easier — your hands. They do a great job paired with exfoliating body scrubs such as Origins Ginger Body Scrub ($44 at origins.com) and Elemis Frangipani Monoi Salt Glow ($60 at elemis.com), Lucas says.

Ignoring the ingredients you put on your face
Instead try: reading up on them

Like the ingredients in canned foods, what's in your makeup and moisturizers may not be the best thing for you — or your mature skin. That's why it's important to read up on them. Most cosmetic and skin care lines have robust websites that list the ingredients and benefits of their products. Some ingredients to avoid include parabens, phthalates, mineral oil and formaldehyde. Instead, look for products formulated with antiaging peptides, skin-plumping hyaluronic acid and collagen stimulators like ginseng.

Brand websites also can help you identify products with elements you may be sensitive to — either physically or ethically. Some cosmetics may not align with your personal stance on fair trade, sustainable sourcing, fragrance or animal testing. If it matters to you, then exercise some due diligence before stepping up to a cosmetic counter or into a beauty boutique. Many sites also have intriguing stories about the origin of ingredients, like L'Occitane and its shea butter supply chain supported by 10,000 West African women.