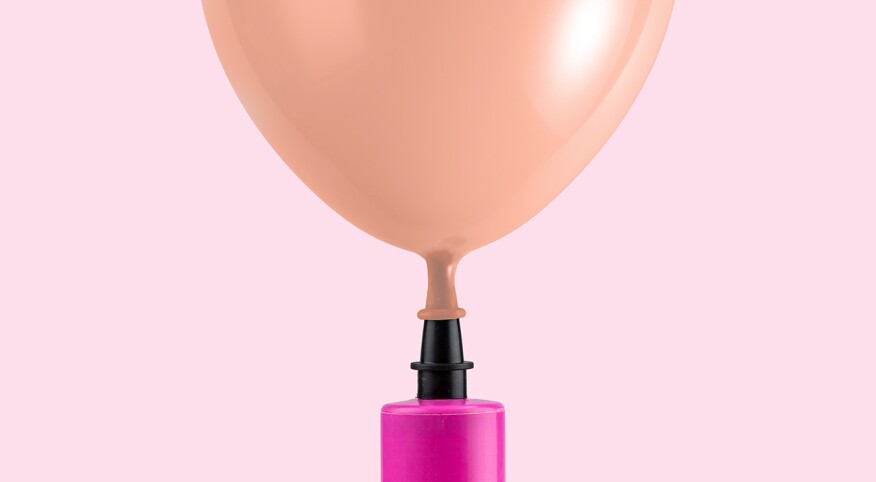 Marionette lines. That's what those vertical lines on either side of my mouth were going to turn into — something old and creaky like Howdy Doody. But old and creaky is not how I feel or view myself. And that appears to be the case with many other like-minded women.

While we have developed fine lines, sun spots and wrinkles, specialties such as aesthetics and cosmetic dermatology have come of age to help us neutralize and erase them. Twenty years ago there were only a few options to counter the effects of time. Today we have dozens of choices to plump, smooth, tighten and tone our skin.

"With these nonsurgical solutions, you can really improve the texture and pigmentation of the skin," says Martin Zaiac, M.D., a Miami Beach–based, board-certified dermatologist who has practiced in this sun-and-glamour capital for nearly 30 years. He's the director of the Department of Dermatology at Mount Sinai Medical Center in Miami Beach and cofounder of the Greater Miami Skin & Laser Center. "That's something a surgical face-lift doesn't address. The quality of the skin after a face-lift can still be an issue."


Setting Expectations


Whatever path you follow, it's important to understand that not all skin is created equal. "Two women can have the same treatment from the same person on the same day and get two different results," notes nurse practitioner Gloria Peithman, a master injector who has performed more than 115,000 procedures. She founded Chesapeake Laser and Skin Care Center on Kent Island, Maryland, 15 years ago and previously worked in cardiac surgery and emergency medicine as a nurse practitioner. "Smoking, alcohol use, sun exposure, genetics and medical history all play a role in a patient's results."

Regardless of what you may see on social media, those results seldom are immediate. "Before-and-after pictures can be misleading," Peithman adds. "It takes time in between to recover and achieve the full effect of a treatment. Sometimes that's a couple of days, and other times it's a few weeks. A lot depends on the quality of the skin going into it."

For long-lasting results, the best strategy is to maintain and build. "You don't want to do all this work and then not keep it up so your skin goes back to zero," says Zaiac, who warns to keep in mind that these are medical procedures. Find someone you can trust not only for safety but to deliver an age-appropriate solution that, he points out, "fits your lifestyle and doesn't look overdone."

The Treatments

With so many choices, where do you start? Here are five recommendations from the experts.

Botulinum Injections

Muscle injections such as Botox, Dysport and Jeuveau are designed to win what Zaiac calls the "tug of war with muscles that lift up and down," causing wrinkles, lines and sagging. Short-lived and predictable, these injections around the eyes, forehead and mouth are among the least expensive nonsurgical solutions and need repeating every three to five months. They often serve as a starting point for a bigger discussion about overall skin care.

Dermal Fillers

Available in a range of viscosity, from very soft to thicker, dermal fillers can be used individually, to treat a specific concern, or in tandem to create a larger-area "liquid face-lift," Peithman says. Common brands include Juvéderm, Restylane, Radiesse and Sculptra. They work by replacing the volume of lost fat and collagen in tissue and even bone, in the cheeks and chin. "Like a balloon, dermal fillers act to inflate the skin and give it better tone," she explains. If fillers have a hyaluronic acid base, their effects can often be reversed within 24 to 48 hours, if the patient isn't satisfied with the results. Otherwise, it will take about two weeks to achieve the best results. Maintenance varies from six to nine months, depending on the product's viscosity and the patient's metabolism.

Chemical Peels

Light to medium chemical peels can be used to reveal skin that appears smoother, less wrinkled and more even in tone, Zaiac says. During treatment, the specialist applies an acid-based solution that causes the top layers of skin to shed. Patients feel heat that may last up to 10 minutes. Afterward, a common side effect is a mild to moderate reaction similar to a sunburn; this can last up to five days. Peels are effective at reducing fine lines, improving mild scars and correcting skin discoloration. Another option is photodynamic therapy (PDT), which uses a topical medication along with light to kill precancerous cells. Because of its medical nature, PDT is often covered by insurance. Besides selectively eliminating dangerous cells, it has the "benefit of cosmetic improvement, too," notes Zaiac, including enhanced skin tone, color and texture.

Radiofrequency Technology

Using a noninvasive technique, Food and Drug Administration–cleared treatments such as Thermage, Exilis and Thermi can treat wrinkles and loose skin by remodeling collagen layers beneath the skin's surface, according to the American Board of Cosmetic Surgery (ABCS). This causes skin to tighten immediately and stimulates new collagen growth over the subsequent few months, for additional tightening. Plus, this technology can safely treat a range of skin tones. Radiofrequency therapy has evolved since its introduction in 2001, the ABSC reports. Making multiple passes with lower-frequency pulses reduces patient discomfort during the treatment. Afterward, there's little to no bruising or redness and minimal swelling. Maintenance typically involves follow-up treatments every two years.

Laser Skin Resurfacing

Although these treatments can be "more aggressive and require more downtime," Zaiac says, "they can make a tremendous change." The technology is available in a range of intensities that work to destroy damaged skin cells and stimulate the growth of new, healthy ones. Whether you want to address wrinkles, age spots, sun damage or something else will determine which technology is recommended. For sun damage that's led to uneven pigmentation on the chest and arms, Zaiac uses a laser treatment that simultaneously delivers two wavelengths to the skin's outer and deeper layers.

Downtime for this treatment involves two to three days of redness and swelling, but other options can require a two- to three-week healing process. The shorter days of fall and winter are often considered ideal times for laser resurfacing because this technology can make skin hypersensitive to sun exposure.