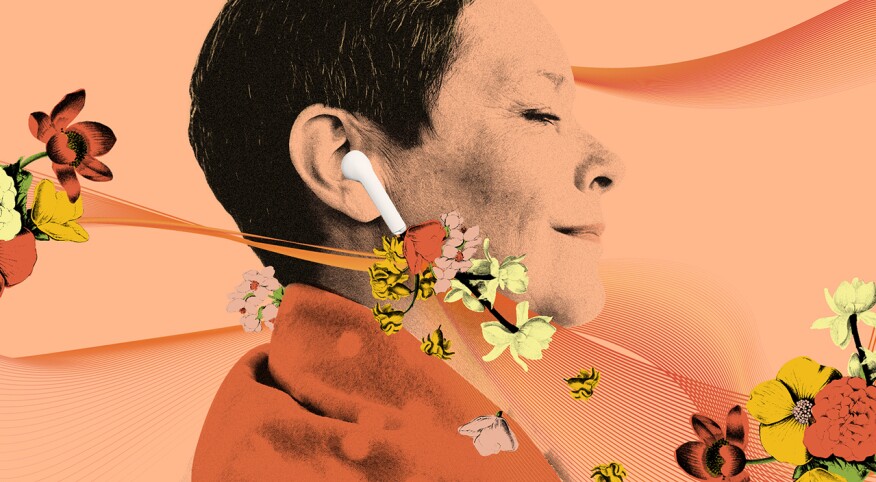 "Why are we not hearing from older women?" asked Julia Louis-Dreyfus as she explained to Conan O'Brien the genesis of her new podcast, Wiser Than Me. "We're ignoring the wisdom of [more than 30 percent of] the population."

I started listening to podcasts in 2015 when I discovered that some of my favorite comedians, actors and fellow novelists were either hosting or guest-starring on them. Along the way, I've discovered some that are perfect for women of a certain age, like me. And Wiser Than Me With Julia Louis-Dreyfus definitely fits the bill.

In her show's official trailer, Louis-Dreyfus explains: "I get schooled on life by women who are older and yeah, wiser than me." She adds, "It's just stunning to me that older women are so easily dismissed and made invisible in our culture. I want to hear from the old ladies," she says. "We've all got a lot to learn from these wise women who've had a little more time than I've had to figure this life s— out."

It seems almost counterintuitive that Louis-Dreyfus would need any help in that area since she seems to have figured things out just fine thus far.

The down-to-earth and hysterically funny 62-year-old actress — also the mother of two grown sons and wife of actor-producer Brad Hall for 36 years — has spent the past quarter century proving there was indeed life after Seinfeld with two hit TV shows and a never-ending list of credits on IMDb. In fact, she still works continuously and told Conan: "In the last year and a half, I've made a ton of movies."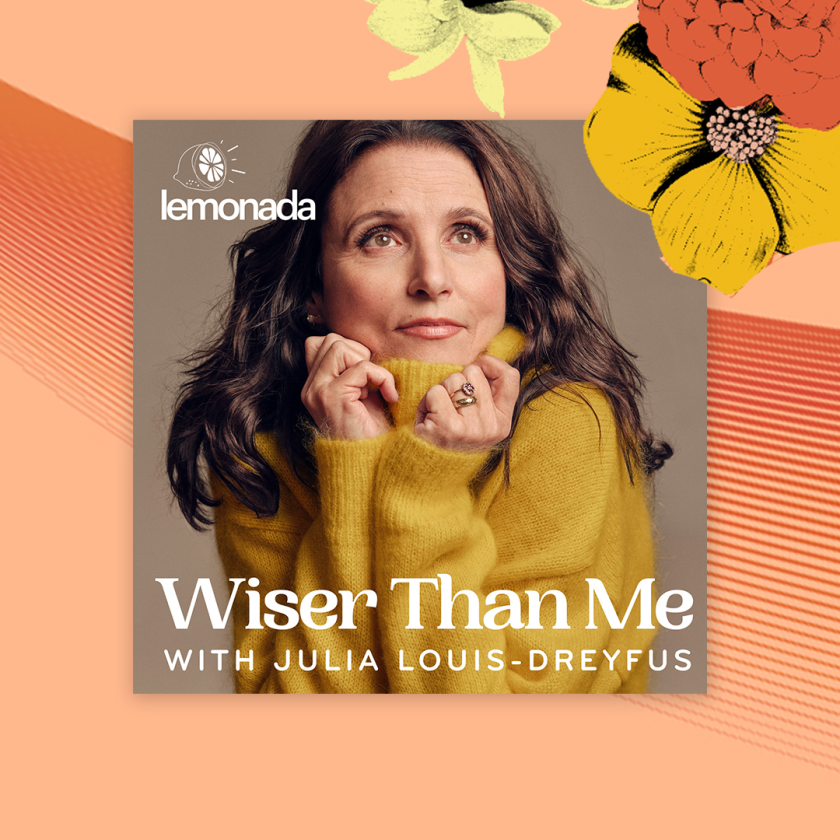 Pretty inspiring, especially for someone in a business that worships youth. That same tenacity and resilience that have helped her push past ageism in her professional life helped her beat breast cancer in her real life.

It seems inevitable they will inform her latest podcast venture as well.

Here are just some of Louis-Dreyfus' guests — all women over the age of 70 — and the wisdom they've shared with their host and her audience:

This from edgy humorist Fran Lebowitz, 72: "I always preferred the company of older people because they knew more than me. Why would I want to be around people who knew less?" From actor Jane Fonda, 86: "People call you over the hill, but over the hill is all new vistas." And the legendary comedian Carol Burnett, 90, had this to say: "It's finally nice to know that 'no' can be a complete sentence."

Louis-Dreyfus ends every podcast with a heartfelt call to her mom to recap what she learned from that episode's guest. Listening to her mother's responses, it's evident where the comedian gets her sense of humor.

Here are four other podcasts that speak to us older, wiser women:

Excuse My Grandma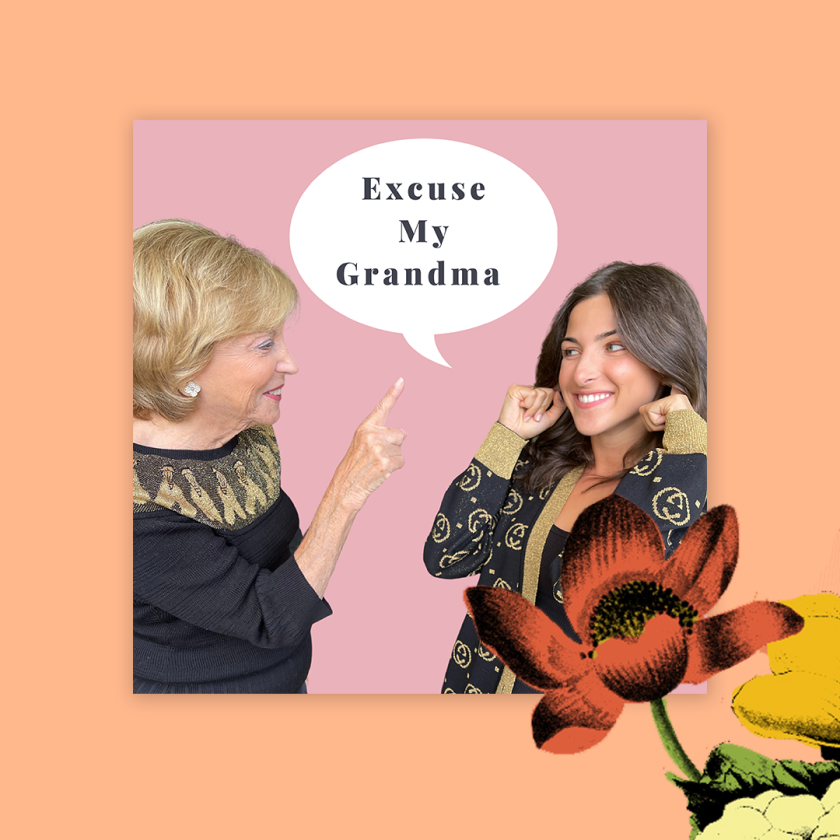 This charming way to inspire intergenerational communication can also bolster your overall well-being as it serves as a reminder of how much a confident, mature woman has to share with younger counterparts.

The podcast was created when 20-something Kim Murstein was quarantining with her grandparents in Palm Beach, Florida.

There are definitely point-of-view differences between Kim and her outspoken 70-something Grandma Gail apropos dating, sex and relationships, but that doesn't stop the elder member of the team from giving her common-sense two-cents on her granddaughter's social life. In a refreshing twist, the younger woman is happy to listen in episodes such as "How to Be Wife Material" and "Don't Waste Good Outfits on Bad Dates."

Retirement Reimagined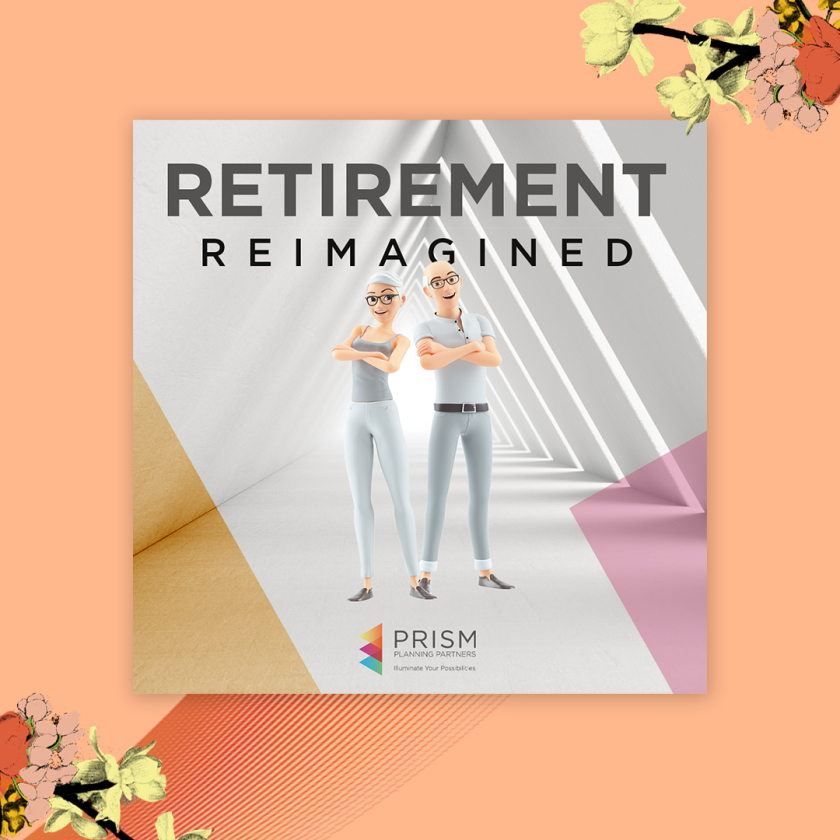 Retirement on your mind? Then it's imperative you understand it means so much more than quitting your job and living off savings.

Certified financial planners Ron Bernstein and Nicole Sullivan talk through what it is to actually be retired, with ideas on how to structure your newfound free time and how to continue making an impact.

Your golden years can be your happiest and healthiest if you feel confident, something that can be boosted by listening to a broad spectrum of topics. Bernstein and Sullivan discuss "Retired and Bored — Boredom Busting Tips," "Spouses in Retirement — He's Driving Me Crazy Being Home," "Afraid of Running Out of Money in Retirement?" and "The Power of Planning."

Nothing can renew your spirit more than learning how you can take control in the later chapters of your life.

WomanWorthy
L'Oréal may have coined the phrase "because you're worth it," but this podcast reminds you why that is. This is a real mind/morale booster in the vein of knowledge is power because it's about living life meaningfully after age 60 and offers less self-help and more real talk about issues that confront, challenge and motivate.

Moderator Paulette Lee, a retired PR consultant and award-winning broadcast journalist, covers topics from retirement to sex to finances in her podcast branded as "Real Talk About Real Issues for Women Over 60." Standout episodes include "Older Women in the Workforce," "Maturity & Freethinking," "Gray and Gay" and "Aging & Spirituality."

Happier With Gretchen Rubin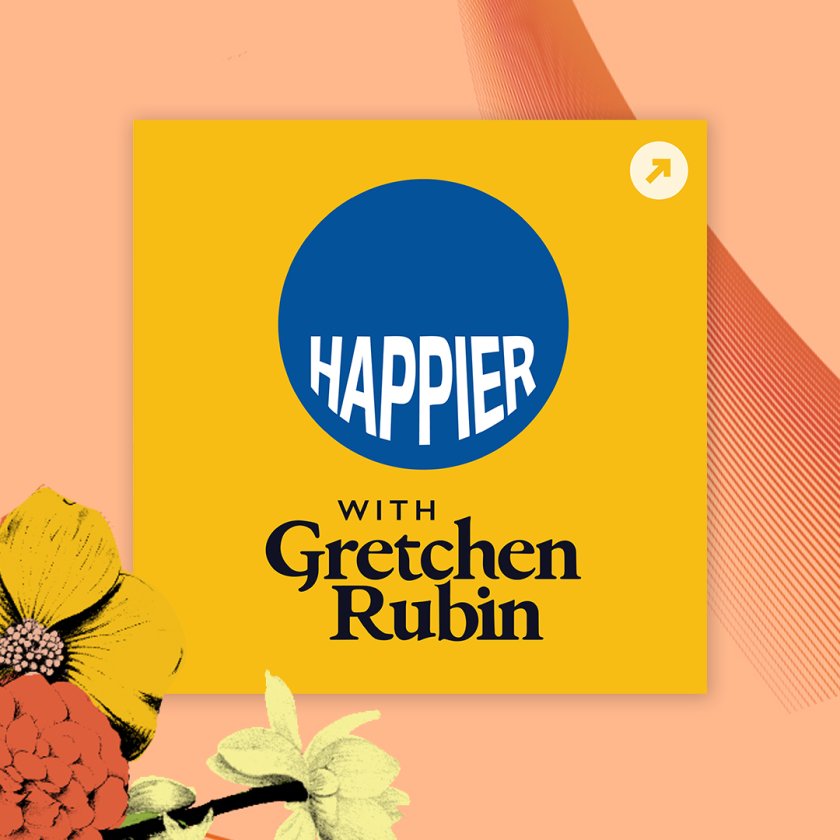 If you're happy and you know it, and especially if you aren't and need help getting there, listen to this podcast. Rubin's soul-nurturing topics that are uplifting and hopeful.

Each week, the bestselling author of The Happiness Project offers listeners her practical, thought-provoking insights into happiness and good habits, with helpful ideas, suggestions, interviews and research-based strategies.

With over 450 episodes to choose from, you can cherry-pick those that speak to the mature age group, like "Indulge in a Nostalgia Smell, Try One of These April Fool's Day Pranks, and An Easy Way to Stop Snacking" and "A Little Happier: Through the Eyes of Love, We Are Ageless and Untouched by Time," featuring the life and work of the late Joan Didion.

According to a 2023 Forbes article, "There are over 2 million independent podcasts with tens of millions of episodes between them." That's a huge base to choose from and form your own custom-designed library. Podcasting inspires and entertains and is a great resource for older women who don't consider themselves tech-savvy, as episodes are easy to access.

Along with staying fit, good friends and a smart diet, podcasts are one way to help support healthy aging for mind, body and spirit.

What's your favorite podcast? Let us know in the comments below.