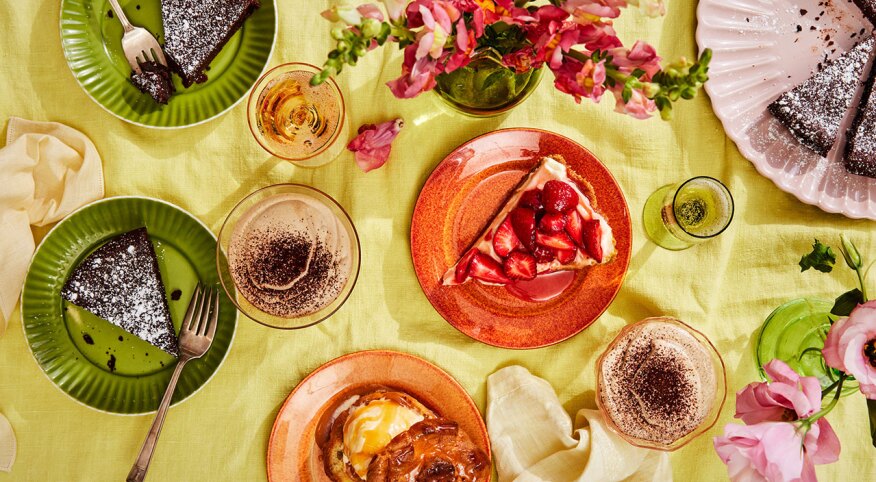 My mother had exceptional baking skills, but in the hot summer months she preferred to make lighter desserts such as ambrosia salad, chocolate mousse or fresh fruit tarts. No matter what she made, everything that came out of her kitchen was magic.

Digging through the faded index cards in Mom's tin recipe box, I found some of my favorite, childhood desserts. These recipes are sure to please everyone at your table in the summer, or any season!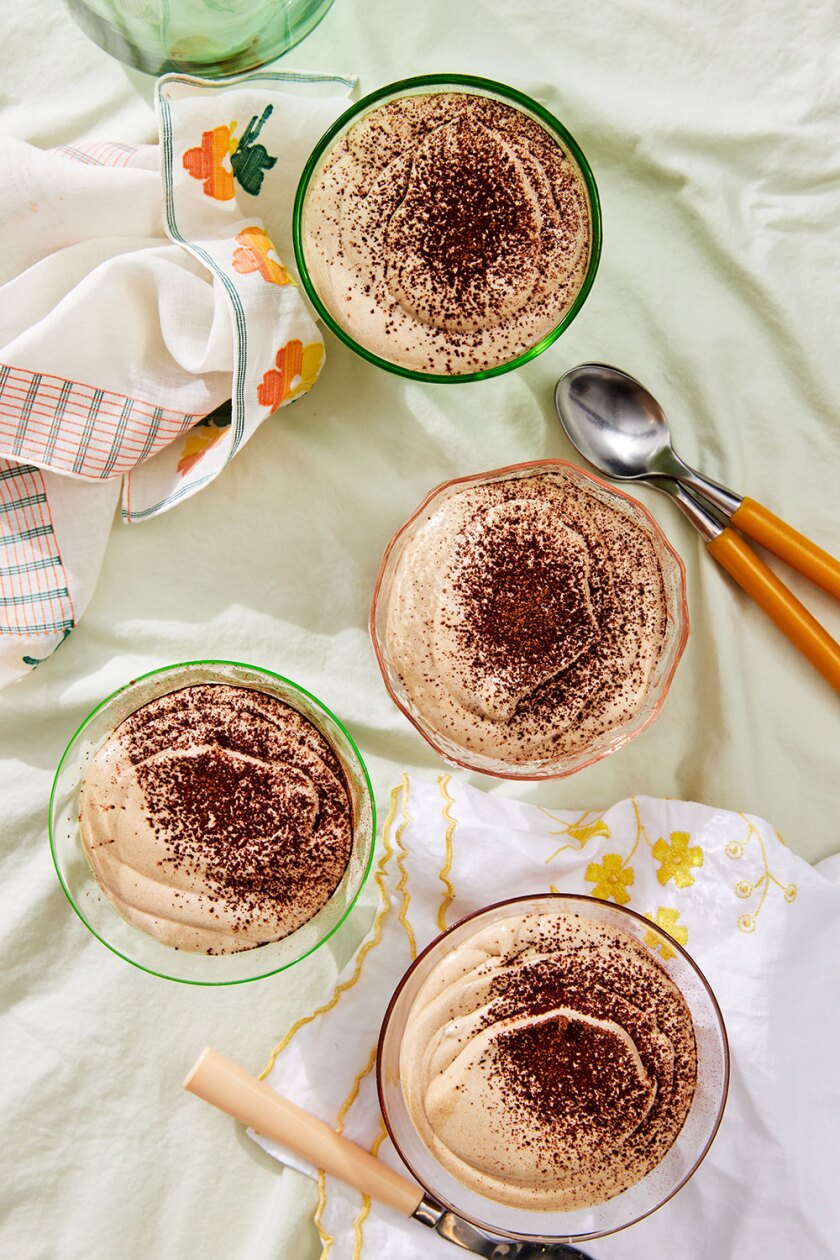 COFFEE PUFFS

My mother fondly referred to this twist on classic mousse as "coffee puff" because the texture is puffy and light as a cloud. Serve it in decorative glass cups!

Serves 4

1 1/2 cups cooked coffee

1 1/2 tablespoons cornstarch (plus a few drops of milk for mixing)

2/3 cup sugar

1 egg

8 ounces heavy whipping cream

2-3 tablespoons powdered sugar

Dash of salt

* Optional: cocoa powder for the top

Bring coffee to a boil. Set pan aside 1 minute. In small bowl, whisk together cornstarch and a few drops of milk. Add to the coffee, whisk rapidly until blended. In separate bowl, use an electric mixer on high to beat egg, sugar and salt together. Add a few spoonfuls of the hot coffee mixture very slowly to the egg and continue mixing. Gradually add the rest of the coffee, making sure the egg doesn't curdle. Pour all of it back into the saucepan, bring it to a boil until the mixture becomes thick. Set aside, cool for 10 minutes, then place pan in the refrigerator for 3 hours. Mix cream and powdered sugar together in a bowl and whip with electric mixer. Fold into cold coffee mixture, then scoop evenly into 4 dessert cups. Dust tops with cocoa powder.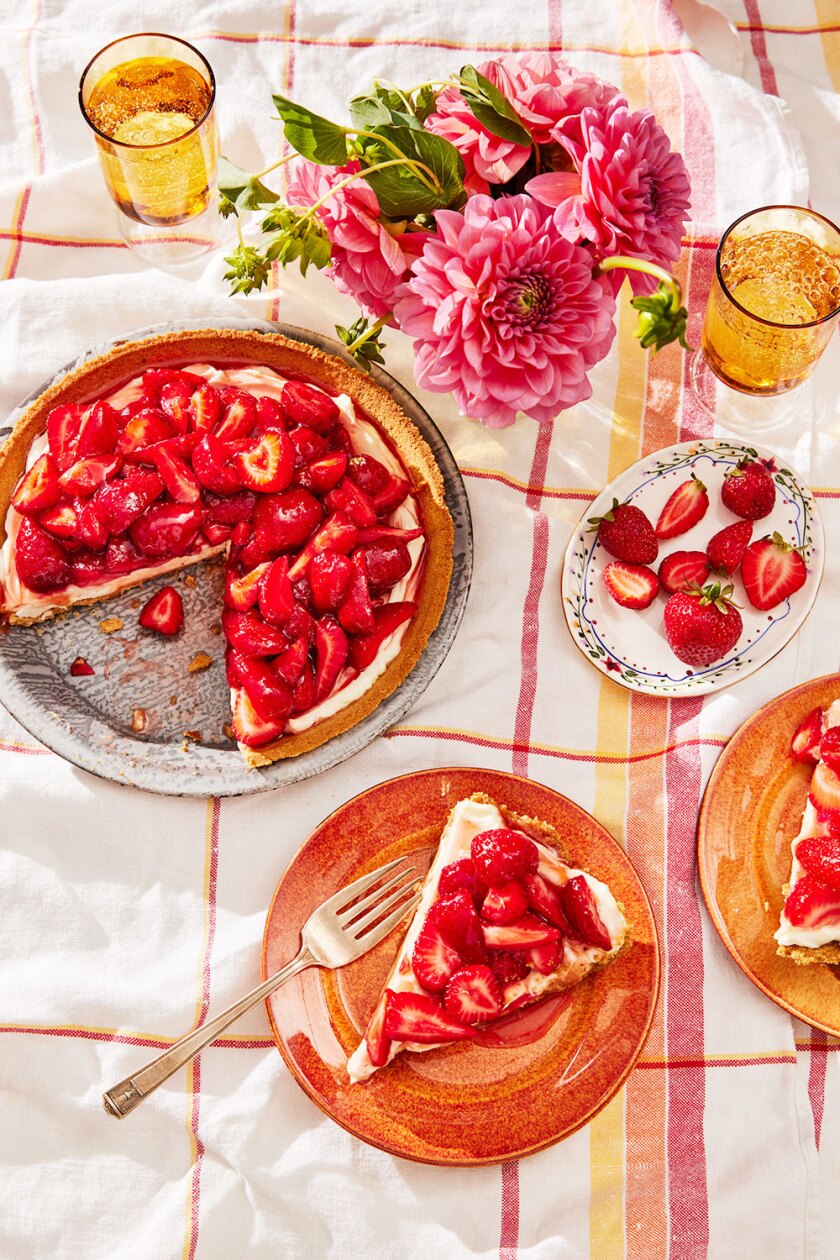 STRAWBERRY CREAM CHEESE PIE

We spent many a Florida spring picking strawberries at a nearby farm, and nothing tasted better than those succulent berries! My mother created a pie that combined two of her favorite sweets — cheesecake and strawberries. Sweet, cool, and delicious!

Serves 6

1 deep dish pie crust (store-bought or homemade)

16 ounces cream cheese, softened

1/4 cup sugar

1 1/2 teaspoons lemon zest

4 tablespoons lemon juice

1 quart fresh strawberries, sliced

2 tablespoons cornstarch

1/3 cup water

1 cup strawberry preserves

*Optional: whipped cream

Cook pie crust according to package directions. Set aside until it is room temp. Combine first 3 ingredients plus 2 tablespoons of the lemon juice. Beat until smooth, then pour into pie shell. Top with sliced strawberries. Combine cornstarch, water and preserves in saucepan, heat until thickened. Remove from stove, add remaining 2 tablespoons lemon juice. Cool 5-10 minutes, then pour over pie. Chill for three hours before serving with whipped cream on top.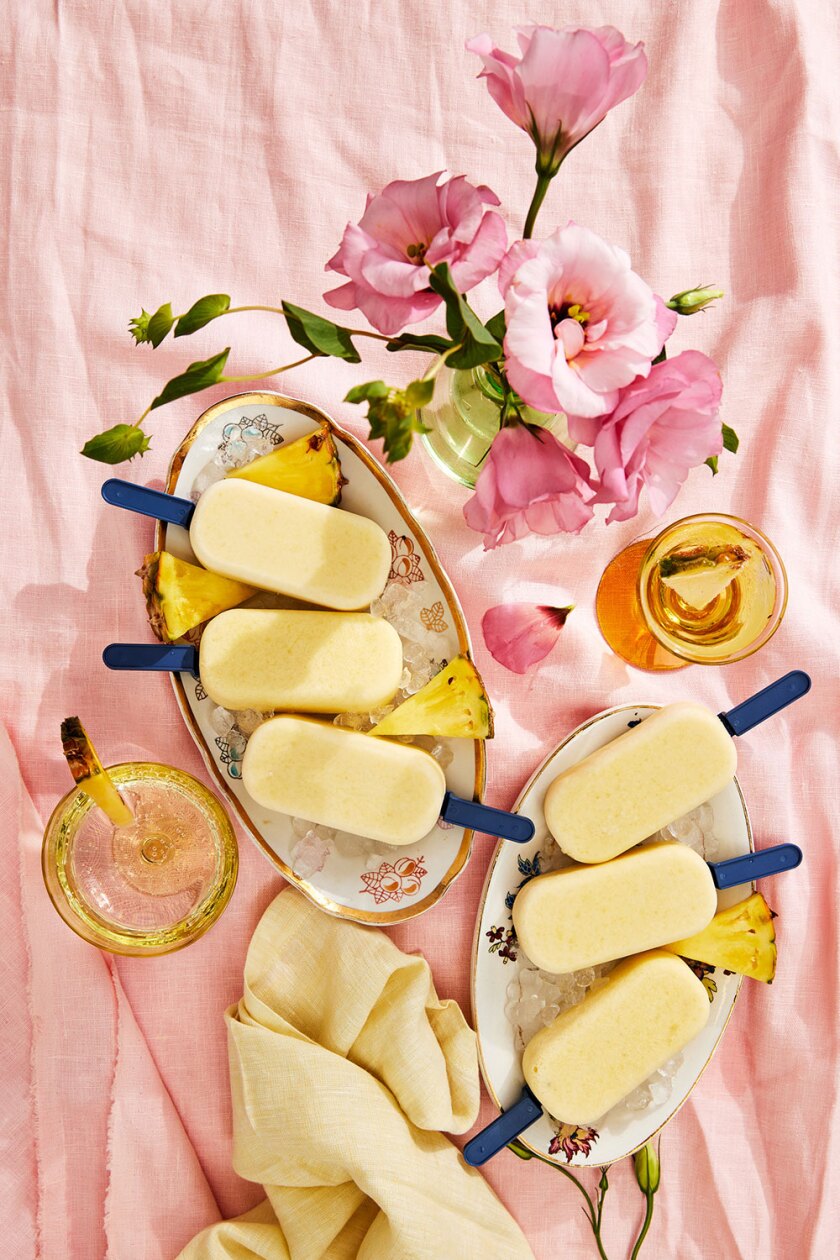 BOOZY PIÑA COLADA POPSICLES

If you want to cool off by the pool with something icy and delicious, try these boozy popsicles (or skip the booze and make the popsicles "virgin").

Makes 6 popsicles

20 ounces crushed pineapple

6 ounces pineapple juice

4 ounces coconut cream

3 tablespoons rum

Combine crushed pineapple and juice in blender on low for 1 minute. Add coconut cream and rum, blending until smooth. Pour into a 6-popsicle mold, chill for 6-8 hours.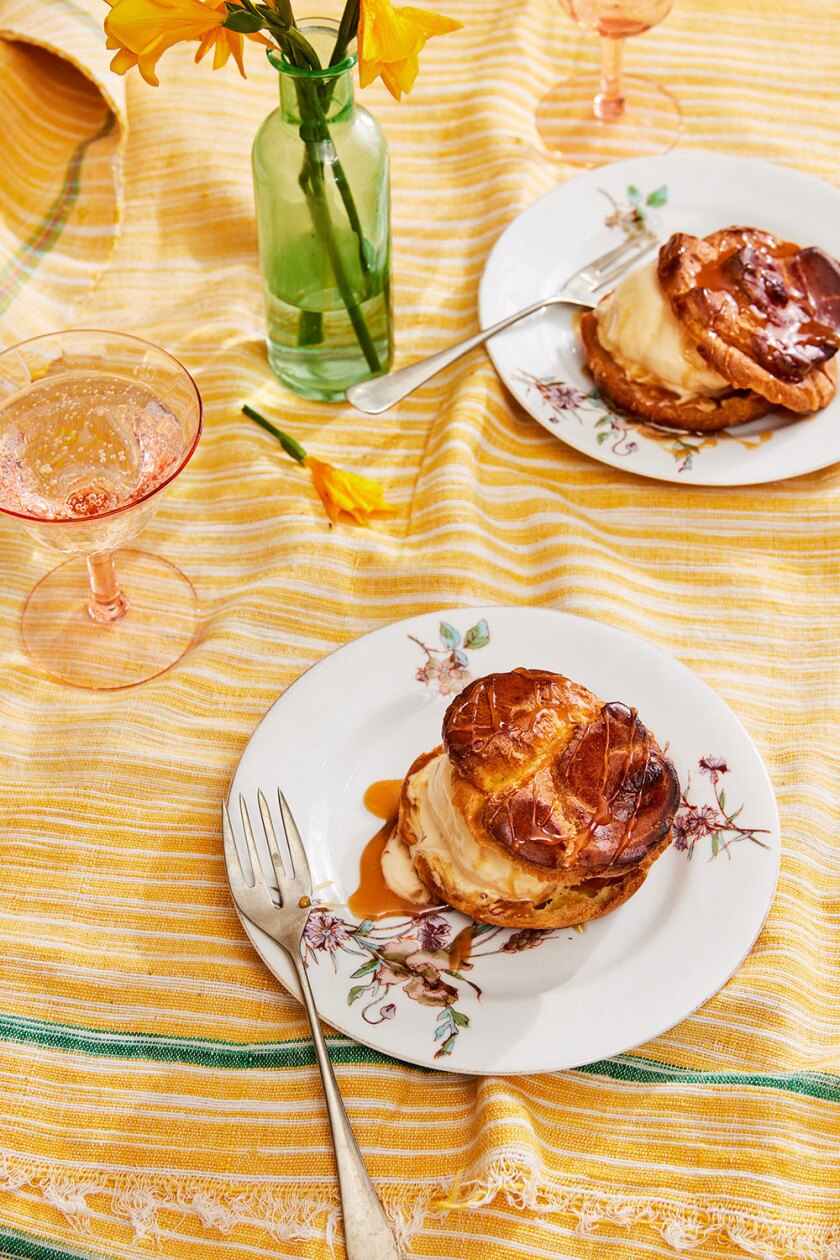 PASTRY PUFFS WITH ICE CREAM AND CARAMEL TOPPING

Who doesn't love ice cream on any day? These pastry puffs can be stuffed with as much ice cream as you want and topped with plenty of gooey caramel topping.

Serves 6-8

1/2 cup shortening

1 cup boiling water

1/8 teaspoon salt

4 eggs

1 cup flour

Vanilla ice cream

1-2 jars caramel sundae topping.

Boil water in pan, remove from stove, add shortening and salt. Return to stove and return to boil. Reduce heat to medium and dump in the flour. Beat rapidly until it forms a ball. Remove from stove and add one egg to the pan at a time, mixing gently by hand until dough is thick and shiny. On a baking sheet, scoop one spoonful each of dough until there are 6-8 balls (spaced apart). Bake at 450 for 20 minutes. Reduce heat to 350 and bake another 20 minutes. Cool, then slice off the tops. Warm caramel sauce in microwave. Stuff pastry puff with ice cream, return the tops, and pour caramel over all.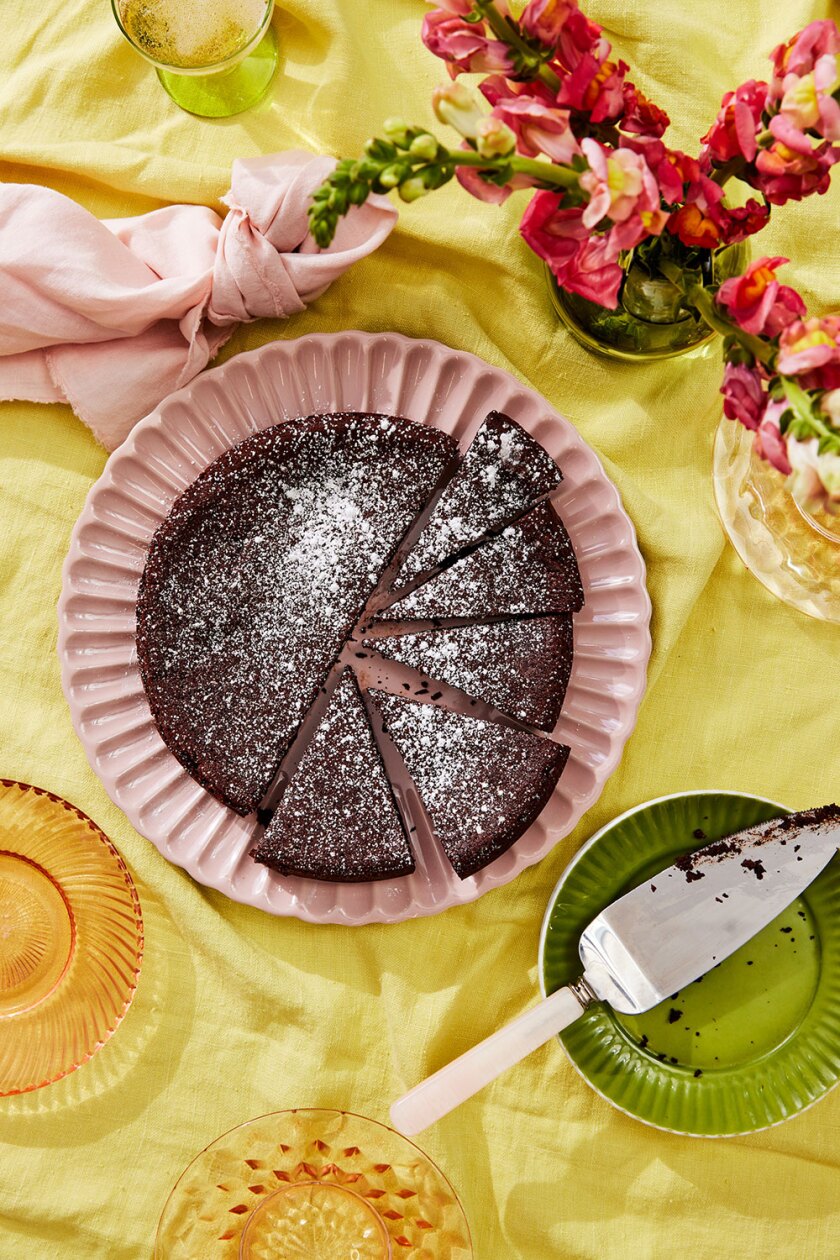 GLUTEN-FREE CHOCOLATE CAKE

Chocolate cake makes the perfect ending to any meal, but sometimes I want a lighter version. This gluten-free cake is plenty flavorful by itself without any frosting.

Serves 6

4 oz. bittersweet chocolate, chopped

1/2 cup butter

1/2 cup brown sugar

1/4 cup white sugar

3 large eggs

1/2 cup unsweetened cocoa powder

1/4 teaspoon kosher salt

1 teaspoon vanilla

*Optional: confectioner's sugar for topping

In double boiler, melt chocolate and butter together, stirring until smooth. Remove from stove and whisk in sugars, then add eggs. Sift cocoa powder into batter, add salt, then vanilla, and whisk until smooth. Cut a piece of oven-safe waxed paper into a circle to line the bottom of an 8-inch cake pan, and lightly butter it. Pour batter into pan, bake at 375 for 20-25 minutes until only slightly loose in the center. Cool 5 minutes, invert on plate and serve with a dusting of powdered sugar.